Tuesday night, screengrabs of this sad Brazilian spread all over the internet.
The man in the photo is Gaúcho da Copa, a local Brazilian celebrity, and he perfectly captured the mood of the night.
Except there's more to the story. After the now famous picture was taken, he was surrounded by fans of Brazil and Germany.
And he ended up sharing his World Cup trophy statue with a young Germany fan.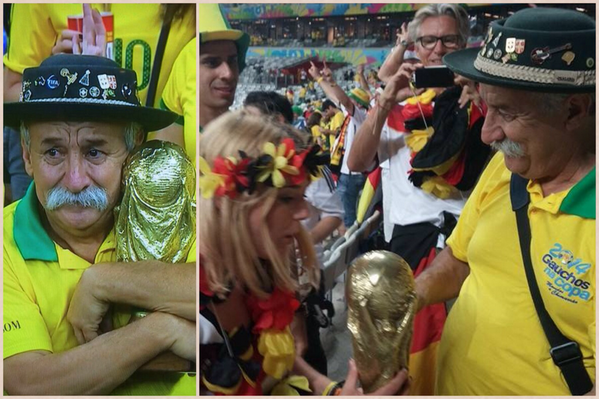 In fact, he shared the trophy with a bunch of Germany fans.
So thankfully, the "Sad Brazilian" World Cup fan wasn't so sad after all.