The new trailer for Disney's upcoming film, Cinderella, has caused considerable debate after some viewers noticed the size of the main character's waist.

This is how Cinderella's waist appears in several shots of the trailer: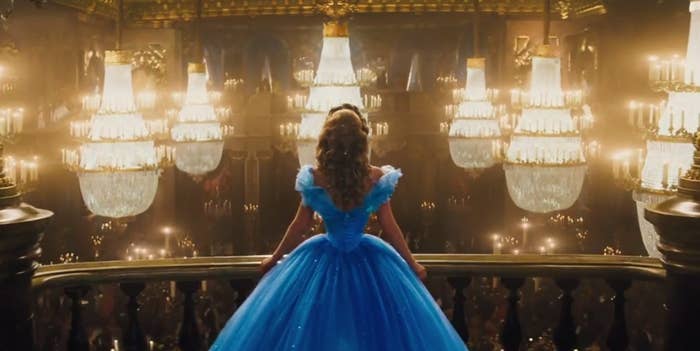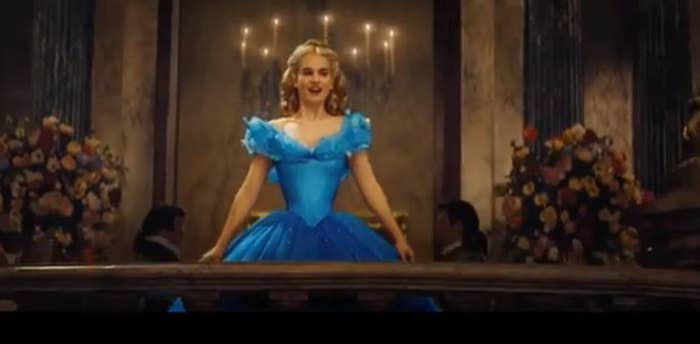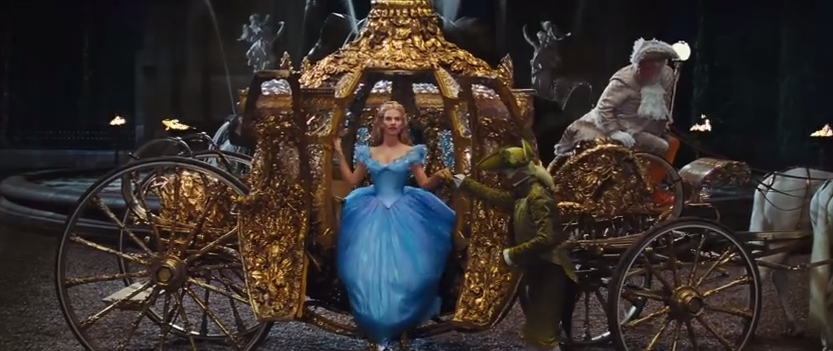 The actor who plays the role of Cinderella is Lily James. Here's a photo of her (left) from last September: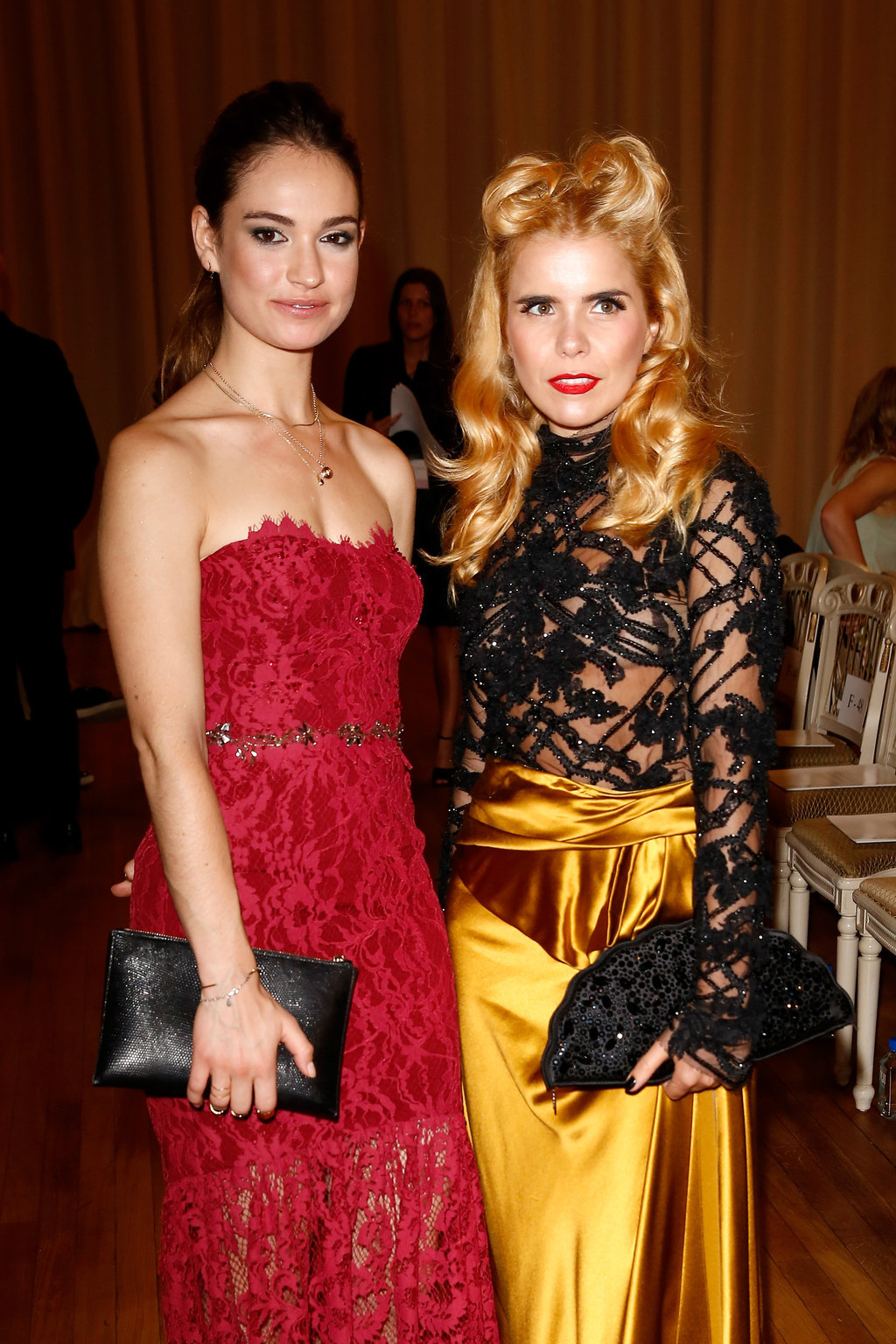 In a statement to BuzzFeed News, James' agent denied the images for the trailer had been digitally altered, saying her waist appears that way because she is wearing a corset.
Here's another photo of Lily James not wearing a corset:
A source at Disney also denied that the trailer and promotional images had been digitally altered in post-production.
The source told BuzzFeed News: "Lily's waist hasn't been altered (in the film or in any stills/marketing materials) – she's wearing a corset."
A corset expert told BuzzFeed News that she believes the waist shown was attainable, but that it doesn't mean that it wasn't helped with post-production editing.
Catherine Clavering, founder & designer of Kiss Me Deadly and a corset expert, said: "The reality is that if someone starts with an unusually small waist measurement (by modern standards) and then wears a really well-constructed corset, you can obtain a waist measurement of 18 inches, or sometimes less, entirely by nondigital means.
"In this case, Cinderella's dress also has enormous volume in the bust/shoulder and in the skirt, which helps to emphasize the cinched in waist in between. The trailer and stills are all similarly proportioned, and the designer states that 270 yards of fabric were involved, with a corset and crinoline.
That doesn't mean it wasn't also helped by editing, of course."
However, that hasn't stopped people from commenting on the "unreal" size of the waist:
Several people pointed out that the waist promotes a "harmful" body image.
BuzzFeed News has contacted several experts in digital editing in post-production.
Loryn Brantz, a two-time Emmy winner, writer, and illustrator who is currently employed at BuzzFeed, gave the following comment:
"As a professional artist and animato, who has studied the female figure and altered Disney Princesses on a regular basis, it is in my expert opinion that Lily James' waistline was definitely altered with CGI. Unless she 'waist trained' for a year before the movie, which is unlikely."
If you have any expertise you'd like to share, send me an email: rossalyn.warren@buzzfeed.com