Women are clapping back against people who continue to question why they keep silent in the face of sexual harassment.
It comes in the wake of numerous allegations against Hollywood executive Harvey Weinstein.
A growing list of women – mostly actors – have accused Weinstein of pestering them for sexual favours in exchange for career support, as first reported by the New York Times. Three women have also accused him of rape, according to an extensive investigation by the New Yorker. Weinstein denies all the allegations.
Police in London and New York have both confirmed to BuzzFeed News that units are investigating sexual assault complaints against Weinstein.
The Academy Awards will consider "any actions warranted" against Weinstein following the accusations. He has also been suspended by BAFTA, the British Academy of Film. Finally, The Weinstein Company (which he cofounded with his brother) has fired him, the board announced Sunday.
Following the allegations, a number of people online, including prominent Brexit supporter Arron Banks, questioned and condemned people who keep silent after after enduring sexual harassment and abuse.
UK political columnist Tim Montgomerie criticised Emma Thompson after she described Weinstein's actions as the "tip of the iceberg".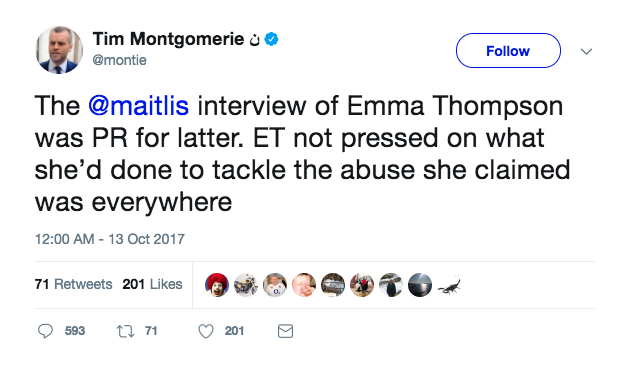 And controversial media personality Julia Hartley-Brewer then weighed in.
As did White House counsellor Kellyanne Conway.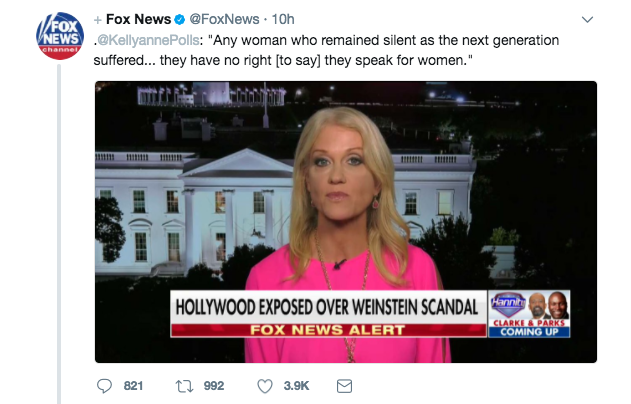 The woman Banks was addressing in the above tweet, journalist Jane Merrick, took issue with both Banks's and Montgomerie's comments.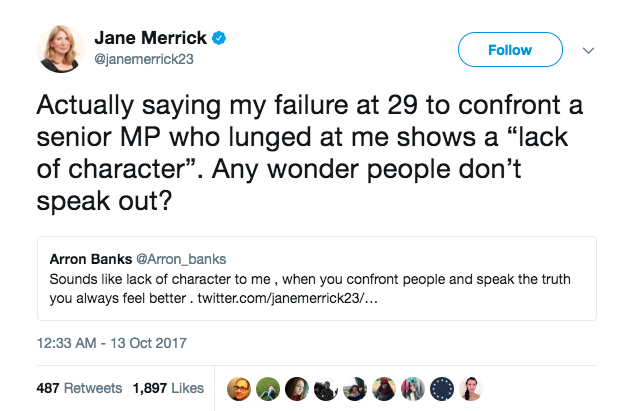 She was supported by Isabel Hardman, the Spectator journalist.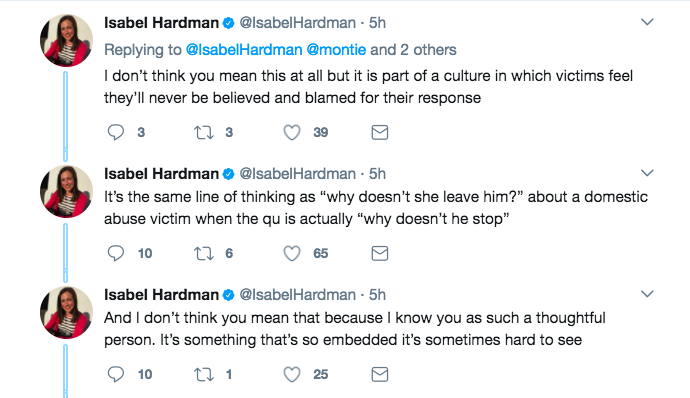 Following the comments, Labour MPs Jess Phillips and Stella Creasy both tweeted in support of women.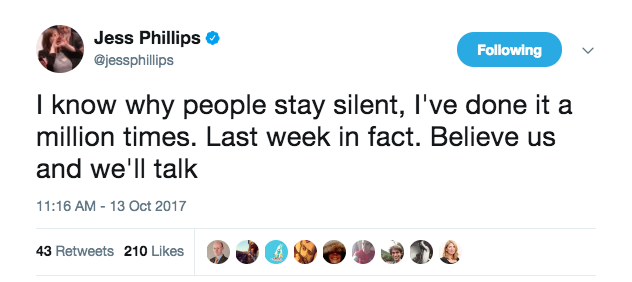 As did author Emma Kennedy.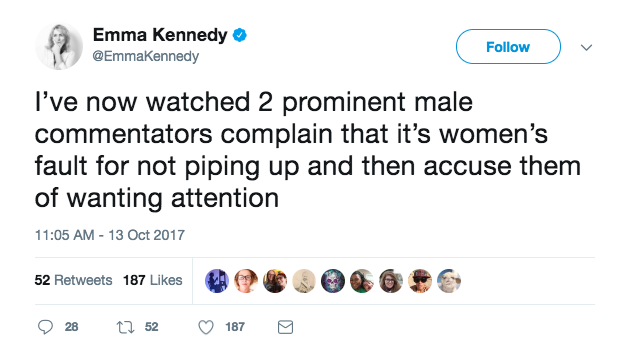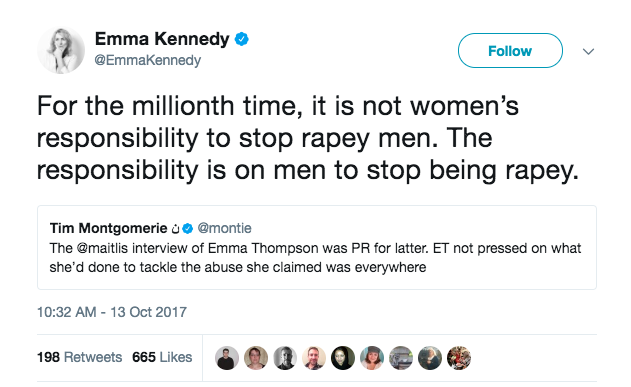 More women have added their voices to the criticism.