We Spent The Night With A Far-Right, Anti-Islam Party's Supporters And Shit Got Weird
Shit got weird.
1. The night begins, as so many eventful nights do, at the Castle Hill RSL in Sydney's leafy northwest.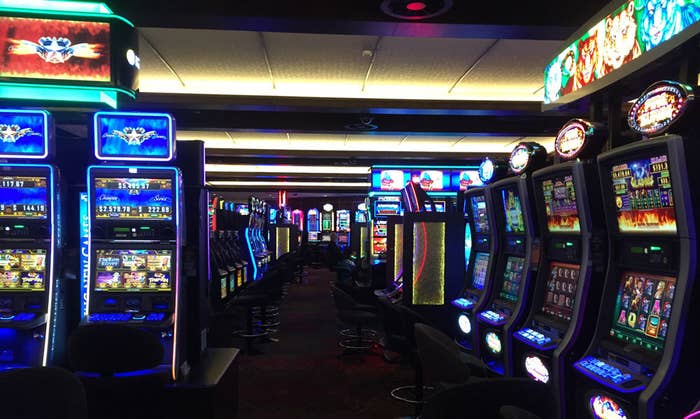 Castle Hill, the beating heart of the blue ribbon Liberal electorate of Mitchell, is the buckle on Sydney's bible belt, with the famous Hillsong church just a short trip down the road.

There is no ALA candidate running in Mitchell, but a local group of about 15 supporters gathers every weekend for a meeting. After a hearty burger at the bistro (3.5 stars), it was time to head up and see what this whole shindig was about.
2. In a room packed with 160 chairs, there are precisely 23 people in attendance - four more would eventually mosey in through the evening - almost entirely white, mostly male, and with an average age somewhere north of 50.
Proceedings are opened by the candidate in the western Sydney seat of Lindsay, Steve Roddick, who welcomes us all with a speech on foreign investment. (It's bad, he reckons.)

3. He introduces Angry Anderson, the lead singer of Aussie rock band, Rose Tattoo, who we are told will "delight and entertain" us.
Anderson, who is the ALA's number two senate candidate in NSW, opens with a joke, stating that he's Indigenous because he was born in Australia.

What follows is a meandering 15-minute speech, mostly about an evil that is rarely mentioned by name. Instead, Anderson references "they", "them", and occasionally "the enemy".
4. The speech reaches a crescendo with this passage from Anderson:
"The war has already begun, brothers and sisters. The propaganda started after the last world war. Historically speaking, they are ahead of us. They needed to be ahead of us, to come by stealth in the night. They needed to infiltrate our institutions. They needed to create fissures and cracks within our society. So that the disintegration, dismantling and tearing down of all the we hold sacred and holy is done in such an insidious and secret way, that we'd hardly notice."
5. Eventually, a punter yells out: "you can say the word 'Islam' y'know".
To which Anderson responds with a wry grin, "Ah but I bring more emphasis by not explaining it". The crowd murmurs knowingly.
Continuing his speech, Anderson criticises Muslims for being disproportionately on welfare or in jail, before closing his speech by revealing what drew him to the Australian Liberty Alliance: the name.
"Liberty," he says, "is the absence of coercion".
6. He then hands over to the evening's main event, the ALA's top senate candidate in NSW, Kirralie Smith.
Smith opens by congratulating Britain on its decision to leave the European Union. This has been a popular topic throughout the night. Smith believes this is a beautiful example of a nation regaining its sovereignty, something she'd like to see Australia do, especially when it comes to Islam.

At times Smith gets emotional as she speaks about the horrors of Islam around the world. When she stops to regain her composure, the crowd spontaneously applauds, and Smith gathers the strength to carry on. After speaking about Islam for around 15 minutes, Smith pledges to move on to other parts of the ALA agenda ...
7. ... Like SHARIA LAW! Seriously, this is next, but only rates a short mention.
After this, Smith spends quite a bit of time talking about the ALA's policy to build a second Snowy Mountains Scheme-style water management system.
8. After wrapping up, Smith throws to the floor for questions, and let me tell you, we will not hear about the environment again tonight.
The first questioner would like to know about the influx of Islam into Australia. "As far as I'm concerned, we are at war," he says.

9. Responding to a question on marriage equality, Smith says the ALA believes in LGBT equality, but does not want to see the meaning of the word "marriage" changed to include same-sex couples, because "words have meanings".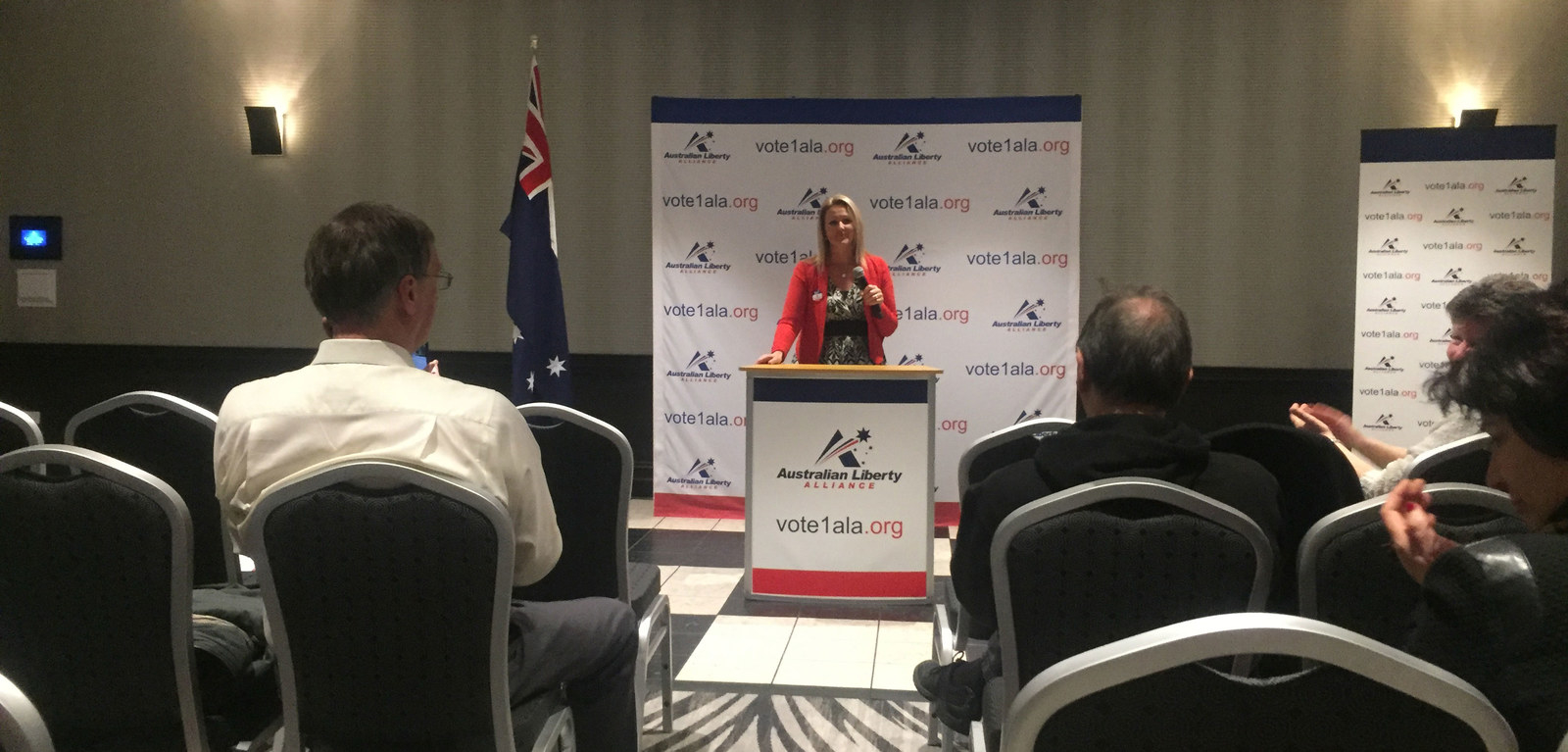 She explains this with an interesting analogy:

"I'm holding a 'microphone', I'm wearing a 'jacket', you all know what I'm talking about," she says. Case closed.
10. Other questions include gun control (relax it), the UN (leave it), foreign aid (end it), and the Koran (ban it).
And with that the official part of the night concludes.
11. Wandering around the room, there are two topics that keep coming up: Islam and Malcolm Turnbull.
Every single person we speak to names the alleged infiltration of Islam into Australia as their number one concern when voting.
And almost every person identifies as a disaffected Liberal voter, who now supports the ALA because Malcolm Turnbull knifed Tony Abbott (although one man claims to be a former Greens voter who is fed up with the major parties).
Some voters say they don't share Turnbull's values, others say they just don't like what he did to Abbott, but everyone is in agreement: Tony = good, Malcolm = bad.

12. Georgina, 56, tells us what she thinks will happen if the major parties continue to hold power: debt, welfare and unemployment.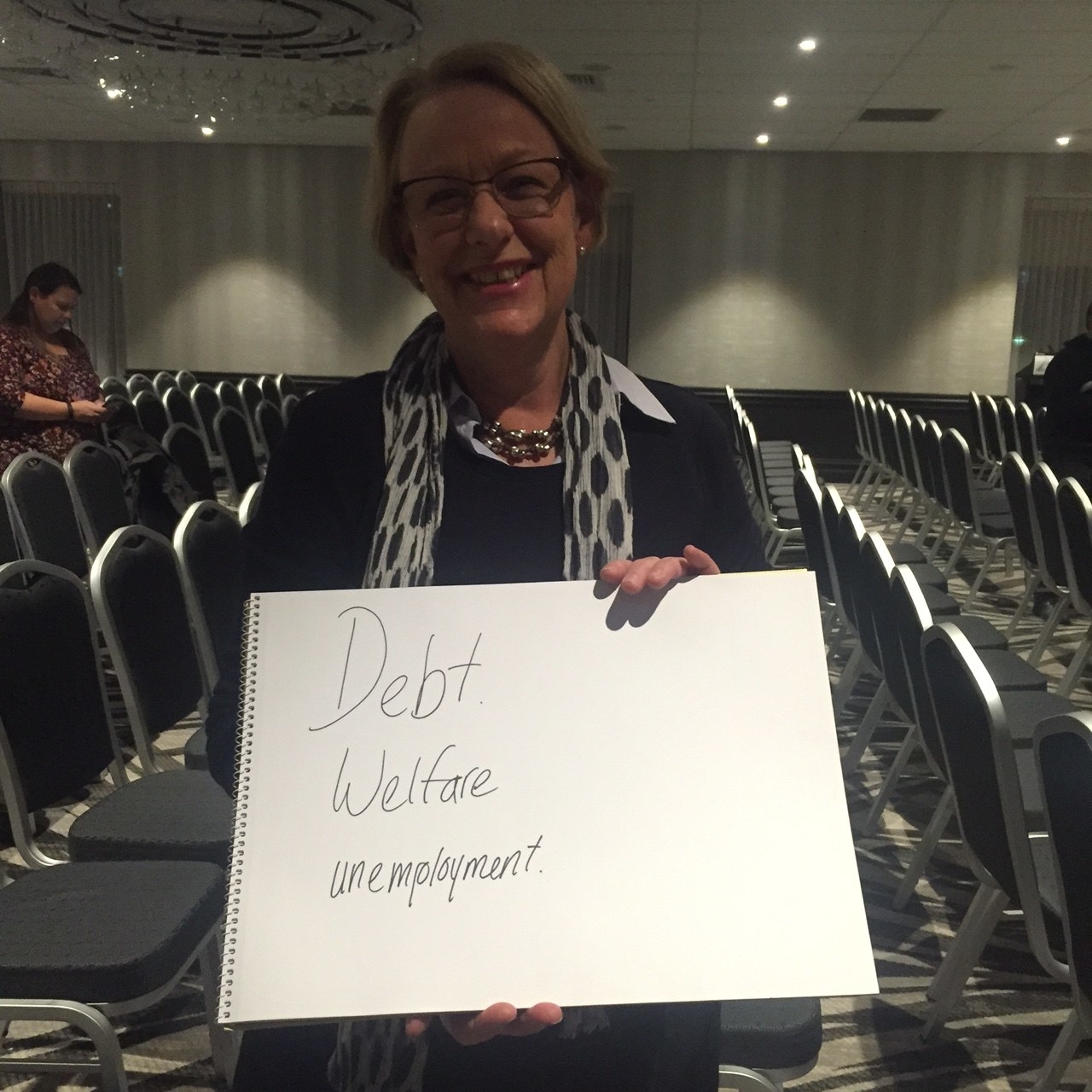 Georgina says she's been concerned about the "Islamisation" of the world since 9/11.
13. Anna, 61, says she's moved away from the Liberal party since Malcolm Turnbull took over. Her one word to describe Islam? Oppression.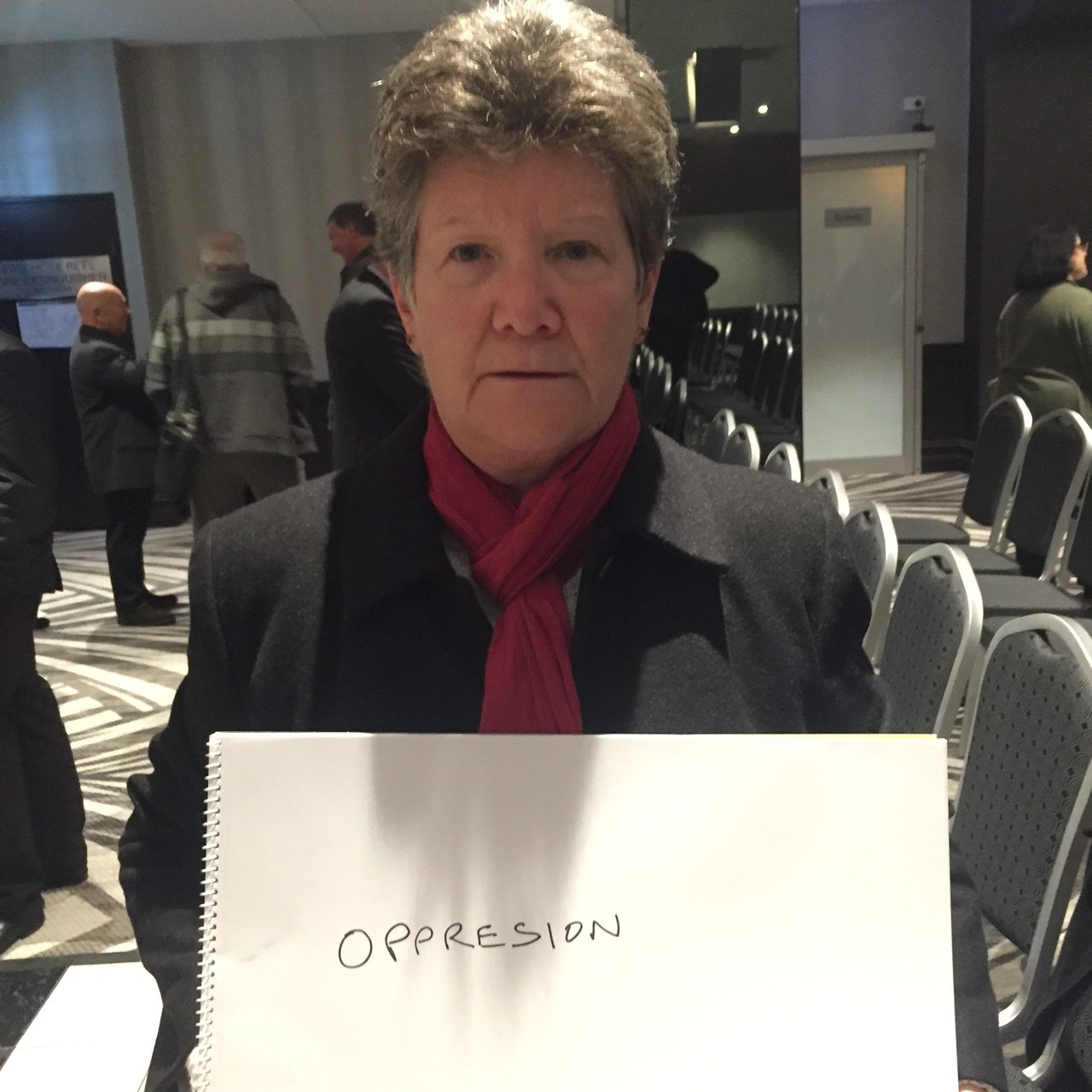 "I'm disillusioned. I've voted Liberal all my life," Anna Kelly, 65, says. "But I just decided it's not good enough anymore. They're not listening to the people." She believes Malcolm Turnbull keeps "ramming Islam down our throats".
14. Martin, the former Greens voter, says he's here because he's fed up with the major parties, who he says haven't been listening to voters.
His biggest concern is the "Islamisation of Australia". He believes Australian democracy is under threat. His one word to describe Islam: undemocratic.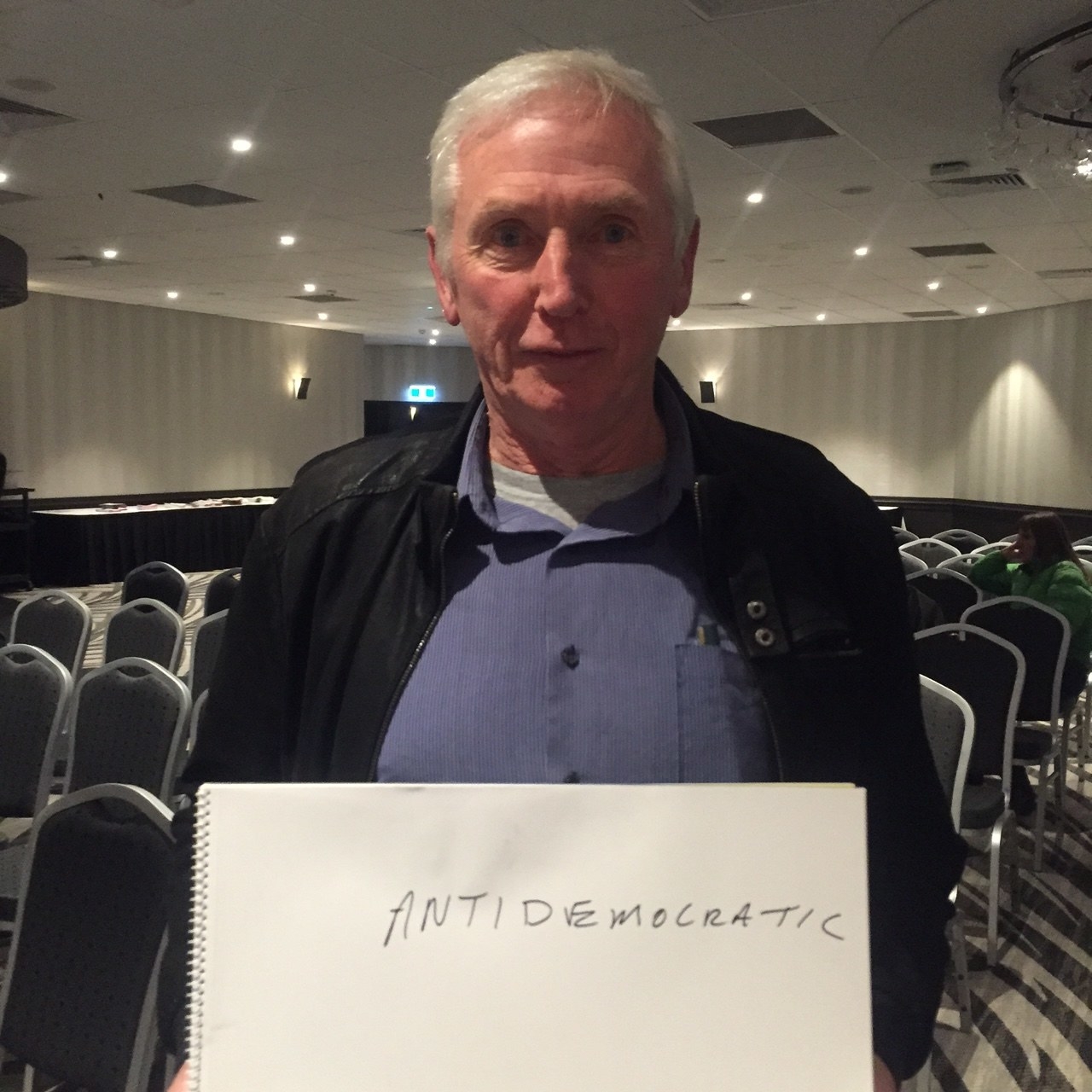 Another man, Ziggy, who was one of the most vocal questioners on the night, is happy to speak to BuzzFeed News, but doesn't want to be photographed. He says the west is at war with Islam. "We are being subverted," he says.
15. And with that, the night ended as it always would, with Angry Anderson cornering me to discuss Islam, and how Muslim migration is a threat to our way of life.
Angry has one word for Islam: oppression. But shortly after writing it down, he returns and says, "I've got another one".