Barnaby Joyce And Kyle Sandilands Are At War Over Johnny Depp's Dogs
As the war on terriers enters its second day, things are getting nasty.
Australian agriculture minister Barnaby Joyce has labelled radio shock jock Kyle Sandilands a "savage little man" after Sandilands called Joyce a "wanker" for his treatment of Johnny Depp's dogs. WHAT. A. SENTENCE.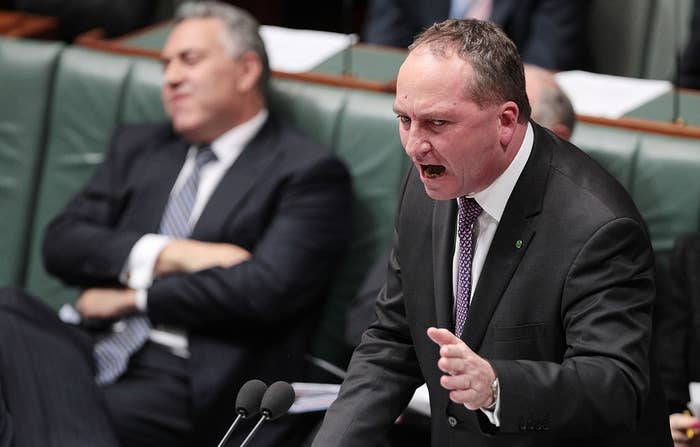 The exchange occurred this morning on Sandilands' Kyle & Jackie O Show, as the minister was explaining why he was threatening to have Depp's dogs euthanised.
Sandilands was furious that Johnny's pooches have been placed on Depp row, telling the agriculture minister he has had made Australia look like "a bunch of hillbilly rednecks."
"I'm not saying that he shouldn't be fined or the dogs shouldn't be quarantined," Sandilands replied.
"What I'm saying is, you sound like an absolute clown telling the guy to bugger off back to Hollywood or we'll kill his dogs.
"You sound like an idiot. You should have re-worded your statement.
"You're a government minister - have some decency."
"Jeeze Kyle, that seems interesting coming from you," Joyce told the host, who isn't really known as the bastion of sense and sensibility.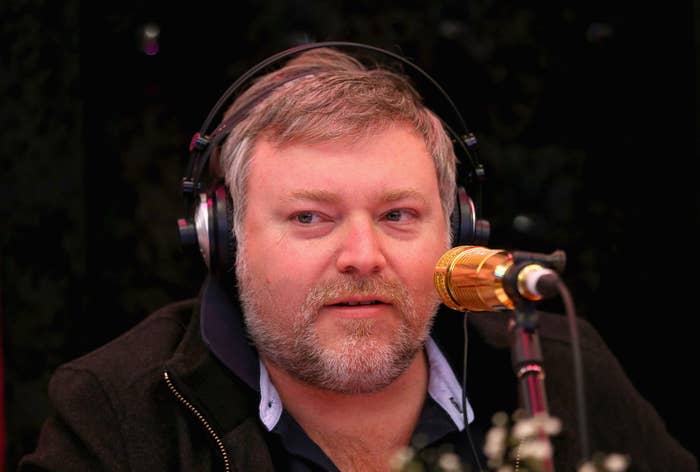 Joyce's retort only fired Kyle up more, leading to one of the best/worst exchanges in Australian radio history.
Sandilands: "Oh shut up, Barnaby. You're an absolute joke, Barnaby!"
Joyce: "Keep going mate. Keep going mate. Good on you."
Sandilands: "I'm going off because you sound like an insensitive wanker."
Joyce: "You're a savage little man aren't you?"
Sandilands: "I'm not even a little man, I'm six-foot-one."
Meanwhile, Depp's prohibited pooches will reportedly flee the country today, like the law breakers they are.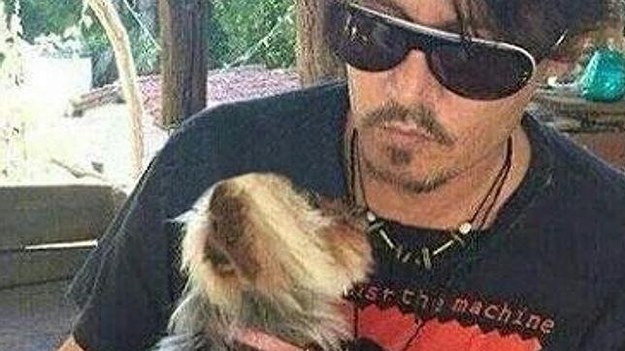 Depp is in Australia at the moment filming what feels like the 17th installment in the Pirates of the Caribbean franchise, and he apparently snuck his dogs into the country to keep him company.
The Department of Agriculture won't comment on specific cases, but a spokesperson told BuzzFeed News that all animals entering Australia must follow proper processes.
"All animals entering Australia must have an import permit, which is only issued after confirmation that all import requirements have been met.
"These import requirements, which include rigorous health and biosecurity checks, are essential to ensure pests and diseases from overseas are not brought here.
"Any animal which is imported without meeting Australia's import conditions will be ordered into quarantine and will either be exported or euthanised."
There's already a countdown clock preparing for the dogs' impending deaths. And don't forget to have your say, should we kill Johnny Depp's dogs?