What Is "Argo's" Secret Weapon?
The little thriller has something no other 2013 Oscar nominee can match.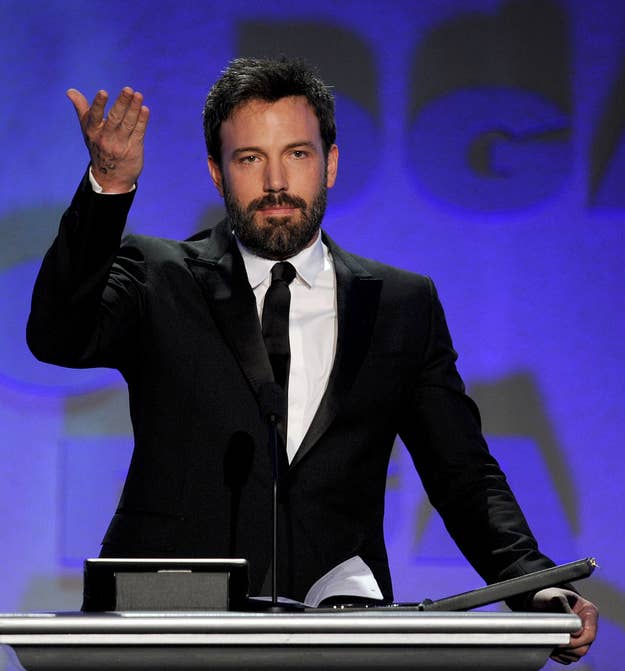 What is fueling Argo's late surge towards the Best Picture trophy? A month ago it was all but counted out of the race and today it is the prohibitive favorite to win. Is it the director's self-effacing charm or the film's scrappy underdog campaign that has allowed it to edge aside other, flashier contenders?
Or is there another element, little discussed, behind the Argomentum? Something has made Argo stick in Hollywood's craw, keeping it in contention a full six months after it opened and after other, buzzier films have come and gone from the race. Could it be that what has given the little thriller such staying power is Argo itself, a film in which Hollywood saves the world?
On the surface, Argo is a functionally adept but superficial thriller without much in the way of an overt "message." When Hollywood sits back and reflects on the little adventure piece however, the takeaway may well be that Argo is the story of how a movie project saved a group of almost-hostages.
The residents of Hollywood are certainly used to having their industry attacked as the cause for all of civilization's ills, so it's hard for them not to get a lump in their throat when they are given a chance to celebrate something movie-related doing a bit of good — being almost heroes, or at least working with heroes. Co-heroes would be the official credit.
Hollywood loving films about itself is nothing new. Historically, Hollywood is, in fact, Hollywood's favorite topic. Films about actors, acting and the life of performers date back at least to the second Best Picture Oscar, The Broadway Melody of 1928, a backstage musical revue. Hollywood has loved A Star is Born so much that they've remade it twice, while others from Sunset Boulevard and The Bad and The Beautiful to Barton Fink stand as classics.
You don't have to go back farther than last year to find another celebrated Hollywood-centric film: 2012's Best Picture winner, The Artist, was the ultimate tale of Hollywood's Golden Age. If you want to take a slightly broader view of what Hollywood means, 2011's winner, The King's Speech, is about a shy man saving the world by overcoming performance anxiety and learning to stand up and be a star.
In the acting category, the quickest route to an Oscar is taking on the role of a star or industry player and showing the human side of the show biz greats, real or fictional. Among those nominated for playing stars or performers over the past decade: Michelle Williams (My Week with Marilyn), Natalie Portman (The Black Swan), Marian Cottilard (La Vie En Rose), Reese Witherspoon (Walk the Line), Annette Benning (Being Julia), Jean Dujardin (The Artist), Jeff Bridges (Crazy Heart), David Strathairn (Good Night, and Good Luck), Joaquin Phoenix (Walk the Line) Bill Murray (Lost in Translation). And that's not even counting the supporting roles.
There are a lot of ways to woo the Oscar voters, some overt, some sneaky. But
none cuts out the middleman like putting Hollywood itself right there on screen, gauzed in as heroic a light as a filmmaker can muster.