William Hague Commits To Personal Mission Against Sexual Violence In Conflict Zones
Angelina Jolie tells summit: "We must send a message around the world, there is no disgrace in being a victim, the shame belongs to the aggressor."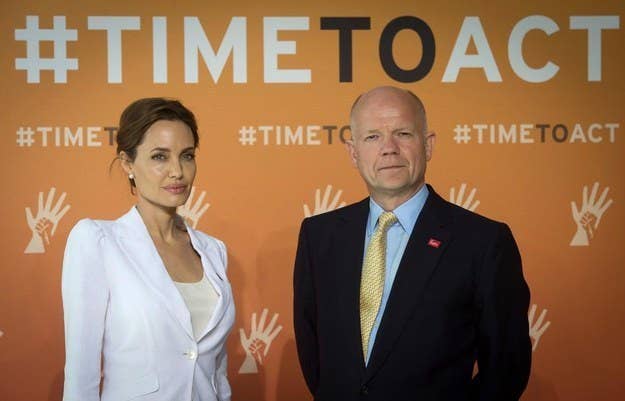 The foreign secretary, William Hague, has insisted he will stay committed to his mission to end sexual violence in areas of conflict long after he has left government.
Speaking to BuzzFeed, Hague said he was hoping to build an "unstoppable momentum" to increase prosecutions of those who use rape as a weapon of war.
Hague is currently co-chairing the Global Summit to End Sexual Violence in Conflict with UN Special Envoy, and Hollywood star, Angelina Jolie.
"It is something Angelina and I will continue with and personally, I will continue with in or out of government, this is cause I will continue to pursue but I will also make a case to all future British governments and future governments in many other countries that they can't ignore this," he said.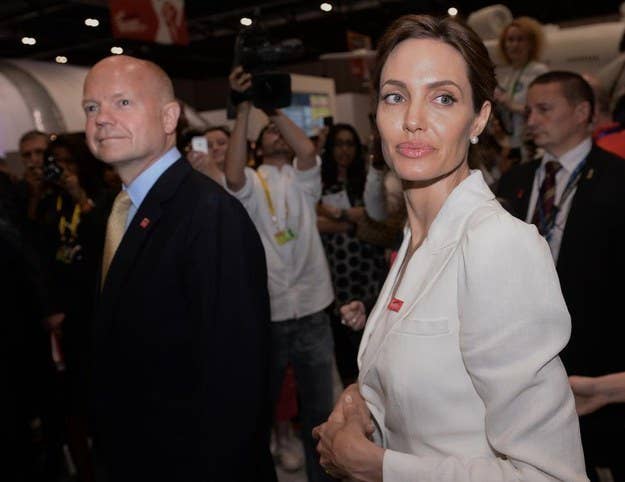 The pair officially opened the four-day event at London's ExCel centre on Tuesday morning, with both calling for a change in global attitudes towards rape in conflict and an end to impunity for the perpetrators.
Hague and Jolie were met by a huge scrum of people as they attempted to walk around the fringe events at the summit. the foreign secretary said he was aiming to use Jolie's star power to raise awareness of the subject.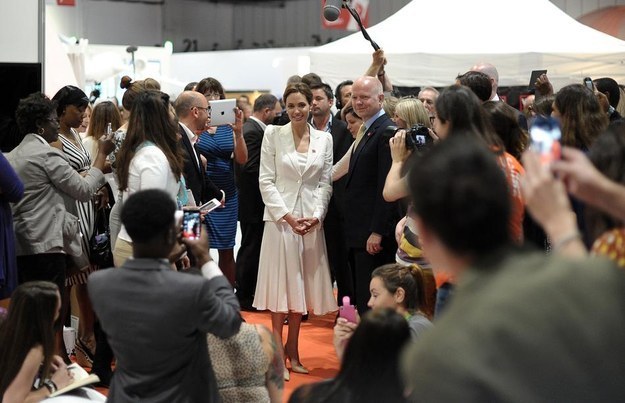 Hague announced £6 million in new funding from the British government to tackle the subject, but said it was an attempt to get other nations to follow suit. "[The summit] is not primarily a fund-raising conference, but I think there will be other pledges by countries coming here, so I've announced that [the £6m] today at the beginning to encourage them to do so," the 53-year-old said.
Hague is not the first to call for accountability for the use of rape and other crimes in war zones. On Monday, the International Criminal Court confirmed charges against Congolese warlord Bosco Ntaganda, including multiple counts of rape and sexual slavery. Last month, the Democratic Republic of Congo's first mass domestic prosecution for rape by members of its national army resulted in two convictions.
But Congo's local prosecution acquitted more soldiers than it convicted, and even the ICC has a paltry record on sexual violence charges. The ICC prosecutor has won only one conviction for sexual violence. Most recently, in March, another Congolese defendant was acquitted on sexual violence charges, though he was convicted of several other crimes.
Hague's team wants to see attendees of the four-day event endorse its international protocol on how to investigate and document sexual crimes.
It is also hoping to increase support to survivors, while encouraging local governments to strengthen laws and militaries to provide appropriate training – so perpetrators know they will be prosecuted.
There are concerns, however, that prosecutions on their own are often not enough, if victims and their families are not offered sufficient protection after giving evidence against their attackers.
Hague said there had been no formal definition of what constituted a period of conflict and insisted the funding would not be designated just to the times of unrest.
"We mustn't define it too rigidly, it's about mass systematic rape, not about individual cases of domestic violence, that's where the dividing line is – although I believe if we can change global attitudes on this, we will also change attitudes towards women in particular in many domestic situations," he said.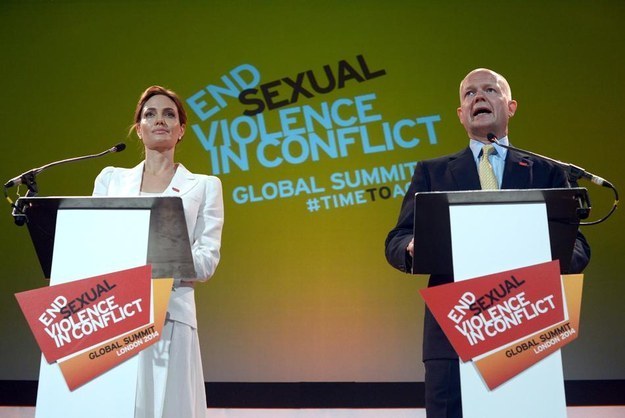 Asked on what he would deem as a success after the summit in London, Hague declared: "Real political will in many governments in the world to follow up all the commitments that will have been made here."
The foreign secretary admitted this week wouldn't be short on things people were committing themselves to, with the hard work already carried out in some cases.
He did admit however that it would take considerable time for the number of prosecutions to rise and incidents of sexual violence in conflict areas to drop, so the success of his and Jolie's summit would have to be judged years from now.
Mobilising public opinion appeared to be Hague's main focus on Tuesday, a day designated to youth issues, and in his opening address he cited William Wilberforce in announcing: "Now we know the facts we cannot turn aside."
Jolie meanwhile took a more personal approach to the day, dedicating the summit to an abandoned victim of rape in Bosnia.
"She felt that having had no justice for her particular crime, in her particular situation, and having seen the actual man who raped her on the streets free, she really felt abandoned by the world. This day is for her," the special envoy said.
Both Jolie and Hague called for impunity to be "shattered" and the taboo surrounding the subject of rape lifted.
The Hollywood star told the crowd on Tuesday: "We must send a message around the world, there is no disgrace in being a victim, the shame belongs to the aggressor."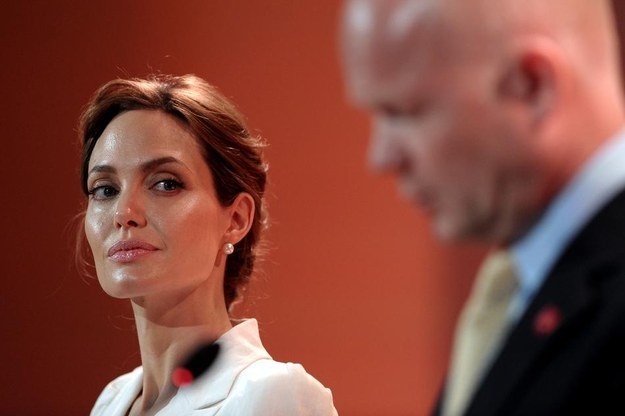 Hague and Jolie launched their global campaign in May 2012, and the following year travelled to Democratic Republic of Congo and Rwanda.
In April of this year, they also visited Bosnia and Herzegovina to meet survivors of sexual violence during the Bosnian war still seeking justice.
The summit this week, billed at the biggest global meeting of its kind, is set to involve representatives from over 100 countries, as well as more than 900 NGOs, survivors and faith leaders.
The Global Summit to End Sexual Violence in Conflict is taking place from Tuesday to Friday at the ExCel Centre, with Fringe events open to the public until 12 June.