Usain Bolt Sends His Running Spikes To London After Signed Pair Worth £20,000 Stolen
The signed shoes were stolen from a commercial property in Croydon.
Six-time Olympic gold medallist Usain Bolt has sent a pair of signed running spikes to London after a framed pair were stolen.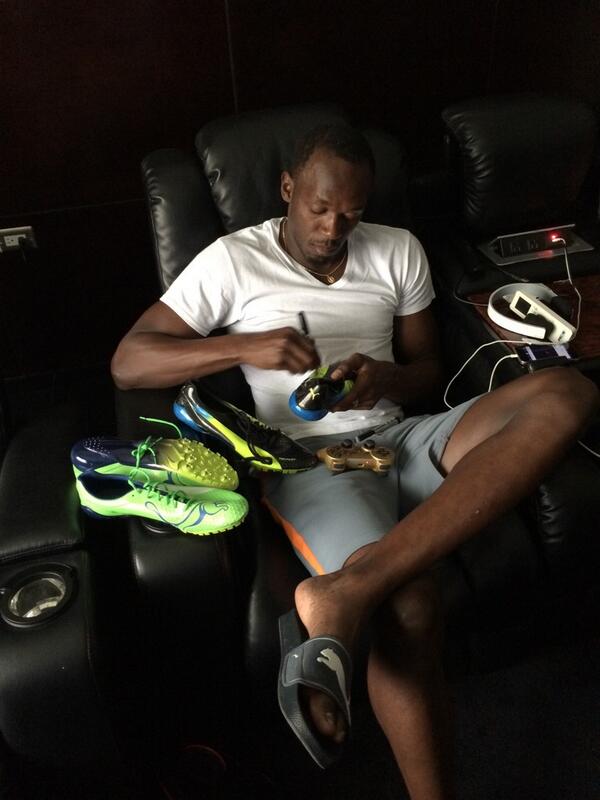 Metropolitan Police said the pair of orange Puma shoes were taken from a commercial property in Gloucester Road, Croydon, between 10:30 p.m. on Saturday 26 April and 5:45 a.m. Monday 28 April. The signed shoes were in a frame with a photo of Bolt after the Jamaican set a new world record for the 100m in 2009.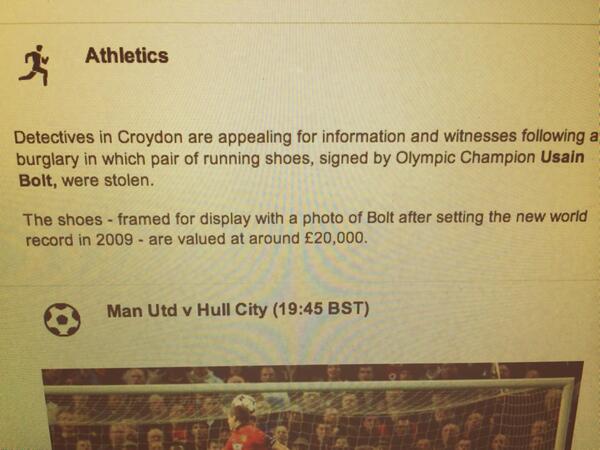 On Tuesday, Bolt appealed to whoever had stolen the shoes to return them.
He later posted an image of himself signing more pairs during a break between PlayStation games.