Northampton's victory was even more impressive after they were forced to play the final 25 minutes of the semi-final with only 14 men.
Prop Salesi Ma'afu was handed a red card for punching Leicester's Tom Youngs in the face.
Youngs didn't hold a grudge though and after the game congratulated Ma'afu on his side's victory. And the punch.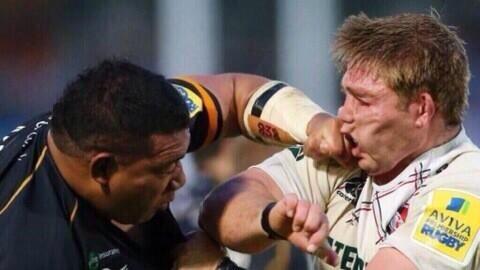 And Ma'afu replied rather brilliantly by saying he owed his opponent a drink.