You know when you get the chance to meet the Queen and pray nothing goes wrong? Well watch this...
The young girl in the video is six-year-old Maisie Gregory, who got the opportunity to greet the Queen during the monarch's visit to Cardiff on Thursday.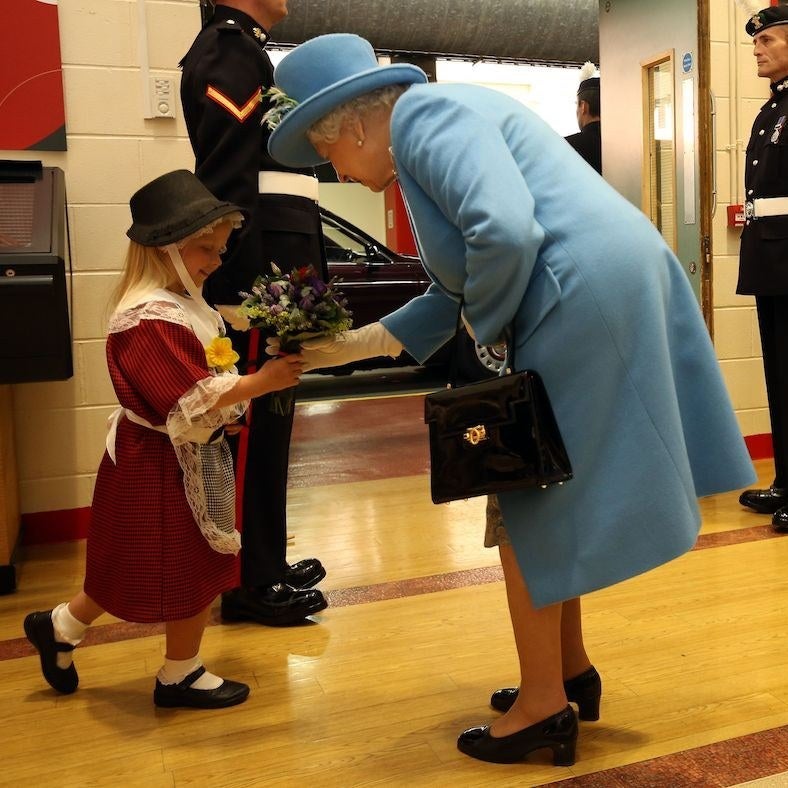 Wales Online journalist Ruth Mosalski captured the meeting on video and uploaded it to Twitter.
She reported the soldier immediately turned around to say sorry to Maisie after striking her on the head.
Maisie's mother, Joanne Gregory, told the apologetic soldier that her daughter was OK, just a little tired, Wales Online reported.
The Queen was in Cardiff to present the Royal Welsh regiment with its new colours.
The ceremony officially recognised the Royal Welsh, which was created in 2006 with the merger of three Welsh regiments, the BBC reported.
Thousands of people were there to greet the Queen, with hundreds of soldiers marching from Cardiff Castle to the Millennium Stadium.