This Video Of A Baby Seeing Her Mother For First Time Is Too Cute For Words
The exchange has been watched 3 million times in just over a week.
Last week a mother uploaded this video of her baby seeing her face for the first time.
The video shows Louise's reaction to putting on her glasses for the first time.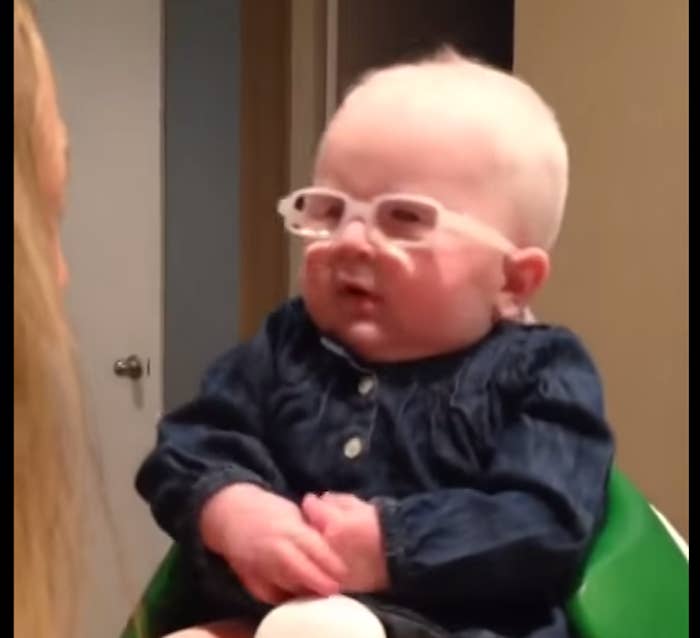 And her joy at seeing her mother is very clear to see.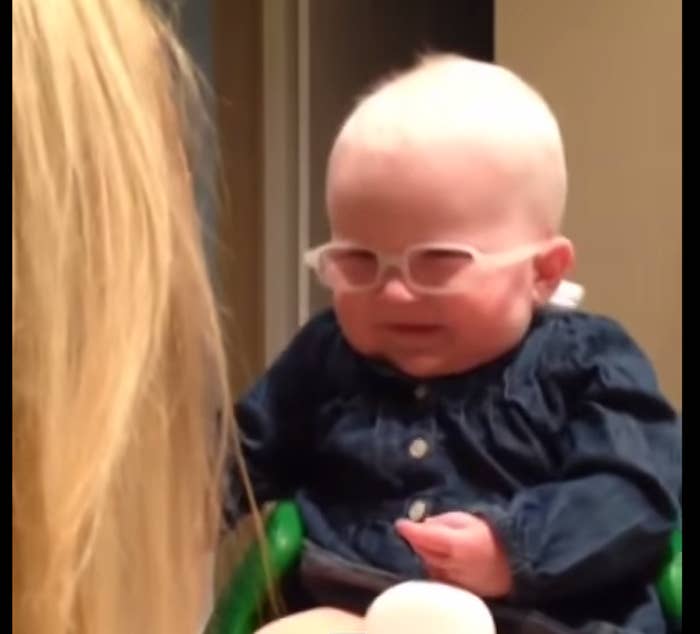 Louise's mother, Megan McMorris, has now been in touch and revealed the video was recorded two months ago.
She said Louise received her glasses when she was six months old and they had made a big difference.
"She tracks/follows objects much better," McMorris said. "Also, she can follow objects which are further in the distance.
"[The glasses] have helped slow her nystagmus because I think since she sees better, [she] is focusing on objects more than when she's not wearing her glasses."
McMorris said the reaction to her video had been a "crazy, yet humbling experience."
"We are so happy to get more awareness about albinism out to the world. We're also blessed it has touched so many hearts," she told BuzzFeed.
McMorris added Louise was now thriving.
"She's such an old soul. We love her to the moon and back!" she said.