The couple from Perth, Australia, shared a video of Ewan blowing out his candles before watching the Optimus Prime cake transform.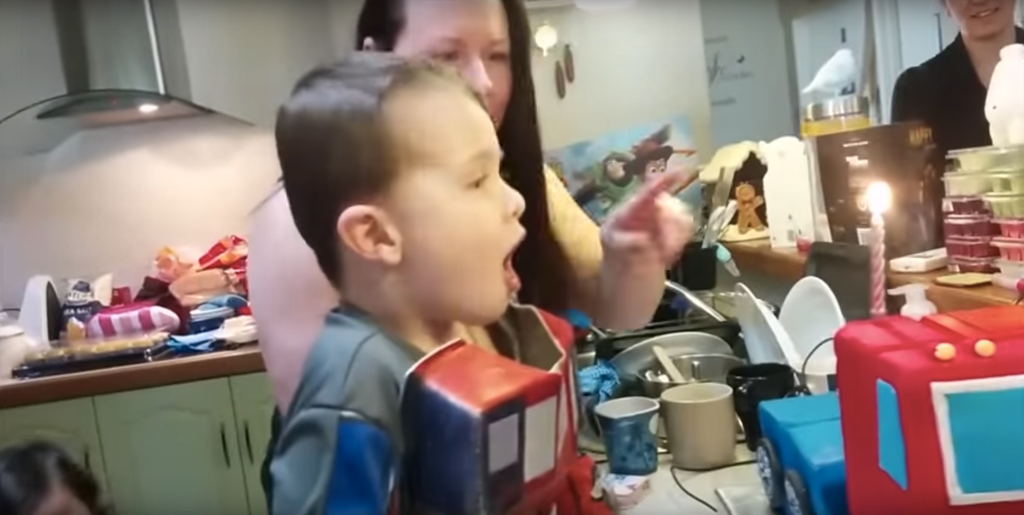 Russell revealed on Google+ that the cake had a 3D-printed skeleton. He said a motor wound in steel fishing wire attached to the "skeleton" to pull the Transformer into a standing position.
Another motor was used to lift Optimus Prime's head and arms into place.
He said it had taken him a couple of months modifying the mechanics to make sure it worked properly.
Russell said the cake was a team effort, with Belinda baking and icing the spectacular creation.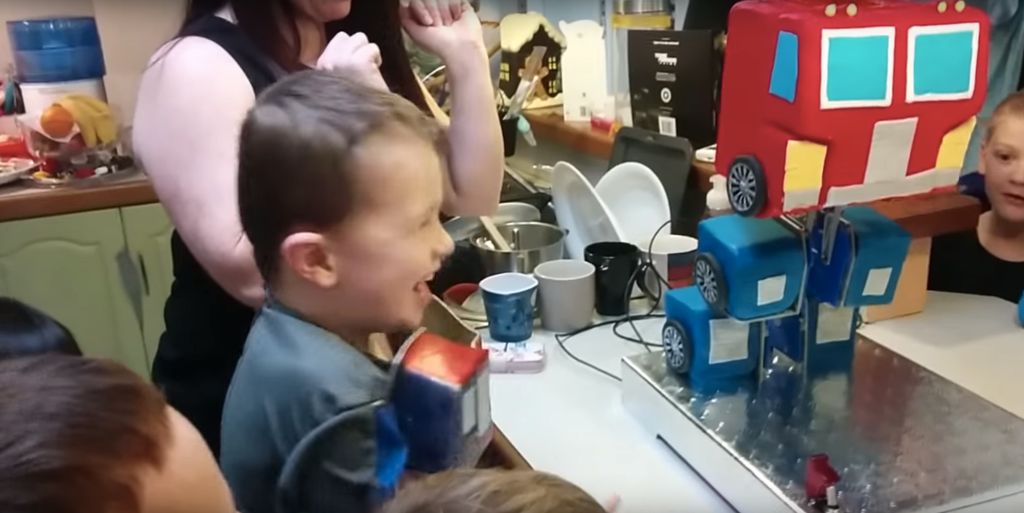 Writing on Google+, he said he had no plans to sell the cake and the design was "awfully fiddly and frustrating with heaps of small screws". However, he was considering making it an open-source project to see what other people could perhaps do.
Russell also told BuzzFeed he was currently writing a blog post about the cake which may provide a few more details about his ingenious creation.