Please Enjoy This Wood Carving Of Scott Morrison's Face And Other Tales From The Campaign Trail
We've got 16 days to go, come on everyone — we can do this.
What you need to know:
- Almost 400,000 people have already voted ahead of the May 18 election
- Warringah candidates Tony Abbott and Zali Steggall took part in a town hall debate on Sky News
- Posters of Abbott featuring an offensive word have been removed from the electorate; Steggall has rejected the suggestion they had anything to do with her campaign
- Questions are continuing to be asked about a number of candidates following Wednesday's resignations and apologies
- The cost of Labor's climate change policy continues to attract significant scrutiny following new disputed modelling
- The Coalition is pledging to boost funding for the Pharmaceutical Benefits Scheme to lower the benchmark for free medicines
Hello and welcome to another scintillating day on the election campaign. We're all here to have a go, get a go, and then go away, curl up and try and forget any of this ever happened. But we've still got 16 days left, so deep breaths everyone — here's what's going on today.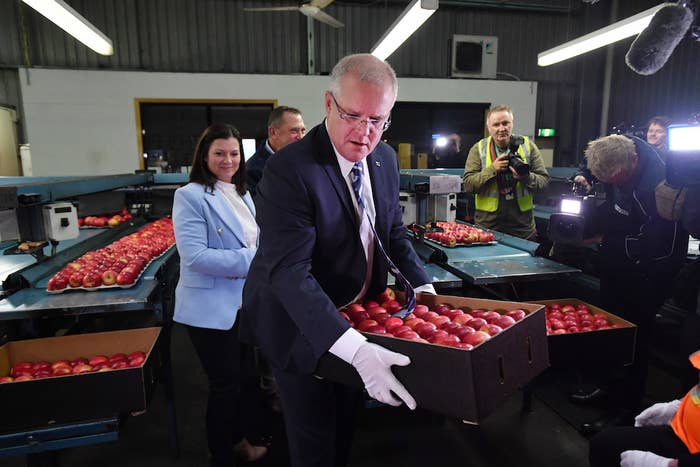 First things first — almost 400,000 people have already voted. So that's a hell of a lot of people who don't need to read this article. Well done them.
The Liberals lost two candidates over anti-Muslim and homophobic comments. Both will remain on the ballot papers though due to how close we are to the election.
Labor reckons there are clouds over other candidates and Jessica Whelan, the Liberal candidate in Lyons, has denied making anti-Muslim comments on Facebook — claiming they may have been doctored.
A spokesman for Whelan told The Mercury: "The comment on the post about 'feminists in America' appears to be have been digitally manipulated.
"Ms Whelan strenuously denies making this comment. We will be referring it to the relevant authorities."
The Mercury reported it presented the Liberal Party with comments purportedly made by Whelan.
"One said women who supported Islam should be mutilated and sold as slaves," the newspaper said. "Another post attributed to Ms Whelan included a comment that they (Muslims) should not be allowed to live in Australia."
The issue was raised in the Tasmanian parliament.
The prime minister appeared to unfortunately miss his chance chance for a photo-op.
Labor is facing its own dilemma over candidates after failing to remove a candidate who made rape jokes online.
Today there was new focus on Luke Creasey's online posts after the Herald Sun reported he had made lewd jokes about Tony Abbott and the female anatomy.
The Australian also reported he was facing questions over his eligibility to sit in parliament.
Labor leader Bill Shorten appeared on 7.30 last night and again faced questions over the party's franking credits policy.
Shorten is still facing considerable heat on his climate change policy as well.
Economist Brian Fisher has claimed Labor's policy could cause anywhere between $260 billion and $540 billion in losses to Gross National Product, the Sydney Morning Herald reported.
Labor has strongly disputed these figures but Shorten has repeatedly refused to put a figure on how much Labor's new 45% target will cost.
"This is utterly rubbish and it is utterly at odds with every other piece of analysis of this policy," Labor's climate change spokesman Mark Butler told the ABC on Thursday.
Energy minister Angus Taylor said: "What's clear in all of these scenarios is very big impacts, and intuitively that makes sense. If you want to take 45% of the emissions out of the economy in just over 10 years, it is going to have very significant costs."
There is continuing debate over international carbon permits as a means to ease the impact of the policy and whether the Greens will support them.
Shorten says it is impossible to put a figure on his policy, but the Coalition very much wants one, especially with this new contested modelling.
With regards to its own spending, today it is pledging to boost funding for the Pharmaceutical Benefits Scheme to lower the benchmark for free medicines.
Prime minister Scott Morrison later declared: "We [the Coalition] have taken action on climate change. And we will continue to take action on climate change.
"The question is whether you have a reckless target of 45%, as the Labor Party is proposing, where he's [Shorten] forcing people to choose between the economy and the environment.
"Or whether you have a responsible target that we have — an achievable target — with the programs to support it."
He added: "The only person, frankly, who's trying to sell a pair of jousting sticks to the Australian people at this election is Bill Shorten. The only difference is, at least the guy selling the jousting sticks would tell you what the price was."
Morrison also said Australia was one of the oldest democracies in the world.
There was a lot going on.
Remember when Liberal MP Angus Taylor accidentally praised himself on Facebook? What a time that was.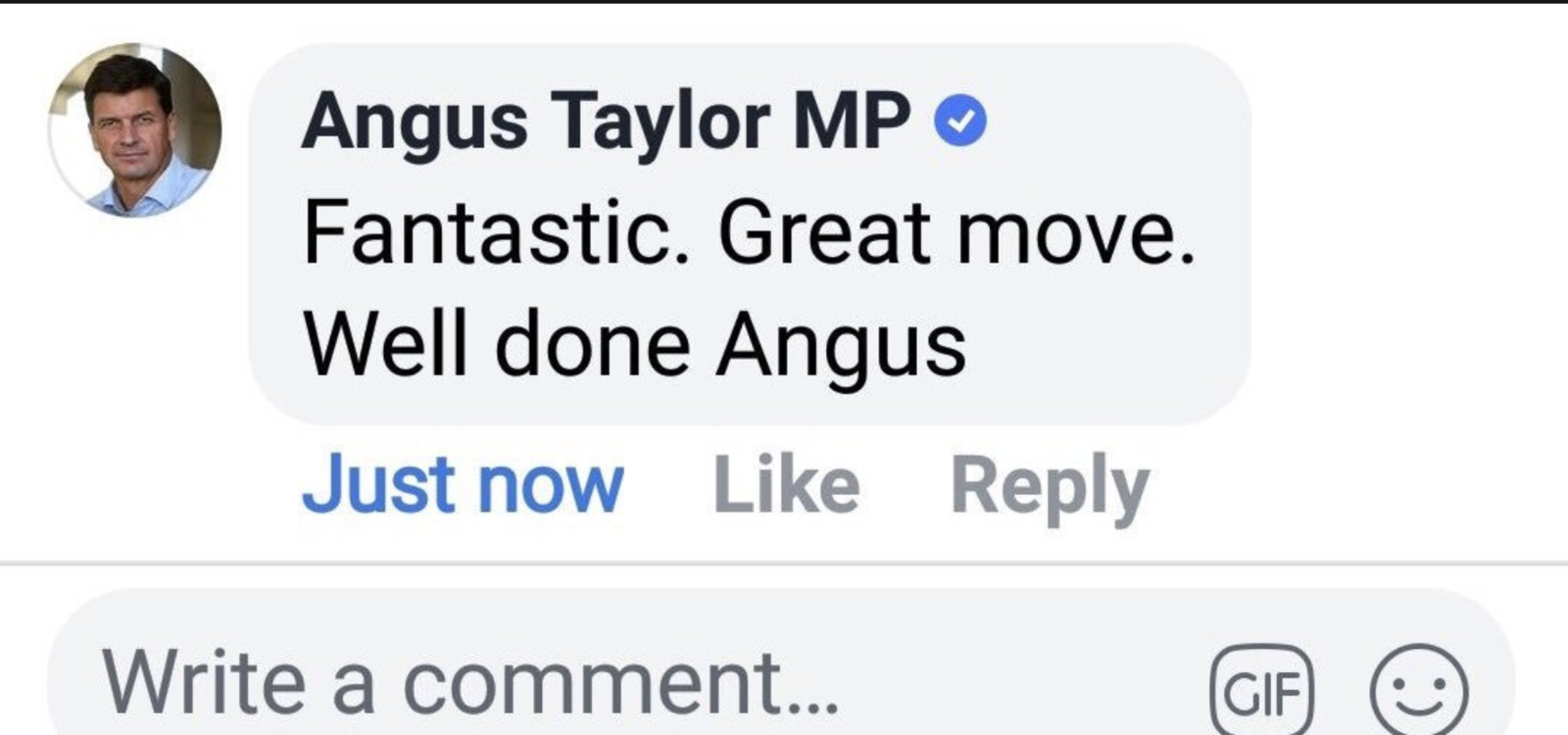 Well for some reason, Shorten was asked about it today.
And then apparently couldn't stop talking about roosters.
Warringah candidates Tony Abbott and Zali Steggall faced off in a town hall debate. This morning posters of Abbott with an offensive word written on them were removed from the electorate.
Steggall has rejected the suggestion they had anything to do with her campaign. Abbott's supporters were out in force ahead of today's debate.
As were the protesters.
The health minister and shadow minister for health also took part in a debate at the National Press Club. So much debating, still so many days to go.
Elsewhere, Kevin Rudd has been out and about.
Eric Abetz gave the prime minister a wood carving of his face. As you do.
Politicians met a cat.
Some paid for their beer, apparently some didn't.
Oh, I almost forgot, Liberal member Craig Kelly has denied threatening to punch someone dressed as a dinosaur.