Rugby World Cup Train Chaos Set To Continue As Wales Fans Face Being Stranded In London
England vs Wales is due to finish around 9:30pm on Saturday. The last train from London Paddington to South Wales leaves at 10pm.
Thousands of Wales rugby fans face being stranded in London after their World Cup clash with England at Twickenham on Saturday evening.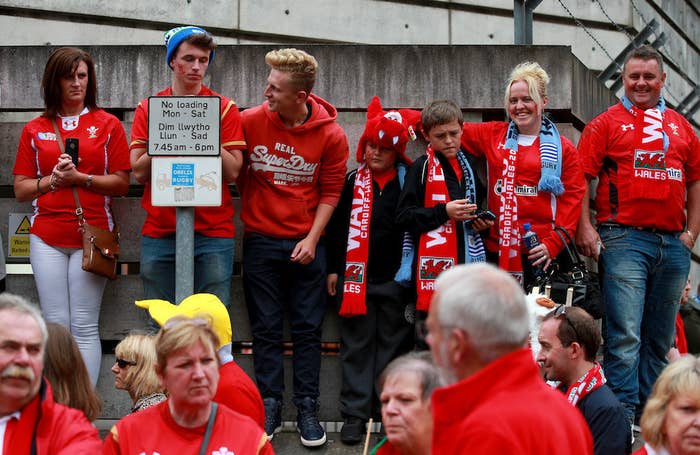 The Group A fixture is due to finish around 9:30pm and the last train departing London's Paddington station for South Wales is 10pm.
The services leaving after 10pm are only due to go as far as Bristol.
Great Western Railway (GWR) has advised those trying to get back to Wales to make other travel plans or stay overnight in London.
The potential disruption is the latest in a series of complaints about the travel situation throughout England and Wales during the first week of the World Cup.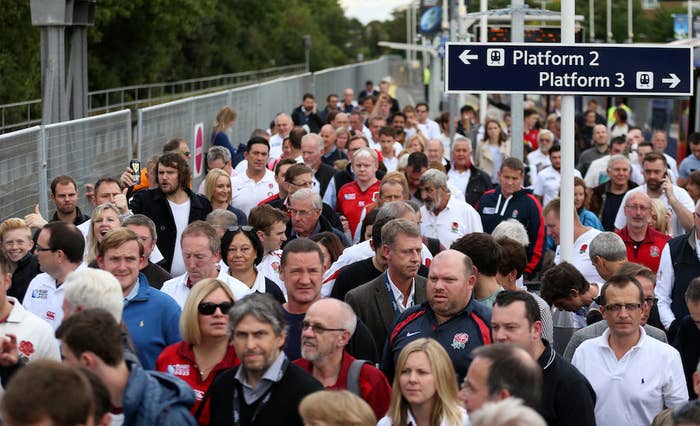 There were also complaints from those travelling to Wales last weekend after people were turned away from trains due to overcrowding, despite having pre-paid for tickets and reserved seats.
There were also reports of three-hour waits for trains after Australia's game with Fiji at the Millennium Stadium on Wednesday.
As many as 20,000 Wales fans are expected at Twickenham on Saturday, The Guardian reported. However, GWR claims only 2% of the tickets for the match have been bought in Wales.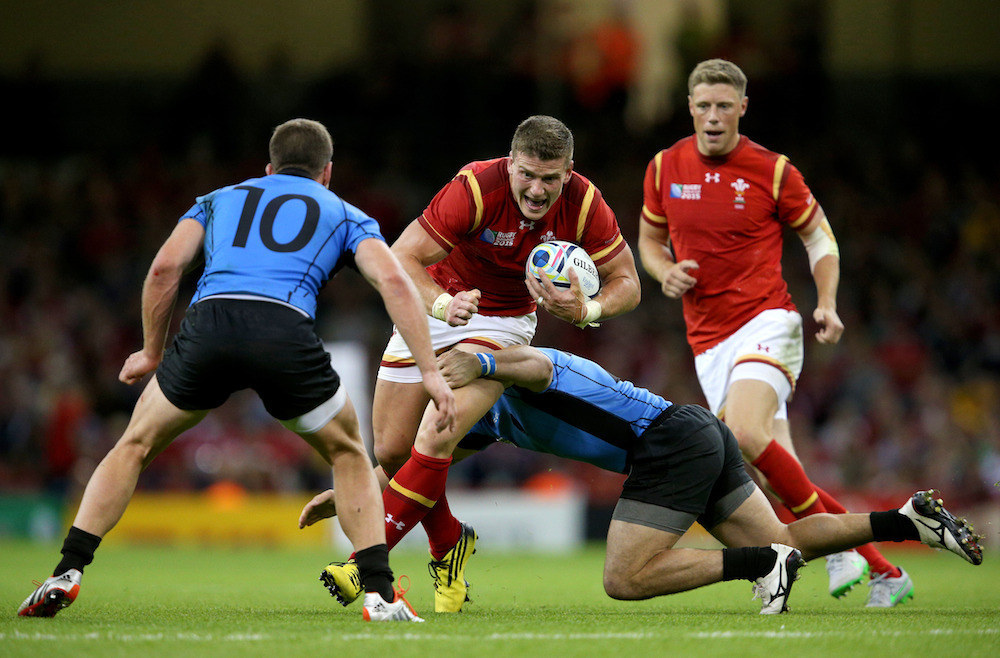 The rail firm said in a statement to the newspaper:
We have worked very closely with the RWC to understand the needs of fans travelling to and from matches. Hundreds of additional trains and hundreds of thousands of additional seats will run over the course of the tournament.

Data from the sale of match tickets indicates less than 2% of tickets for the England v Wales match have been sold in Wales. Given the particularly late kick-off, and with a journey time from Twickenham to a GWR station of at least an hour – meaning the earliest train to some destinations in South Wales would not arrive until at least 02:00 – most fans from Wales are likely to choose to travel by alternative means, or stay overnight.
Last weekend Great Western Railway apologised for underestimating the number of people travelling to Cardiff for Ireland's game with Canada.
The situation led Welsh secretary Stephen Crabb to call for the rail firms to fix the issue.
Commenting on expected disruption this weekend, a World Cup spokeswoman said: "We have urged fans to plan their journeys in advance for some time. We have an official RWC journey planner which we have shared with fans, with all the available transport information, and we have emailed spectators and run an advertising campaign encouraging fans to plan ahead and beat the rugby crowds."