People Are Mistaking This Two-Legged Puppy For A Kangaroo
Meet Roo, the 5-month-old puppy who hops everywhere she goes.
This young dog is causing quite the stir in Morpeth, Northumberland, due to its unique method of getting around.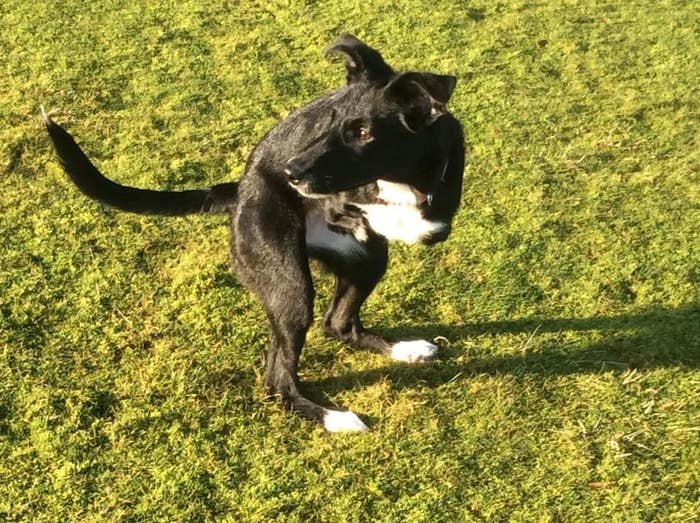 The puppy was rescued by Safe Rescue for Dogs when she was 16 weeks old, and despite her ordeal was full of energy and continually jumping around on her hind legs.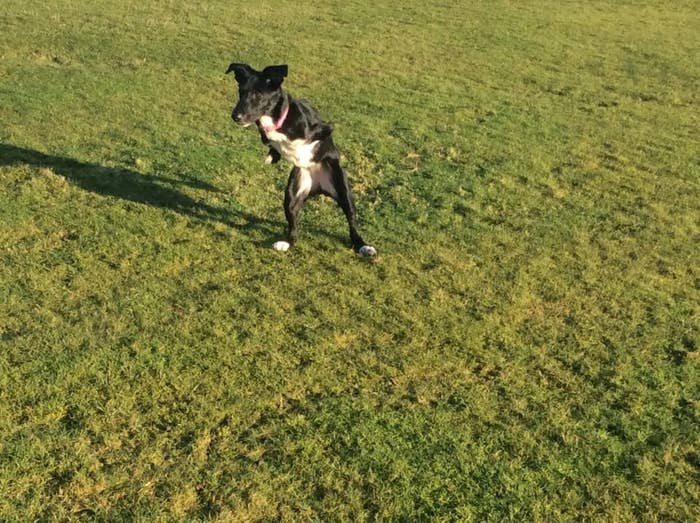 Nikki Dick, who adopted Roo last December, said:
Roo doesn't know any different to hopping on her two back legs but she still laps up all the fuss from people who always stop and do a double take when they see her because they think she is a kangaroo.

At first glance she really does look like a kangaroo and even stands up on her back legs and hops along too.

She's perfectly happy and pain free and vets are very happy with her progress.

We've fallen in love with her, how could you not? She's such a little star.
Nikki and her husband, Ian, who own six other rescue dogs, take Roo for weekly physiotherapy and hydrotherapy sessions to help ease the strain on her back due to her unique stance, Safe Rescue for Dogs revealed.