Lightning Strike Starts Fire At Channel Tunnel Entrance
Passengers suffered severe delays after a railway substation was set on fire.
Hundreds of Eurostar passengers suffered delays on Thursday evening after a lightning strike started a fire near the entrance to the Channel Tunnel. The strike caused overhead electrical power losses near Ashford, with three London-bound trains and one Paris-bound service affected. Of all the trains caught up in the delays, only one did not reach its destination – a London to Paris service was forced to turn back.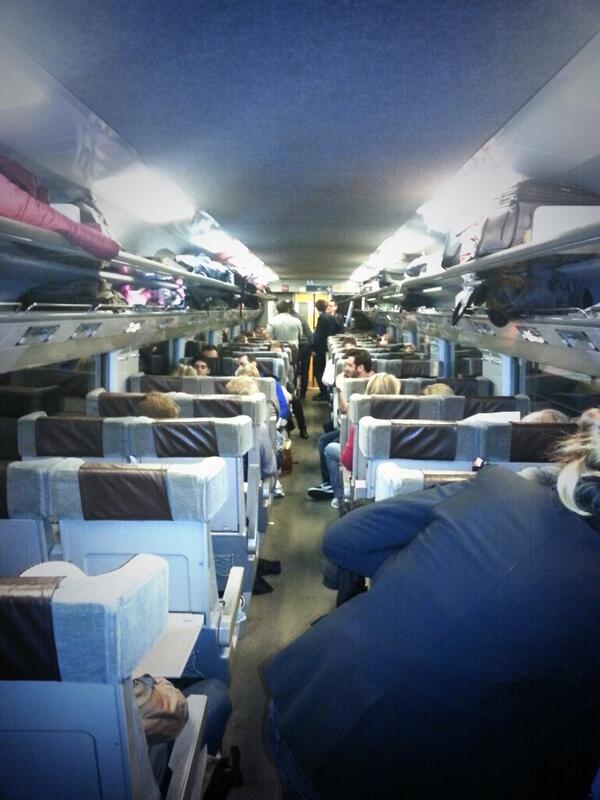 Southeastern trains between Ashford International and Ramsgate also suffered cancellations late on Thursday night.
Kent Fire and Rescue Service said firefighters had been called to a number of incidents in the Folkstone and Dover area.
"Crews have been fighting a fire in an electrical substation at the Dollands Moore Freight Depot in Folkestone. They were also in attendance to deal with a second incident in an isolation control building in Sandling Road Folkestone," a statement said on Thursday evening.
"A house in Eaton Road, Dover was struck by lightning and crews were called following reports of the roof and chimney stack smoking. Crews also assisted when properties in Eversley Road, Seabrook, were struck by lightning."
Eurostar said a normal service is expected to run on Friday.