Hey Australia, The Election Will Take Place On May 18
And here we go...
Prime minister Scott Morrison has announced the federal election will be held on May 18.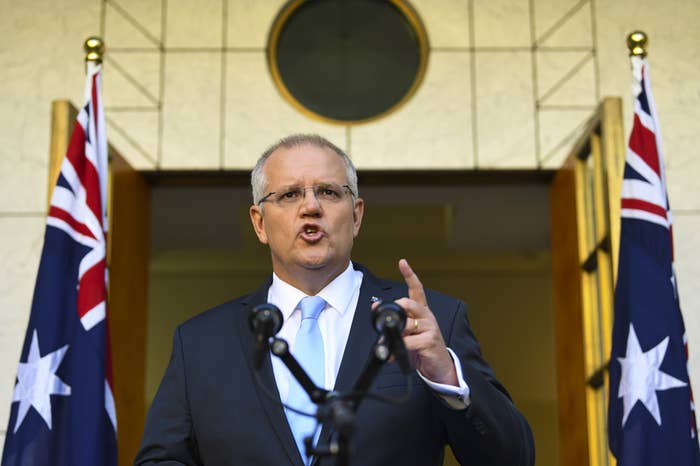 Morrison flew from Melbourne to Canberra on Wednesday night and met with the governor-general Sir Peter Cosgrove early this morning to ask for the 45th parliament to be dissolved.

His first election pitch to voters at a morning press conference focused heavily on the economy.
"We live in the best country in the world," he said. "But to secure your future, the road ahead depends on a strong economy. And that's why there is so much at stake at this election."

The prime minister argued that it is only a strong economy and not higher taxes, that can guarantee funding to hospitals, schools, roads, medicine and aged and disability care.
Morrison said the government would respond to Labor's key theme of "fairness" by "backing in those Australians who are looking to make a contribution, not take one".
"Under our policies, if you're having a go you'll get a go," he said. "And that involves an obligation on all of us to be able to bring what we have to the table. It doesn't matter what level of ability you have, what your means are, where you live in this country. It matters that we all bring our best."

Asked how voters could be sure what they were voting for, given Australia's revolving door of prime ministers, Morrison said party rule changes in the Liberal and Labor parties would prevent further leadership spills.
"It is a choice between me as prime minister and Bill Shorten as prime minister," he sad. "You vote for me, you'll get me. You vote for Bill Shorten and you'll get Bill Shorten."
Treasurer Josh Frydenberg delivered the government's Budget on April 2 in what was widely seen as an early pitch to voters with tax cuts and claims of economic prosperity dominating.

Morrison had brought the Budget forward from its usual May date to allow the election to be called.
Labor leader Bill Shorten started his campaign from a home in the seat of Deakin, Victoria, midday on Monday.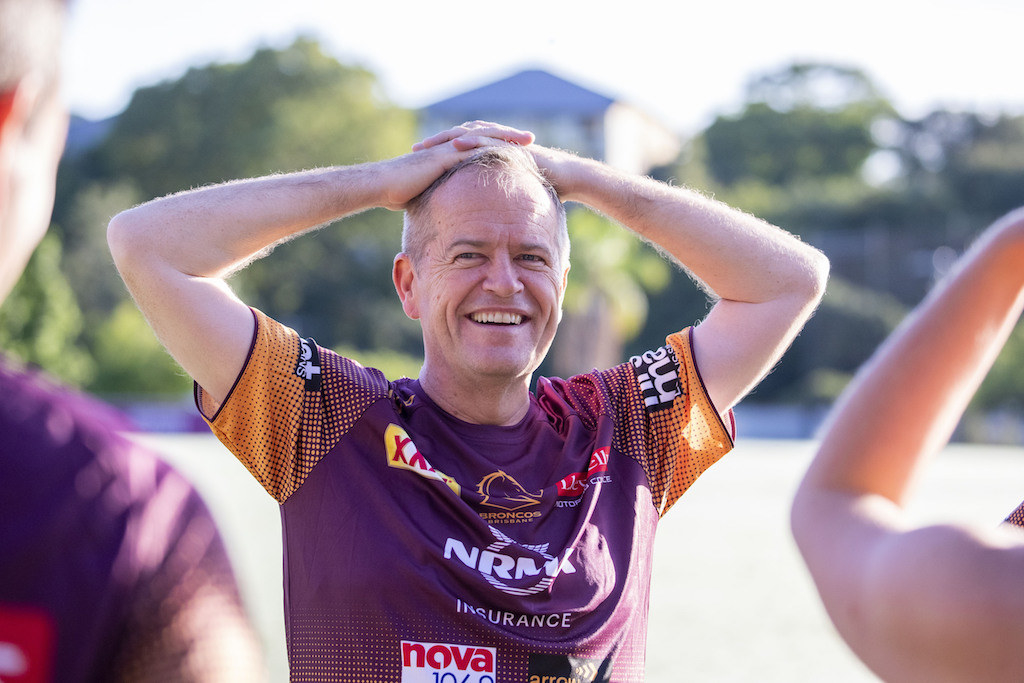 "Today, the case to vote Labor is we will deliver more jobs, better health and education," Shorten said.

"Take real action on climate change and renewable energy and help push energy prices down. We'll get on top of cost of living burdens and we'll get wages moving again in this country. We can manage the economy in the interests of working and middle class people. My team is united."
The 2019 election will see the House of Representatives and half the Senate elected into the 46th Parliament of Australia.

Former prime minister Malcolm Turnbull called a double dissolution election in July 2016 and after an eight-week campaign the Coalition was narrowly returned to power.

Turnbull later revealed he had planned on holding the next election on March 2, 2019, ahead of the NSW state election.

It had been expected issues within the federal Liberal Party may have impacted the state party's performance, as was the case in the Victorian election in Nov. 2018.
As it was, NSW premier Gladys Berejiklian returned the Coalition to power.

Morrison became Australia's 30th prime minister in August after a leadership spill within the federal Liberals saw Turnbull lose his job. He subsequently resigned from politics and his safe seat of Wentworth was won by independent Kerryn Phelps.
The Coalition has regularly trailed Labor in the polls throughout the 45th Parliament.
Nationals leader Michael McCormack kickstarted his party's campaign with this video.
And Greens leader Richard Di Natale declared the 2019 vote the "climate change election".