Just take a minute to feast your eyes on this masterpiece.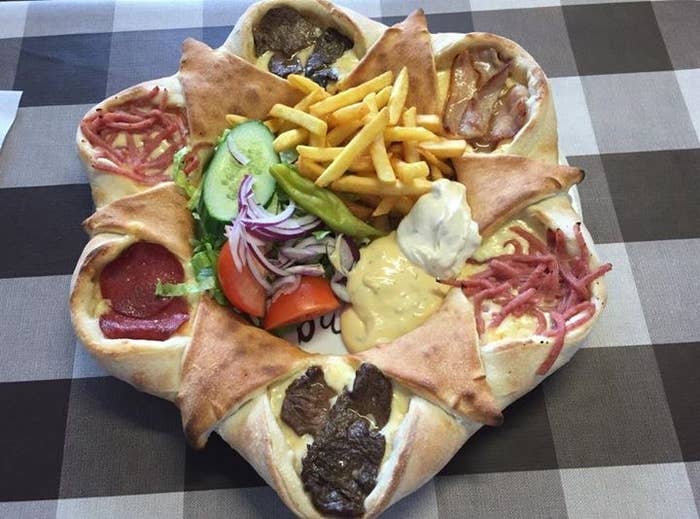 Perfection.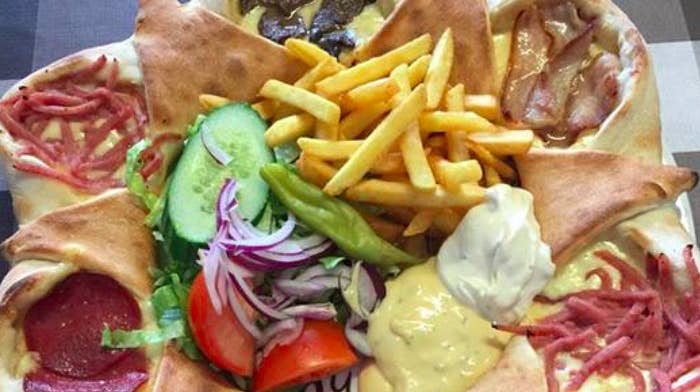 The pizza, known as the Vulkan, has been created by the Nya Gul & Bla pizzeria in Pitea, in northern Sweden.
The eatery shared a picture of the creation on Facebook last week and has so far received around five and a half thousand comments from people asking where they can find this culinary masterpiece.
The pizza includes such delicious ingredients as pepperoni, steak, bacon and most importantly chips (or fries for our American readers).
Chef Halmat Givara told BuzzFeed the pizza was created around two months ago but the restaurant only decided to make it public and share with customers in last few days.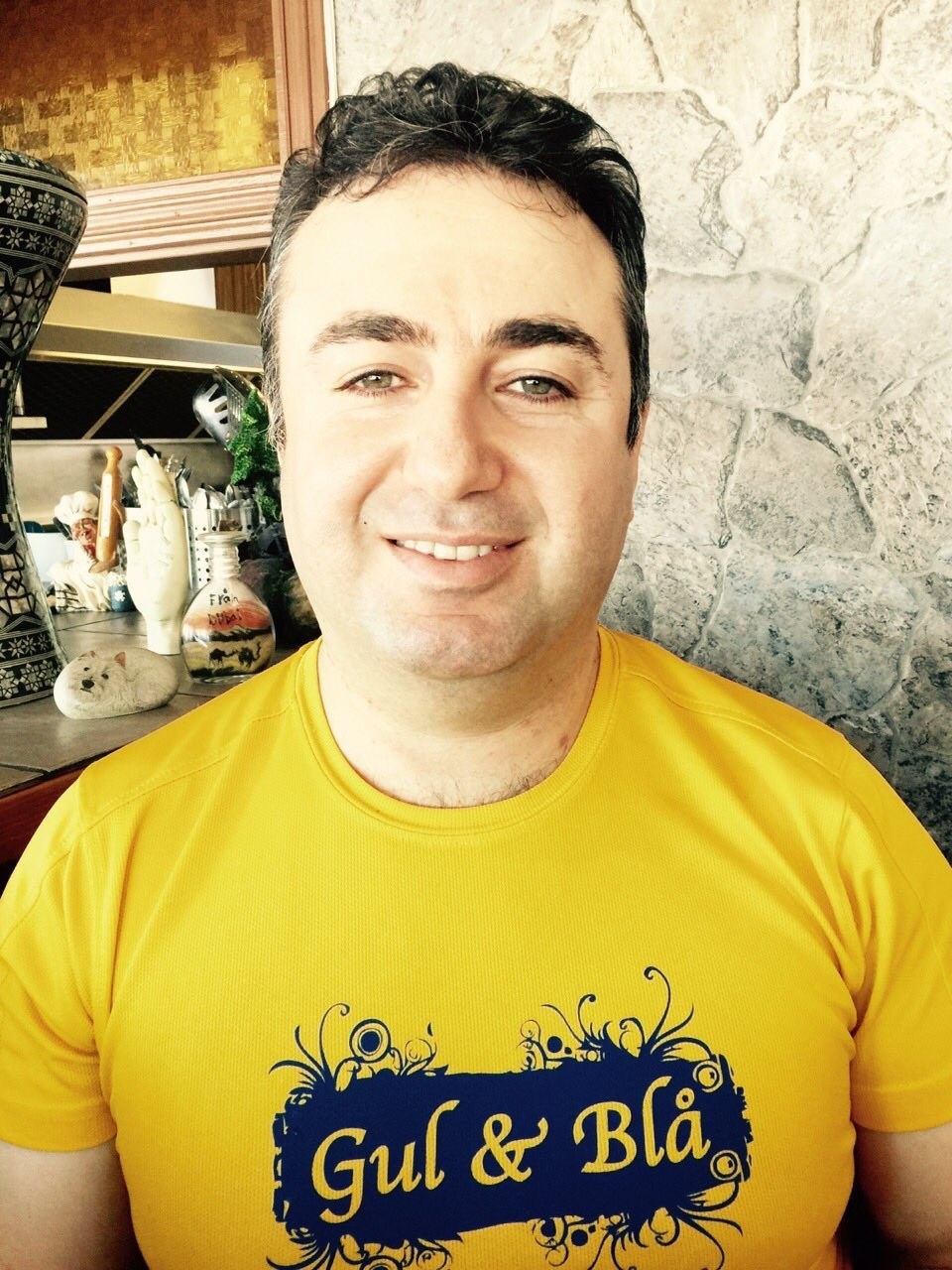 "We sat down and thought that the restaurant was in need of something new, something that would catch people's attention. And, of course, score the taste," he said.
The design reportedly came about as a way to help customers who wanted multiple toppings on their pizza.
After the pizzeria shared their creation on social media they've received messages from all over the world from people wanting to know how they can order a Vulkan.
Givara said anyone can now order the pizza, although he said they couldn't deliver abroad. You'll have to go visit Pitea to get one.
Which make take a while because Nya Gul & Bla pizzeria is located here: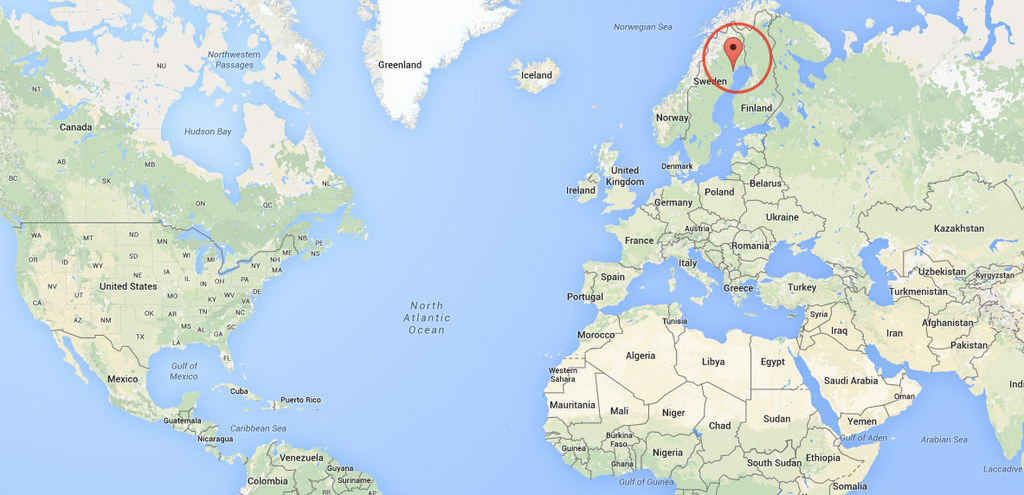 But when you get there, the Vulkan will only set you back 120 kronor (£9, $15), The Local reported.
So go on, what are you waiting for?