Ross Morgan is a big Ipswich supporter. Here he is, meeting defender Tommy Smith.
On Saturday, Ipswich drew 1–1 with Norwich in their Championship play-off first leg at Portman Road.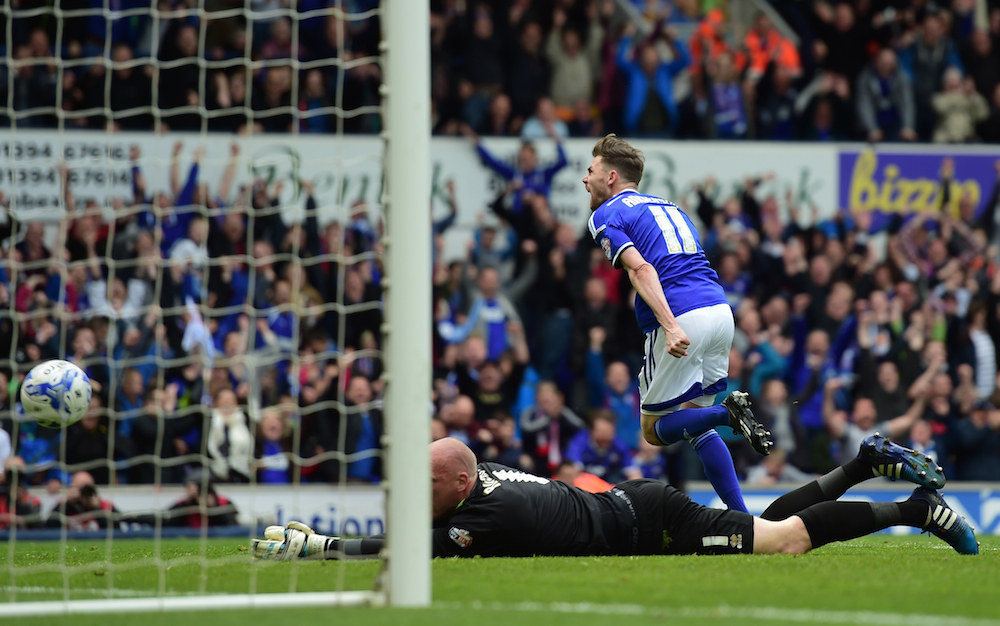 Watching the game at home, Morgan got rather excited by Anderson's goal and accidentally punched a hole in his ceiling.
But he still sent the pictures to Anderson and was rather surprised when the player responded, offering to pay to fix it.
The pair then proceeded to have a conversation on Twitter about Anderson's kind offer.
Ipswich will take on Norwich in the second leg of their play-off semi-final on Saturday.