Last week, Helen McCrory died of cancer at 52, and since then, her fellow actors and fans have been celebrating her life and work.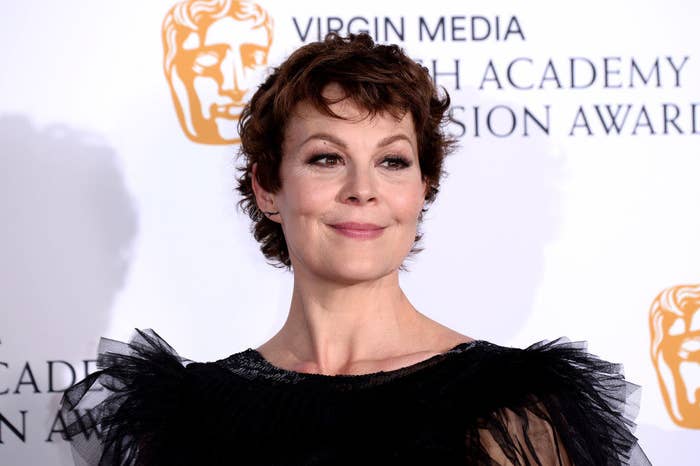 While a lot of people knew her as Narcissa Malfoy in the Harry Potter films, her work as Polly Gray on Peaky Blinders was nothing short of award-worthy.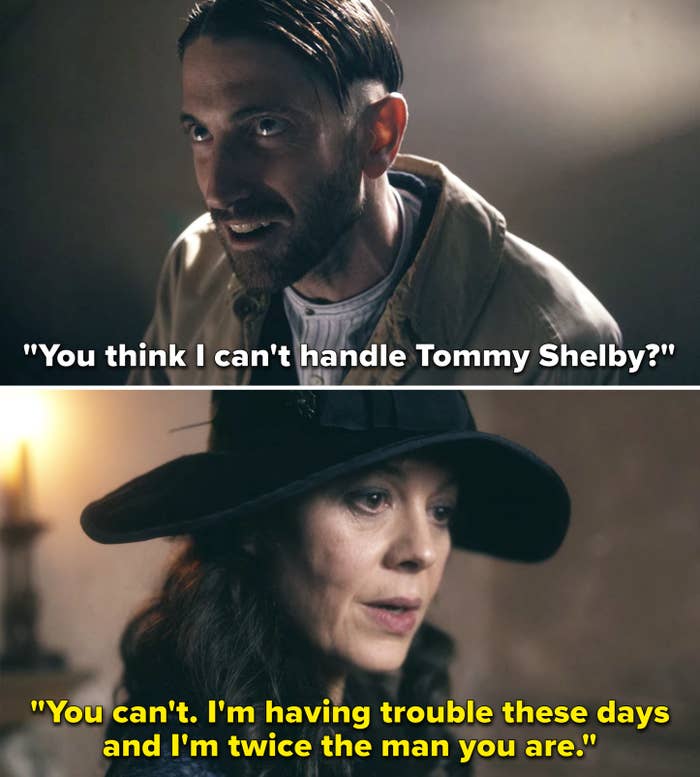 Helen's death came while filming was underway for the final season of Peaky Blinders, and the cast and crew — both on and off set — have been honoring her time as the formidable Polly Gray. Here are some of their beautiful tributes:
1.
First, the show gave this statement, which details Helen's incredible impact on Peaky Blinders and how "privileged" everyone was to have worked with her.
2.
The crew shared this lovely tribute as they prepared to film a scene for the final season on April 19, three days after Helen's death.
Here's a closer look at the clapboard they used, which includes a beautiful drawing of Helen and some of Polly's favorite things: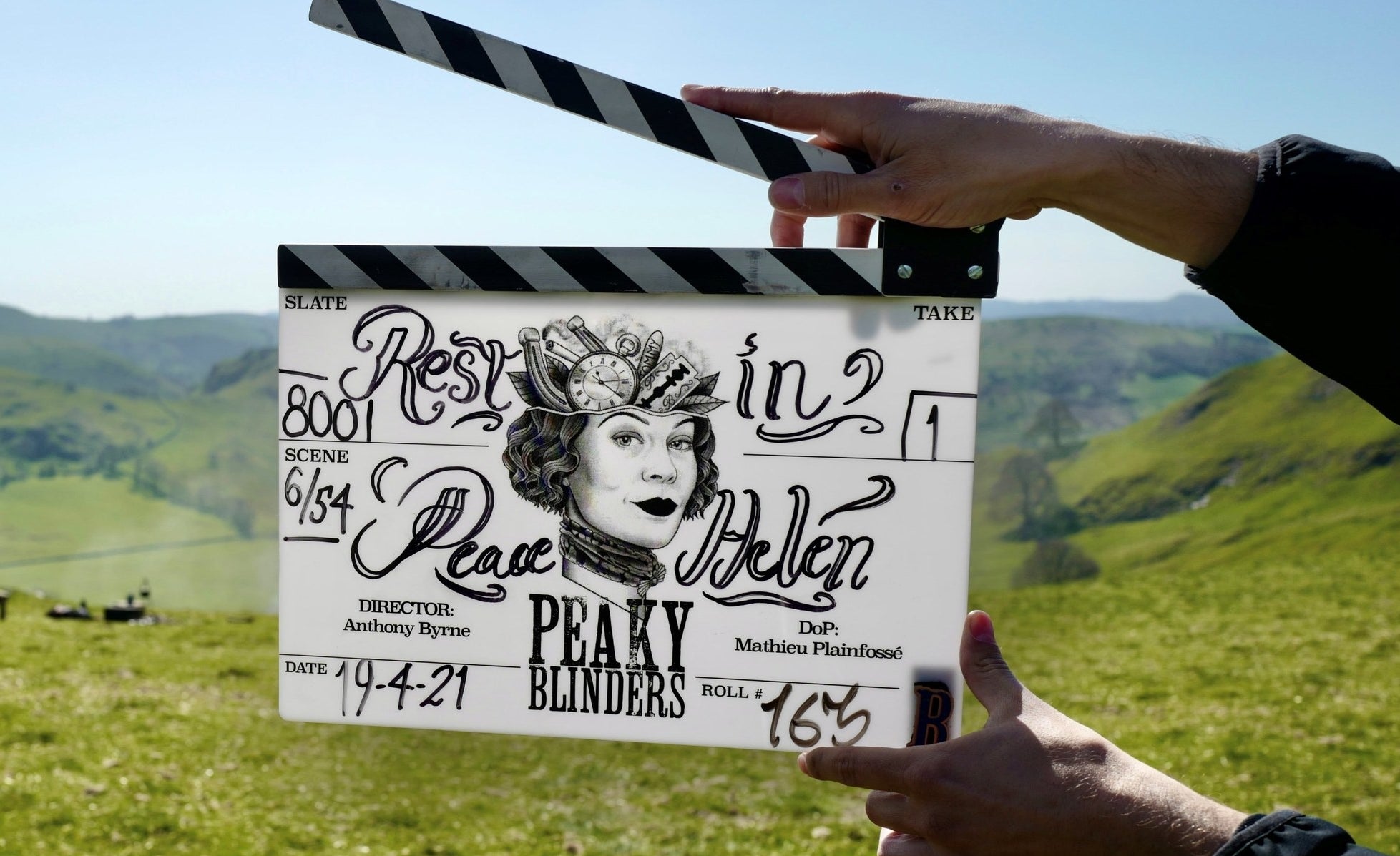 3.
Director Anthony Byrne also shared this photo of Helen and said "many glasses were raised to Helen in Manchester on Friday night," which is where the show films.
4.
In a statement, Cillian Murphy said, "I am broken-hearted to lose such a dear friend. Helen was a beautiful, caring, funny, compassionate human being. She was also a gifted actor – fearless and magnificent."
5.
Paul Anderson, who stars as Arthur Shelby, posted this selfie with Helen and Cillian, and dedicated it "To my Aunt Polly."
6.
Finn Cole, who plays Michael Gray, shared this photo and ended his tribute with "Thank you mum. Rest easy."
Finn also posted a series of videos on his Instagram story calling Helen the "life and soul" of Peaky Blinders, and he thanked her for "pulling a performance out of me I didn't even think I was capable of."
7.
Sophie Rundle, who plays Ada Shelby, penned this heartfelt Instagram post to "Our Pol" and said that she was "so fucking cool."
8.
Joe Cole, who stars as John Shelby, wrote, "They don't make many like this one, let me tell you."
9.
Harry Kirton, who plays Finn Shelby, posted on his Instagram story about how kind Helen always was.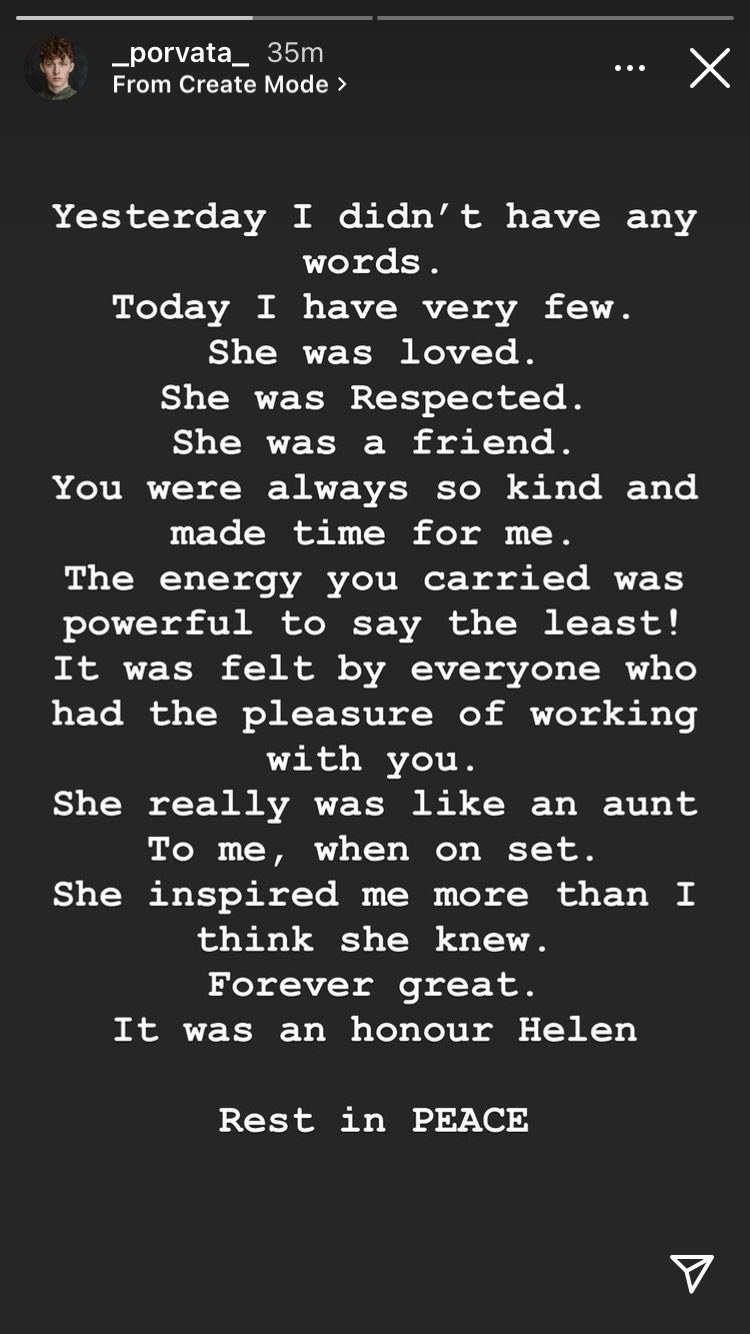 10.
Annabelle Wallis, who plays Grace Shelby, wrote this touching tribute, saying, "I learnt so much watching you work, watching you light up the room with your intelligence and wit."
11.
Sam Claflin shared this photo from when he appeared as Sir Oswald Mosley on Peaky, and he wrote, "Any time I was ever fortunate enough to see your face across a crowded room, I felt ok."
12.
Kate Phillips, who plays Linda Shelby, took to Instagram to share this iconic photo of Helen as Polly with a simple caption.
13.
And finally, Sam Neill, who played Chief Inspector Campbell, posted this adorable photo of Helen as she "waved goodbye" on his final day on set.