Motorists in west London faced delays to their commute on Monday morning due to a broken down train.
That's right, a train (well carriage) broke down on the side of the A40 at Hanger Lane.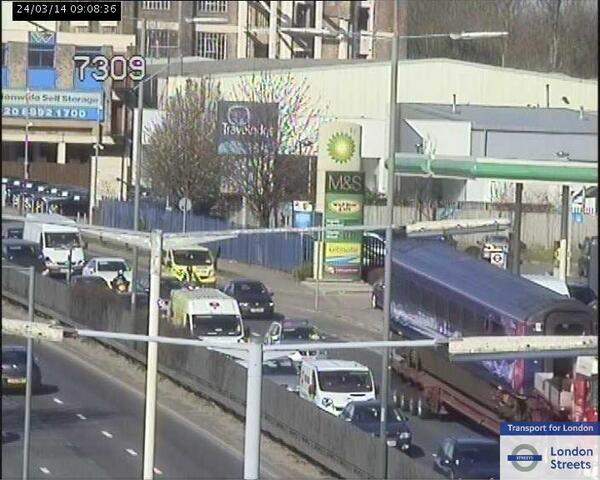 Not any old carriage though, a First Great Western carriage.
"We apologise for the delay to your service."