A huge fire broke out on Eastbourne Pier this afternoon. The pier was evacuated as crews from East Sussex Fire and Rescue Service tried to tackle the blaze. Around 60 firefighters were sent to the scene on Wednesday, with Sussex Police and the Coastguard also in attendance.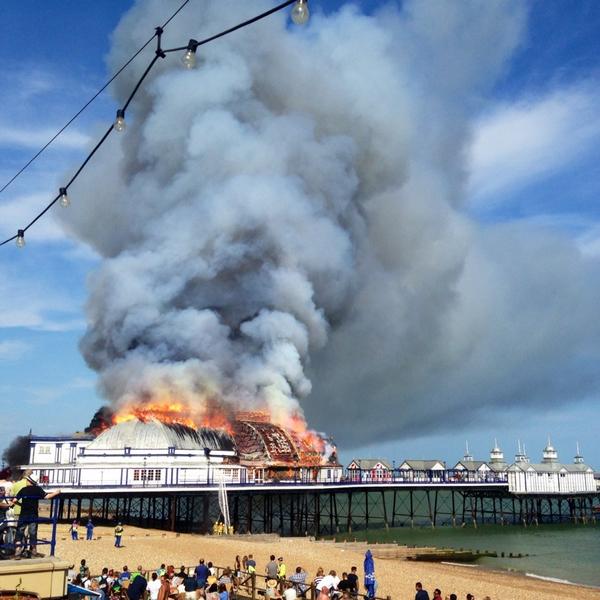 The fire service said crews had been alerted to the blaze at just after 3pm.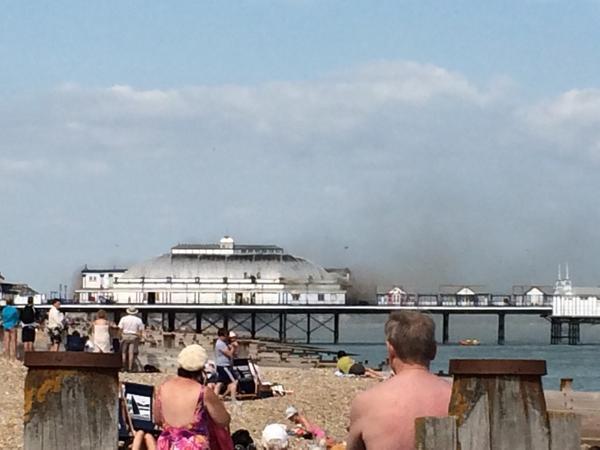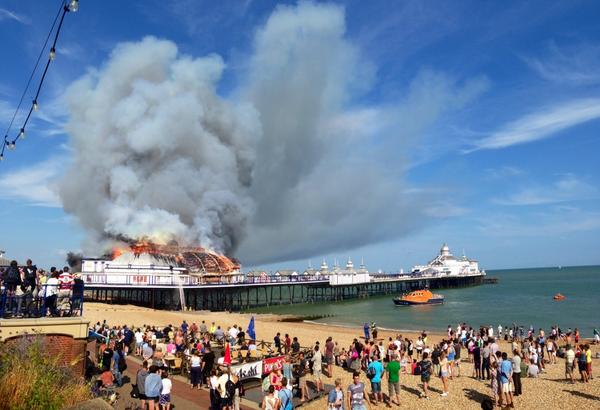 However images from the scene showed a massive blaze at the pier.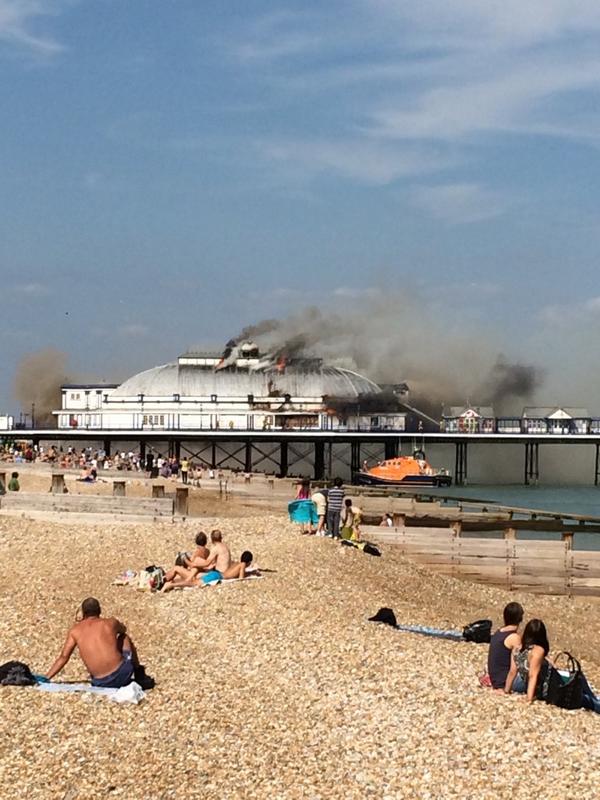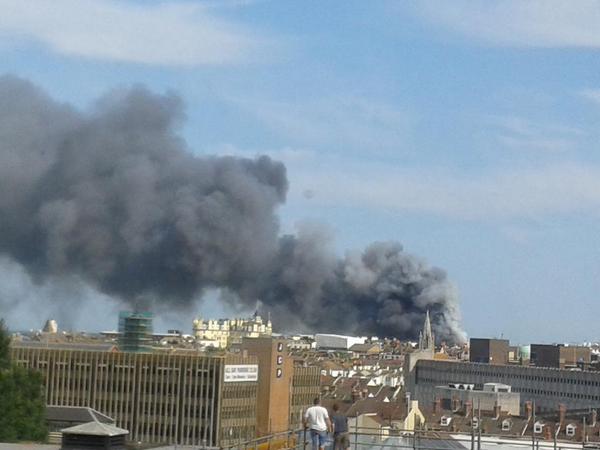 The fire service said: "Due to the nature of the building involved, a number of crews have been sent to the scene, including those from Eastbourne, Uckfield, Pevensey and Hailsham."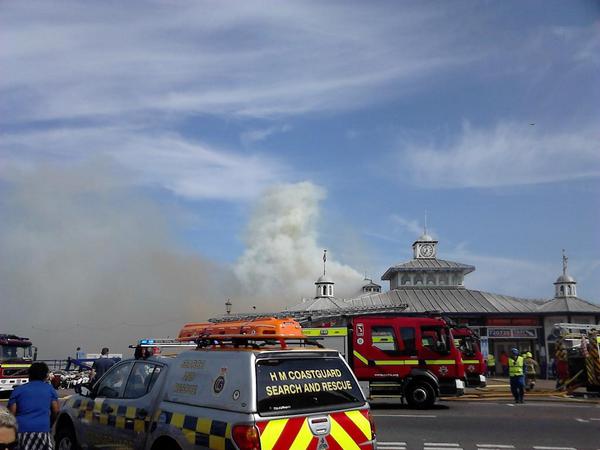 It looks as if the two-storey building on the pier has been completed destroyed by the fire.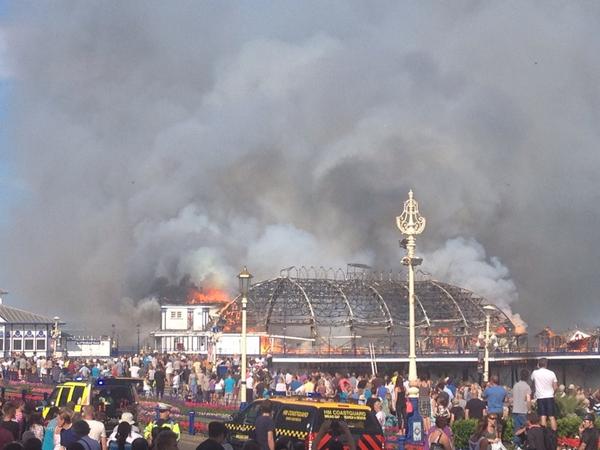 There are apparently no reports of any injuries as a result of the blaze. Eastbourne Borough Council said in a statement on Twitter: "Our first concern is for the safety of all those who work on the pier and those who were visiting the pier today."
Carolyn Heaps, Lead Cabinet Member for Tourism and Leisure, added: "It is tragic to see this much loved Victorian landmark on fire."