In April last year, British poet/rapper Scroobius Pip promised to buy all his Twitter fans a drink if he ever reached 100,000 followers.
Unfortunately for him, that actually happened earlier this month.
But, staying true to his word, he announced on his Facebook page that he would arrange an evening and buy a drink for anyone who turned up:
"This tweet was in April 2013.
Well look what's gone and happened…
Thanks for all the love!
I'm out of the country right now but, when I'm back I will stay true to my word and arrange a night where I will go to a specific pub (probably London) and buy one drink for however many of you turn up.
In fact, if you own or work in a pub that might be a good location for this then hit me up.
Feel free to give me a nice guy discount…"
And last night Scroobius Pip revealed the event would be taking place at a bar in Hoxton, east London.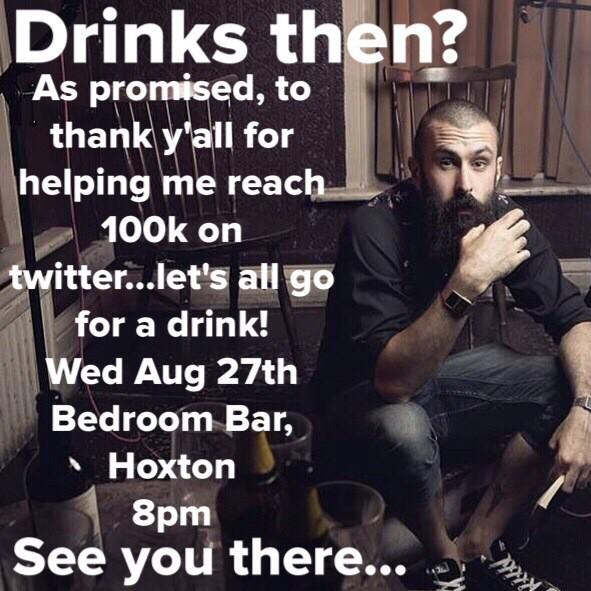 Unsurprisingly, quite a lot of people turned up to claim their free drink and meet the rapper.
Yes, he does appear to have the same rather striking pose in all the pictures.