The BBC made a rather unfortunate gaffe at the weekend when announcing the line-up for the rugby union autumn international between Wales and Australia. But unfortunately the BBC misprinted his name on its website...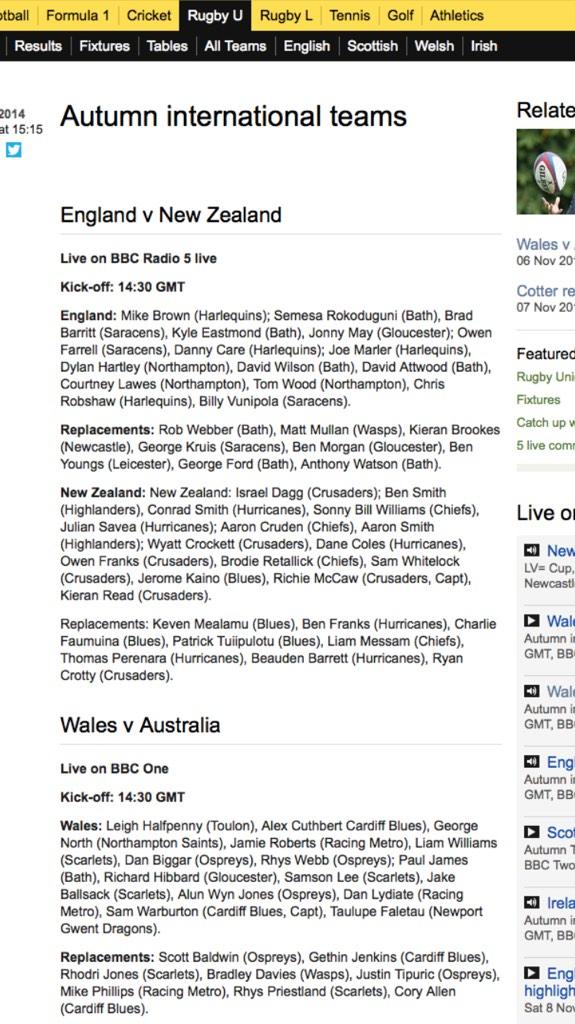 In case you missed it: Ball was, unsurprisingly, a bit miffed at the mistake.
And the BBC has said sorry for the mistake. To make matters worse, Wales went on to lose the game 28–33.