Australian Politicians Are Now Trying To Explain Memes. Please Can We Just Have The Election Already
If the endless slog of an election campaign wasn't hard enough, politicians now have to compete with a new royal baby and impossible sporting comebacks for our attention.
What you need to know:
- Labor will release its costings on Friday, as the campaign nears its final week
- Almost 1.5 million people have already voted
- Peter Dutton made a rare appearance on the campaign trail as border protection became a talking point for the first time this campaign
- Clive Palmer's United Australia Party has said it is "undecided" on vaccinations
- Bill Shorten and Scott Morrison clashed over climate change, tax and the economy in last night's leaders debate
Well hello there! I suppose you've come here for some election campaign coverage have you?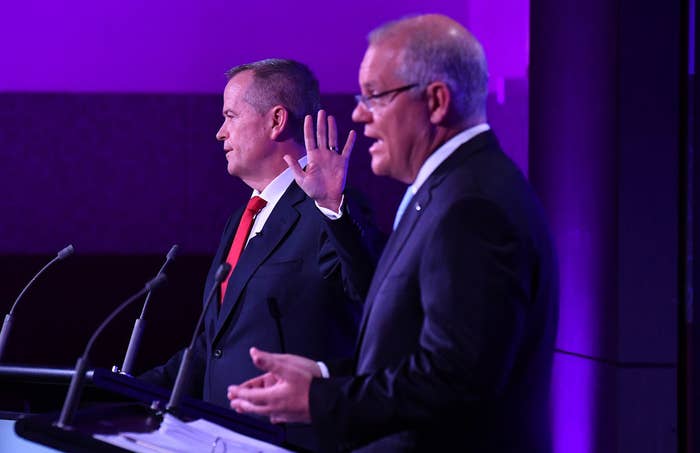 You want me to tell you what's going on with just over a week until election day do you?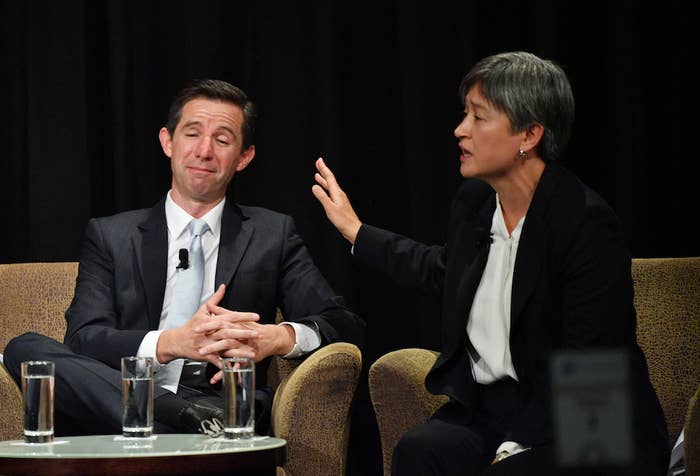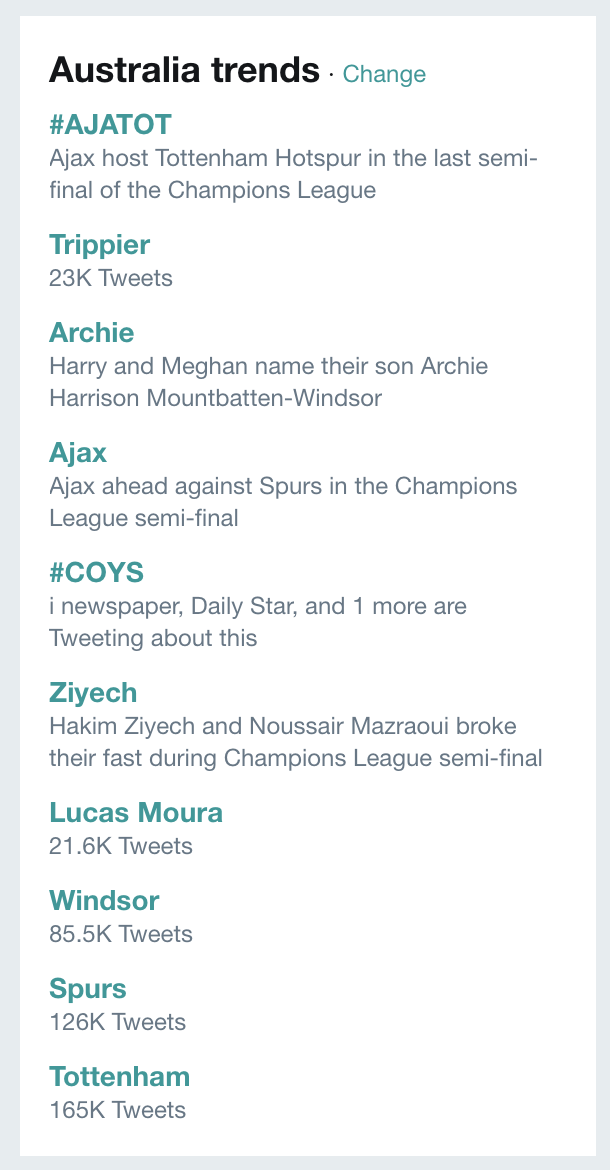 OK, fiiiiiiiiine, I'll do it. Grab yourself a drink and let's jump right into it.
First up, almost 1.5 million people have now voted. Around 240,000 voted just yesterday. They all voted before waiting to see what happened in the third leaders' debate last night. Which, to be honest, is fair enough.
Neither prime minister Scott Morrison or Labor leader Bill Shorten landed any knockout blows during the debate, with the pair clashing over the usual topics of climate change, tax plans, health spending and childcare.
During answers over national security, Morrison asked Shorten who would be in charge of the Department of Home Affairs under his government, to which the Labor leader responded by asking where environment minister Melissa Price was. Price has been almost invisible during the campaign so far.
And then we had an exchange about retiring cabinet members and the ability to "take a joke".
At one point Morrison used all the tenses available in the English language to declare: "I said we brought the Budget back to surplus next year."
And Shorten tried to explain an Obama meme.
It was all a bit exhausting and the evening news bulletins already had their headline from Shorten's emotional press conference about his mother earlier in the day.
Meanwhile, a spokesperson for Clive Palmer's United Australia Party has said the party was undecided on immunisation, the Sydney Morning Herald reported.
"The United Australia Party hasn't finalised a position on this at this stage," spokesman Andrew Crook told the newspaper.
Crook was responding to questions over a report that UAP candidate Alexander Stewart had questioned vaccination advice.
"What I am saying is that we need to ask questions. Mere effectiveness is not good enough in the public arena ... we need to consider the side effects," Alexander said.
"If you want me to remove the weeds from my garden, one option is to use a nuclear weapon. Yeah it would remove the weeds from the garden, but it would have a lot of consequences."
Alexander, who calls himself a "vaccination questioner", claimed he cured his children's whooping cough and measles "in a day or two using large doses of vitamin C", the SMH reported.
Palmer was also making headlines for having a go at Shorten's franking credits policy, asking: "Why is he such a bastard to these people?"
The Liberal party is still facing questions over candidate Gurpal Singh, who linked same-sex marriage and pedophilia. Singh remains the party's candidate in Scullin.
The Guardian was intrigued by Morrison's claim on Tuesday that the government had already passed legislation dealing with the threat of mass extinction warned by a new UN report, so asked what he was referring to. Answer: silence.
But there was time for a spot of bingo.
Shorten spoke to Triple M this morning and joked he wondered if former Liberal prime minister Malcolm Turnbull had placed the $1 million bet on Labor winning next week's election.
Malcolm by the way is out there tweeting today about action on climate change. No wrecking, no sniping etc etc.
Morrison rejected any suggestion of a deal with Palmer to make any tax cuts for larger businesses.
And have a look who finally turned up.
Home affairs minister Peter Dutton, who is fighting to hold onto his seat in Dickson, fronted the media in Townsville today to talk about the dangers of a Labor government.
"If they [Labor] are elected into government and they bring people en masse from Nauru and Manus, I promise you the boats will restart," the AAP quoted Dutton as saying.
Dutton said the Coalition's policy would not change if re-elected and again warned of New Zealand being used as a "back-door" for those trying to get into Australia if a relocation deal for asylum-seekers is struck .
Labor senator Kristina Keneally accused Dutton of staging a scare campaign.
"Peter Dutton, being let out of the cave, out there in Townsville, trying to scare people, one has to ask: Is Mr Dutton, indeed, auditioning for some job in the future? Perhaps Peter Dutton is showing us his audition tapes for the role of leader of the party after the election," The Guardian quoted her as saying.
The Liberal party is staging its official campaign launch this weekend. Morrison has already said it will be a smaller affair than Labor's. Shorten meanwhile will be on Insiders as the campaign enters its final days.
Enjoy your evening everyone and make sure you check back in tomorrow for all the weird and wonderful goings-on in Election 2019!