If you happen to be moseying round Southbank this weekend then you're going to be in for a treat – Bacardi are promoting their new rum flavours by installing a giant cocktail-dispensing Billboard!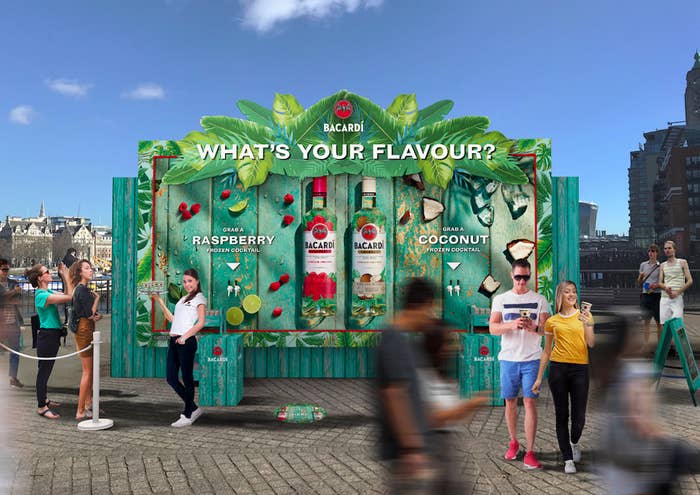 The billboard will be unveiled this Saturday, where lucky passersby can be poured one of two delicious slushie cocktails – Coconut or Raspberry – in a head-to-head battle of the flavours.
The billboard will be at the Observation Point on the Southbank, and is running this Saturday and Sunday between 12-7pm each day. It won't be hard to miss – just look for a giant "What's Your Flavour?" sign and pledge your allegiance to either Raspberry or Coconut!
So what are you waiting for? Go for a lovely Southbank stroll this weekend and pick up a free cocktail while you're at it!