Meet Toudi, a teeny pooch hailing from Wrocław, Poland.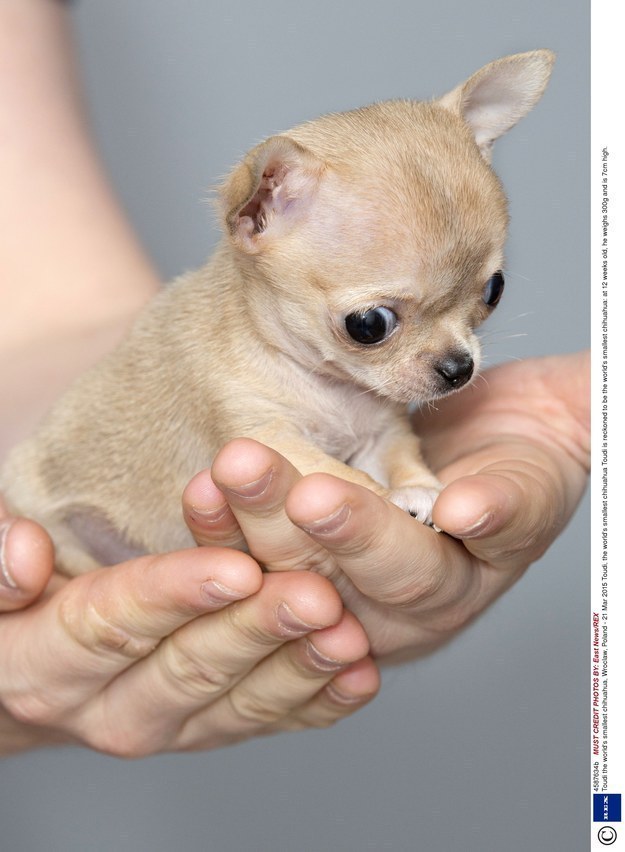 He is believed to be the world's smallest Chihuahua: at 12 weeks old, he weighs 300g and is just 7cm high.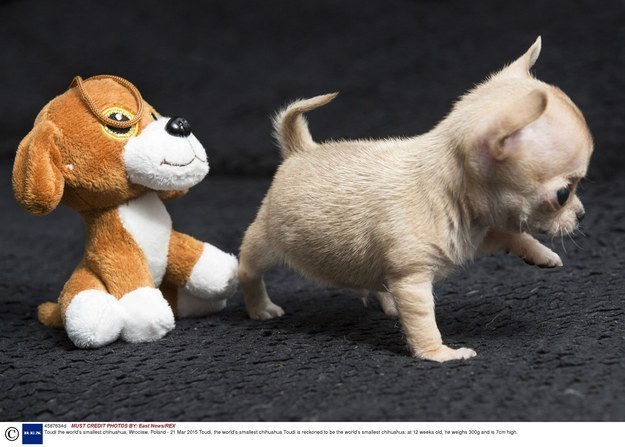 That's smaller than a can of Coke.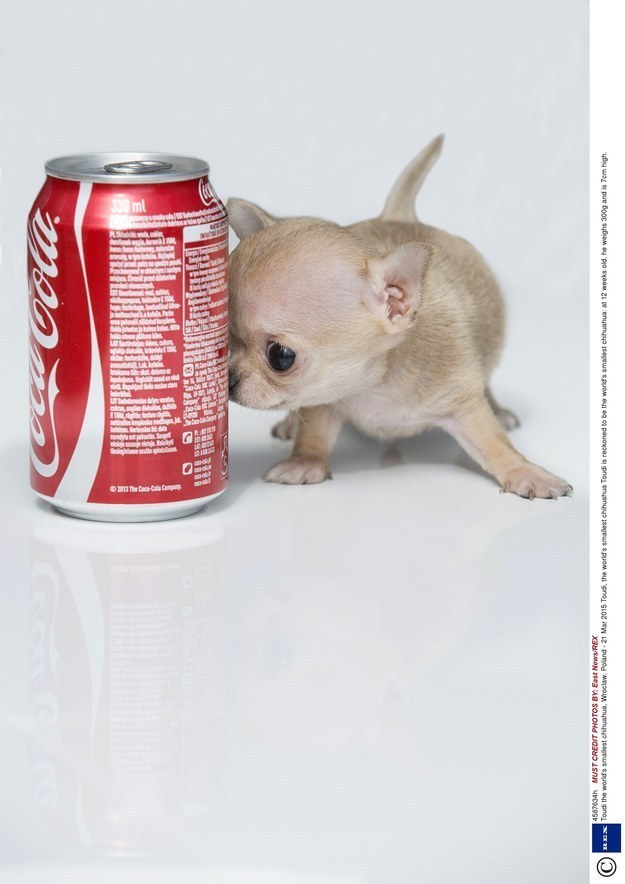 Toudi is significantly smaller than his sister and is said to eat only a very small amount of food everyday.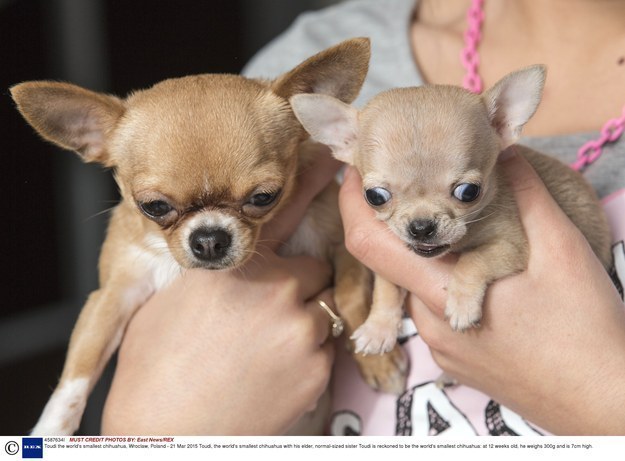 But what he doesn't have in size, he totally makes up for in cuteness.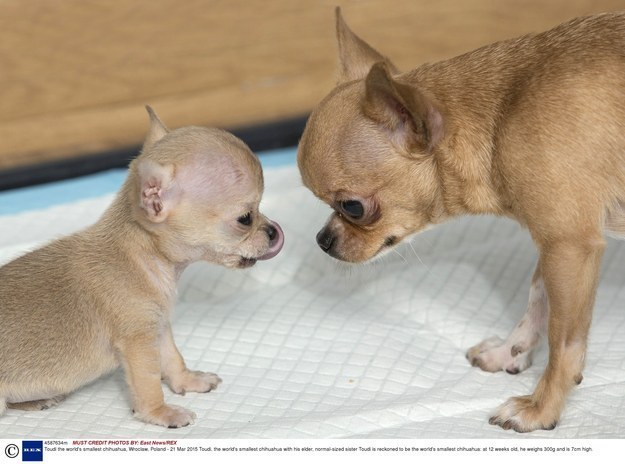 JUST LOOK AT HIM.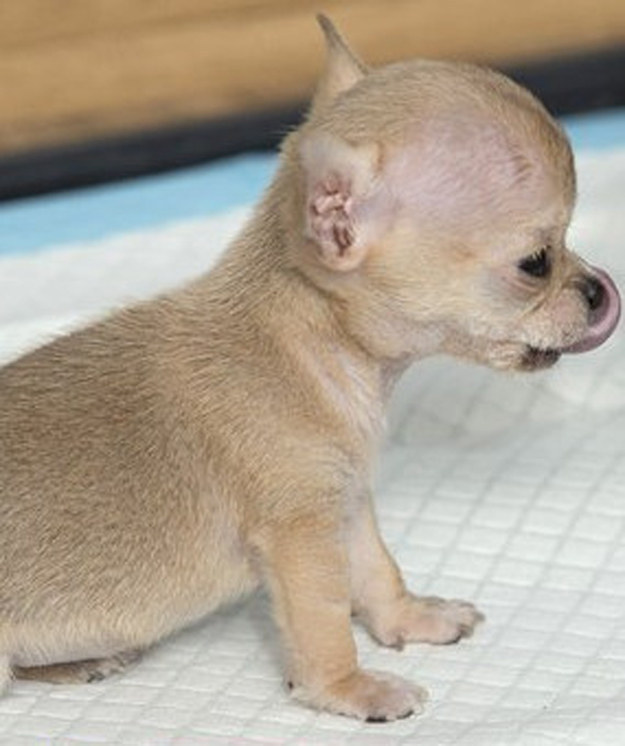 SO tiny.