We caught up with Serena Williams before her Serena Williams Signature Statement Collection NYFW show, and asked what her advice is for young girls who want to do it all. Naturally, she had some brilliant advice.
Serena's friends were in full support and sitting front row, while her ~alleged~ boo, Drake, even made the infamous Anna Wintour SMILE!
Drake found Serena backstage after the show and gave us this absolutely ADORABLE moment.
Just a week after playing in the U.S. Open, Serena put together a flawless show with intricate details stemming from the director-like seats..
...to the models' immaculate nails rocking this sparkly, black metallic polish.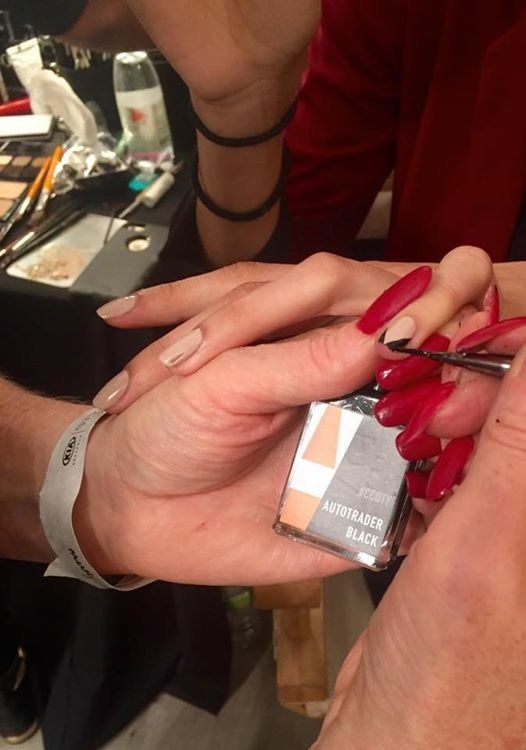 And the HSN line featured tons of leather and fringe-inspired pieces just in time for fall.
Once again, Serena Williams herself is living proof that with the right attitude, you CAN have it all.