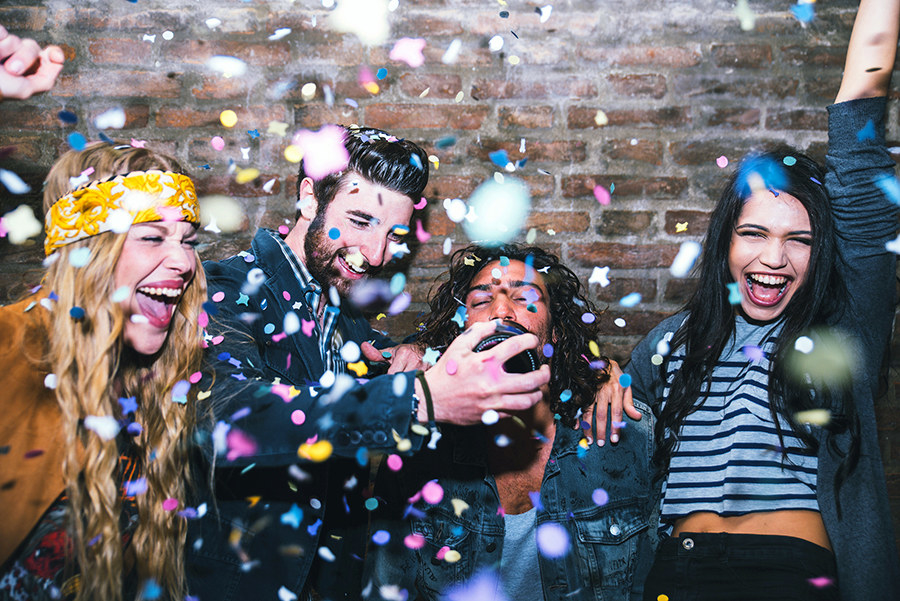 People tell you that you're loud.

You move your hands around a lot when you talk.

You don't mind just shooting the breeze.

You could talk about literally anything.

You're always ready to share your opinion.

You always say what you think.

You feel weird when it's quiet.

You don't like to spend much time at home.

You don't like being alone.

You feel most alive when you're with other people.

You are very okay with being the center of attention.

You often act before thinking.

You're a natural-born leader.

You like to take chances.

You're the friend who rounds everyone up to go out.

You love to meet new people.

You find it easy to make new friends.

You have a lot of friends from different places.

You're always talking with a bunch of people at the same time on text, Messenger, Instagram...

You like to work in groups.

You consider yourself an intense person.

You hate doing the same thing every day.

You easily adapt to new situations.

You think it would be cool to be famous.
Looks like there are no comments yet.
Be the first to comment!