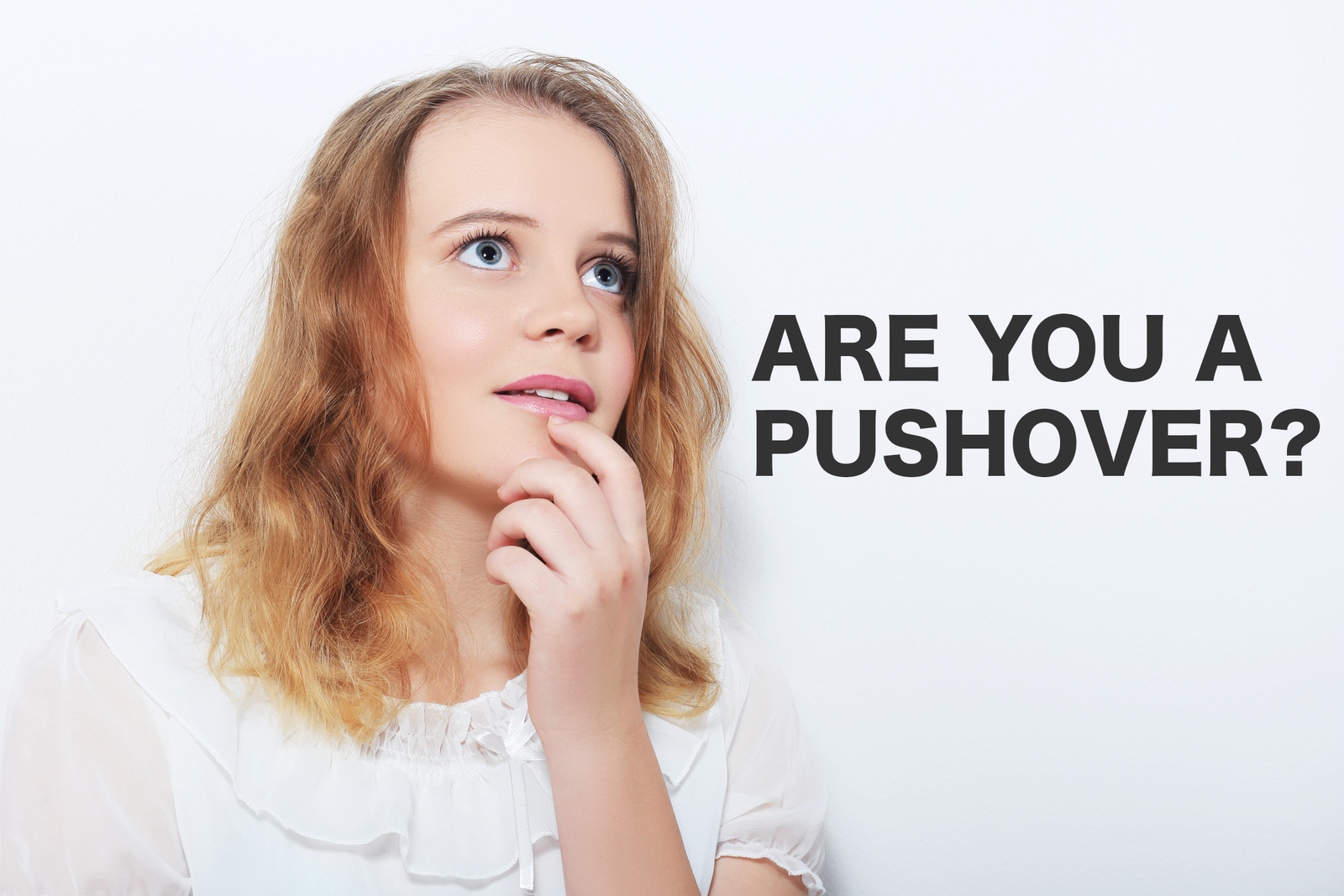 Said "yes" when you really wanted to say "no"?

Taken your outrage home with you?

Lent money to someone, even though you knew you couldn't afford to?

Gotten too little change back, realized the mistake, and just let it go?

Agreed to do a favor for someone, knowing full well that it would mess up your plans?

Ordered a dish at a restaurant, received the wrong order, and eaten it anyways?

Seen someone cut in line right in front of you, and not said anything?

Been knocked over or run into and then apologized?

Been really upset with someone and just not said anything to them about it?

Received terrible service somewhere and not complained?

Been treated unfairly and not done anything about it?

Been late to something, but then run into a talkative friend and let them just chat at you without excusing yourself?

Taken the blame for someone else's screw-up?

Forgiven someone who hadn't even said sorry to you?

Fallen for an ex's bullshit?

Felt sorry for someone who really didn't deserve it?

Given in to some sort of emotional blackmail?

Been a pushover KNOWING that you were being a pushover?

Been a pushover and ENJOYING the fact that you were being a pushover?

Stayed with someone out of pity?

Bought something that was COMPLETELY USELESS just because the salesperson wouldn't give up?

Been the victim of rudeness and said nothing at all?

Trusted somebody and gotten screwed?

Trusted that same person again and GOTTEN SCREWED AGAIN?

Let somebody just keep the change they owed you, without even saying anything?

Said sorry for something that wasn't even your fault?

Known that you deserved to be upset with someone but couldn't bring yourself to actually be upset with them?

Had someone promise you something and not deliver, and then not asked them about it?

Promised yourself that you wouldn't be duped again, and then gotten duped again regardless?

Swear you wouldn't let yourself be pushed around anymore, and then let yourself get pushed around regardless?