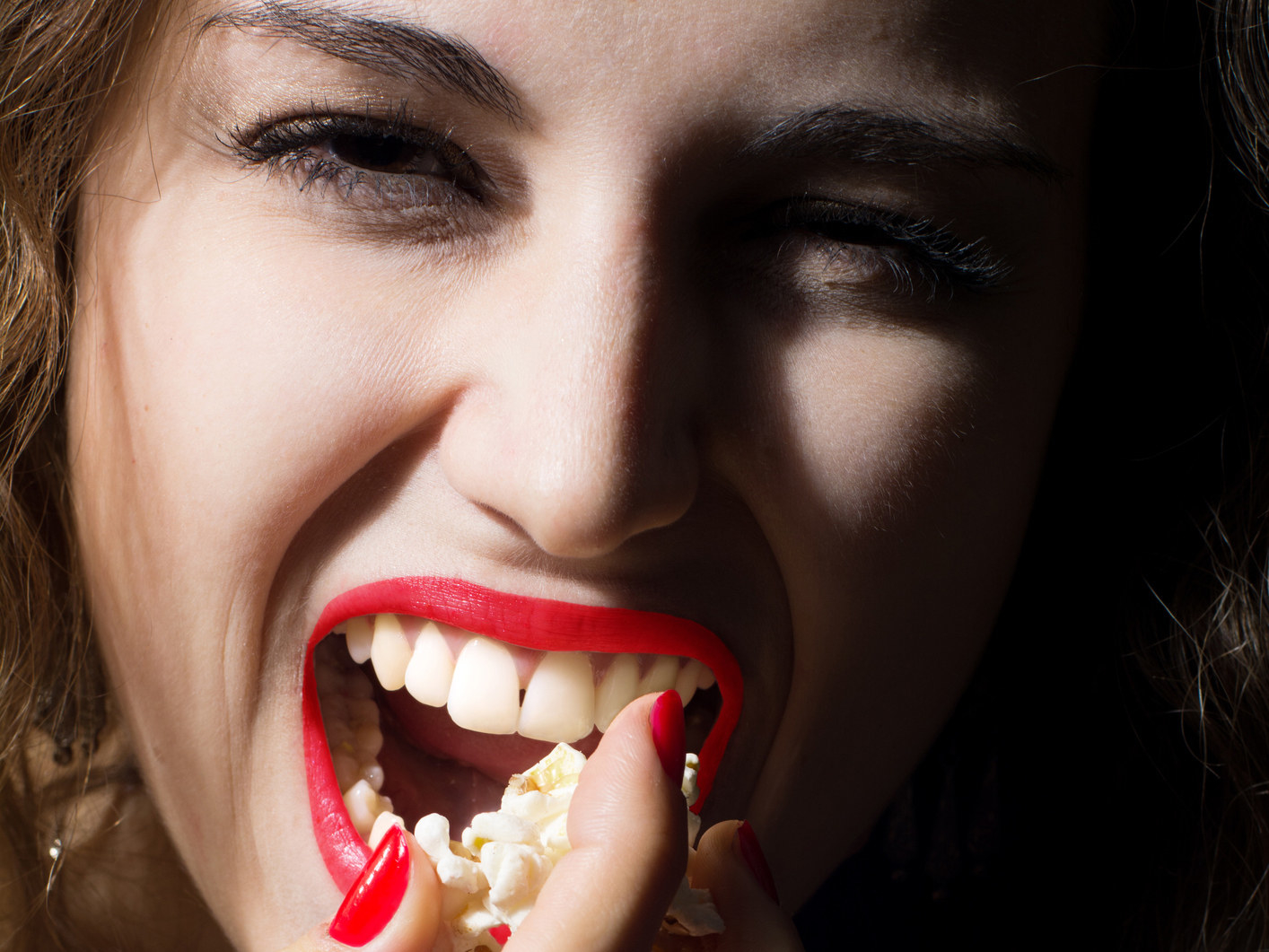 Eaten a supermarket lasagna that "serves" "two" "people" all by yourself.

Become known for eating what's left on your friends' plates.

Ever felt sad when your friend who usually just eats a little leaves nothing for you.

Eaten an entire pizza yourself.

Chosen the "all you can eat" option because it looked more economical.

Gone to an all-you-can-eat buffet with the intention of ruining them.

Eaten at least two Burger King or McDonald's burgers in a single sitting.

Eaten your french fries right at the counter while waiting for the rest of your order to arrive.

Ever had dinner twice in one day.

Ever felt sad when you lost your appetite because you wanted to eat more.

Eaten an entire can of Pringles by yourself.

Eaten an entire king-sized candy bar in one go.

Eaten an entire tub of ice cream by yourself.

Ever thought about dinner during lunch.

Eaten a restaurant dish for two people by yourself.

Been recognized by the waiters/cashiers at a restaurant you live near.

Ever eaten straight from the pan.

NEVER left food on your plate.

Ever wanted to eat lunch before noon.

Ever gone to a party ONLY to eat.

Gotten pissed when you found out that the party was only going to have "little things to nibble on."

Spent 80% of your time at a party next to the food table.

Felt hungry even after eating a lot.

Been too lazy to cook your ramen and just eaten it raw.

Literally drank an entire can of sweetened condensed milk.

Gotten pissed when you arrived at a barbecue two hours after it started and there still wasn't any food ready.

Stayed glued to the side of the grill in order to have privileged access to the food.

Not waited for something to cool off before eating it.

Been offended when a friend suggested sharing an order with you that was only meant for one person.

Been unable concentrate on the conversation at a restaurant because you kept looking to see if the waiters were bringing your food.

Not allowed the waiter to take your plate because you had a little piece left that you were obviously still going to eat.

Been utterly horrified when someone said they were "too busy" for lunch and skipped it that day.

Felt sad because you offered to share your food out of politeness and they accepted.

Thought about taking a picture of your food, but gave up so you could just start eating.

Kissed your food, literally.