It's not often that a sitcom can kill off a character and still have it serve as a punchline, but if any show managed to pull it off, it was Seinfeld.
In the show's seventh season, George Costanza's fiancé, Susan, died in a tragic envelope-licking incident.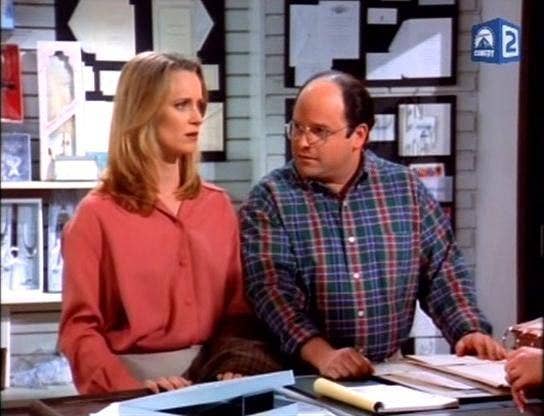 Though there have long been rumors the character was killed off because the cast didn't like the actress who played Susan, actor Jason Alexander explained on The Howard Stern Show what really happened.
He explained that although he found actress Heidi Swedberg to be "a terrific girl," he said she was "fucking impossible" to work with.
Alexander explained that he just "couldn't figure out how to play off of her. Her instincts for doing a scene, where the comedy was, and mine were always misfiring. And she would do something, and I would go, 'OK, I see what she's going to do — I'm going to adjust to her.' And I'd adjust, and then it would change."
Naturally, Alexander said he wasn't too thrilled when creator Larry David told him George would be getting engaged to on-again, off-again girlfriend Susan in the seventh season.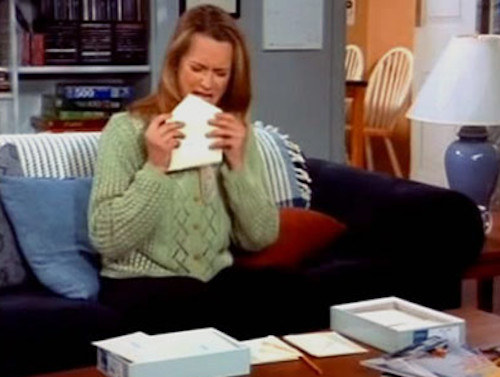 But after the rest of the cast shared a scene with Swedberg and also struggled to perform with her, Julia Louis-Dreyfus joked, "Don't you just wanna kill her?"
...So they did.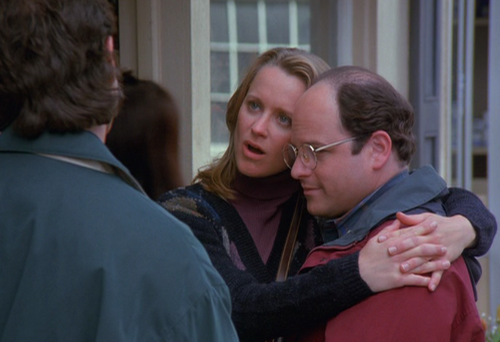 But in a statement on Twitter today, Alexander wrote that he "felt awful" about how his comments came across, and that the blame was really his:
[I]n telling this story, it sounds like we are putting a heavy burden on Heidi. I, personally, am not. Heidi would always ask if there was anything in the scenes she could do or if I had any thoughts. She was generous and gracious and I am so mad at myself for retelling this story in any way that would diminish her. If I had had more maturity or more security in my own work, I surely would have taken her query and possibly tried to adjust the scenes with her.
He added, "To Heidi, I personally apologize. You are a sweetheart. I actually launched into this on Stern to defend you."