7 Better Ways To Celebrate Thanksgiving
Shake things up this year with a New and Improved family celebration!
by
,
FOR THOSE UNWILLING TO EMBRACE THE WOBBLY BITS...
Consider — if you feel more sleek and glamorous in a slimming compression garment, imagine how your turkey will feel! Celebrate SPANXGIVING and give that bird the bod it's always dreamed of.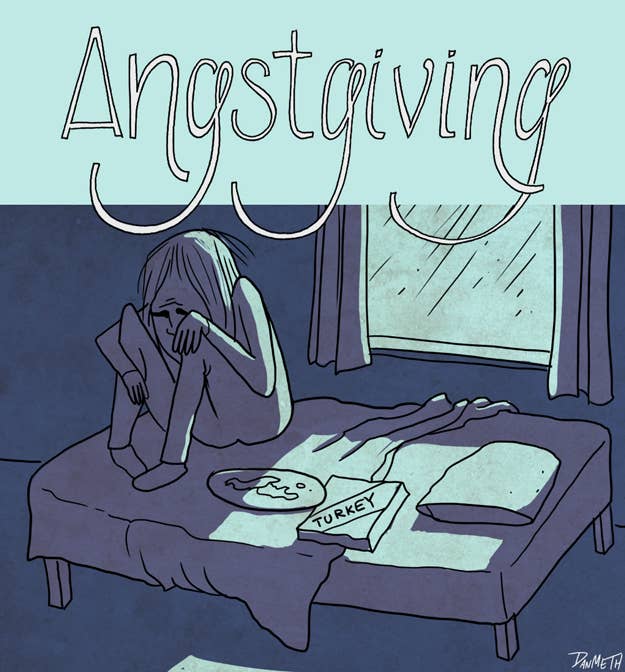 FOR THOSE WHO JUST CAN'T...
Pull on your least clean sweatpants and dig those half-decomposed cold cuts out of the fridge, because ANGSTGIVING is all about despair!
Make sure not to invite any friends over, and instead set aside plenty of "me time" for a nice relaxing wallow in your unmade bed. The more crumbs that end up down your trousers, the better! Angstgiving is all about letting loose and facing the yawning pit of your own consciousness.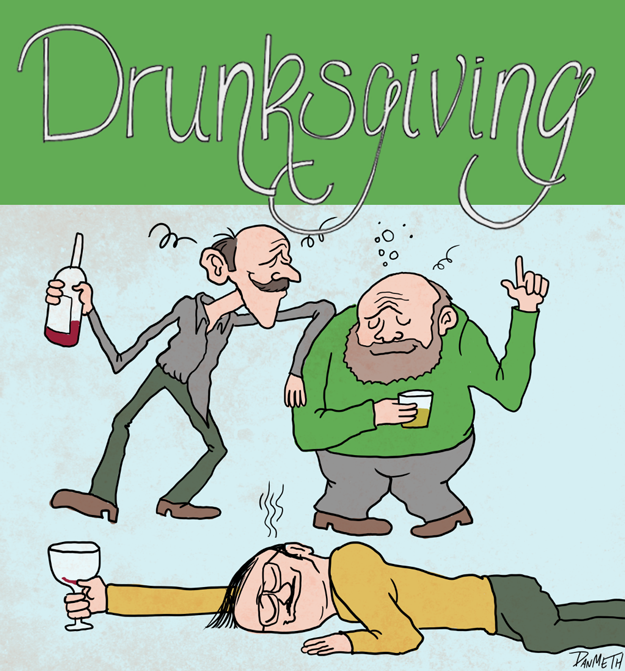 FOR THOSE UNINTERESTED IN TURKEY OR SIDES...
All you need to pull off the perfect DRUNKSGIVING is one simple rule: Every time you would have taken a bite of (overcooked, dry) turkey or (boring, useless) mashed potatoes, take a big old swig of your alcoholic beverage instead. Bonus points if you chug the whole thing!
This festive occasion is easy enough for any host to pull off. Forget food; you've got alcohol! Not enough beds to put up all the relations? Don't sweat it, they've already passed out on the living room floor.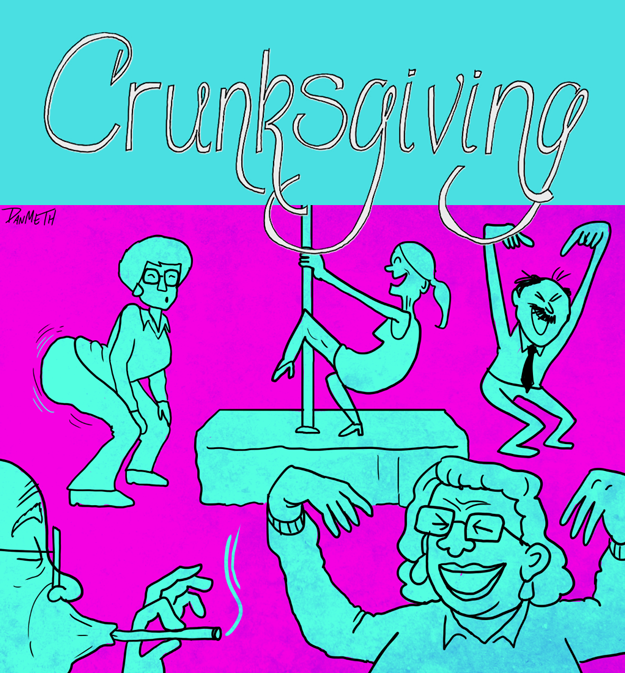 FOR THOSE WHO WISH TO TURN ALL THE WAY UP...
If you've celebrated Drunksgiving in the past and found it a little tame for your taste, consider throwing a CRUNKSGIVING function this year!
Set out a buffet of controlled substances, paired with complementary wines and appropriate paraphernalia, and encourage guests to help themselves. Make sure to provide snacks later in the evening; Domino's is a great option, since swaying back and forth while staring at the pizza tracker is fun for the whole family!
FOR THOSE WHO LOVE TO LAUGH...
This year, give your inner rascal an outlet by celebrating PRANKSGIVING. From fake food to faked deaths, it's all fair game!
Make sure to call the store a few weeks ahead of time to reserve your inflatable turkey. Setting a personalized whoopee cushion on each chair is a thoughtful touch that will double as a place card.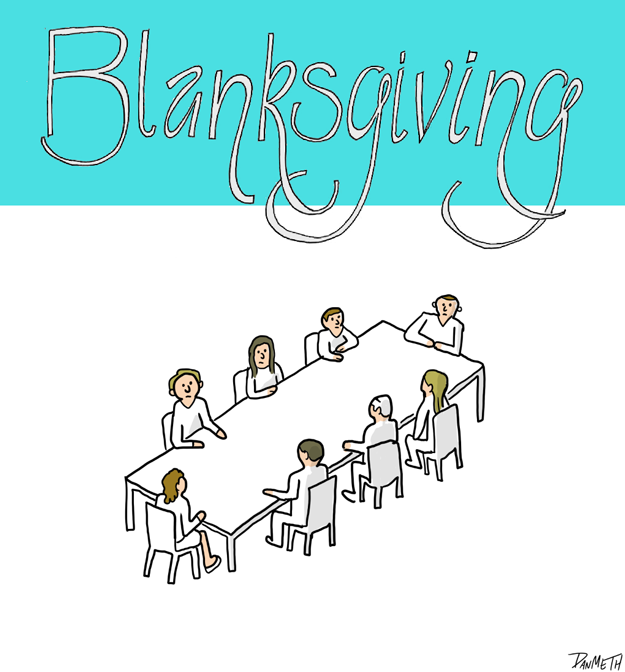 FOR THOSE WHO SEEK SPIRITUAL PURITY...
BLANKSGIVING.
Eschew meaningless frippery. Eat nothing. Speak little or not at all.
EMRACE
THE
V
o
i
d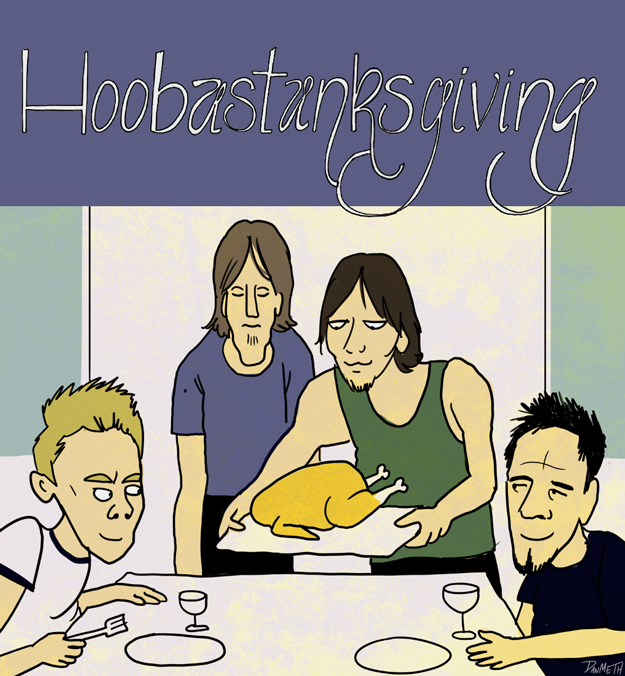 FOR THOSE WHO KNOW THAT POP PUNK WILL NEVER DIE...
You don't have to be a band member to participate in the time-honored tradition of HOOBASTANKSGIVING. Just cultivate some questionable facial hair and make sure to observe the ceremonial ritual of singing The Reason to your turkey before you carve it.