29 Amazing Vegan Ice Cream Recipes
Welcome to a whole new world of creamy, dreamy, and totally dairy-free ice cream.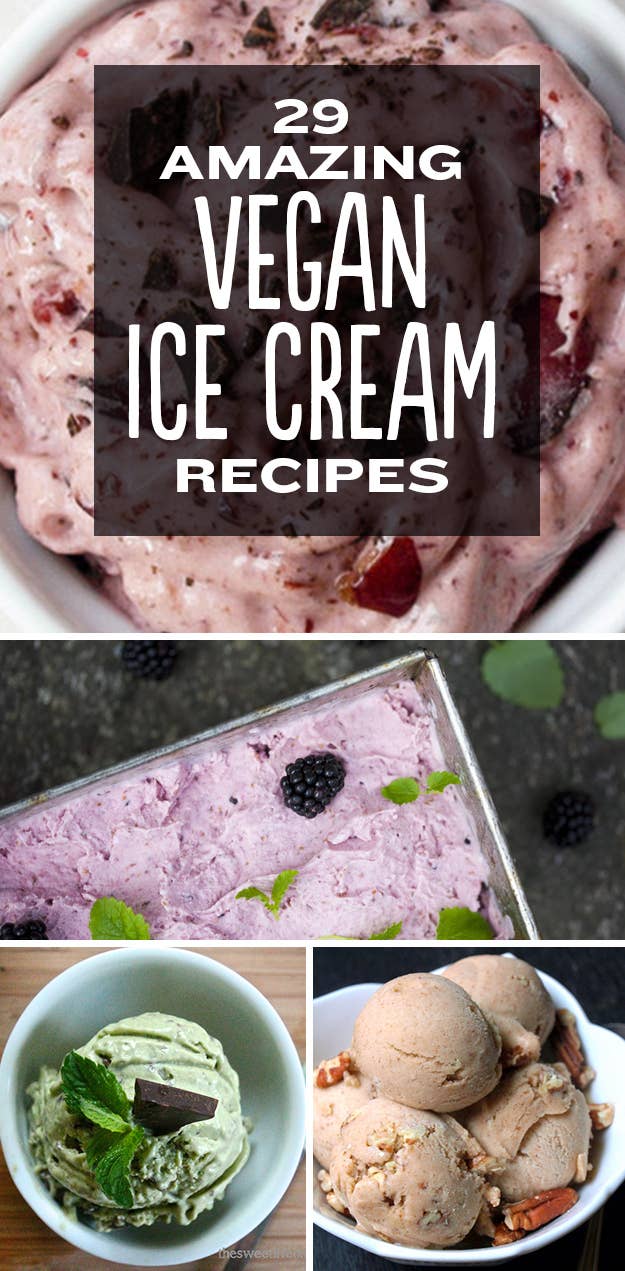 Yes, you can make amazing ice cream without a cow in sight. There are lots of different ingredients to experiment with (coconut milk, frozen bananas, avocado, soy or almond milk), and you can do it with or without an ice cream maker (frozen bananas are your new best friend if you don't have one). Here are a few basic tips to keep in mind:
• Fat helps you get the right creamy texture. That's what makes coconut milk such a perfect substitute for whole milk and cream. Give it a shot, even if you think you don't love coconut; the flavor is pretty subtle, especially if you mix it with fruit, chocolate, etc.
• Thickeners like corn starch and arrowroot (like in this basic coconut ice cream recipe) can also help make a creamier texture.
• Make sure any sweetener you add is in syrup/liquid form, or it'll cause crystals to form.
• Make sure all your ingredients are as cold as they can be pre-freezing/blending. That'll help everything combine without starting to melt too much, which can make for a grainy final product.

1.
Fig, Coconut and Blackberry Ice Cream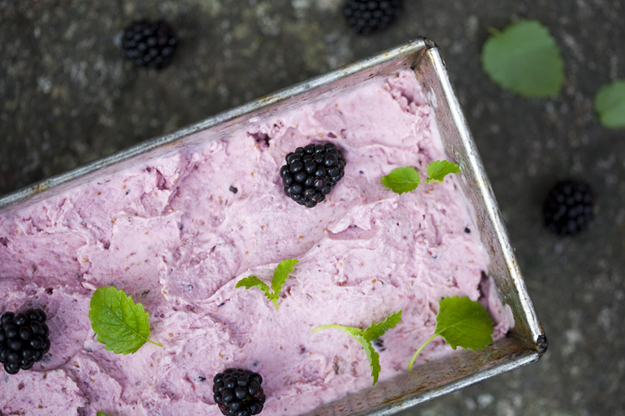 2.
Vegan Coconut Ice Cream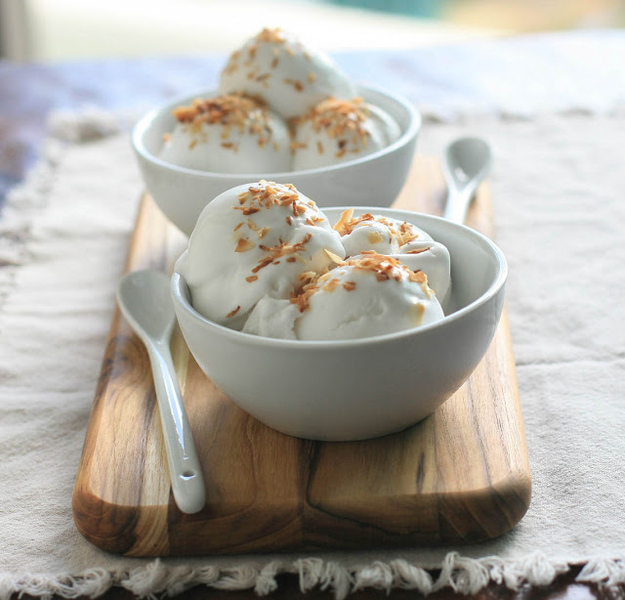 3.
Salted Caramel Pretzel Ice Cream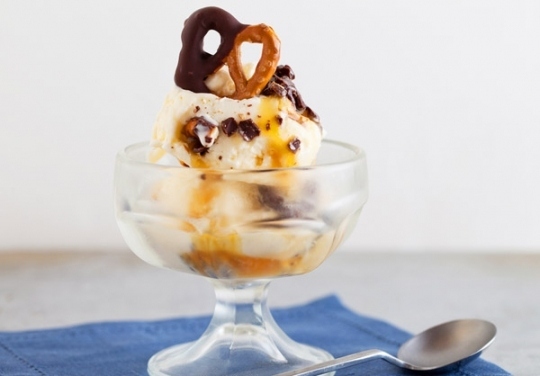 4.
Vegan Rhubarb Ice Cream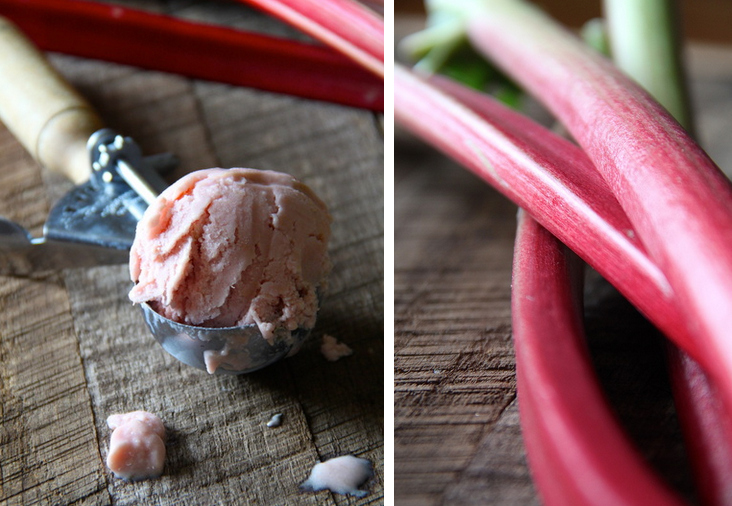 5.
Coffee Coconut Milk Ice Cream with Hot Fudge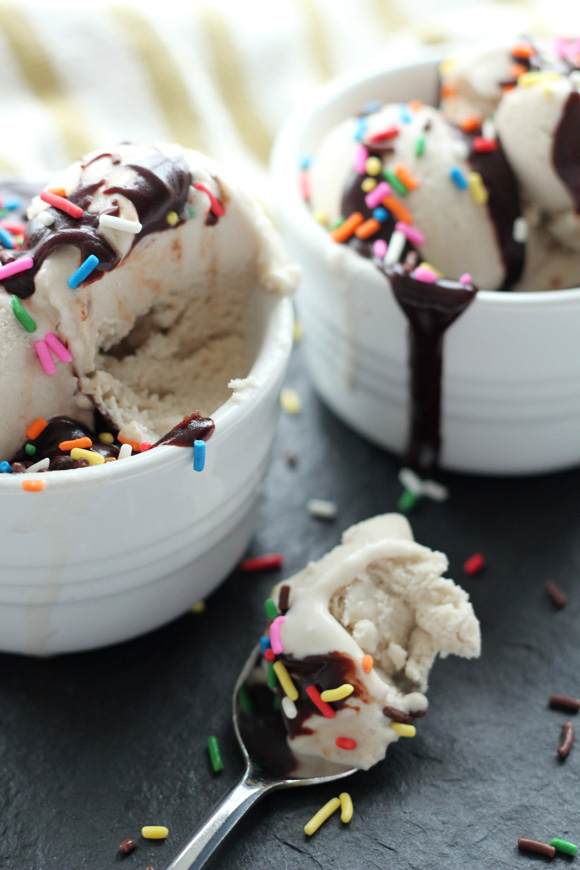 6.
Avocado-Coconut Ice Cream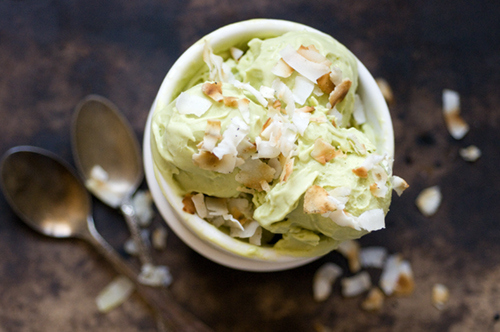 7.
Vegan Chocolate Coconut Ice Cream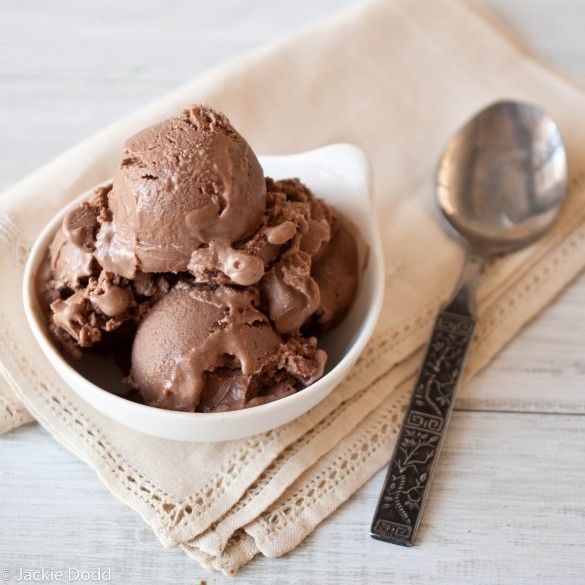 8.
Vegan Cinnamon Toast Ice Cream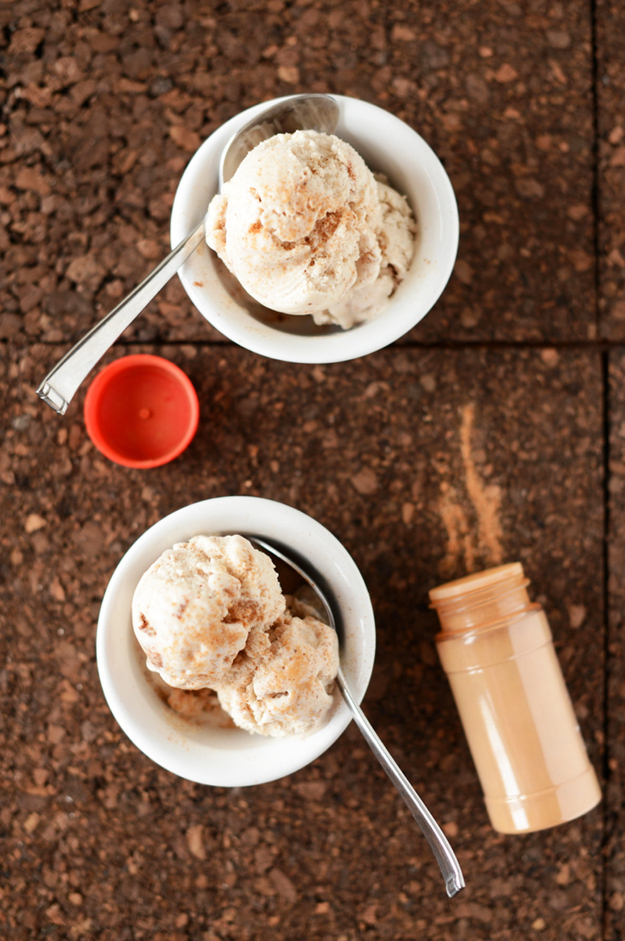 9.
Vegan Black Sesame and Ginger Ice Creams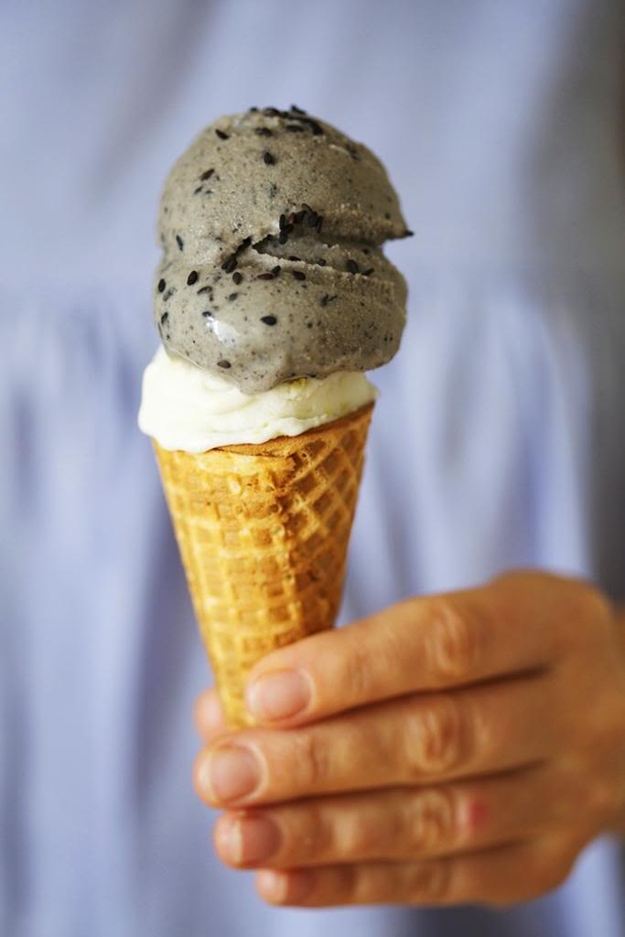 10.
Vegan Butter Pecan Ice Cream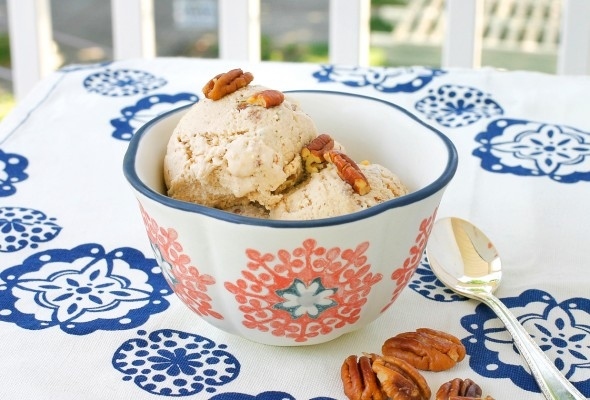 11.
Vegan Mango Coconut Ice Cream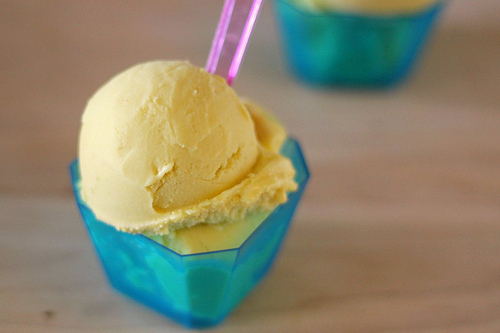 12.
Vegan Peanut Butter Chunk and Chocolate Crunch Ice Cream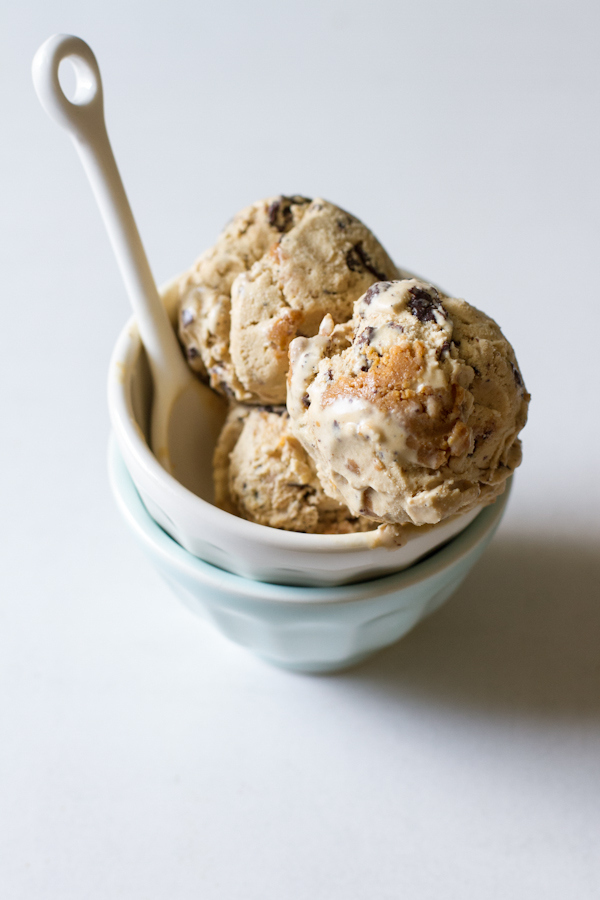 13.
Vegan Pumpkin Spice Ice Cream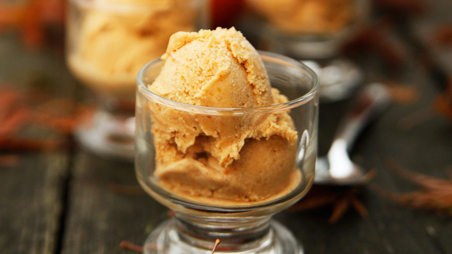 14.
Vegan Chocolate Chunk Ice Cream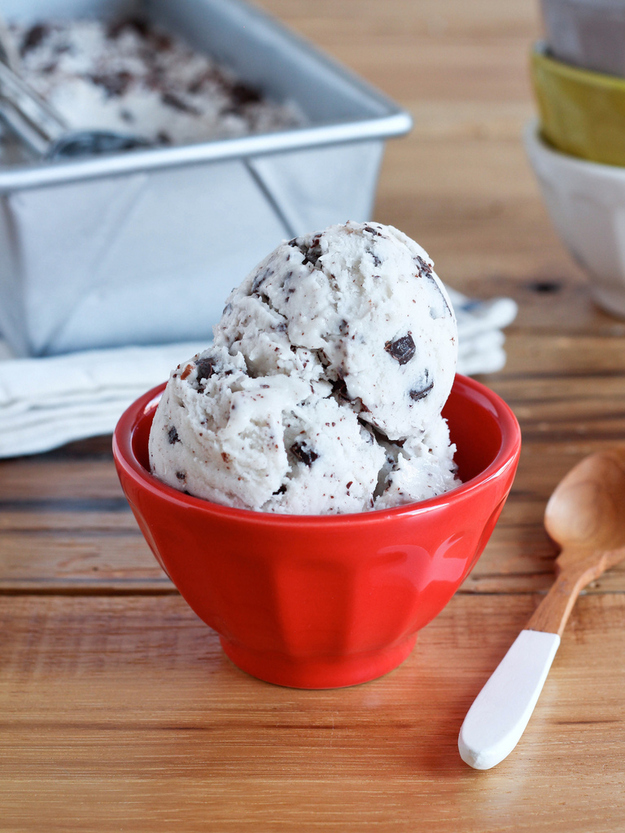 15.
Vegan Maple Pecan Ice Cream
16.
Banana Cherry Garcia Soft Serve
17.
Lavender Banana-Coconut Ice Cream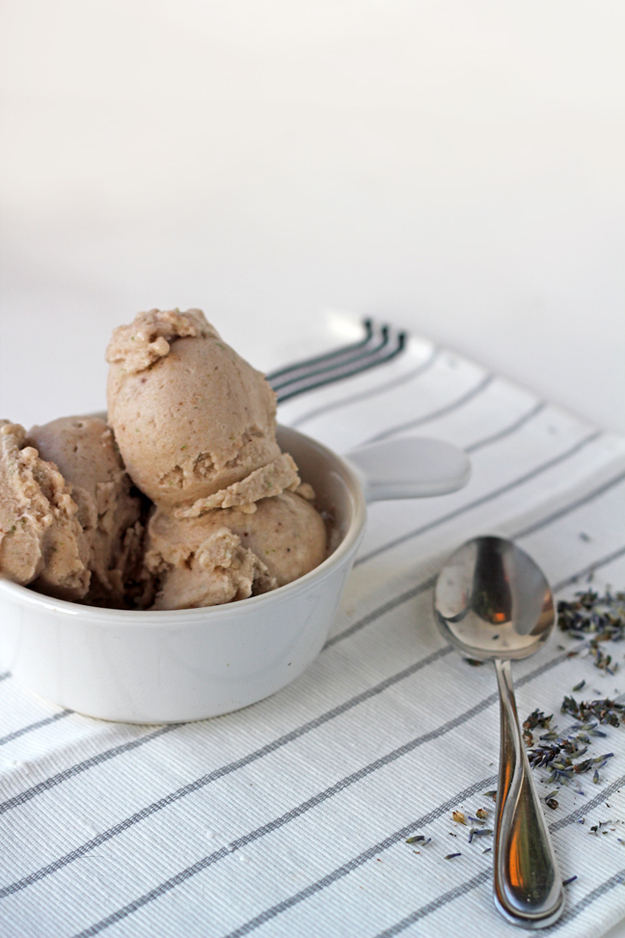 18.
Vegan Cake Batter Ice Cream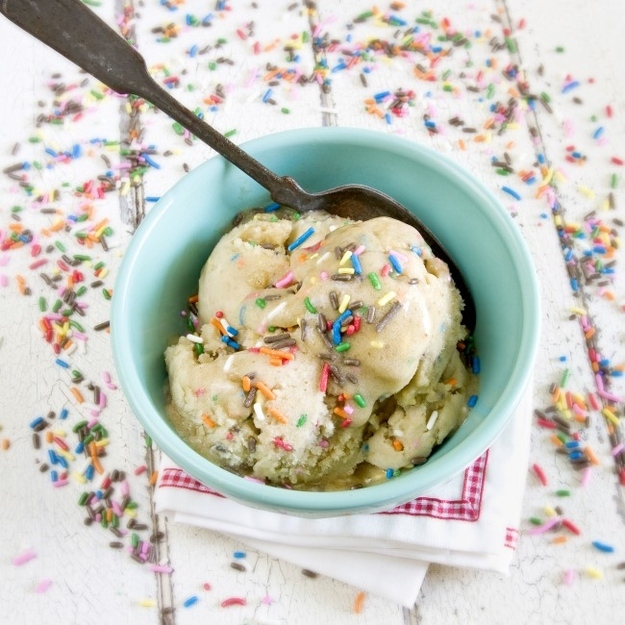 19.
Vegan Chunky Monkey Ice Cream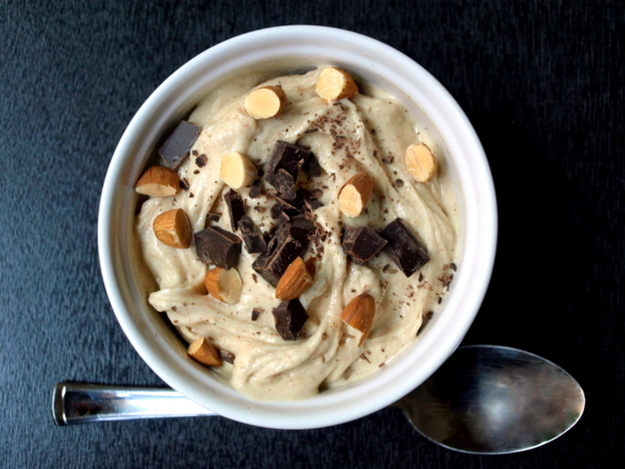 20.
Vegan Strawberry-Banana Ice Cream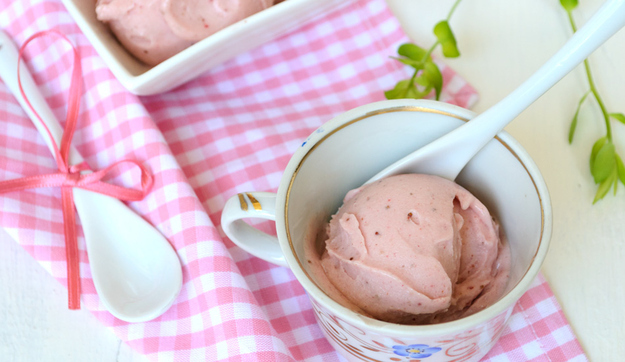 21.
Vegan Mango-Banana Ice Cream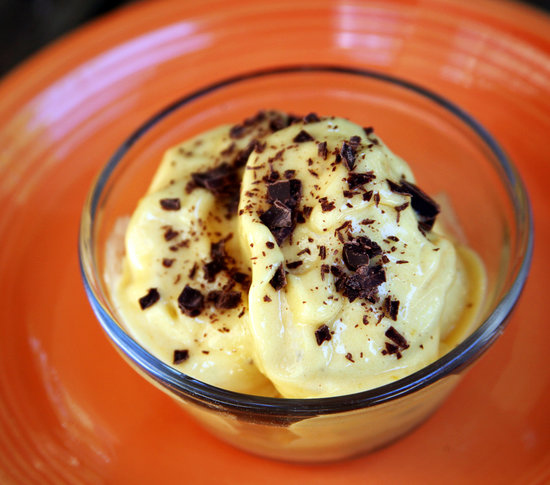 22.
Salted Banana Peanut Butter Ice Cream with Chocolate Caramel Sauce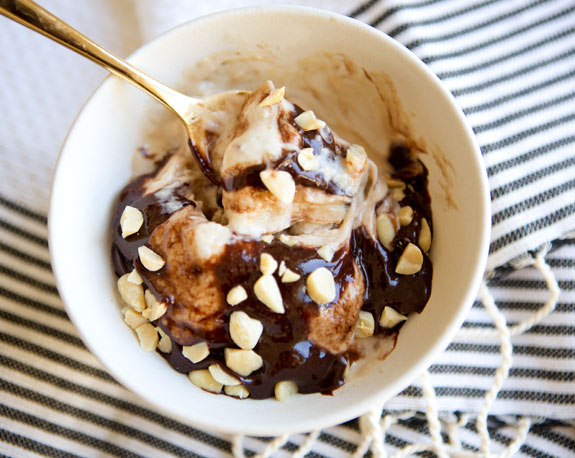 23.
Vegan Peach-Almond Ice Cream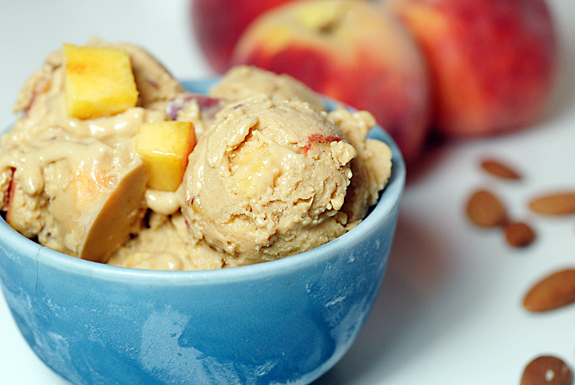 24.
Vegan Salted Caramel Ice Cream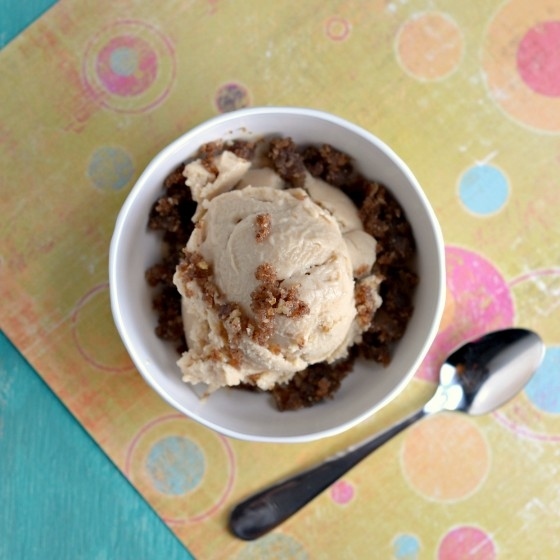 25.
Chocolate Sorbet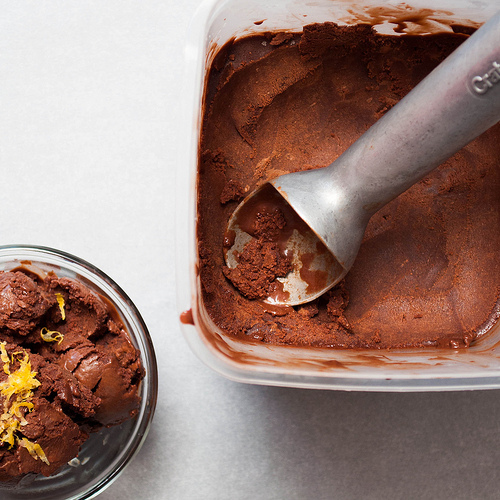 26.
Chocolate Soy Ice Cream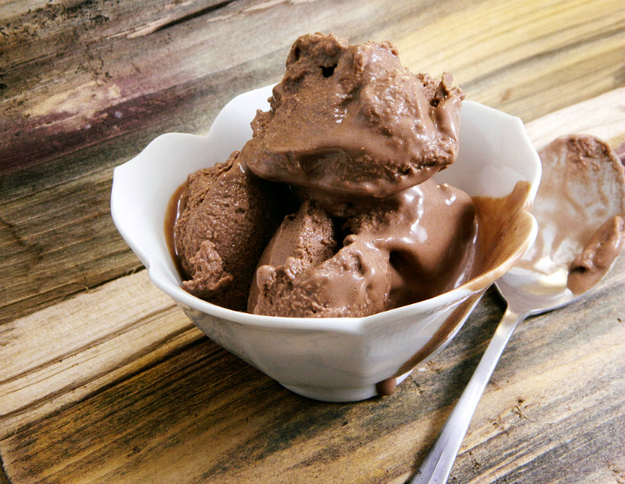 27.
Raw Mint Chocolate Chip Ice Cream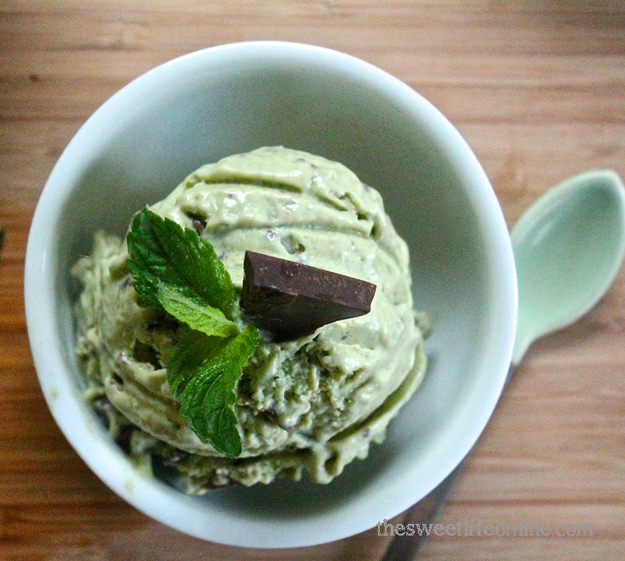 28.
Vegan Blueberry Crumble Ice Cream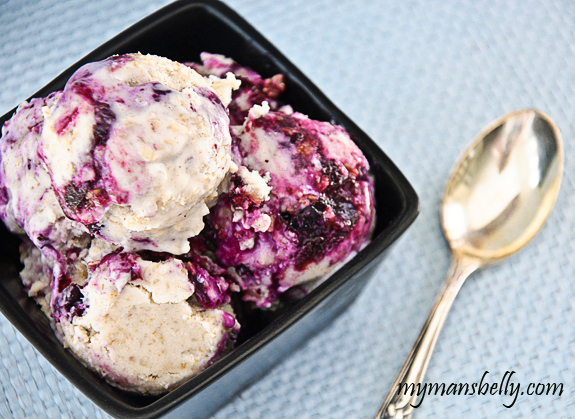 29.
Vegan Chocolate-Avocado Soft Serve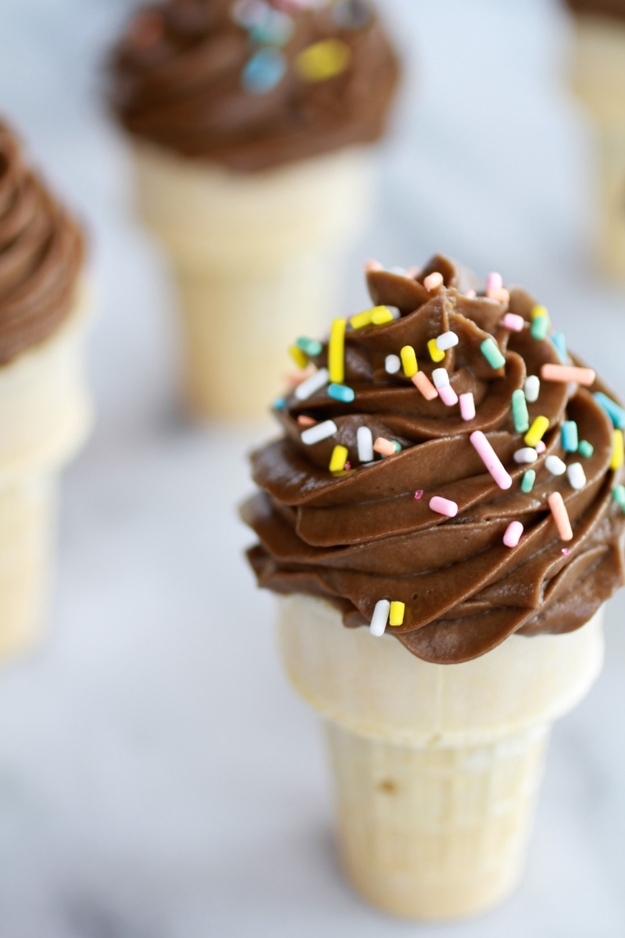 Want more amazing recipes? Sign up for the BuzzFeed Food newsletter, and we'll send them to you twice a week!