The 13 Most "Um, EXCUSE ME?!" Moments From Last Night's "The Bachelor"
Someone must've given Nick scissors, because he's making cuts left and right.
by
,
Season 21 of The Bachelor is off and running! Each week, Terri — who has seen every episode of The Bachelor and the spinoffs — and Rachel — who is watching for the first time — will be recapping the latest episode of this epic season. Read the Episode 5 recap here.
1.
Taylor "dramatically" crashes Nick and Corinne's date to...basically just restate the same thing she'd already said to him multiple times.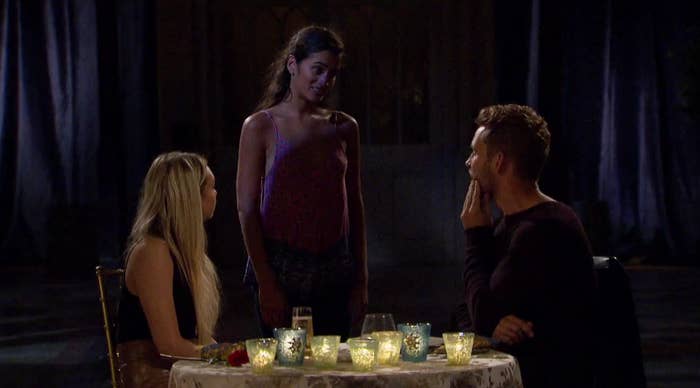 2.
After he sends Taylor packing, Corinne calls Nick "my boyfriend."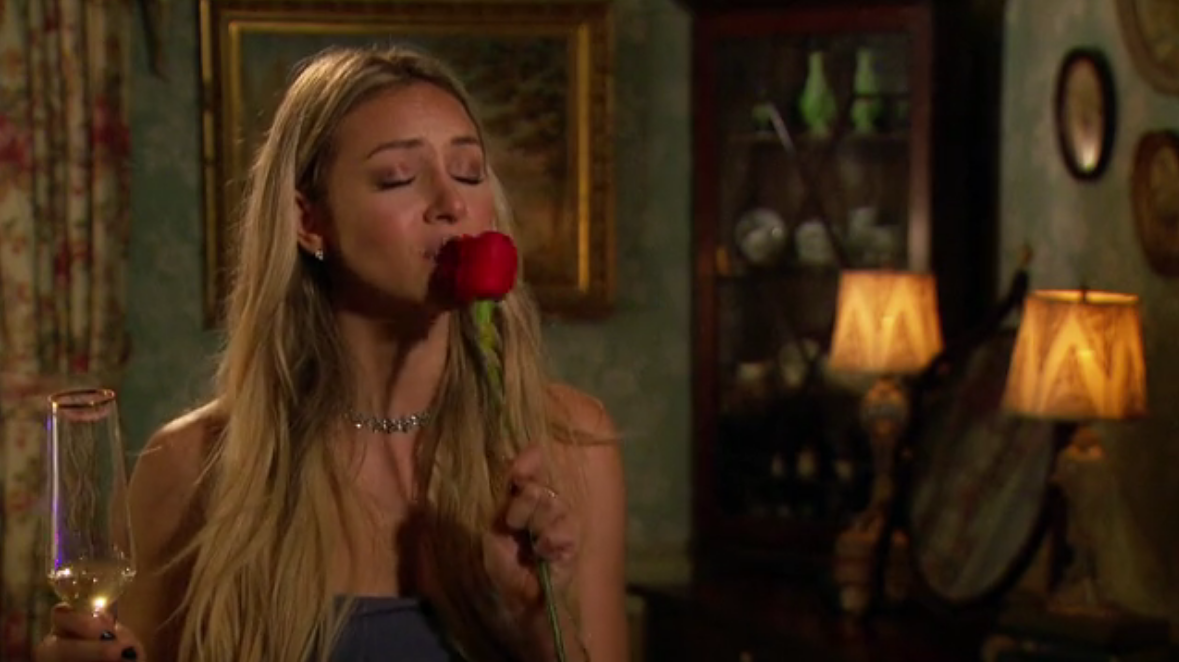 3.
There is a rose ceremony at the beginning of the episode, and it's first-30-seconds-of-the-Hunger-Games brutal.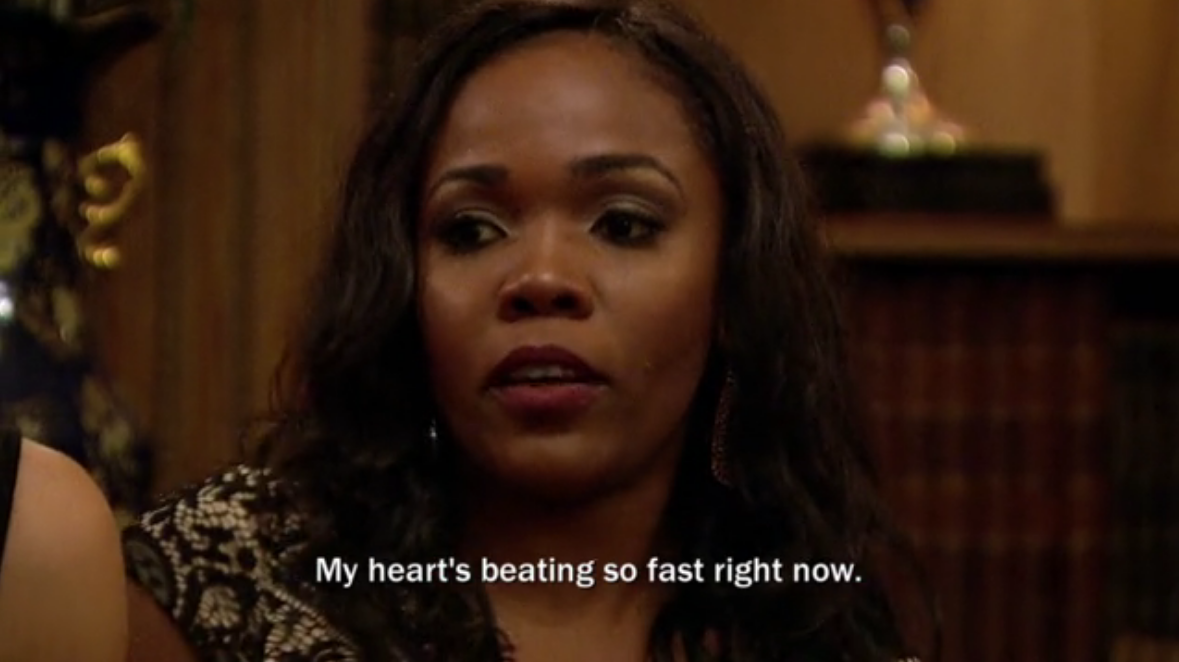 4.
Even though Nick is living up to his reputation as an ain't-shit toolbox, Kristina opens up to him during their one-on-one date anyway.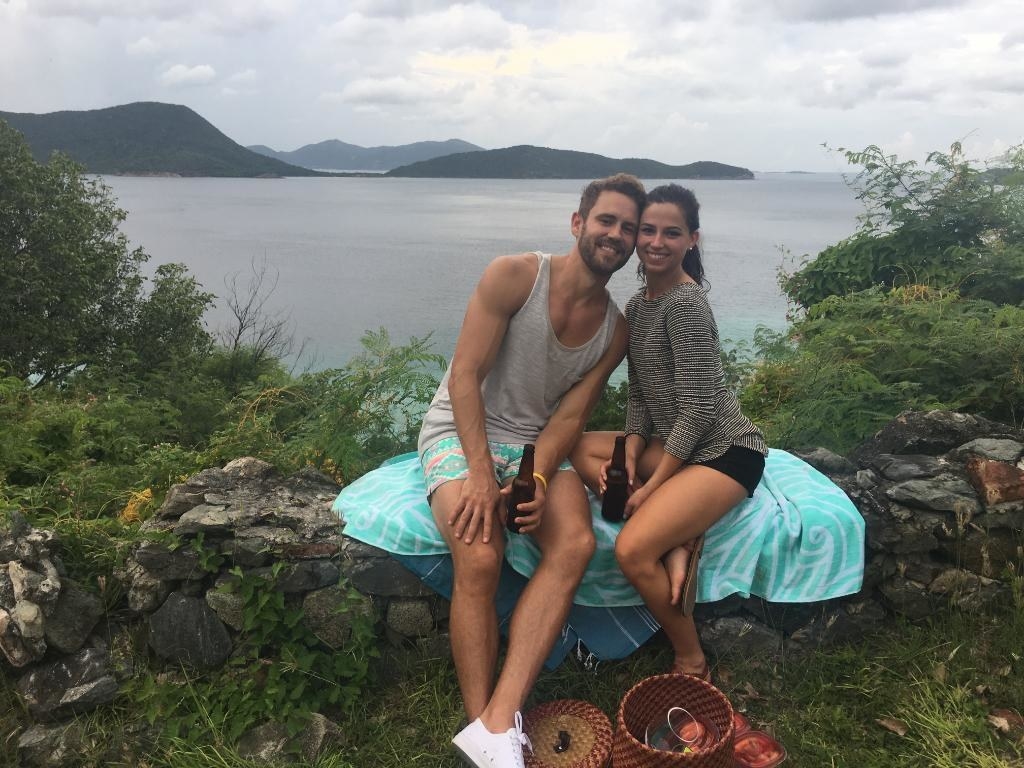 5.
Corinne says the housekeeper in St. Thomas is "another Raquel."
6.
Nick's shorts.
7.
A volleyball game* threatens to tear the group apart.
8.
The best women on the show (Danielle M., Vanessa, and Rachel) are not here for Nick giving so much attention to Corinne.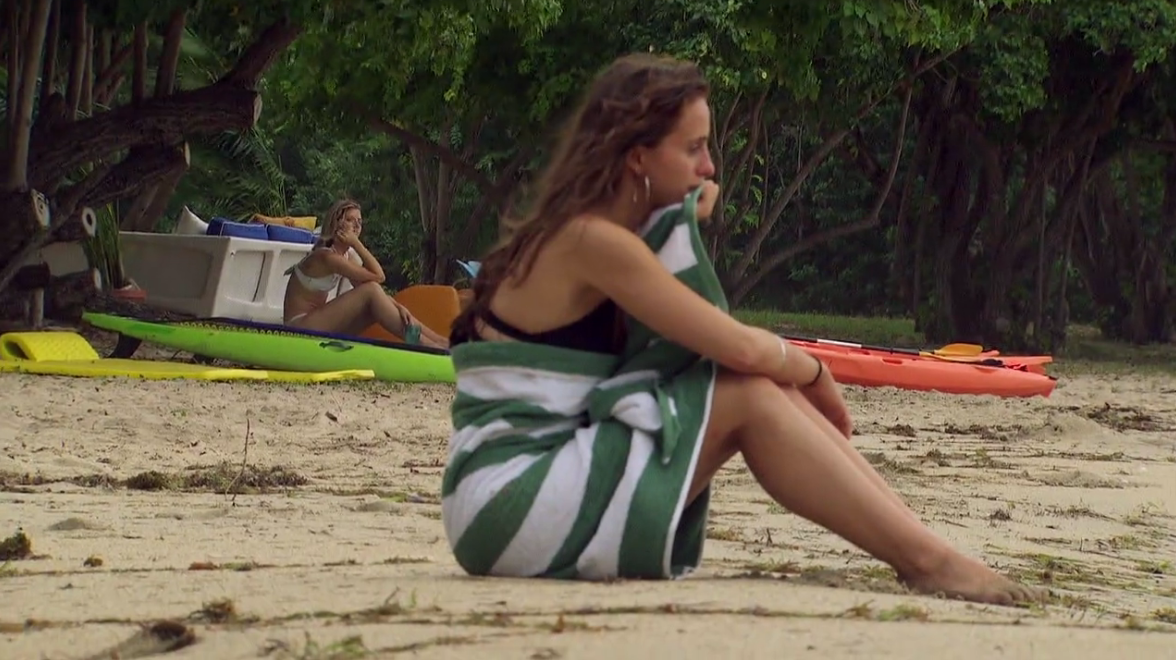 9.
Jasmine loses her shit.
10.
We are now six episodes in and down to just one woman of color.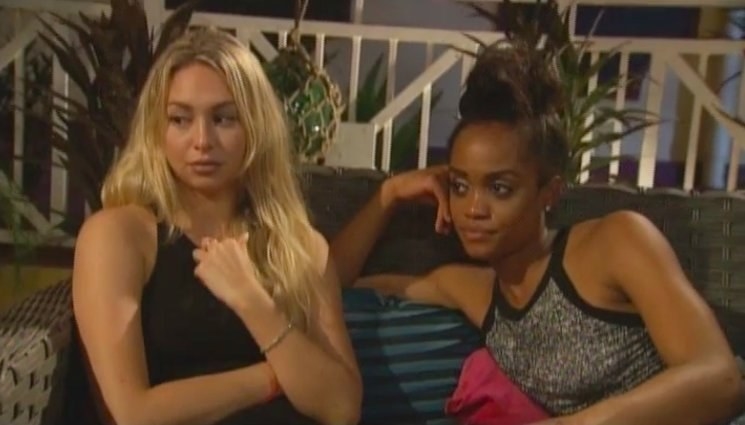 11.
Danielle L. and Whitney go on the world's most pointless two-on-one date.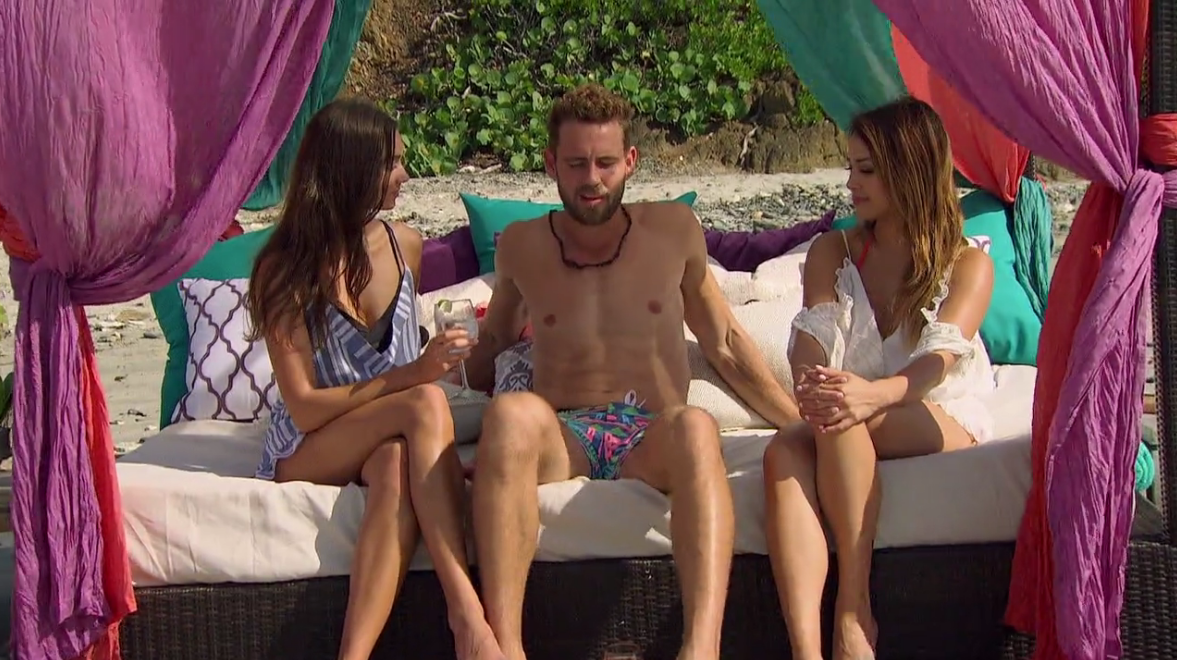 12.
In an actual, legitimate twist, Nick dumps Danielle L. during their one-on-one!
13.
Nick gets really emotional after he dumps Danielle L.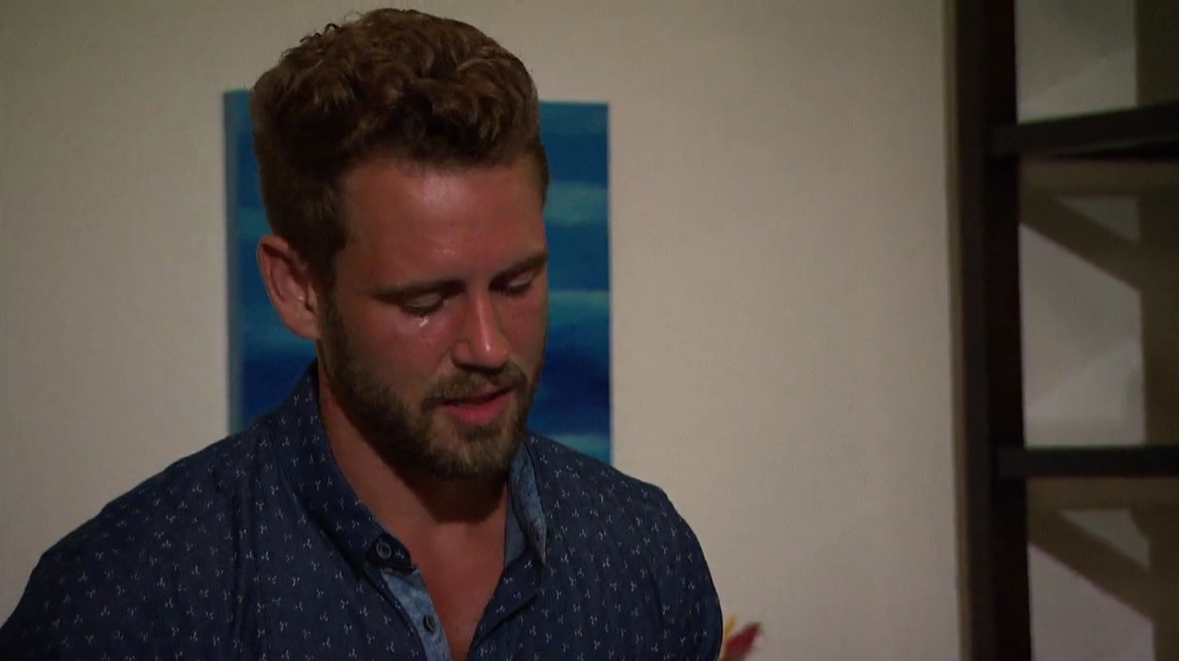 Final thoughts:
Terri: When Nick announced that there are nine women left, I was shocked. This season has felt like it's been going on for a year already, but in a good way. Now that he's making cuts left and right, things will move a little faster, and I truly cannot wait to see what happens when Corinne finally talks about her platinum vageen next week. Also, Alexis is dearly, dearly, missed.
Rachel: Look, if I wanted to watch an entitled rich adult-baby be repeatedly rewarded for lying and playing the victim, I'd go watch the news. Nick, you need to get your life.
See you next week! 🌹😭🌹