Irish couple Patsy O'Connor, 39, and Radina Hadzhieva, 28, are planning to get married on March 16 in Las Vegas, and plan on throwing a big bash.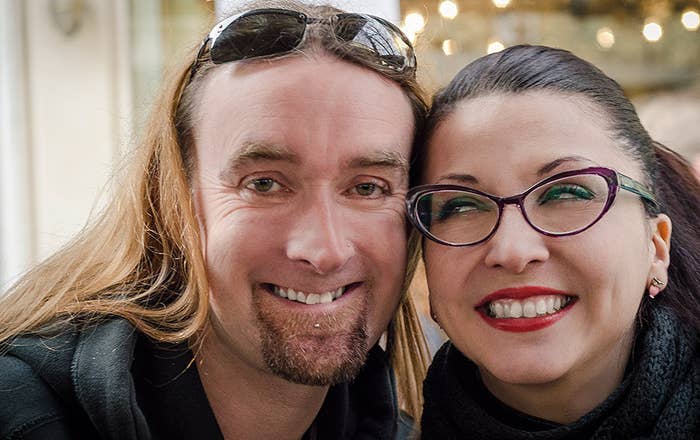 Like many couples, O'Connor and Hadzhieva were taken aback by the high cost of weddings once they started planning their nuptials, with the bills amounting to about $20,000. Which gave them an idea.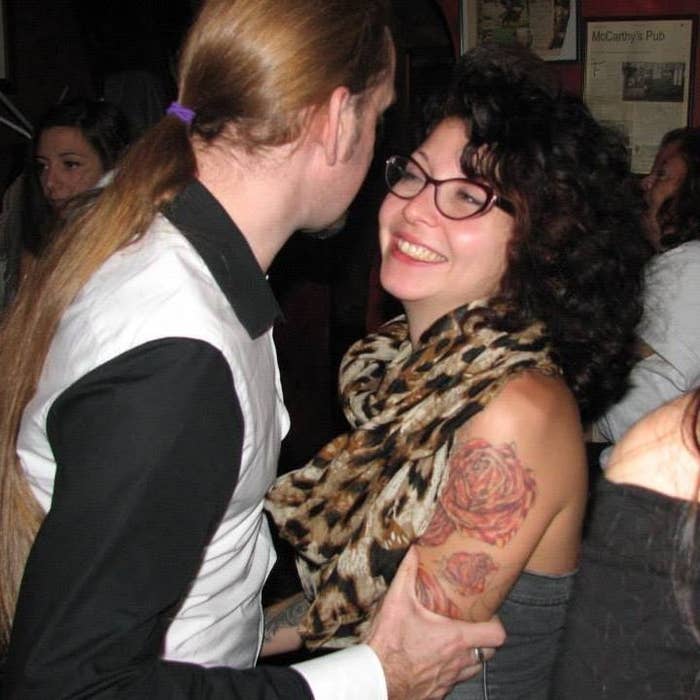 The duo, who live in Sofia, Bulgaria, are inviting anyone to crash their wedding, and are auctioning off six tickets starting at $300 a pop on their website, GateCrashMyWedding.com.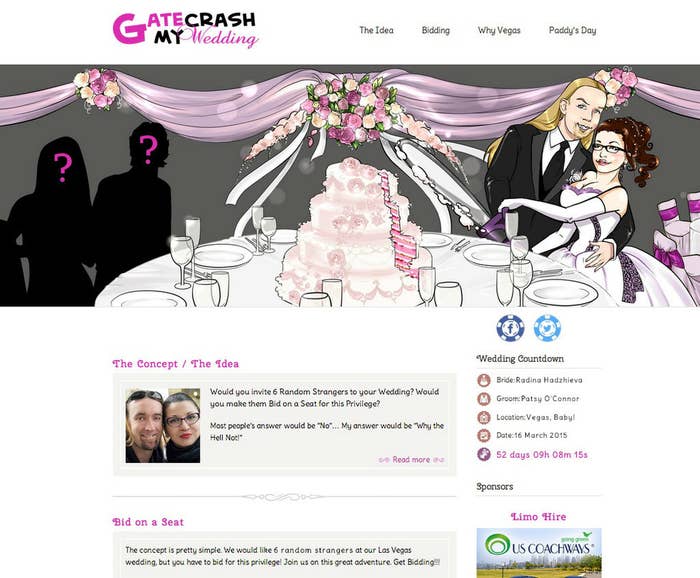 The couple, who met eight months ago, said they were inspired by the recent increase in couples who crowdsource their weddings.
"I had a different idea," O'Connor wrote on their website. "We decided to throw something unique into the equation. Invite 6 random strangers to the wedding, but here is the twist. They have to bid online for this privilege!!! My future wife agreed to this idea instantly, the thoughts of having 6 random strangers at her wedding did not bother her in the slightest."
So, what does that $300 get you? An open bar, for starters.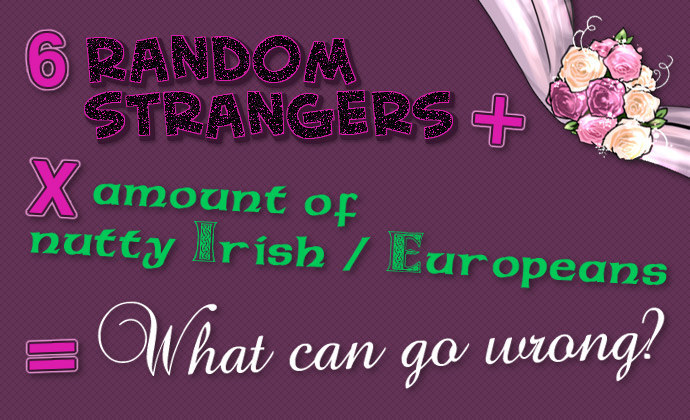 After an uproar online due to reports the couple was trying to use the auction to entirely fund their wedding, the two announced today that they will donate 90% of the money to charity.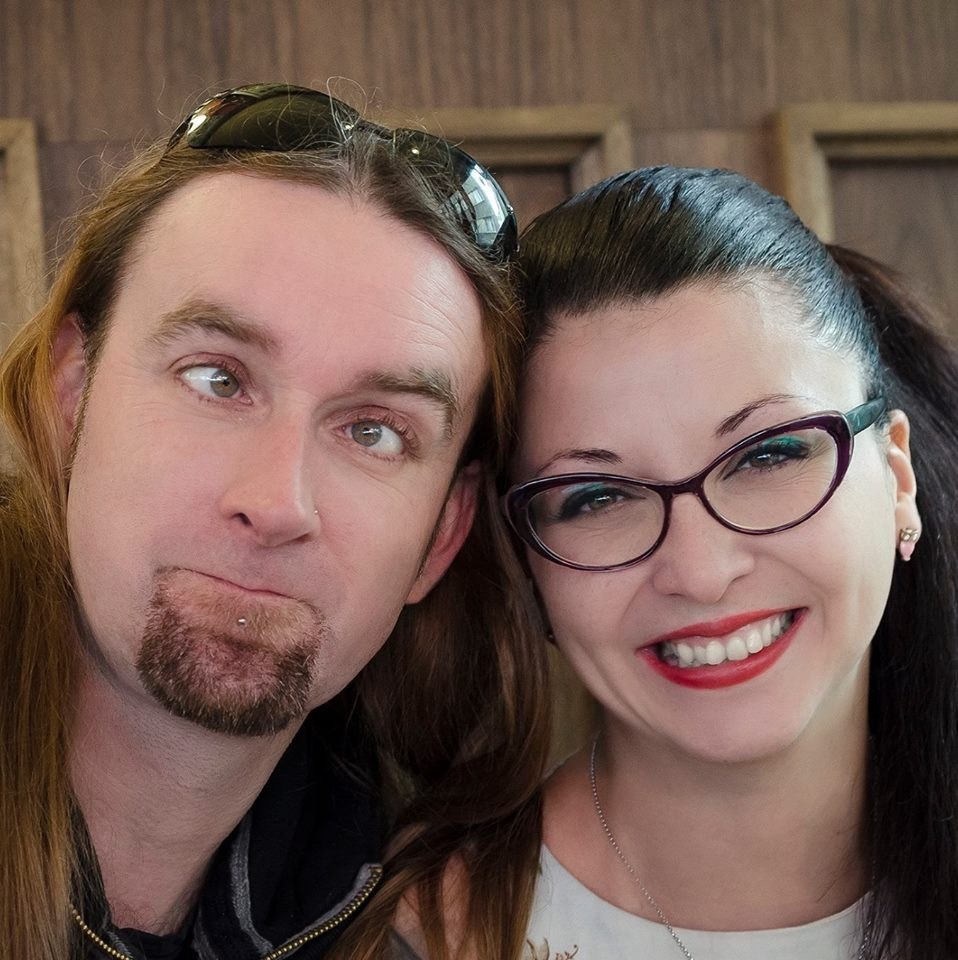 So far, the couple has only received one bid through their site, for $350.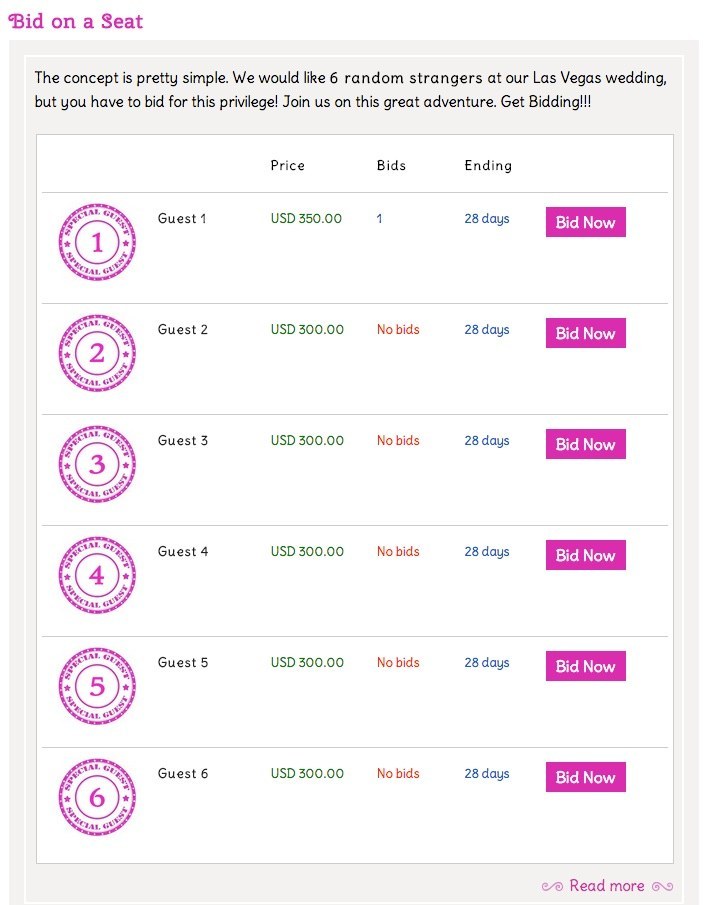 Though anyone can partake in the festivities, flights and hotel costs are not included.
O'Connor is also hoping they can convince business to fund the limo, hotel and flight expenses, a Disneyland honeymoon, and a gambling budget.