I've been a fan of Marie Kondo's organization method since I first read her book, The Life-Changing Magic of Tidying Up, in 2015.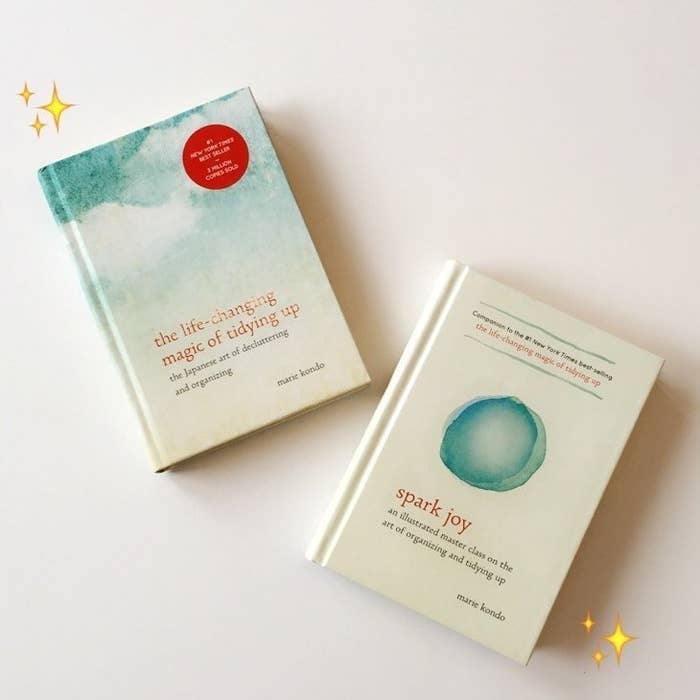 A lot of people are now coming to KonMari-ing through her new Netflix show, Tidying Up With Marie Kondo, which debuted this month. But since I found the book way more helpful and inspiring than the show, I thought I'd put together a list of the best/most practical tips from her book that I still think about/use a lot.
1.
"Does it spark joy?" is actually a pretty useful way of looking at the world.
2.
Decanting household products is completely worth it.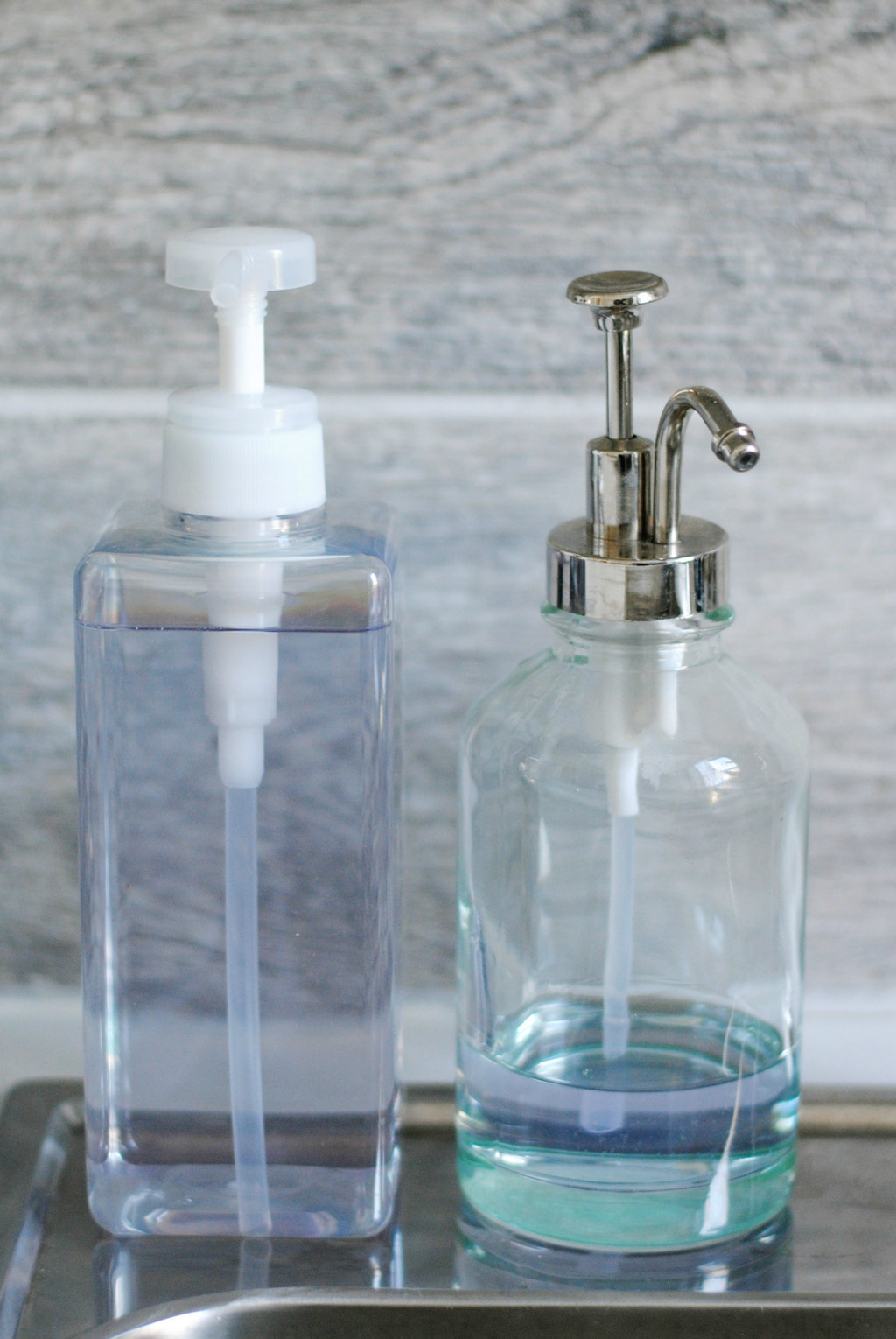 3.
After you fold your clothes the KonMari way, put them in your drawers standing up.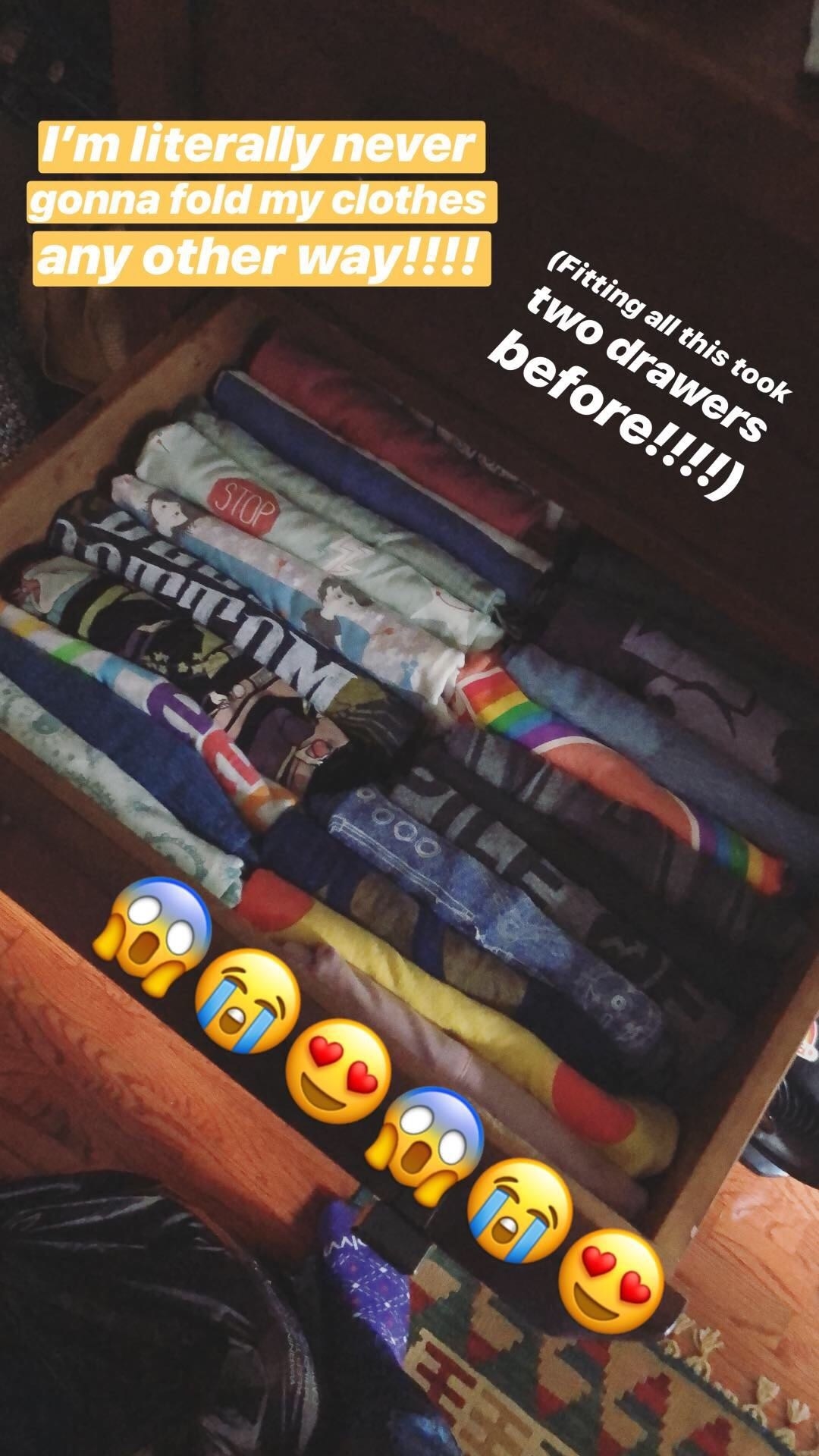 4.
Don't just dump all your excess stuff on your parents.
5.
Related: don't let your family (or other people in general) see you tidying.
6.
Take the tags/packaging off new things you buy right away.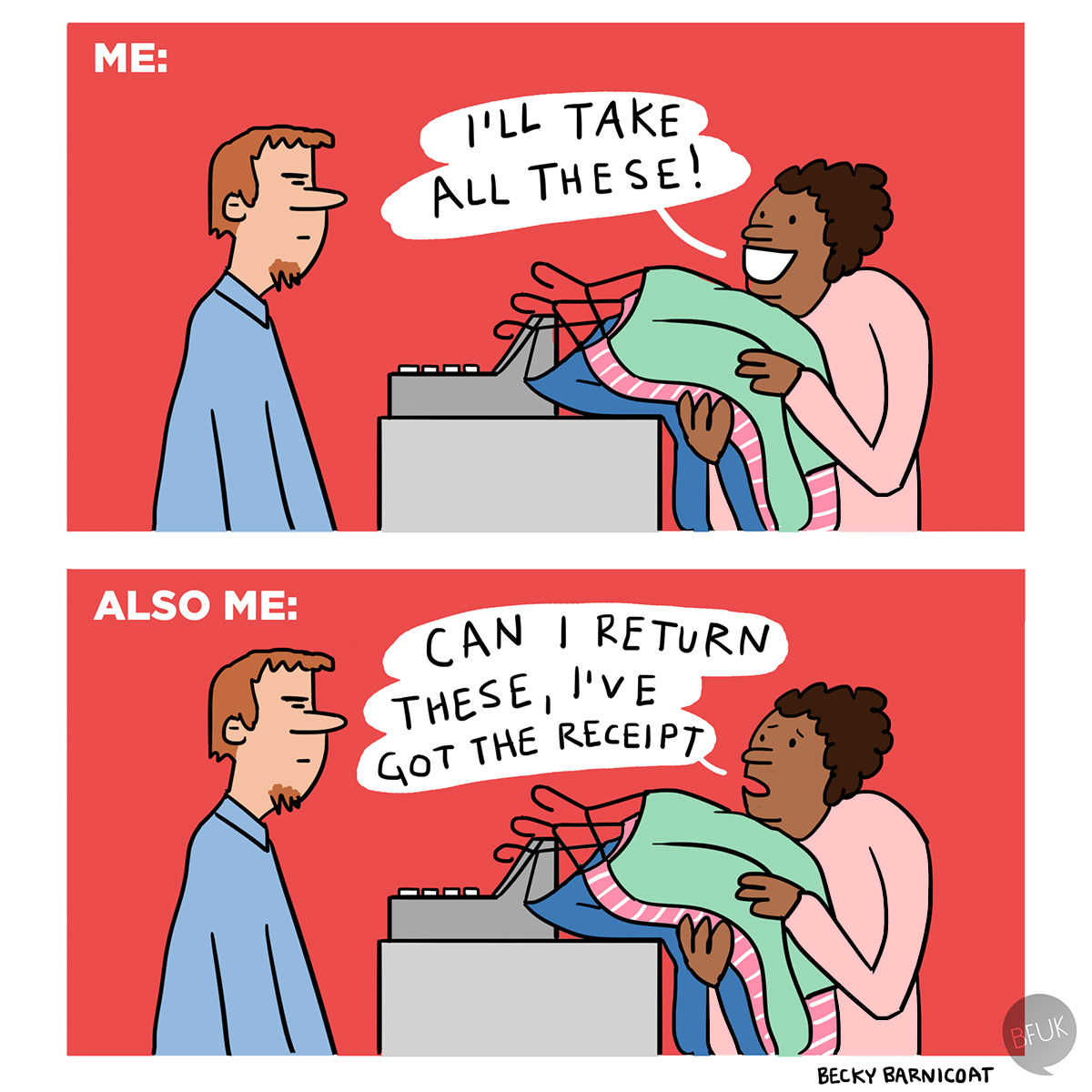 7.
Don't buy storage containers before you tidy/figure out what you actually need to store.
8.
Why? Because more storage isn't the solution.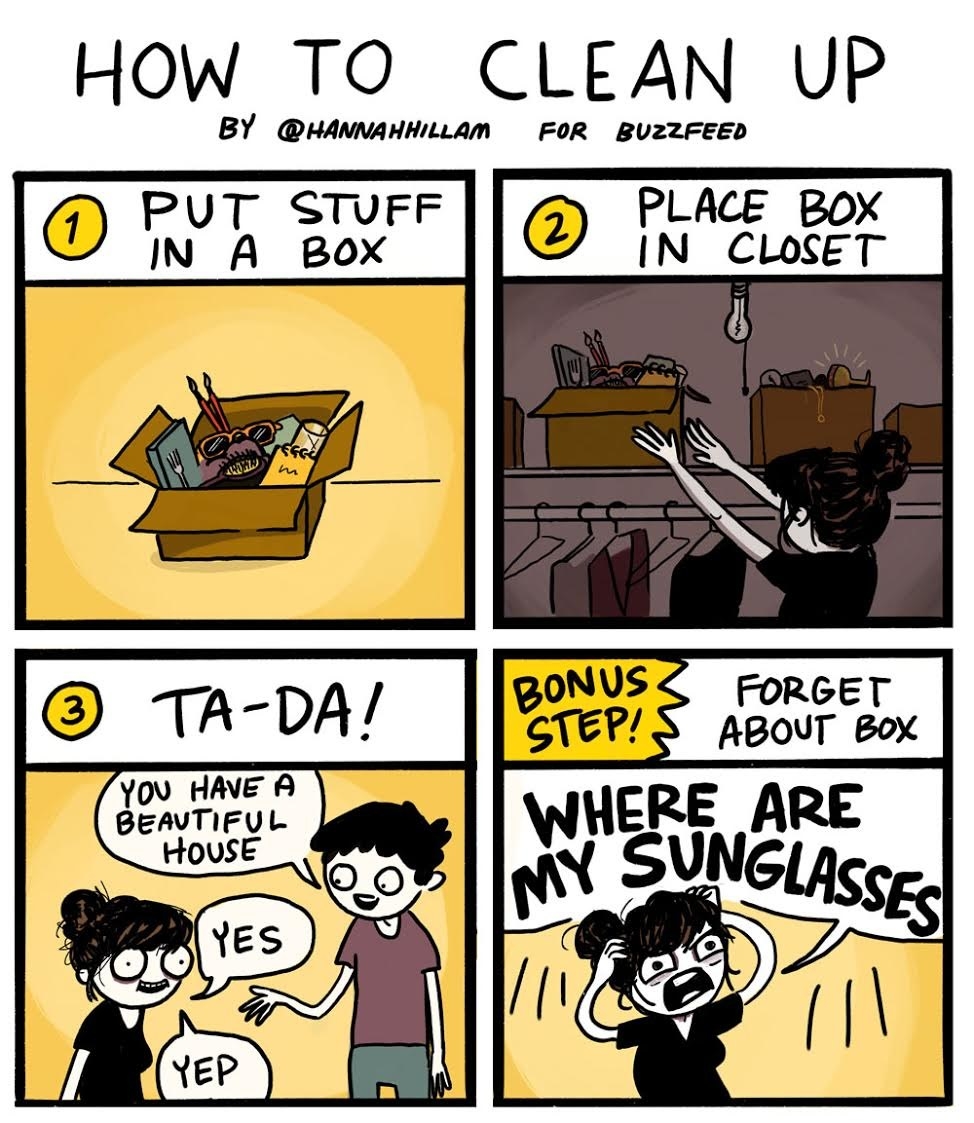 9.
Also: instead of buying a bunch of storage bins, make use of the boxes you already have.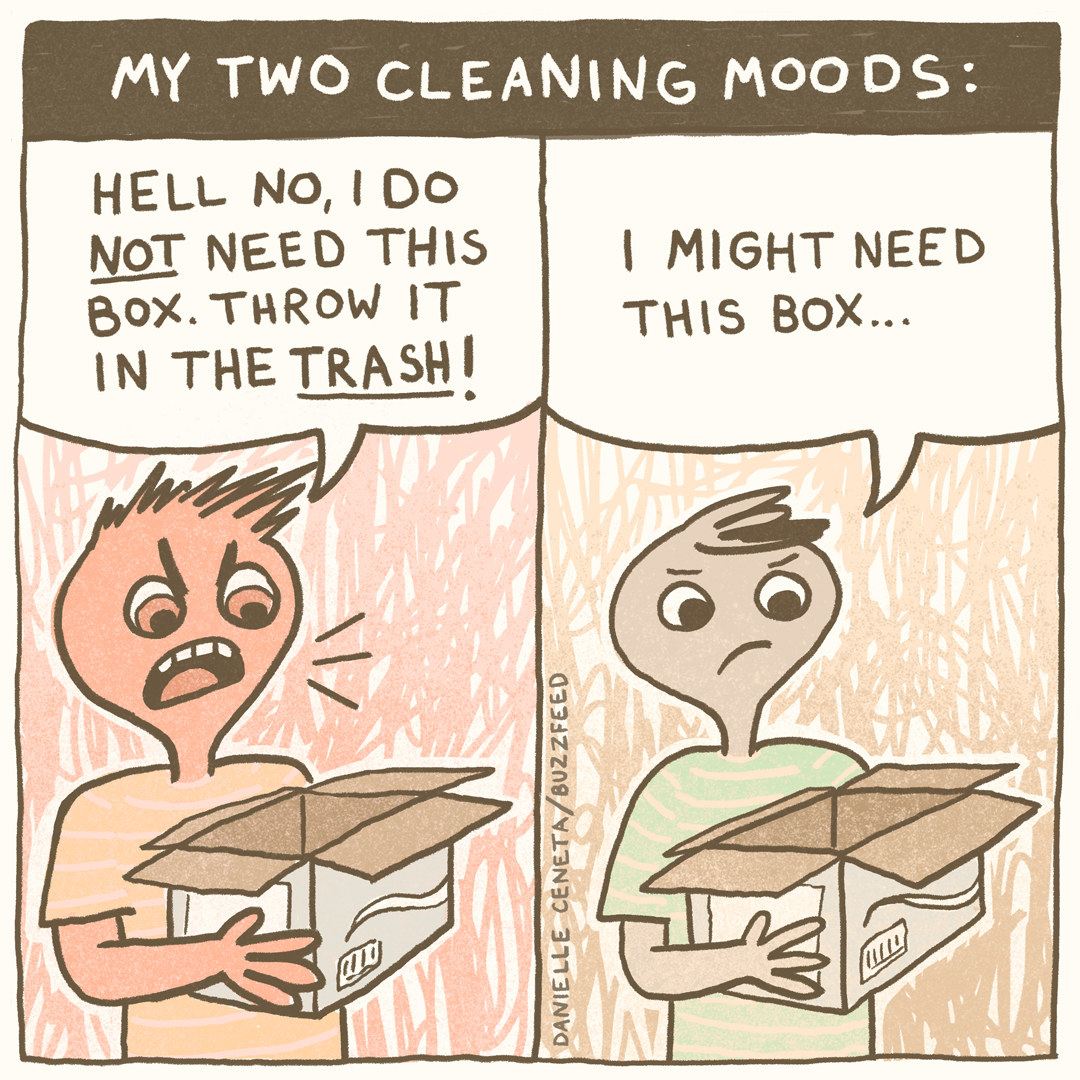 10.
Take everything out your purse/backpack at the end of each day.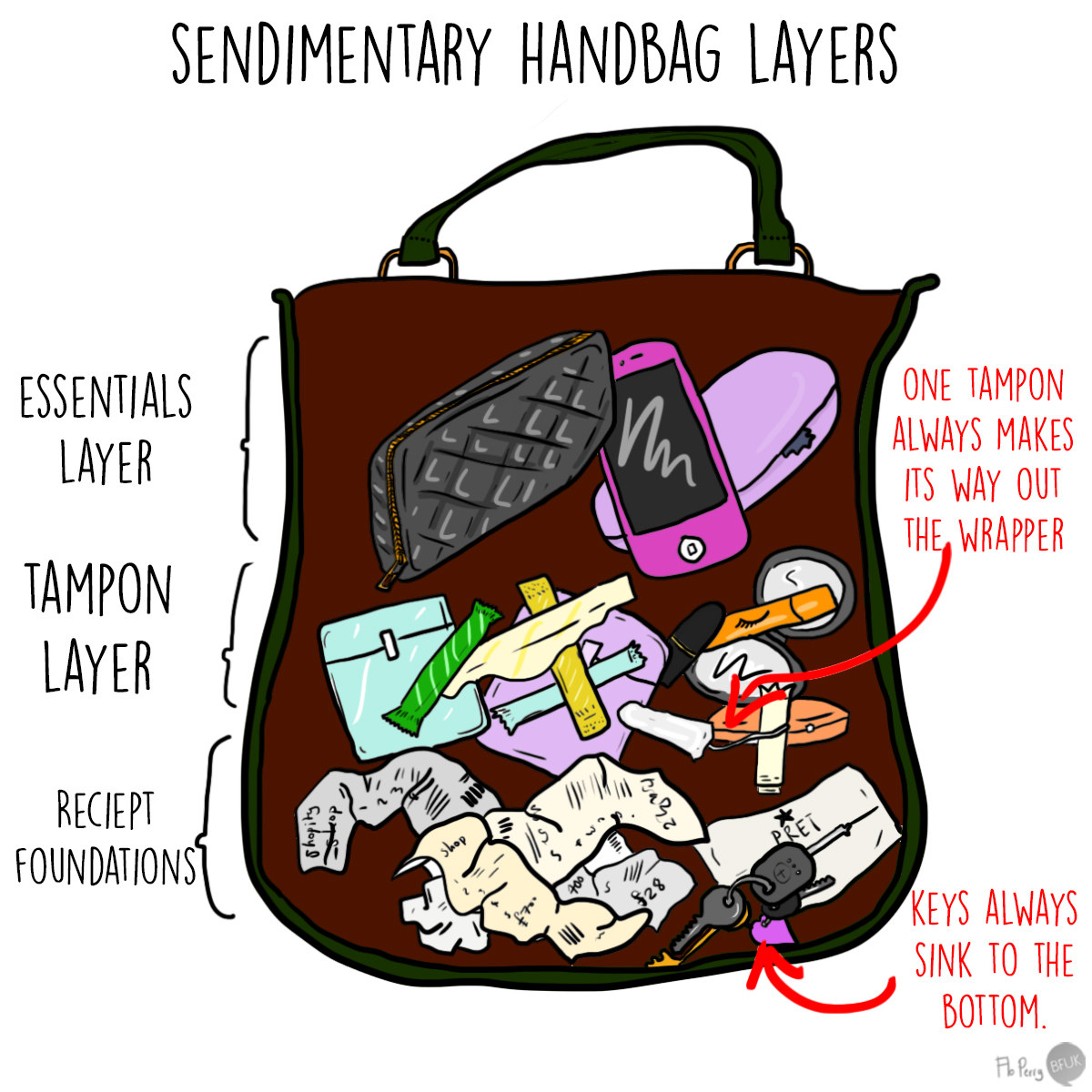 11.
It's really OK to get rid of gifts.
12.
It's also deeply OK to rid of all the free swag that you don't want/need.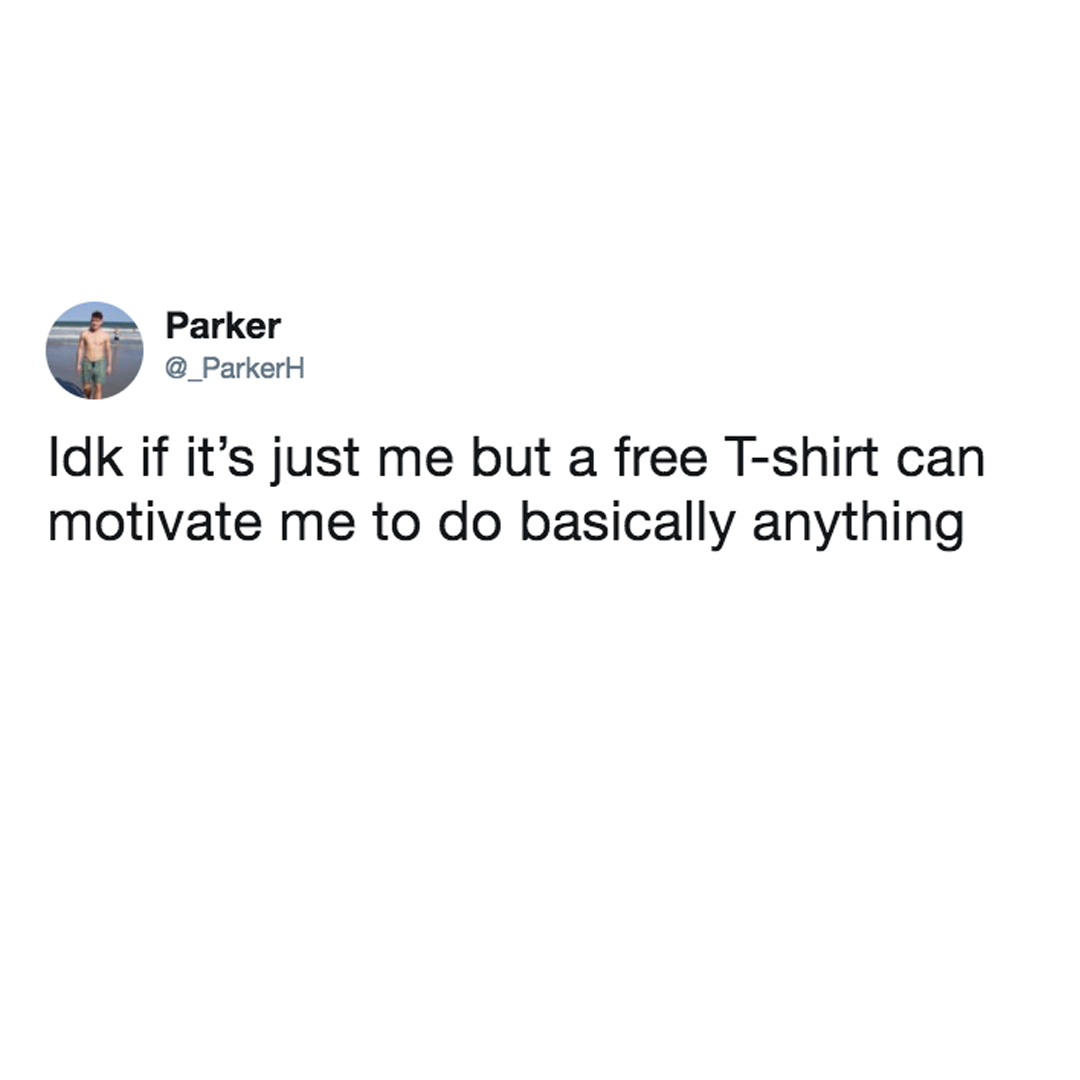 13.
Stop saving your sample-size beauty products to "take on trips."
14.
Books aren't sacred.
15.
And remember that tidying is actually about choosing what to keep, not what to get rid of.
Whether you choose to organize using Marie Kondo's method or not is up to you! But in any case, I'll leave you with this quote from the book, which I like a lot:
"To tell the truth, I still don't have a lot of self-confidence. There are times when I am quite discouraged by my inadequacies. I do, however, have confidence in my environment. When it comes to the things I own, the clothes I wear, the house I live in, and the people in my life, when it comes to my environment as a whole, although it may not seem particularly special to anyone else, I am confident and extremely grateful to be surrounded by what I love, by things and people that are, each and every one, special, precious, and exceedingly dear to me. The things and people that bring me joy support me. They help give me the confidence that I will be all right. I want to help others who feel the way I did, who lack self-confidence and find it hard to open their heart to others, to see how much support they receive from the space they live in, and the things that surround them."