1.
Lt. Harriet Ida Pickens and Ens. Frances Wills, 1944.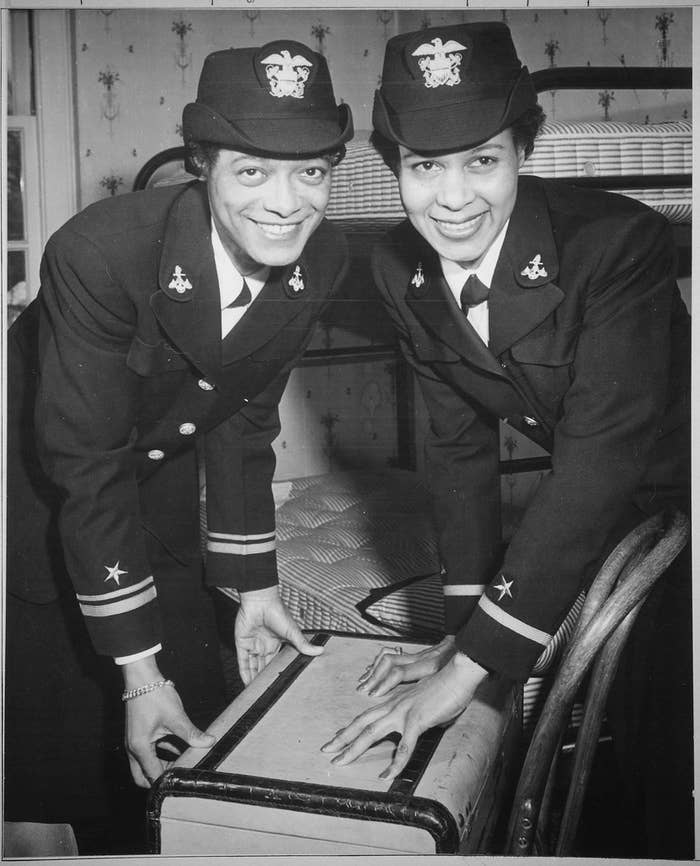 2.
A woman working on a dive bomber in Tennessee, 1943.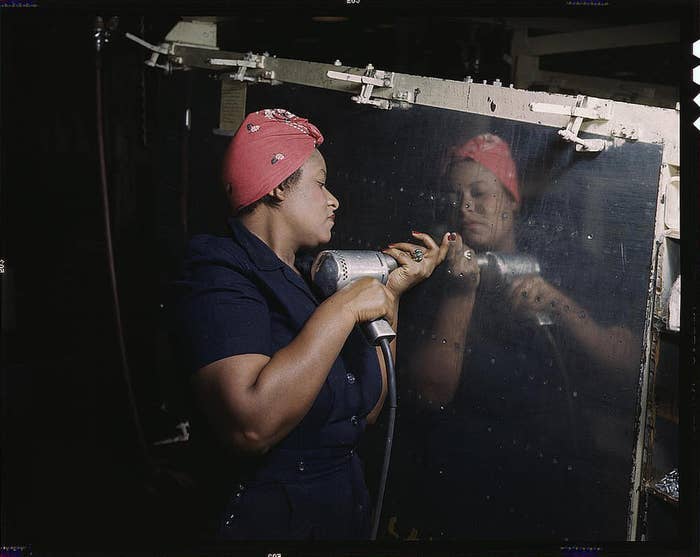 3.
A woman working at the Douglas Aircraft Company in Long Beach, California.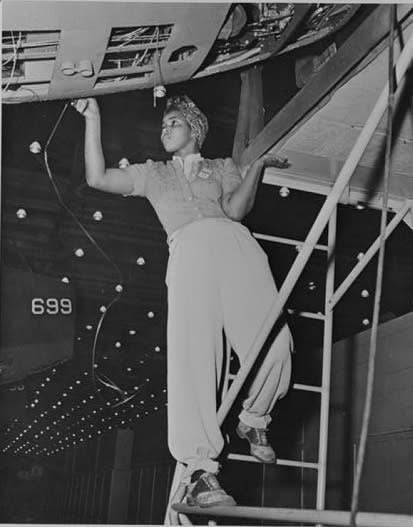 4.
A group of nurses including Lts. Prudence L. Burns, Inez Holmes, and Birdie E. Brown receiving mail from home in 1943.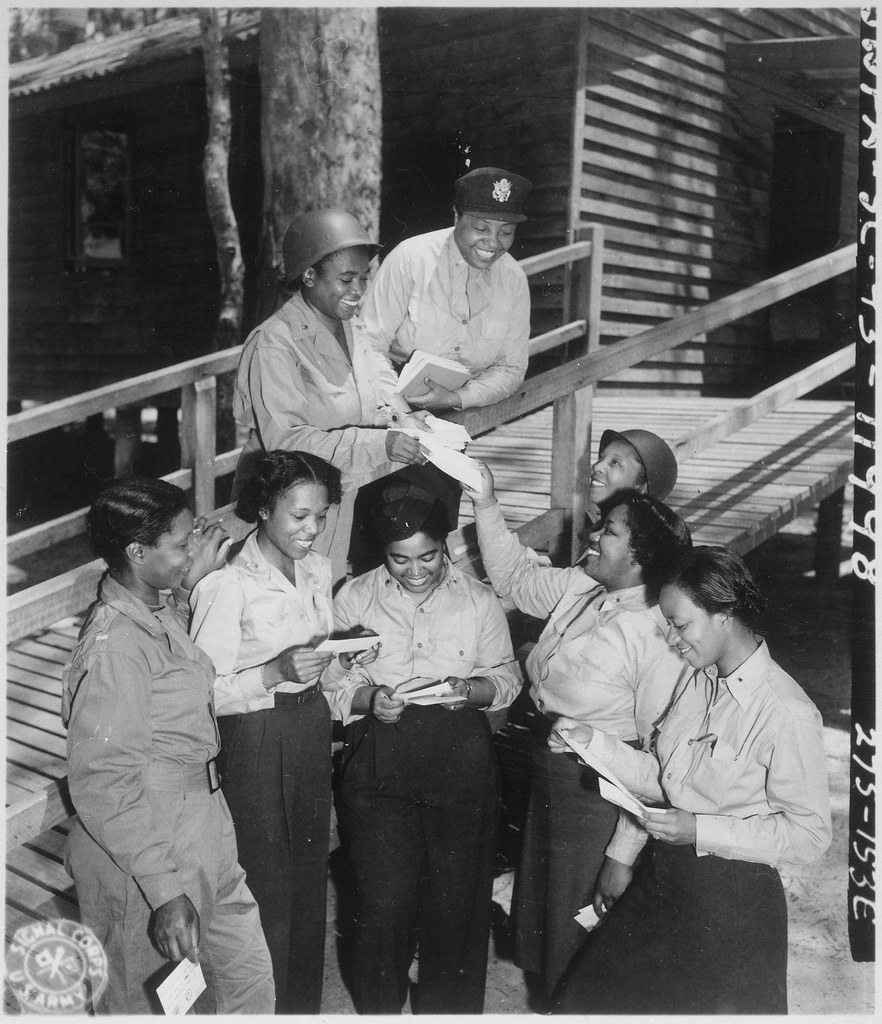 5.
According to the Library of Congress, "Plant foremen point to 20-year-old Annie Tabor as one of their best lathe operators, despite her lack of previous industrial experience."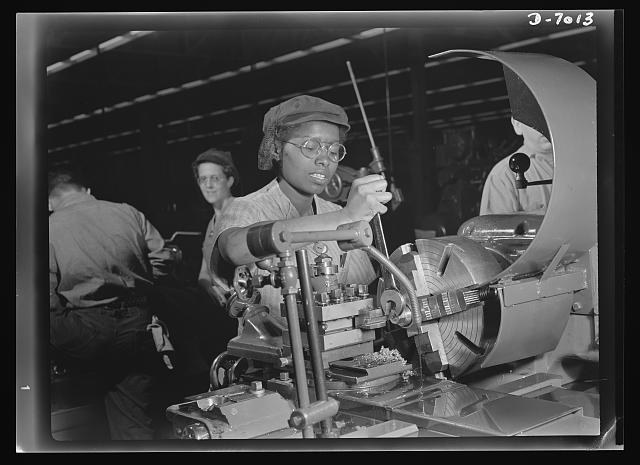 6.
Black women working for the Baltimore & Ohio Railroad Company, 1943.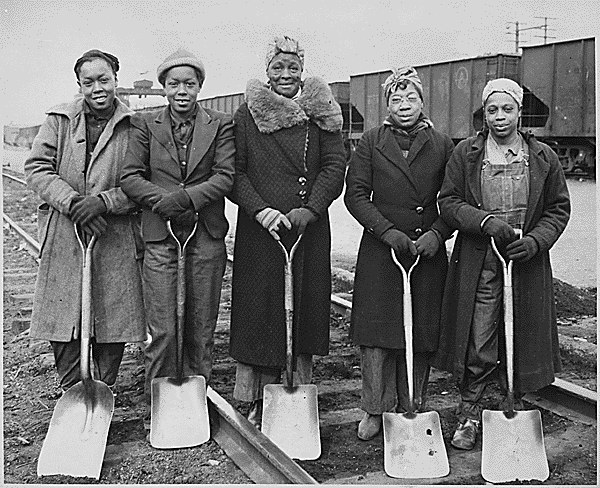 7.
An African-American riveter at work in Burbank, California.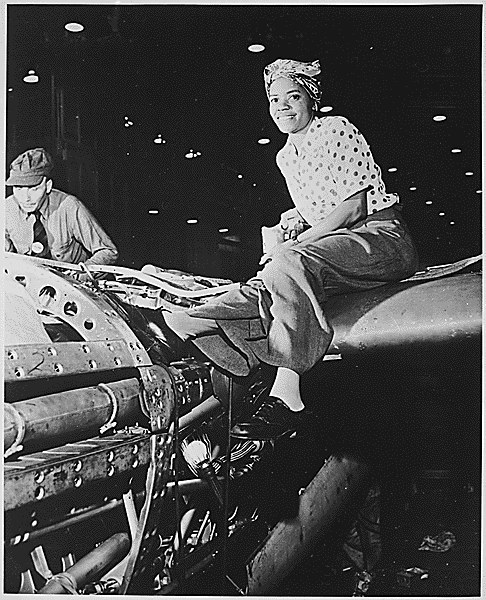 8.
Three nurses at work in June 1944.
9.
According to the Library of Congress, Juanita E. Gray began as a helper paid $4.56 a day in the Washington Navy Yard. After she graduated from National Youth Administration War Production and Training Center, she began earning $45 per week.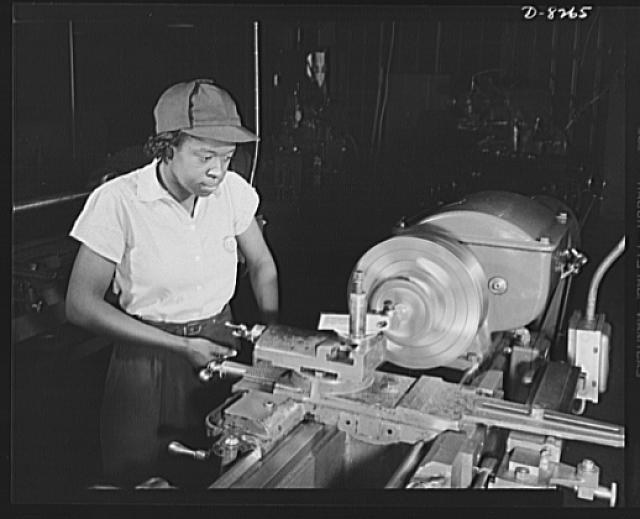 10.
A woman working in the El Segundo Plant of the Douglas Aircraft Company.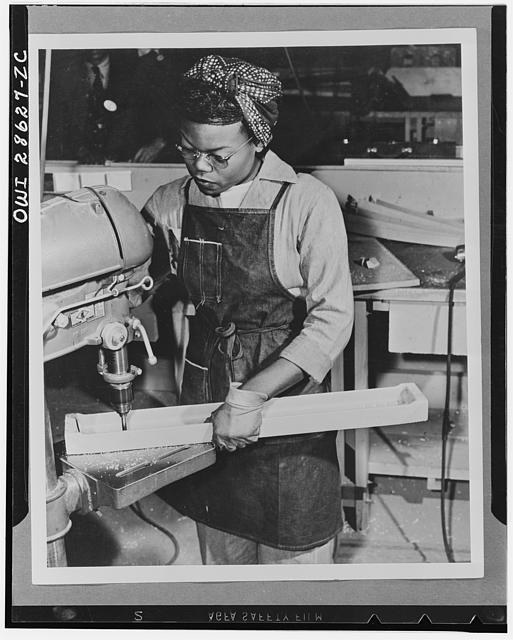 11.
Pfc. Johnnie Mae Welton working in a lab at Fort Jackson Station Hospital in 1944.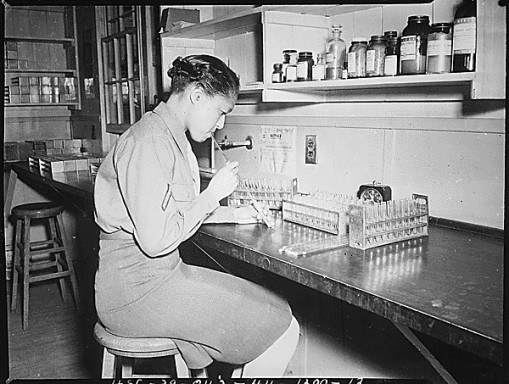 12.
From the National Archives: "Hospital Apprentices second class Ruth C. Isaacs, Katherine Horton and Inez Patterson (left to right) are the first Negro WAVES to enter the Hospital Corps School at National Naval Medical Center, Bethesda, MD, 03/02/1945."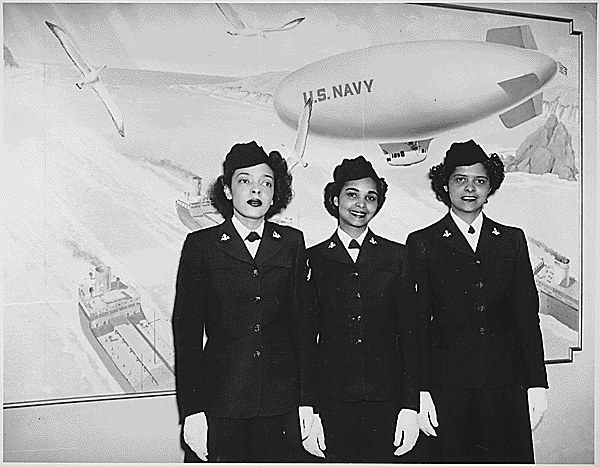 13.
Willa Beatrice Brown was the first black woman to earn a pilot's license in the US, and is widely credited with helping to create the squadron that became known as the Tuskegee Airmen.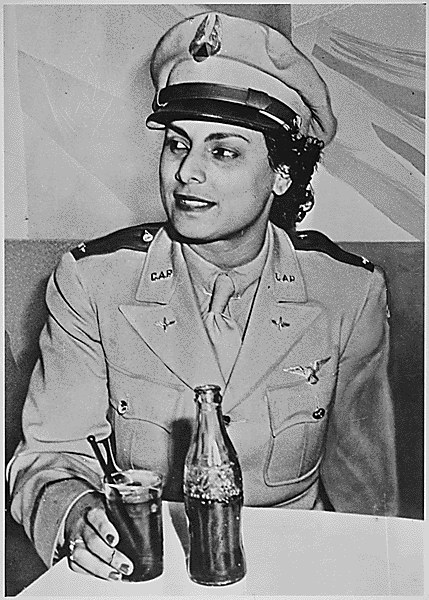 14.
Pvt. Ruth L. James, 1945.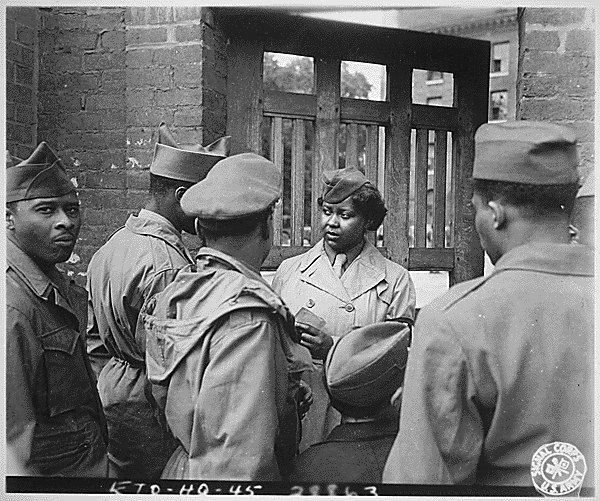 15.
US Navy WAVE Apprentice Seaman Frances Bates, 1945.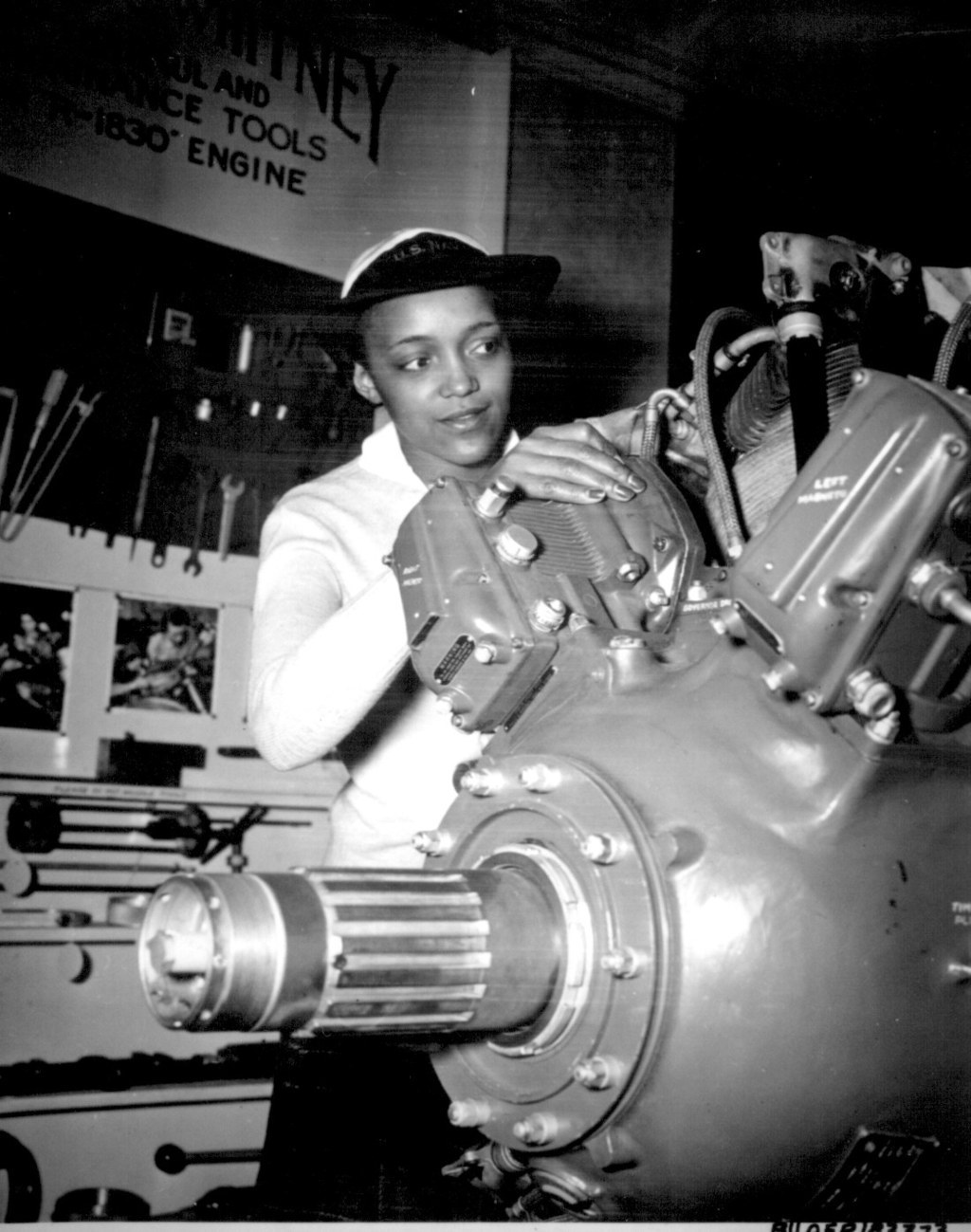 16.
WAAC cooks making dinner, 1942.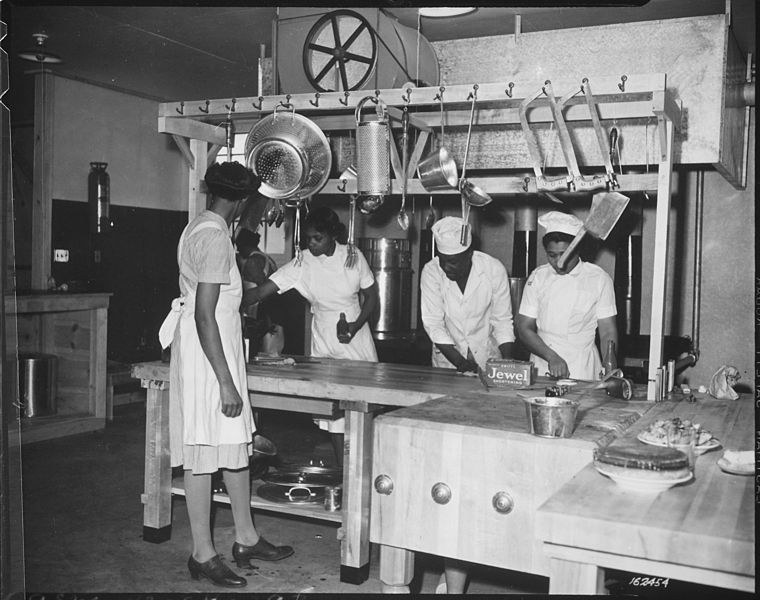 17.
Two WAACs at work in Washington, DC in 1942.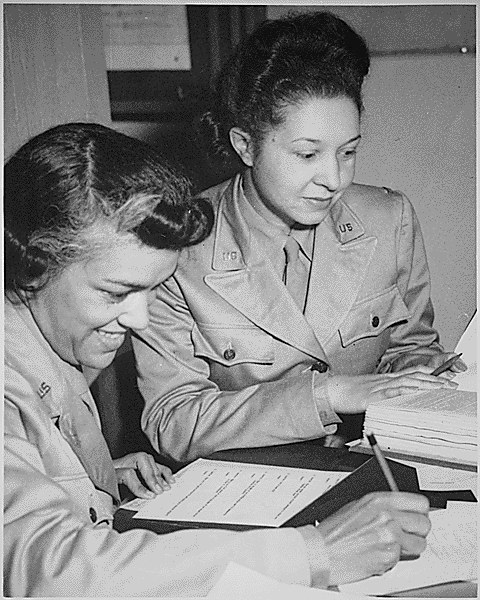 18.
A woman taking an exam at Officers' Candidate School, 1942.