Olaplex's No. 8 At-Home Hair Mask Only Takes 10 Minutes And Has Transformed My Dry, Damaged Hair
"My hair truly feels like it's repairing itself from the damage of the bleach, which is something I've never experienced with other products (and trust me, there's been a lot)."
We hope you love the products we recommend! All of them were independently selected by our editors. Just so you know, BuzzFeed may collect a share of sales or other compensation from the links on this page if you decide to shop from them. Oh, and FYI — prices are accurate and items in stock as of time of publication.
If you've ever bleached your hair in any way shape or form, you know the damage and toll it can take on your hair. Regardless of ~how~ many hair masks or treatments you use, sometimes the hair just doesn't cooperate — leaving you (and me) with a hair full of dry, straw-like hair.
Well, I've got some *fantastic* news for you. I finally found a hair mask that actually does wonders for dry, damaged hair, bleached or not. It's called Olaplex No. 8 Bond Intense Moisture Mask ($28 at Sephora) and it'll literally transform your hair (and your life!!!) after just one usage.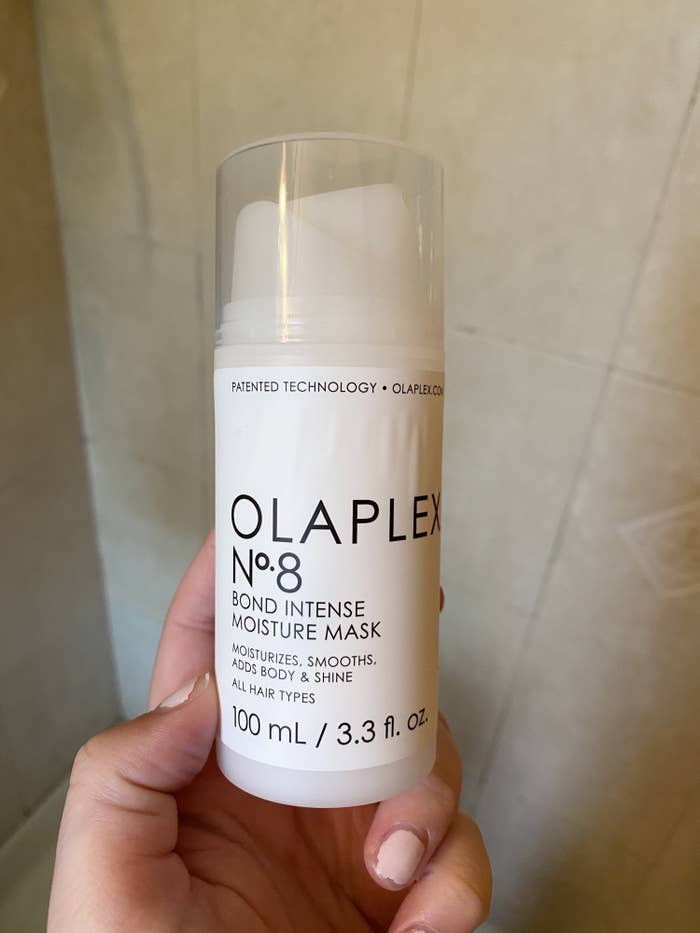 Olaplex has garnered lots of hype from hairstylists and people alike — including me! — as it provides ~real~ results that actually repair your hair, while staying relatively affordable and easy to do at home.
As someone who just got blonde highlights, I can list a whole slew of things that make it annoying to upkeep. Even though I've followed every. single. step that my colorist gave me, I've still ended up with dry hair and mega-knots that *don't* seem to go away no matter how many times I brush my hair. Recently, I even cut my hair in an effort to salvage it, but to no avail. It's safe to say that my hair is dealing with a dramatic transformation.
After just one usage of Olaplex No. 8, I saw a major difference in my hair. It was super easy to comb, felt soft the touch, and looked incredibly shiny — a complete 360 from what I started with. The results last for about three to four days for me (sometimes more, sometimes less) but with each usage, I feel my hair getting less knotty. My hair truly feels like it's repairing itself from the damage of the bleach which is something I've never experienced with other products (and trust me, there's been a lot).
After shampooing your hair, just apply the mask from the mid-length to the ends and work it through with your fingers. If you have shoulder-length hair, it's recommended you use two pumps whereas people with longer or thicker hair should use more. You'll then leave it on for 10 minutes (yes, only 10!!), rinse it out, and vóila, shiny, hydrated hair!
But I'm not the only one obsessed with this mask. The internet is raving about it, too, saying it makes their hair soft, shiny, and silky. In fact, many even said it brought their hair back to life after ~tons~ of dryness and damage from bleach.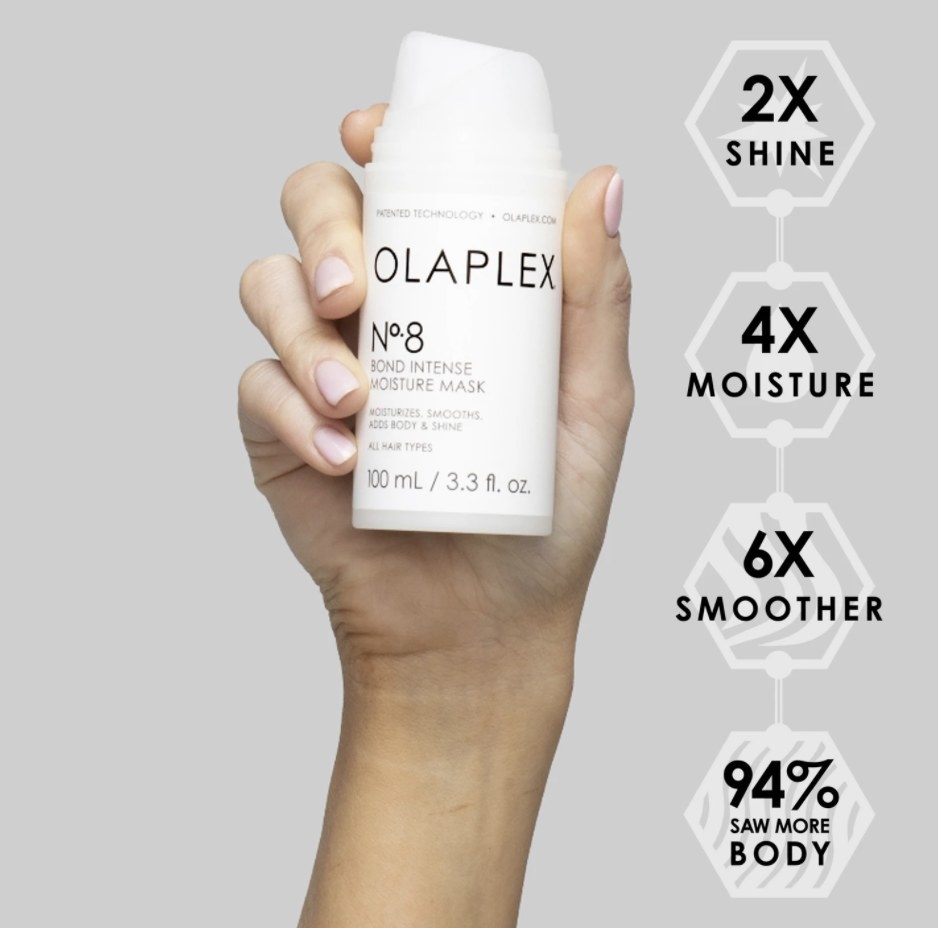 After just one treatment, tons of people have seen a dramatic transformation on their hair with years of damage vanishing in a matter of 10 minutes!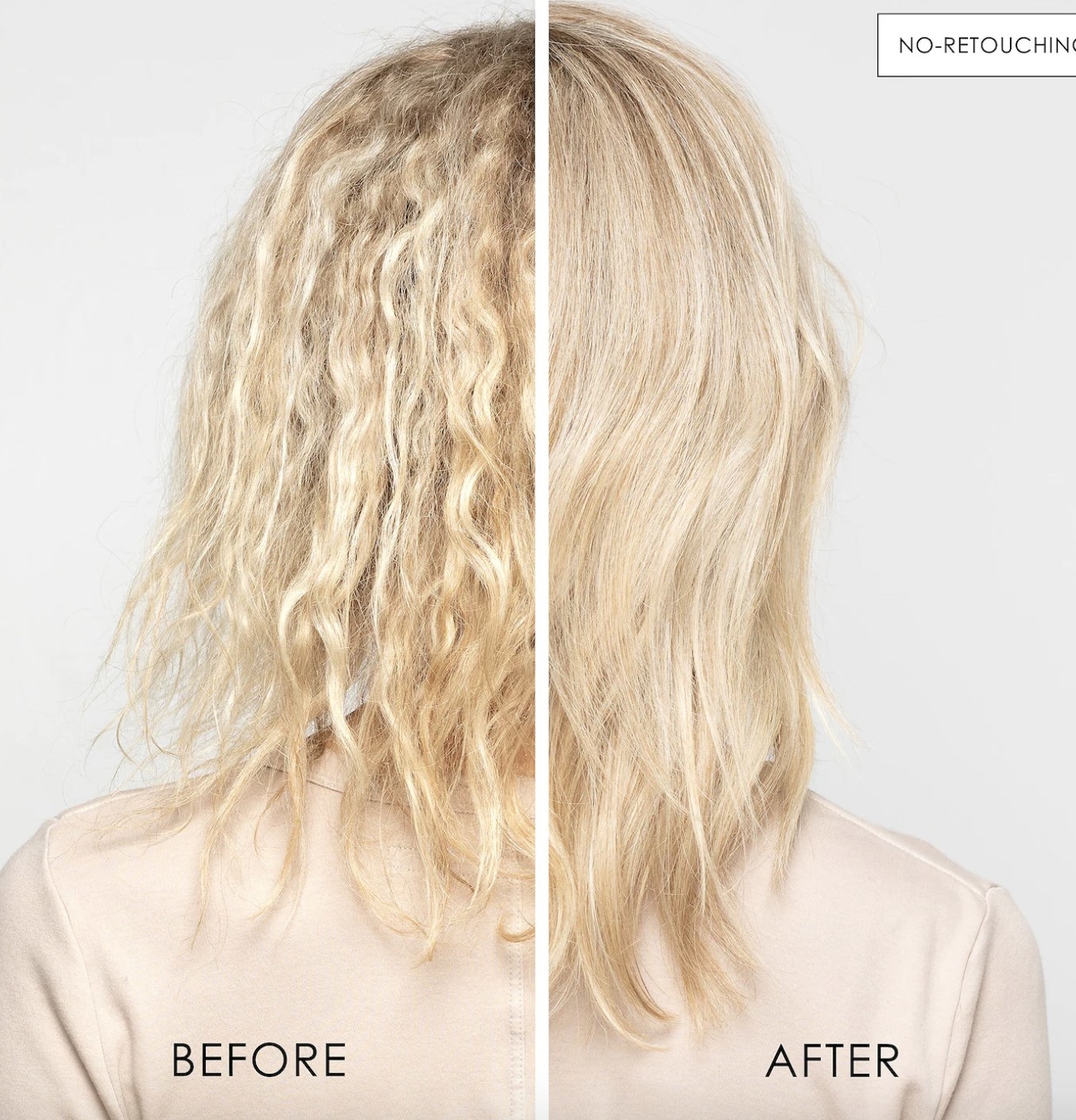 Arguably the best part about it is that it ~literally~ works on all types of hair. When I say it works on all types of hair, I mean ALL types of hair. This means reviewers with thin hair, thick hair, and with curls of all types, including 2a–4c!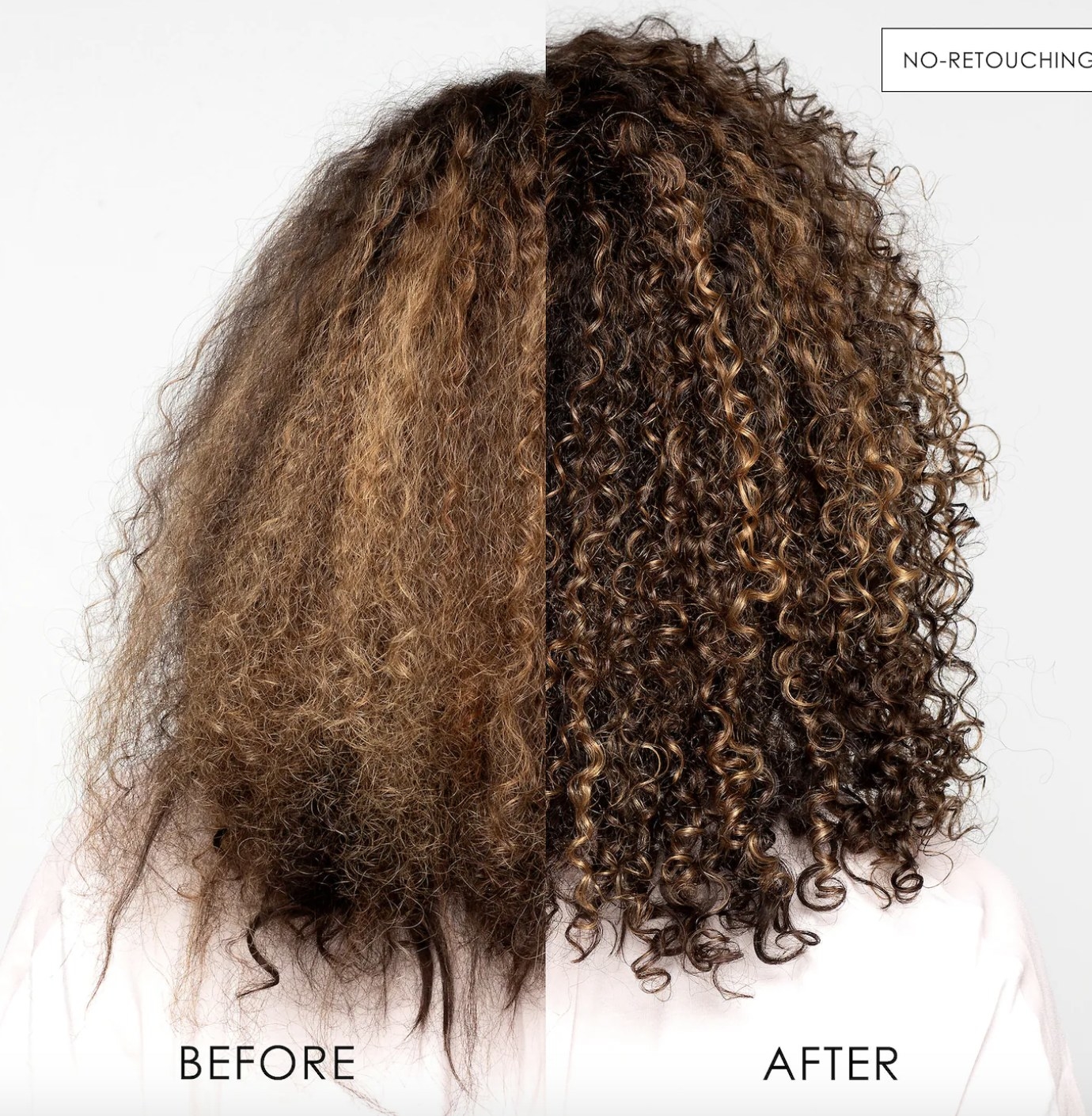 While you can just use it alone, the brand recommends using it in conjunction with No. 0 Intensive Bond Building Hair Treatment and No. 3 Hair Perfector once a week for a super, super deep repair.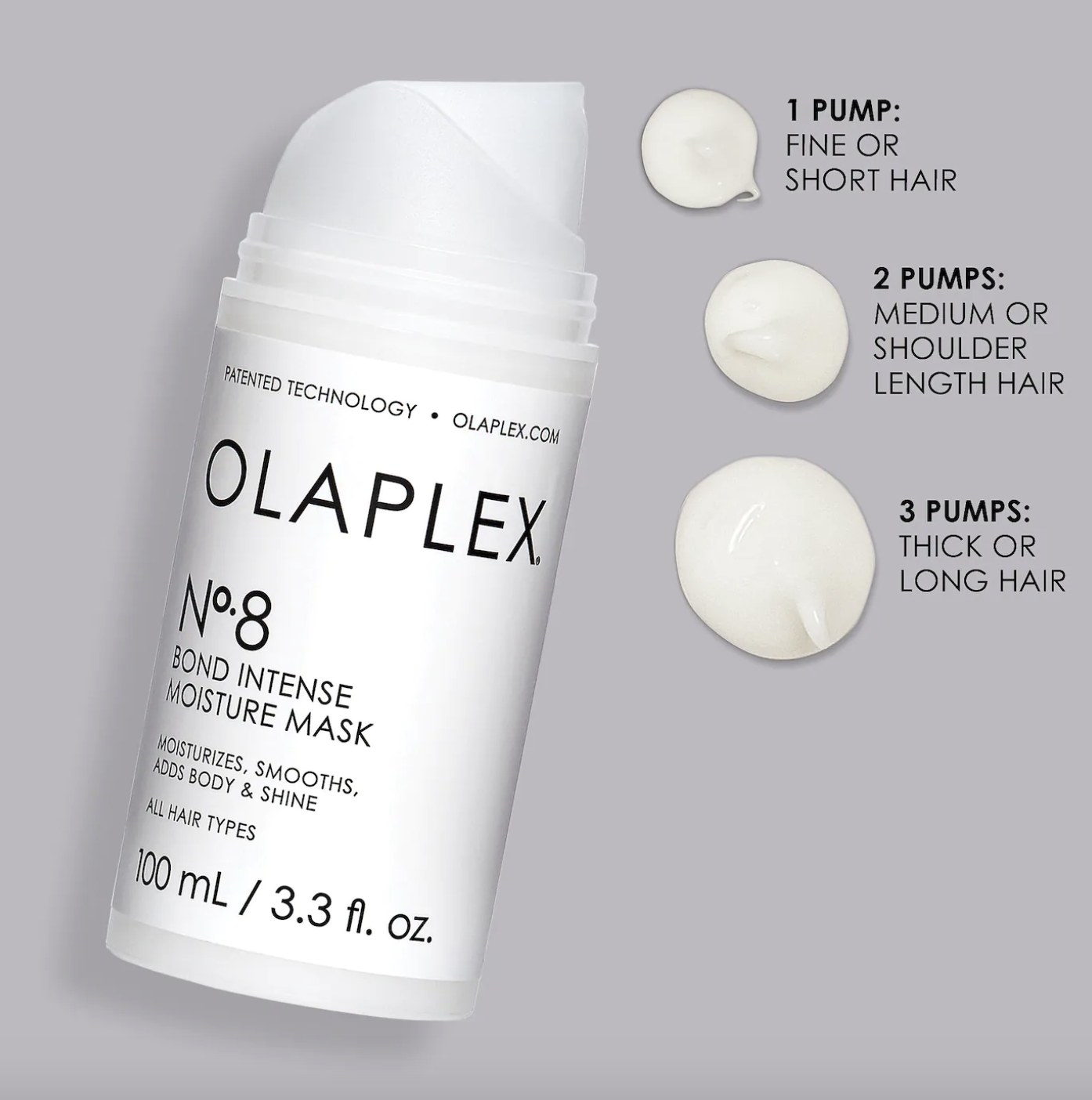 While it's a bit pricey at $28 for 3.3 oz, just a little bit of product goes a long way and its *way* cheaper than an in salon-treatment! The end results are one hundred percent worth it so go get yourself some shiny, moisturized locks.