Adorable news from the Megan Fox / Machine Gun Kelly household. The couple has adopted a kitty named Whiskey! "Welcome Whiskey to the gang," the singer captioned.
Whiskey is a Bengal, and he is the CUTEST.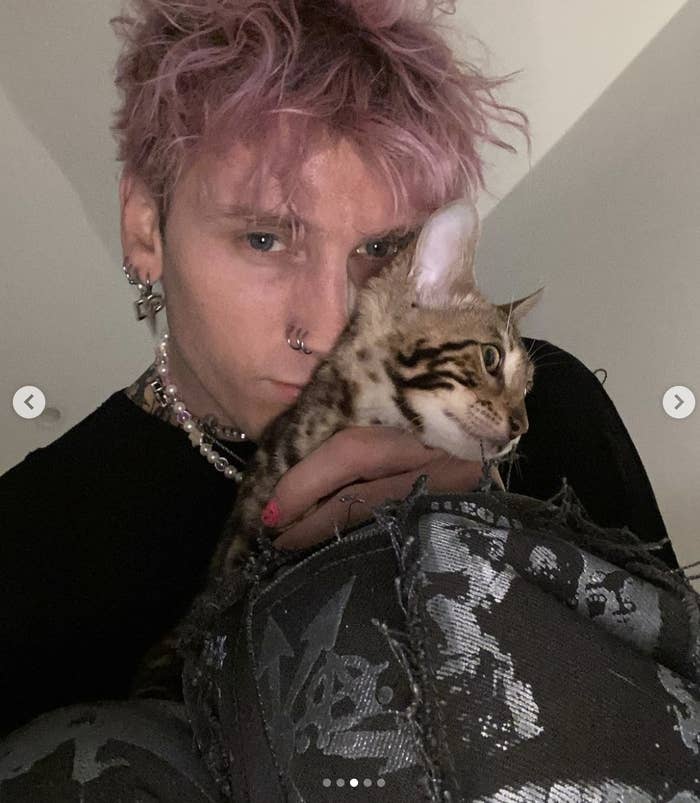 Here he is all cuddled up to MGK in bed.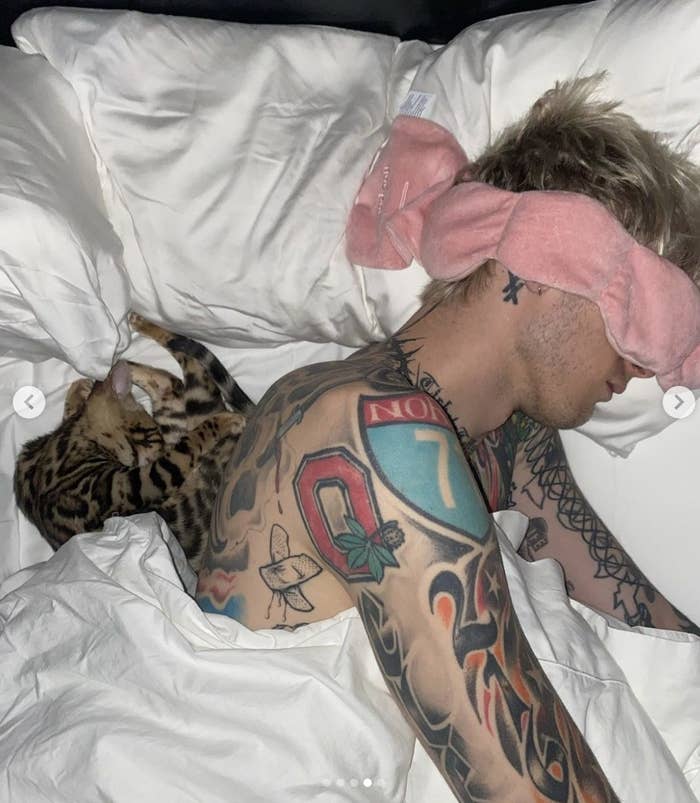 Megan and MGK (aka Colson Baker) also wore matching leopard-print PJs in celebration of their newest family member.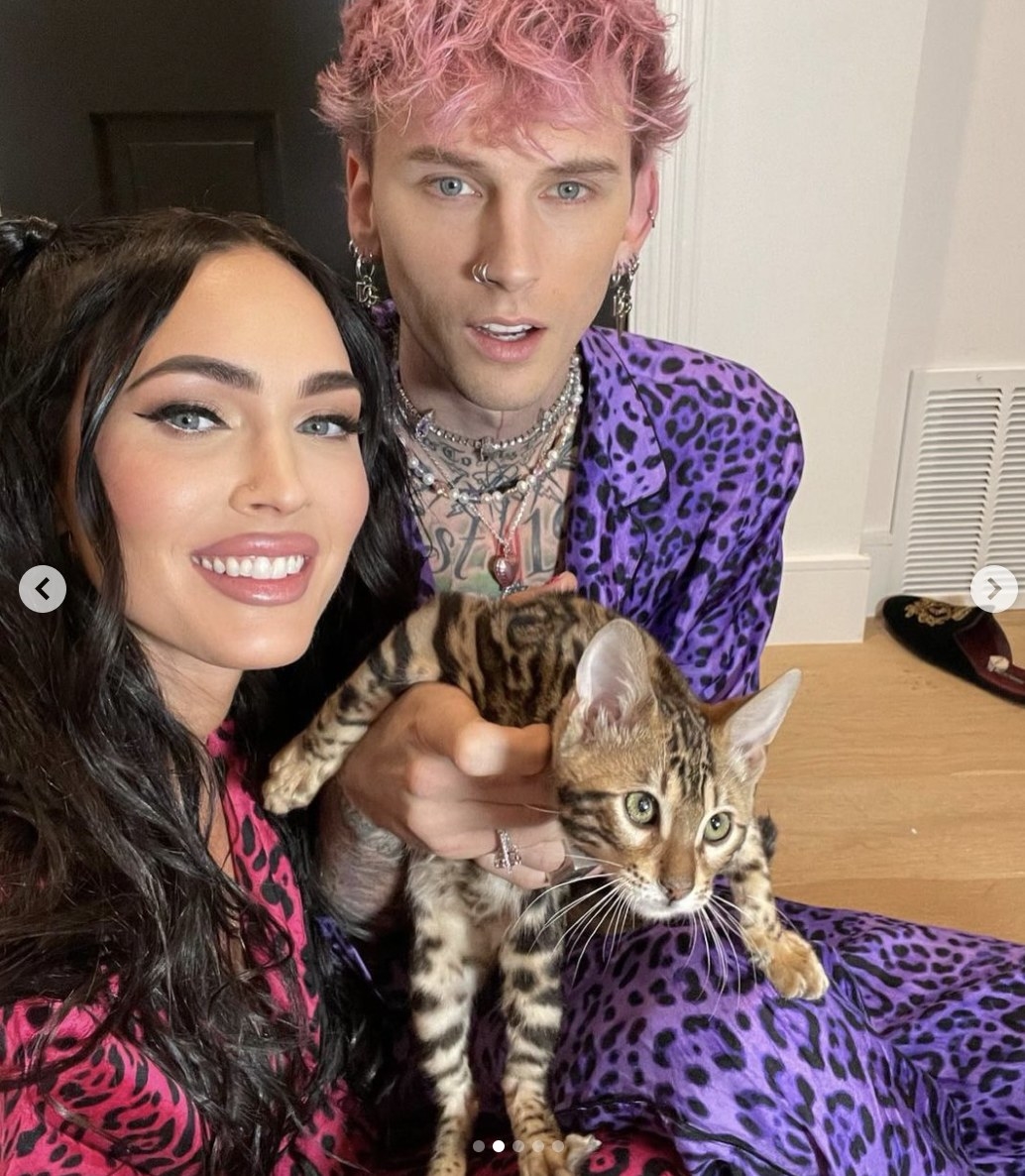 Megan and MGK, of course, got engaged last month, writing on Instagram that they drank "each other's blood" to seal the union.
"We asked for magic," Megan wrote at the time. "We were oblivious to the pain we would face together in such a short, frenetic period of time. Unaware of the work and sacrifices the relationship would require from us but intoxicated off of the love. And the karma."
You'll also recall that MGK designed Megan's ring himself, fusing their birthstones together to symbolize "two halves of the same soul, forming the obscure heart that is [their] love."
MGK also talked about how wedding planning was going on The Late Late Show With James Corden. Apparently, they are facing some, uh, strategic roadblocks. "When they can build me, like, a red river with gothic..." he started, adding, "The location is hard, trying to find a spot that's matching my artistic [vision]."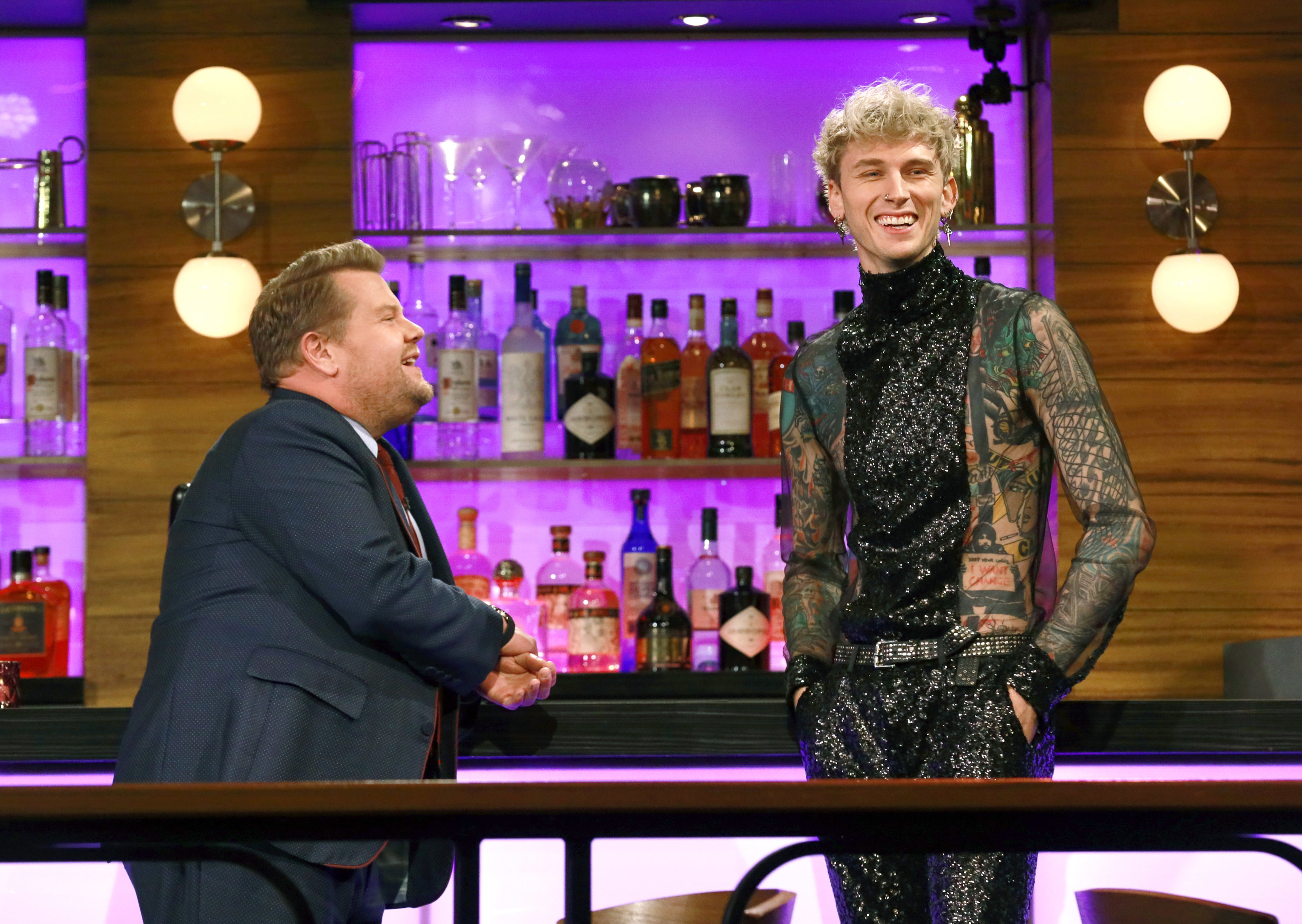 Whatever happens, I hope they train Whiskey to be the ring bearer.