In fact, by now, you probably know way more about their relationship than you ever wanted to. (CC: drinking each other's blood.)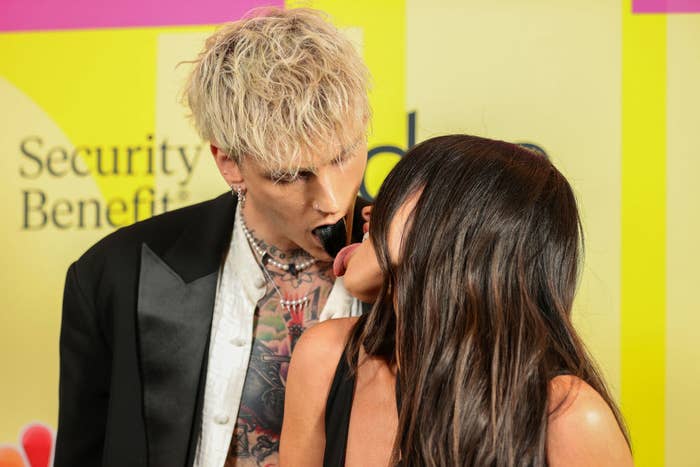 Because, of course, when two famous people date, that's all anyone talks about — where they are, what they're doing, what events they attend.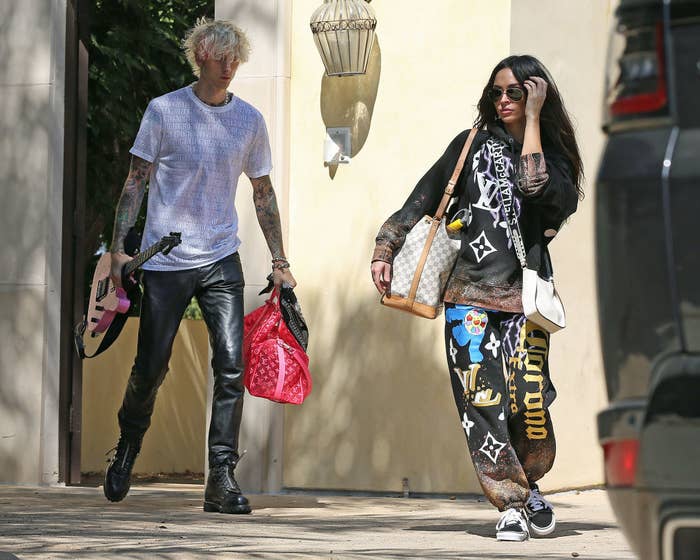 Well, over the weekend, Megan and MGK had a pleasant little outing at the NBA All-Star Game in Cleveland, Ohio.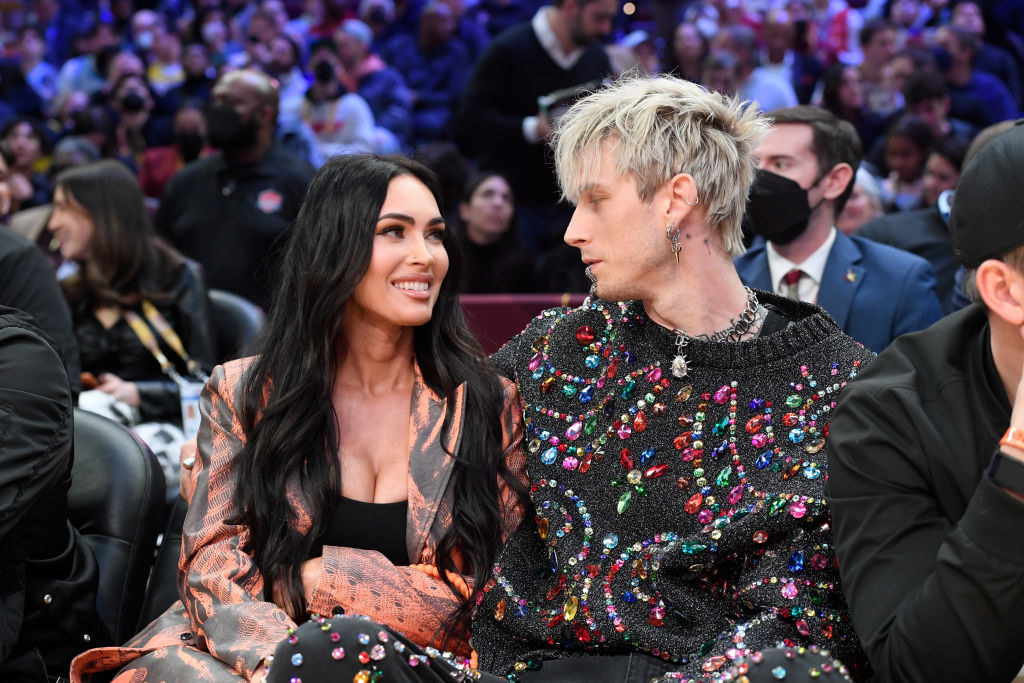 Things got a bit awkward, though, when the camera zoomed onto their faces and the announcer said, "Please welcome Machine Gun Kelly and his wife, Megan Fox."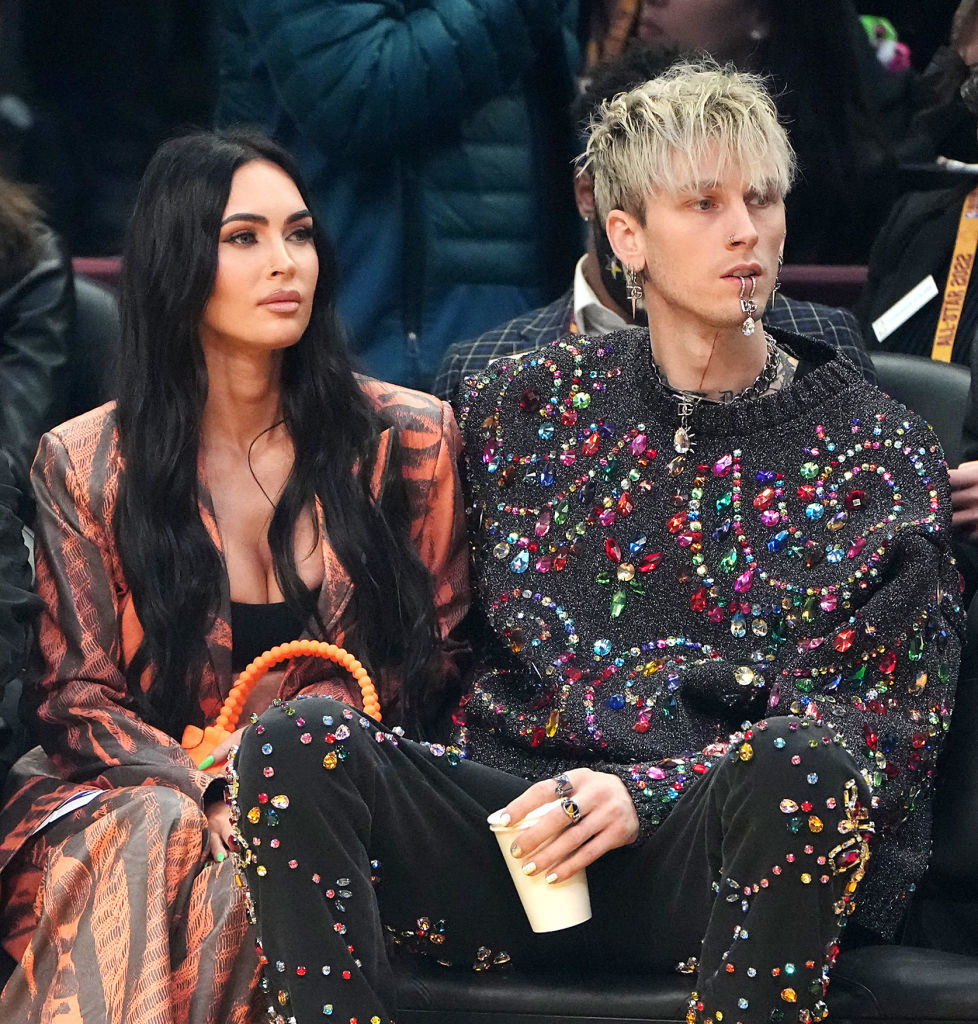 Megan Fox? As in star of Transformers, Jennifer's Body, Jonah Hex — and resident "It" girl in Confessions of a Teenage Drama Queen and HOLIDAY IN THE SUN?? THAT Megan Fox??
Megan seemed to not know what to do either, because after the announcer's little flop, she whispered to MGK "I'm not your wife yet," or at least that's what it looked like.
Megan and MGK did get engaged earlier this year, but they have yet to hold the actual wedding (believe me, I'd know).
And when they do get married, I still feel like we should never refer to them as "MGK and his wife"...