Two months ago Machine Gun Kelly gave Megan Fox an engagement ring she can't take off without sustaining minor injuries before they — maybe — drank each other's blood beneath a Banyan tree, because "love is pain" and theirs is eternal.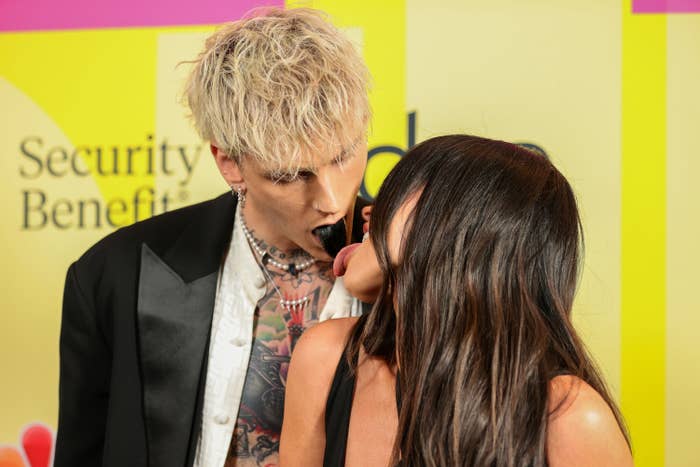 The twin flames famous for uniquely intense public displays of affection have now begun to tentatively plan their future wedding. But according to MGK, aka Colson Baker, the couple is running into logistical roadblocks at the moment.
That's mainly due to his aesthetic goals for their big day, which, not unlike January's proposal, sound extremely complex and specific.
You'll recall that he designed Megan's ring himself — strategically fusing their respective birthstones together to symbolize "two halves of the same soul, forming the obscure heart that is [their] love," and embossing the band with spokes so that it literally hurts to remove.
Anyway, the ceremony. During a recent appearance on The Late Late Show with James Corden, MGK revealed that he and Megan have yet to establish a wedding date. As for when they'll take that leap?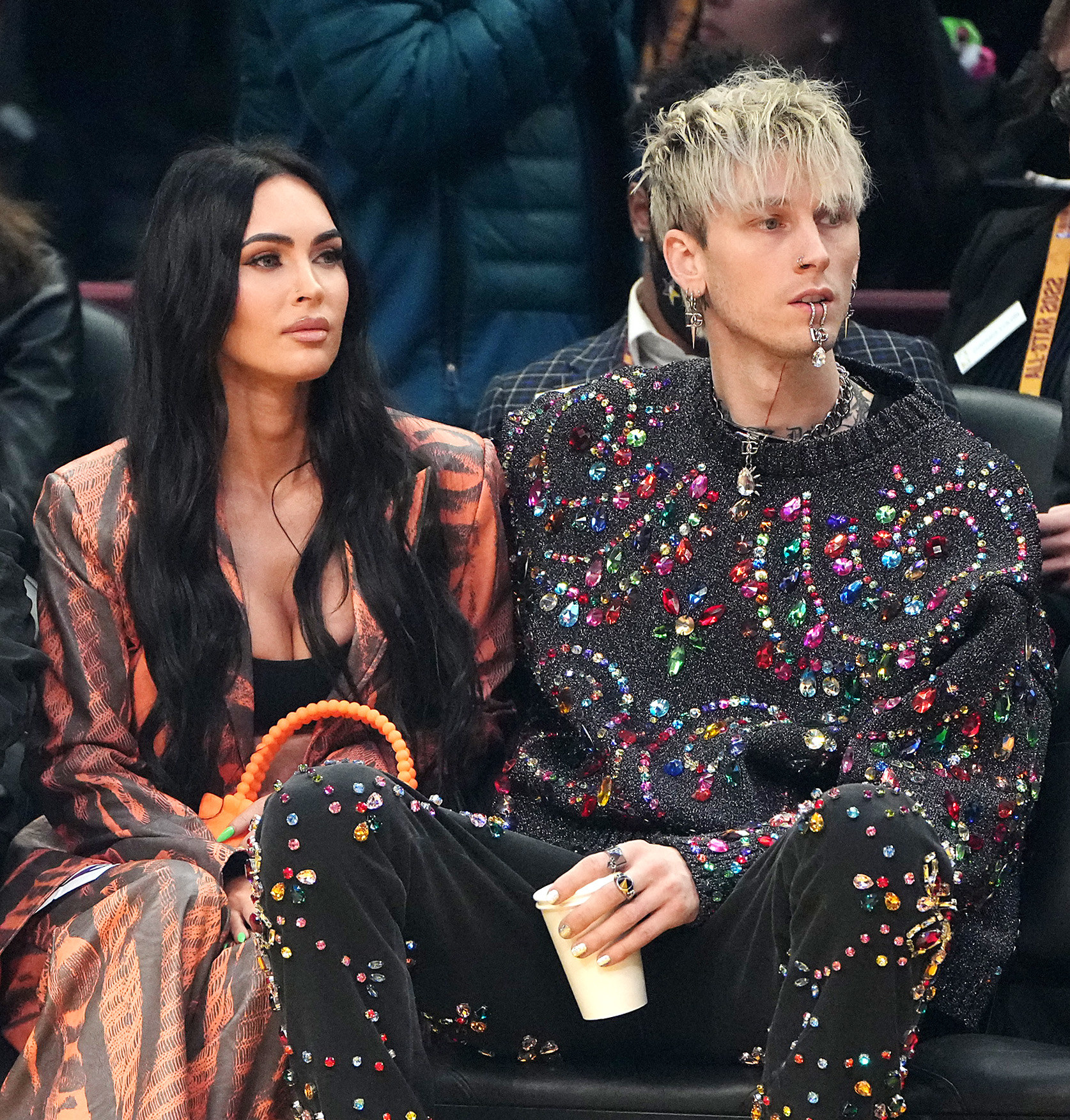 "When they can build me, like, a red river..."
"...with, like, gothic..."
"The location is hard. Trying to find a spot that's matching my artistic [vision]."