For her latest look — an all-black, no-shirt ensemble — even Kim Kardashian took a break from giving bad girlboss advice to post a photo praising Rih.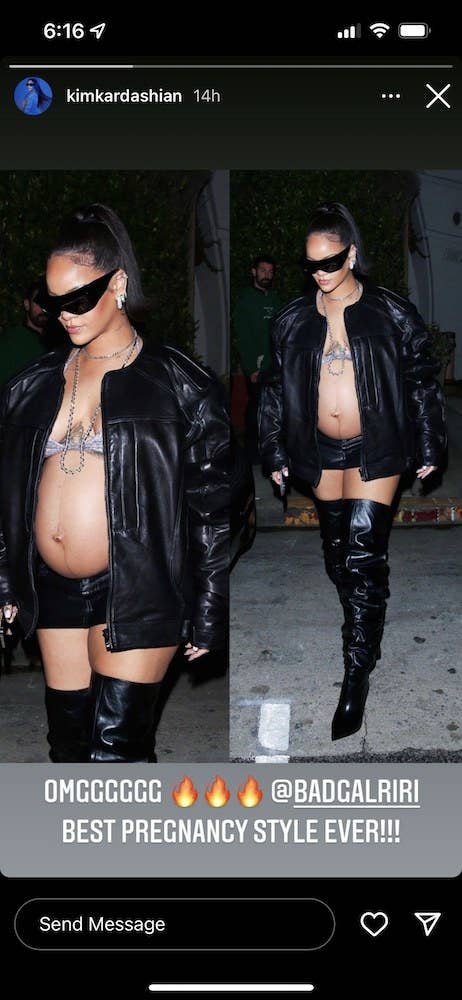 And this isn't the only *chef's kiss* maternity outfit Rih has worn recently. Here's a gorgeous silver ensemble she wore to the launch of her Fenty makeup line at ULTA.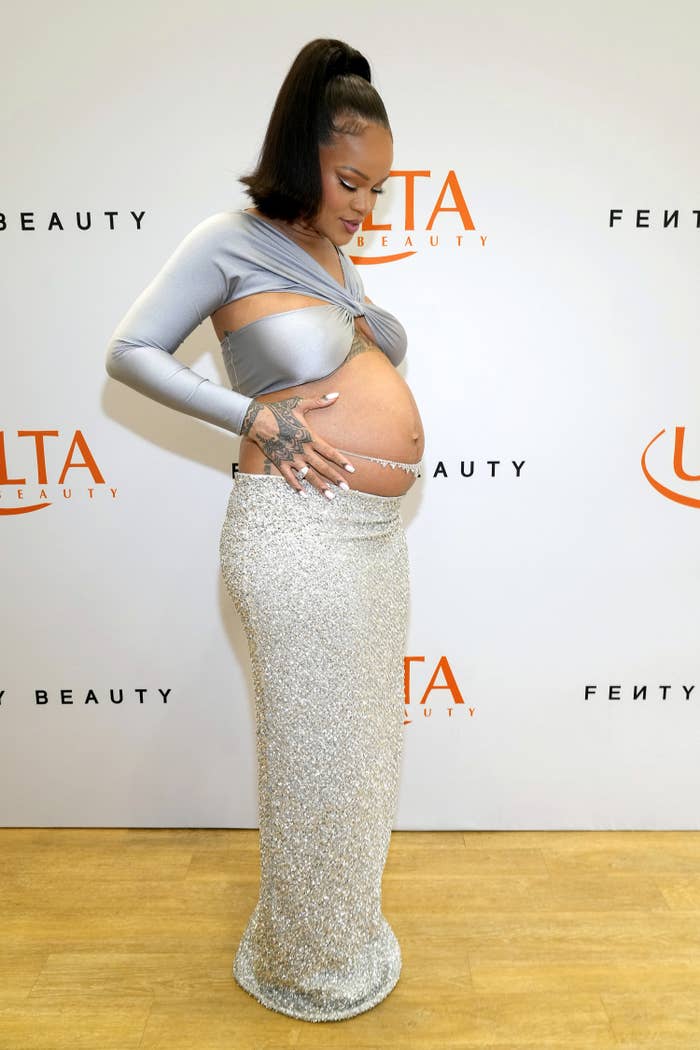 Truly breathtaking.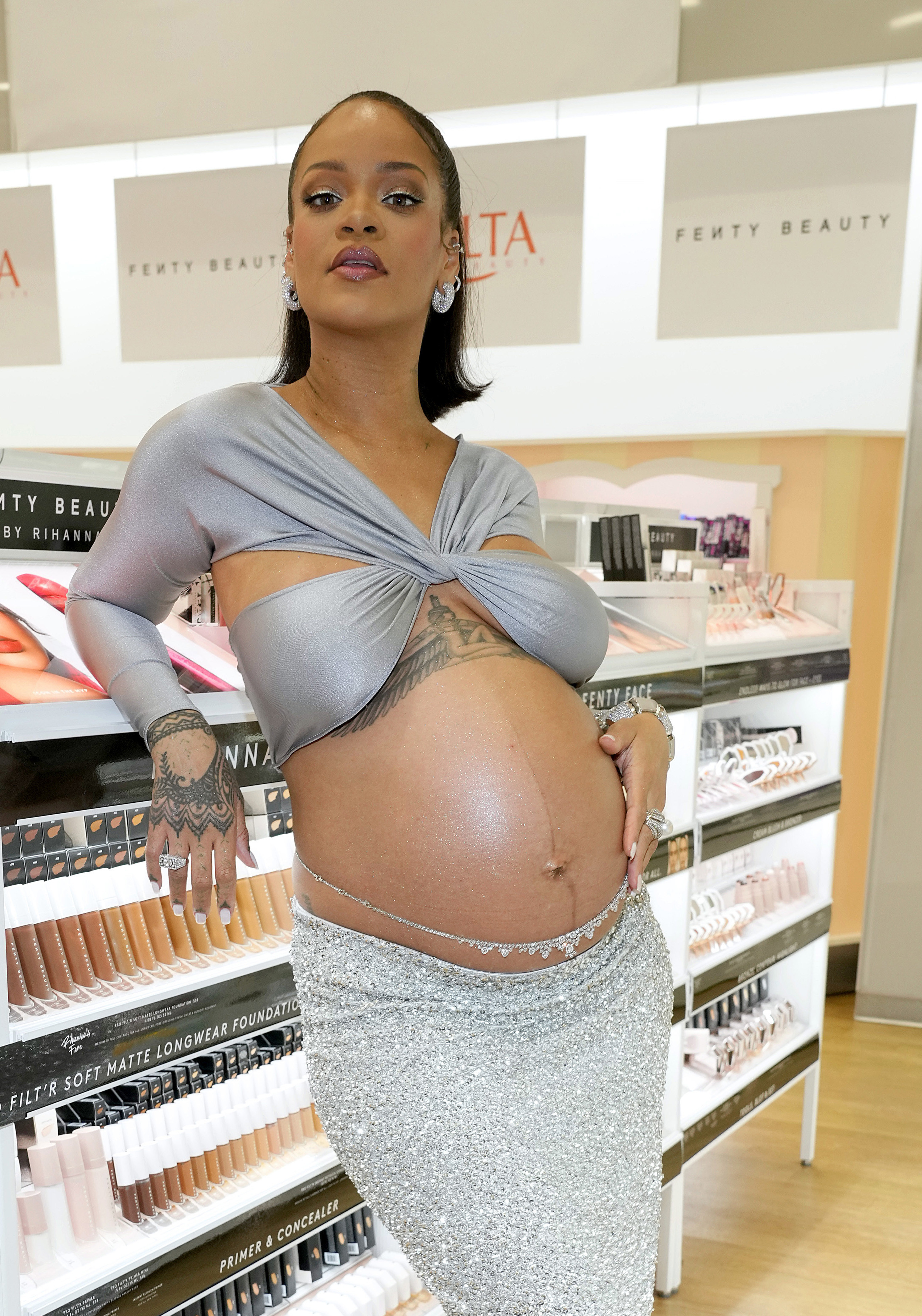 So many good things happening in this photo. (Also, I have recently become a convert to the Pro Filt'r Soft Matte Longwear Powder Foundation — 10/10 coverage.)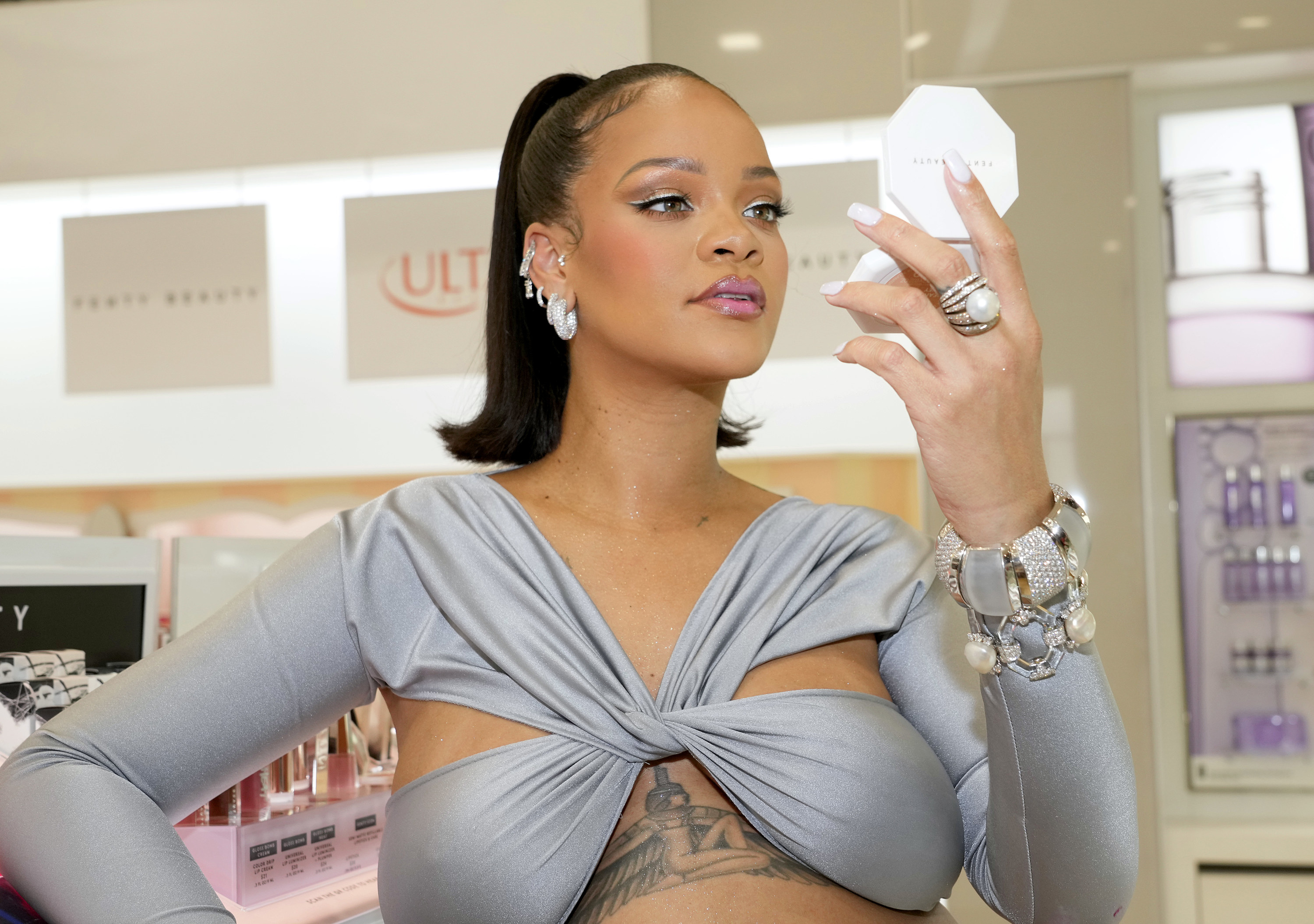 "I'm enjoying not having to worry about covering up my tummy. If I feel a little chubby, it's like, whatever! It's a baby!" Rihanna told People last month. "Right now, being pregnant, some days you just feel like, 'Ugh, I just want to lay here on this couch all day.' But when you put on a little face and a little lipstick, you transform."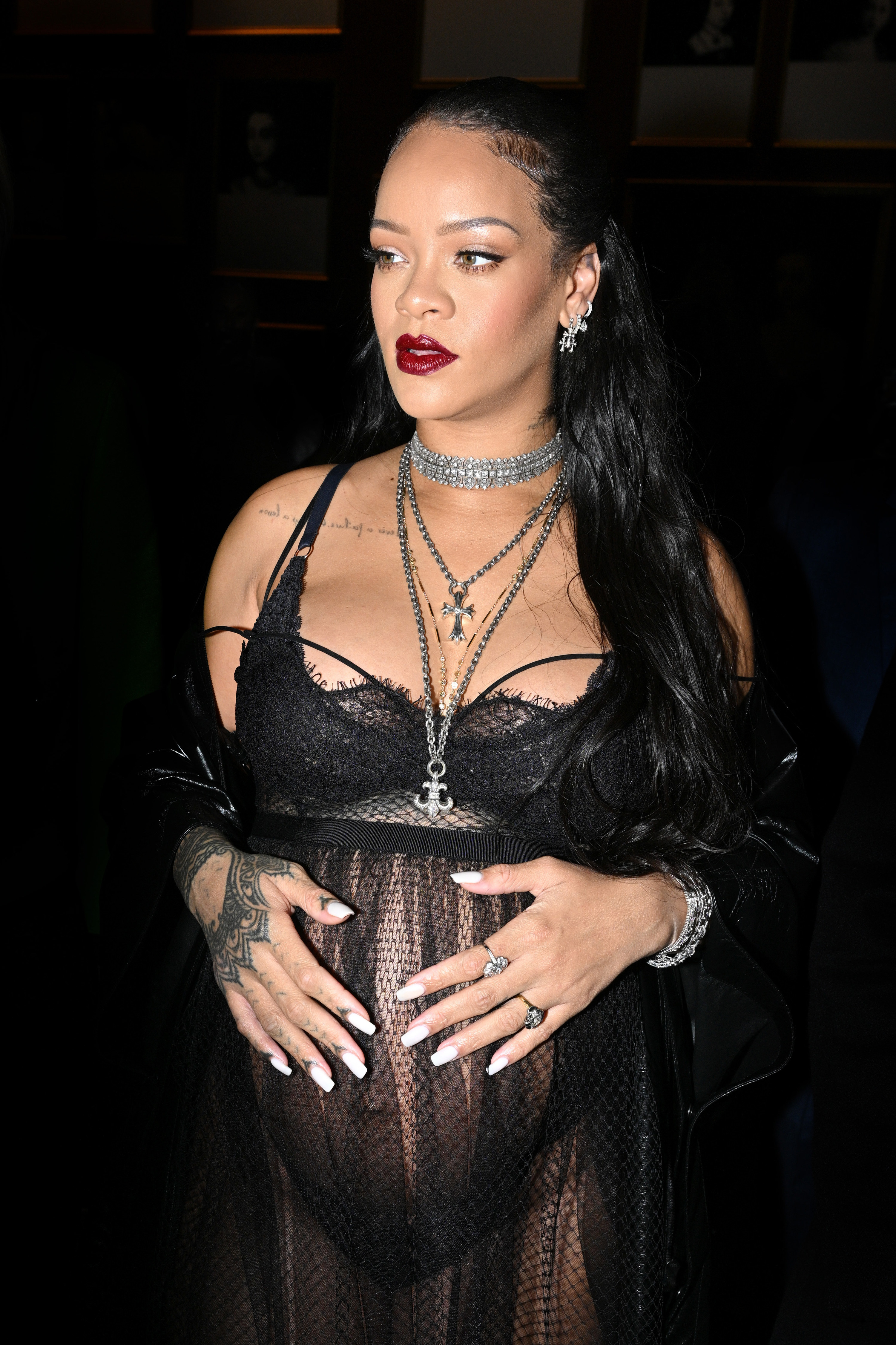 All hail.