"Continental" Robert Susz brushed up against pop stardom with his band Dynamic Hepnotics in the 1980s.
Their biggest hit was "Soul Kind Of Feeling" in 1984. Written by Susz, it remains a staple on nostalgia radio and in bars, supermarkets, chemists and wherever else popular music is played.
"Soul Kind Of Feeling" went Top 5 in Australia — no small feat for a Sydney band on a smallish record label in the mid-80s competing for chart space against U2, Culture Club, Prince, Michael Jackson, Cyndi Lauper, INXS, Lionel Richie, Billy Idol, ZZ Top, Madonna, Bruce Springsteen, Van Halen, Phil Collins, The Police, Billy Joel, Huey Lewis, Eurythmics, Midnight Oil and The Angels. And Dear Enemy.

Susz was at the height of his fame in 1985 when I first interviewed him and the band at a rehearsal studio in Sydney's inner east. They were on the radio and the TV, in the glossy pop magazines and on the bill at large outdoor festivals. I, meanwhile, was 15 and wet behind the ears. I can still see the band falling apart with laughter when I asked in all seriousness if the fame and chart success had brought great monetary rewards.
It hadn't. And didn't. As with many Australian musicians who find themselves in the charts, all that's left when the spotlight pans elsewhere are the musical recordings (often owned by the record label), the friendships and the tales, growing taller by the year.

When the hit songs, long tours and TV appearances on Countdown and The Midday Show came to an end, Susz kept on playing gigs and releasing albums with different bands. Anything, Susz concedes, to ensure he continues "avoiding manual labour".
For 40 years, music has paid the bills and Susz hasn't stopped — until now. In 2019 he played 99 shows. In 2020 he had played 21 before the coronavirus curtain came crashing down on March 19.
A long-term denizen of Sydney's inner east, Susz, now in his mid-60s, chose weeks ago to accept an offer to decamp to the bush as the pandemic worsened.
"My very close best friend Jay was heading home to her property in remote NSW," Susz tells BuzzFeed News. "As my gigs got canned she suggested I should leave town with her and try life on the farm. I've always been an inner city wimp. Now I'm trying to adjust to the rural life."
And so "Continental" Robert — a handle paying tribute to his Euro heritage — became "Country" Bob. Fish out of water doesn't quite capture it, as "Country" Bob came to terms with an outdoor toilet, no running water and snakes.
"I think the only time I've used an outdoor toilet was at music festivals," he says.
To stay amused, Susz began documenting his experiences on Facebook in diary form. He has posted late-night solo performances by lamplight, his only live audience a mess of moths; drawn cartoons about his football dreams and brief pop star status; and explained how weird and frankly fucking terrifying it is for a city slicker to have to walk to an outside toilet when you know there are snakes in the vicinity.
We've obtained Susz's diaries from this foray into the great outdoors. Please enjoy this (lightly edited) selection.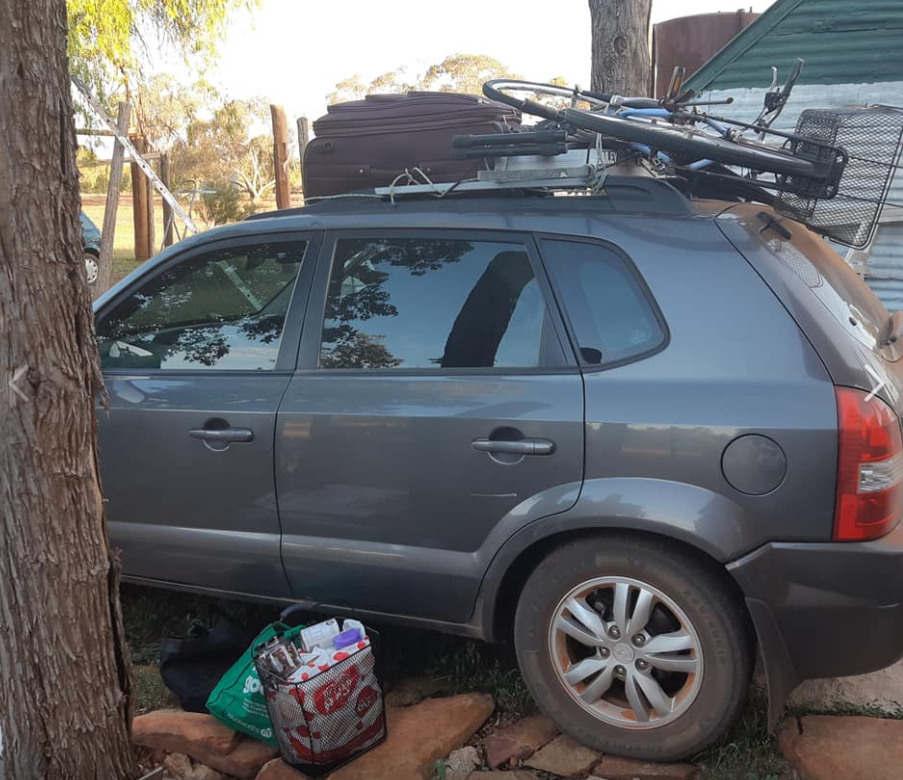 Day 1
Leave inner city Sydney at 4.30am & arrive 6.30pm to our destination. Van is packed full of supplies. Clothes, food, medications, harmonicas and other essentials as the nearest shop is 1 hr and 45 min drive away. On the roof is tied a ladder, keyboard stand, bicycle & a couple of jerry cans full of petrol we picked up on the way. Amazingly nothing fell off. I fall asleep at 10pm-ish after we were awake for about 30 hrs straight.
Day 2
Pretty uneventful. Learned a bit about life here on the farm. No running water, bucket baths, the toilet is a little shed out in the paddock. This night I'm attacked by a swarm of angry moths while in the outhouse. I go to sleep midnight.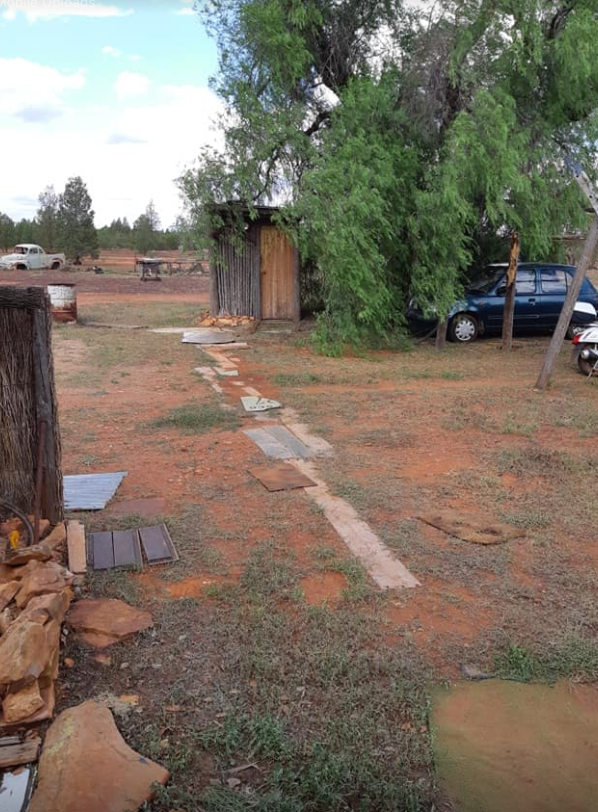 Day 3
I wake up about 10am. I make it out to the toilet. I'm sitting reading last week's newspaper when I look up & a big brown SNAKE is slithering in through a crack between the wooden slats on one side of the outhouse.
I stop reading the newspaper.
I'm looking at the snake. It's now trying to slide back out of one of the other gaps between the slats but realises it can't fit so backs out & tries the next one & still can't fit out. I've still only seen the front half of the snake as the back half hadn't even come through the entry opening. I decided it's time to try and make it out of the toilet.
The snake has now stopped & is just looking at me. By the time I'm ready to get out of the toilet, the snake decides to back out of its entry gap. I slowly open the door, looking around carefully but it is nowhere to be seen. I make my way back to the house making loud steps to make sure any snakes would know I'm heading in their direction.
I tell my friend what happened. We go out looking around for a while then go back to the house. I'm inside when I hear "ROBERT" — my friend is calling me outside. There's a smaller snake sunbathing on a ledge on the side of the house. She tells me to keep an eye on it while she looks for a shovel or something to eliminate the snake. She comes back out but when she gets close up to the snake (I bravely wait 10 metres behind her) it slips away quickly... under the house... sob.
Of course now everything looks like a snake to me, shoelaces, socks, a belt, whatever. At least I don't mind the angry moths so much anymore. Unfortunately I have to go out to the toilet now, once more before sleep time ... to be continued tomorrow ... hopefully.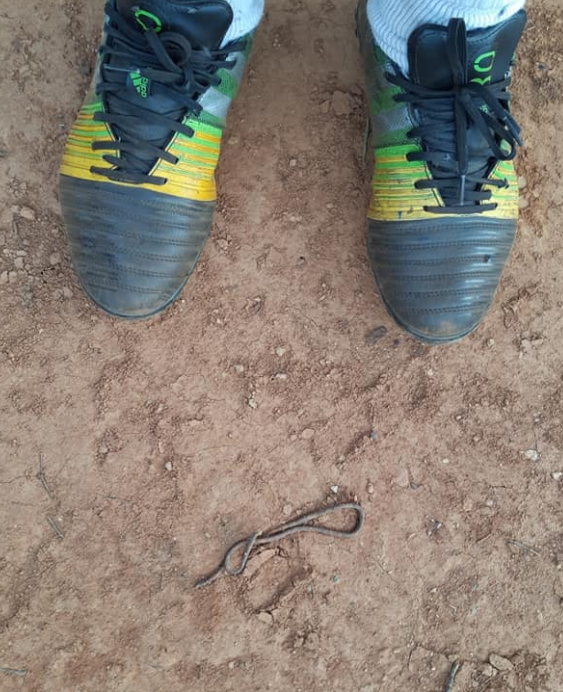 Day 4
It's 6pm & there hasn't been any snake incidents, in or out of the toilet. The scariest thing today was I was alone in the house still asleep while my friend was tending her gardens about a mile away somewhere, when I woke up to a banging on the door.

I look out the door and it is a strange big country man with a big body & beard, yelling out for my friend. I yell back "she's gone somewhere on her bike. We just came back from the city. I may have coronavirus!" He says "ok I'll stay a safe distance away out here". He seems like an ok fellow. I contact my friend & she comes back. He was an old friend from 20 years ago & after a short chat, from a safe distance, he leaves. Nothing much interesting happened after that.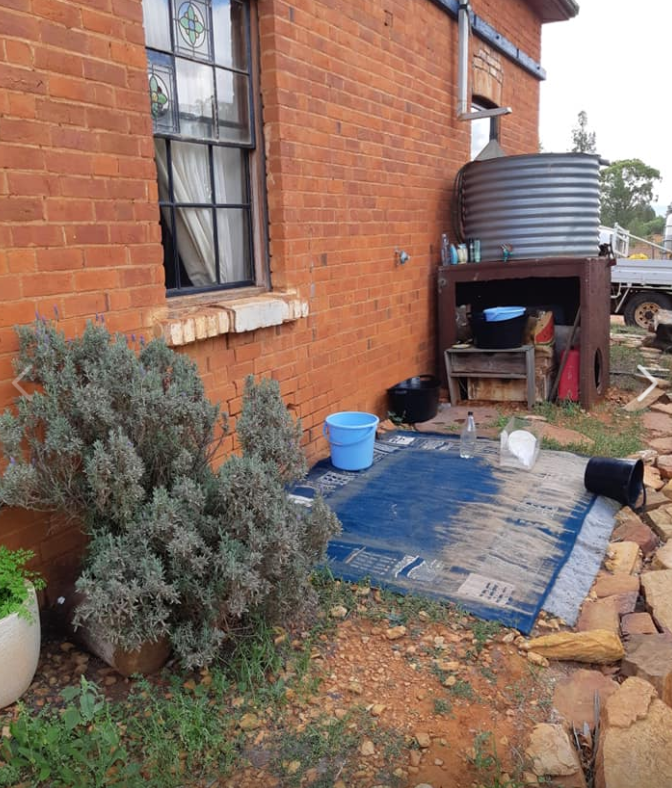 Day 5
It's 7.30pm & everything went pretty smoothly today. I managed to get registered, to apply online for Coronavirus assistance from Centrelink after many days & nights of trying. Hoorah!
Also I started my exercise regime. To the sounds of Tony Joe White's "Rainy Night In Georgia", Curtis Mayfield's "People Get Ready" & some other tunes I forget, it involved push ups, star jumps, sit ups, jogging on the spot (I'm too scared to jog anywhere outside), squat jumps.

After about 15 minutes I thought that's enough of that. Then I had a shave and a thorough bucket bath. I'm very clean and fresh now so I thought I'd try to see if I can still play any harmonica and share it with you. I usually need a drummer to try & keep me in time so it's rough enuff. Anyway it's "Country Bob's Variety Minute" with "The Farmhouse Shuffle".
Day 6
Today, much to my unenthusiasm, I'm going to help with chores around the property!! Until now my only duties were to boil eggs & brew espressos on the outdoor stovetop.
Cool, my chores is only to photograph & help water gardens around the property.
My friend mentioned I could ride behind her on the motorbike. Luckily after I started crying, we ended up riding in the ute.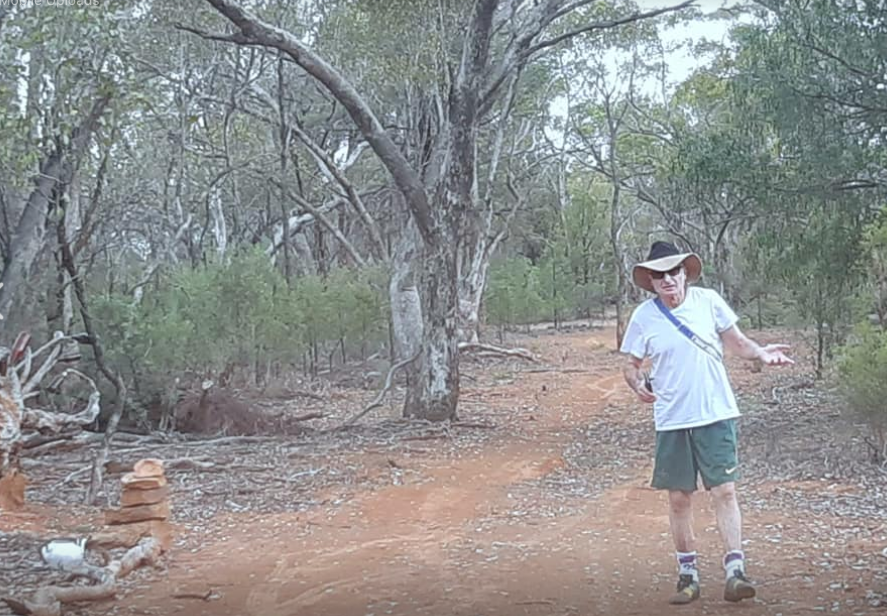 Day 7
At 3am a big thunderstorm erupted & then a hard rain poured for a few hours. That's great out here in the drought stricken country....except when you have to go out to the toilet at 3.30am! However it filled the water tanks & many buckets & various containers. It also enabled me to polish the wet toilet seat & make it nice and sparkling.
At breakfast I managed to break a filling off one of my molars on a hard piece of bread. I emailed my dentist in Sydney for advice. I even sent a photo that I attempted to take. It's not easy taking a photo of your molar! My tooth doesn't hurt yet so she advised me to just keep it clean and avoid that area when eating. So far it's ok.
Otherwise I did a bit of laundry & just lazed around.
So here's another episode of "Country Bob's Variety Few Minutes" featuring Country Bob reminiscing about big city life by trying to play a version of Bob Geddins' "Tin Pan Alley".
Day 8
I thought I'd just make an illustration of a typical dream that Country Bob has been having.
Day 9

I've realised now that it's the little things here that are the nastiest. The big snake I met at least minded its own business & went on its way when it realised I was upset & frozen with fear. I'm still very careful not to disturb one accidentally though.

However, there's these little vicious mini flies that bite the crap out of you. When I go to urinate in the paddock they swarm around me. I try very hard to protect my dicky bird. It's not easy...
Last night, when I went to the toilet, they came in there & mosquitoes too. When I got back to the house, I had these extremely itchy bites all around my feet. Now when I go out there, I make sure I wear my tracksuit pants & thick socks with my slip on mules. There's even this crazy grasshopper or cricket, that shoots around violently in the house. It slapped me in the face. It doesn't bite but it's shocking being slapped in the face by a little bug. That's all I can tell you today.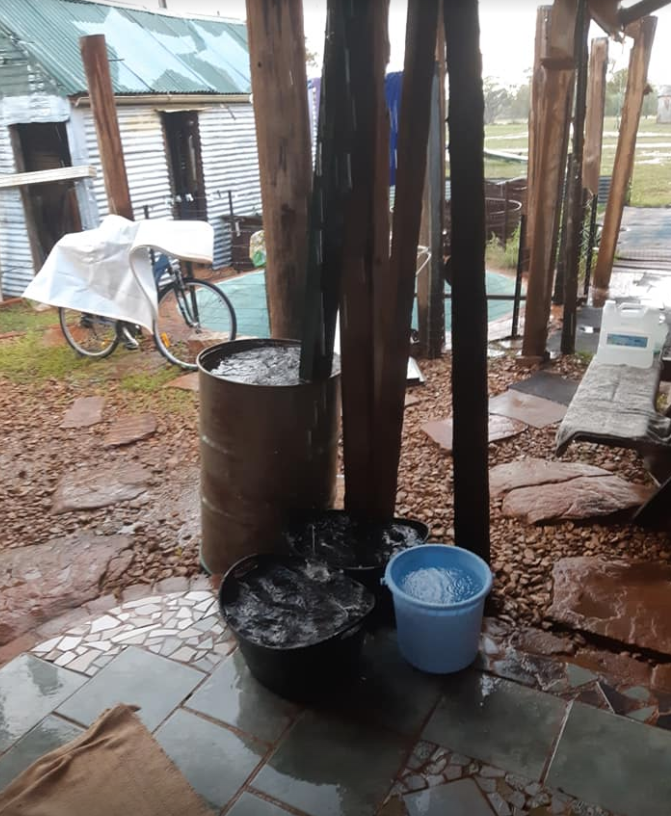 Day 10
Last night I had a weird dream. It went into all different bits but this is the only bit I remember. After we, "The Continental Blues and Boogaloo Party", played at a private function, this fellow came to our accommodation to pay us. He looked like a big wheeler dealer like Michael Douglas in "Wall Street". He gave me a big fat envelope full of cash & left.
Then we went to one of our rooms to divide it up. I spread it out on a bed to count it. Somehow after a while the cash turned into items of foodstuffs and clothing. This caused lots of problems like, "there's 4 of us but only 3 bananas! How's that going to work?" And "I wanted that t shirt! Why don't you take the boxer short?" No one said anything about "what happened to the cash?" I can't remember what happened after that.
Day 12

It's Day 12. I think? I've run out of fingers. I don't know what happened day 11?

It's time for "Country Bob's Variety Few Minutes" featuring Country Bob's first composition. As you'll be able to tell, I had trouble remembering the words & it's hard to play piano with one hand and harmonica with the other & I can't really play piano anyway ....but otherwise it's very exciting!



Day 13
Today, I finally broke my alcohol drought. It was for medical reasons. I thought alcohol would help keep my tooth, with the broken off filling, from getting infected. So after breakfast, at 12.30pm, I poured 2 or 3 shots of gin into a glass. I rinsed all around my tooth before each swallow. I think it also worked as a general anaesthetic. I'm going to have more treatment after dinner.
In the meantime, I thought I'd try & illustrate something that happened to me in the 1980s. I was trying to leave a nightclub in Kings Cross at about 3 or 4am. These 2 fellas coming in blocked my exit for a few minutes (it felt like 2 hours). I hope it makes sense. I may be still affected by my medication.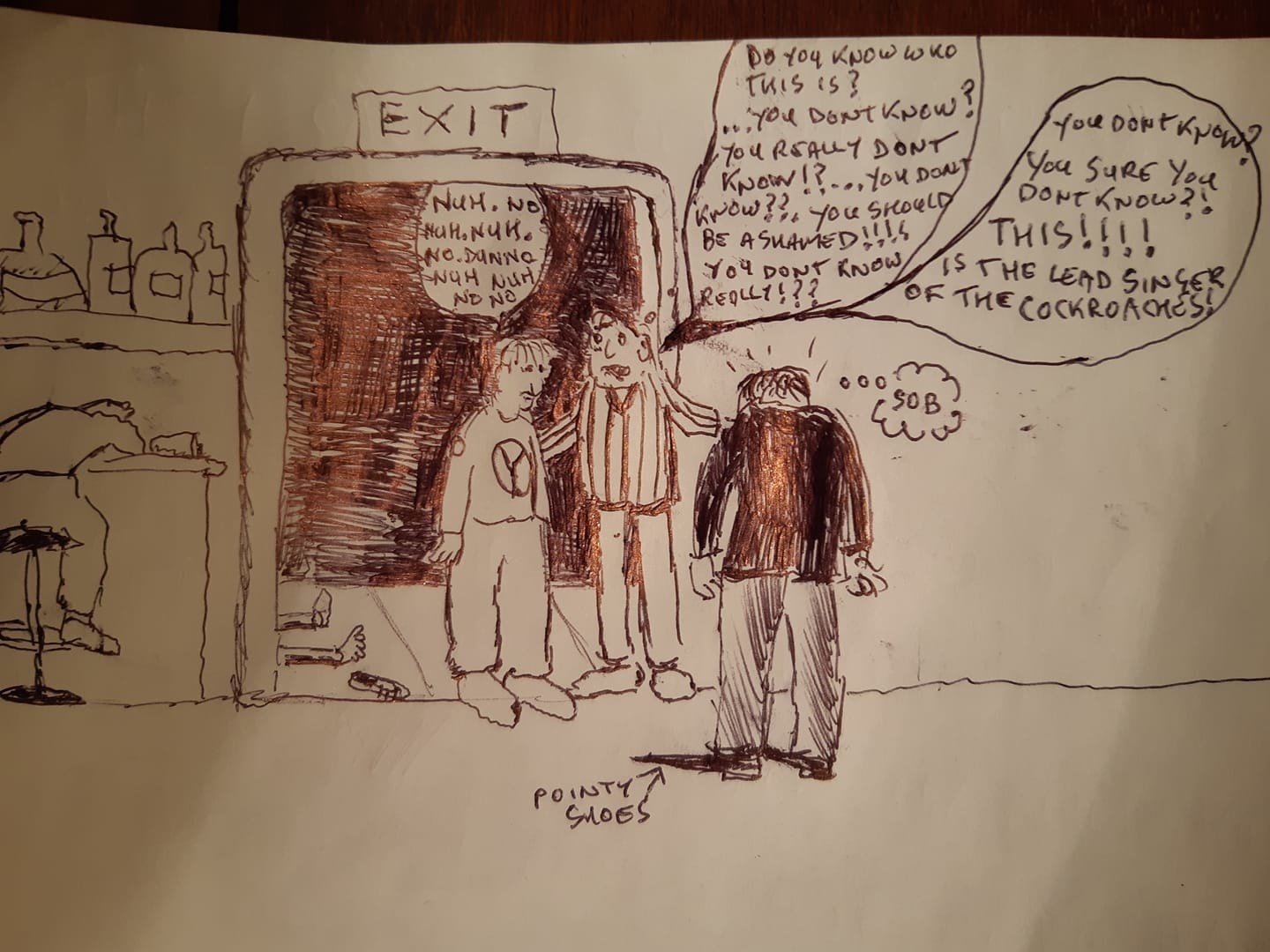 "Country" Bob has registered for Centrelink and is awaiting news on assistance he may be eligible to receive. Meanwhile, he's writing some tunes that he hopes will be ready "before the next pandemic", and is listening to the artists — Little Walter, The Staples Singers, Junior Wells, B.B. King, Ray Charles, Etta James — that have accompanied him through the good times and along the hard roads.

"People need music, even if they don't realise it," Susz says. "I live in hope that one day when this passes I'll be able to play music at gigs and continue my ambition of avoiding manual labour."