Getty

Getty

Getty

Getty

Getty

Getty
This Word Association Test Will Reveal Your Love Language
You're not materialistic, per se, but you feel most loved when people give you thoughtful gifts. You care a lot about the gesture, and love to feel like someone is thinking of you when you're not around, and wants you to have something they know you'll love.
You feel the most loved when someone is consistently thoughtful and tries to make your life a little bit easier. It could be them cleaning up around the house, looking after you when you're sick, or offering you a ride to the airport. It's all about the little things.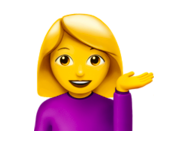 Sex, gifts, and sweet talk is all very nice, but the thing that makes you feel most loved is companionship. You just want to spend as much time as possible with someone who gets you, enjoys doing the same things, and makes you feel safe and calm.

You got:

Words of Affirmation
You feel most loved when people express affection for you through words. It could be a simple "I love you," or casual mentions of what they appreciate about you, or even something more poetic.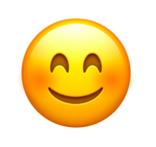 This isn't just about sex – it could be hugging, cuddling, holding hands, or any other physical expression of affection that makes you feel loved and appreciated.