Via Getty

Via Getty

Via Getty

Via Getty

Via Getty

Via Getty

Via Getty

Via Getty

Via Getty

Via Getty

Via Getty

Via Getty

Via Getty

Via Getty

Via Getty

Via Getty

Via Getty

Via Getty

Via Getty

Via Getty

Via Getty

Via Getty

Via Getty

Via Getty

Via Getty

Via Getty

Via Getty

Via Getty

Via Getty

Via Getty

Via Getty

Via Getty

Via Getty

Via Getty

Via Getty

Via Getty

Via Getty

Via Getty

Via Getty

Via Getty

Via Getty

Port Wine Cheese and Crackers

Via Getty

Via Getty

Via Getty

Via Getty

Via Getty

Via Getty

Via Getty

Via Getty

Via Getty

Via Getty

Via Getty

Via Getty

Via Getty

Via Getty

Via Getty

Via Getty

Via Getty

Via Getty

Via Getty

Via Getty

Via Getty

Via Getty

Chocolate Peanut Butter Bars

Via Getty

Via Getty

Via Getty

Via Getty

Via Getty

Via Getty

Via Getty
This Chocolate & Cheese Quiz Will Reveal What Your Next Boyfriend Will Be Like
This guy might be an artist or a designer, or maybe a writer. He works in a creative field, and has great taste and an interesting way of looking at the world.

You got:

Rugged Outdoorsy Type
This is a real man's man — strong, mature, and self-sufficient. He's at his happiest when he's out in nature, and he might even live in a cabin in the woods somewhere.
Now, obviously, this is a dude who is really into weed. But also, just a chill guy with a great sense of humor who really loves to just hang out.

This guy might be in tech, or maybe he's a scientist. Maybe he's just really into games or some obscure part of culture. But no matter what, he's extremely passionate and knowledgeable, and maybe doesn't actually realize he's hot.

You got:

Buff Athletic Type
You know...a jock. A hard-body type who's always running, playing sports, or hitting the gym.

Look, musicians may have a bad reputation, but they have an obvious charm. And maybe this guy won't be like all the rest!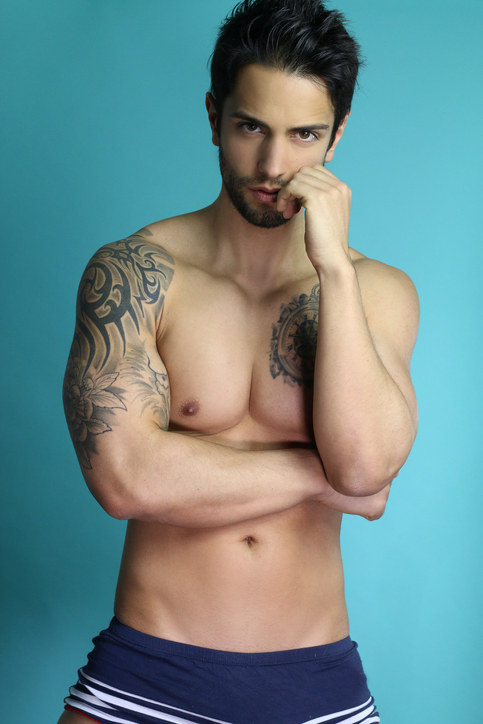 This is the full-on alpha male type — lots of money, huge ambition, and a classic clean-cut style.

You know, a "bad boy" type. But let's not jump to conclusions — a lot of "tattooed badass" types aren't actually bad guys at all. Some of them are real sweethearts!