1.
If you like Justin Timberlake's white boy soul, try Mayer Hawthorne.
If you're a fan of JT's smooth, modern take on classic R&B on The 20/20 Experience, you're probably going to dig Mayer Hawthorne, who has been working in that zone for years now. The best place to start is his latest album, Where Does This Door Go, which came out in July.
2.
If you like Haim in synth pop mode, try Chairlift.
If you love the Haim songs that are a bit heavy on keyboards and '80s pop vibes, you will find a lot to enjoy in Chairlift's second album, Something, which came out in 2012. There are definitely a lot of similarities in the bands' styles, though Chairlift doesn't really have a folky side.
3.
If you like old school Taylor Swift, try Marit Larsen. Marit Larsen, who you may or may not remember from the early '00s teen pop duo M2M, has become Norway's answer to Taylor Swift. Like Swift, she's unapologetically girly, an expert at writing big melodies, and has a flair for both country rock and fairytale romance. All of her albums are great, but the best place to start is her debut Under the Surface, which includes some of her best tunes – "Don't Save Me," "The Sinking Game," "This Time Tomorrow," and "Only A Fool."
4.
If you like Mumford & Sons' warm folky style, try The Head and the Heart.
The Head and the Heart will appeal to anyone who loves Mumford & Sons' strummy, folky, singalong tunes, especially if you're into the more mellow side of the band. The Head and the Heart's self-titled debut is their claim to fame, but their great new album Let's Be Still opens up their sound to include some elements of rock and soul that aren't necessarily part of the Mumfords' deal.
5.
If you like Lorde's down-to-earth pop songs, try Tove Lo.

Swedish pop singer Tove Lo is a little more upbeat than Lorde, but she has a similar vocal style and they both write lyrics that are full of unglamorous details that sound more like a regular person's life than some pop star fantasy. How many pop songs do you know that include lines about eating way too much baked goods after getting dumped?
6.
If you like Disclosure's blend of house music and R&B, try Cyril Hahn.
Vancouver producer Cyril Hahn's tracks aren't quite as fast as a lot of Disclosure's bangers, but he's definitely on their wavelength in terms of making sexy R&B tunes with bold, house music production. If you've been wanting to hear more music along the lines of Disclosure's hits "F for You" and "Latch," Hahn's new single "Perfect Form" will scratch that itch.
7.
If you like Drake's soulful side, try Vic Mensa.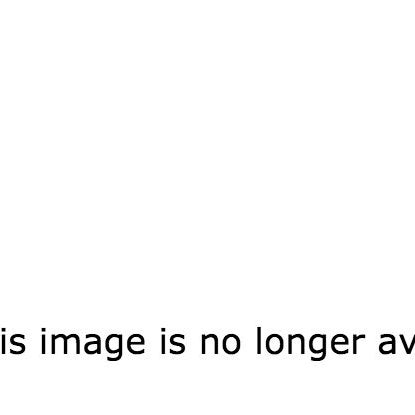 Vic Mensa doesn't quite have the same vibe as Drake – he's not nearly as emo, and his taste in beats isn't so minimalist. But if you're into the Drake songs that lean a bit more R&B, like "Hold On, We're Going Home," there's a very good chance that you'll melt when you hear Mensa cuts like "Orange Soda." The best place to start with Vic Mensa is his mix tape Innanetape, which you can get for free from DatPiff.
8.
If you like Arcade Fire's epic anthems, try Typhoon. Typhoon is Oregon's answer to Arcade Fire – an 11-piece indie rock collective that makes huge, uplifting music with a wide array of instruments. The similarities are pretty obvious, but Typhoon has its own thing going on – the band isn't nearly as dark, and favors richly detailed arrangements instead of always going for a huge wall of sound. The best place to start with them is their latest album, White Lighter, which came out earlier this year.
9.
If you like Janelle Monaé's eccentric R&B, try Laura Mvula.
The most important thing that Janelle Monaé and Laura Mvula have in common is that they're both highly ambitious iconoclasts who are eager to put their own twist on R&B. Mvula has some funky numbers like "It's Alright" and "Green Garden" that aren't far off from what Monaé does, but her outsanding debut album Sing to the Moon is very eclectic, with songs that blend elements of jazz, folk, and orchestral pop.
10.
If you like Avicii's ecstatic EDM hits, try Dillon Francis.

Hardcore EDM fans may be familiar with Dillon Francis – he's been around for a little while and is a pioneer of the "moombahcore" style – but he's not quite on the arena-packing, festival-headlining level of a star like Avicii. But he should be! His first official album will be out sometime next year, but there are a lot of tracks and remixes by Francis all over SoundCloud.
11.
If you like Adele's classic blue-eyed soul, try The Mynabirds.
Mynabirds singer and songwriter Laura Burhenn has one of the best and most underrated voices in America – she may not rival Adele in terms of raw power, but they both have a similar sort of old school, Dusty Springfield-like soul. Both of Burhenn's albums with The Mynabirds are excellent, but if you're looking for a smooth chaser for 21's breakup anthems, you need to pick up their debut, What We Lose in the Fire We Gain the Flood.
12.
If you like Kendrick Lamar's impressive lyrics, try Joey Bada$$.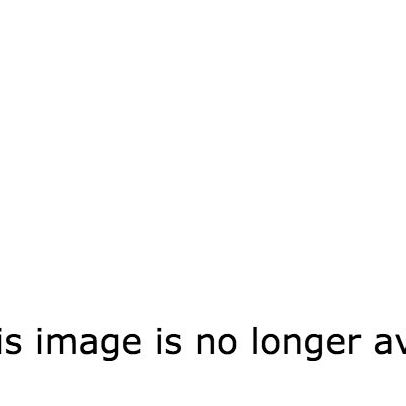 If you find yourself obsessing over Kendrick Lamar's detailed, meticulously crafted rhymes about life in Compton, you may be impressed by his New York counterpart Joey Bada$$. Joey is a bit younger and isn't quite on Kendrick's level just yet, but his style is maturing at a rapid pace, as evidenced by his excellent performance on the recent track "Day in the Life."
13.
If you like Goldfrapp's dark ballads, try GEMS. If you love Goldfrapp's slick, ultra-glamorous Black Cherry/Supernature phase, the Washington, D.C. duo GEMS will seem like a gift from the heavens. Their music has a similar sort of dark, sexy atmosphere, and singer Lindsay Pitts has a voice that rivals Alison Goldfrapp's airy, gorgeous tone.
14.
If you like Kanye West's original style, try Chance the Rapper. Chance the Rapper's vocal style comes closer to Danny Brown's or Lyrics Born's than Kanye West's, but his taste in production will thrill anyone who wishes Ye would return to the soul-heavy sound of his first three albums. The best place to start is Chance's excellent free mix tape Acid Rap, which makes a good case for him eventually rising to West's level as one of Chicago's greatest rappers.
15.
If you like The National's dour indie rock, try Grass House. The London quartet Grass House is a bit like The National if the band was a bit jauntier, less depressed, and very British. Both specialize in thoughtful, poetic lyrics and songs that gradually build to intense yet understated moments of catharsis. Their debut album A Sun Full and Drowning will be out on Oct. 25th.
16.
If you like Chvrches' bright synth pop songs, try Haerts.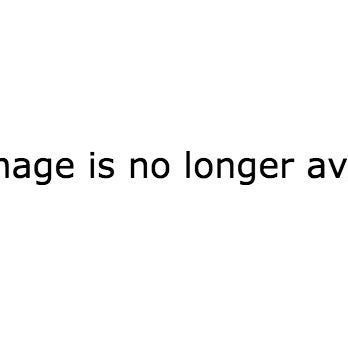 If you enjoy Chvrches' fresh, vibrant take on classic synth pop, you will probably also be on board for the Brooklyn duo Haerts. Their style is a bit more dark, but they are just as tuneful and have a name that's just as likely to aggravate copy editors and auto-correct programs around the world.
17.
If you like Beach House's ethereal music, try Exitmusic.
Beach House has a pretty specific sound and there are not a lot of other bands like them, but the Brooklyn duo Exitmusic is definitely a kindred spirit with moody songs that are somehow atmospheric and ethereal in tone, but grand in scale. Look for their 2012 album Passages.
18.
If you like Katy Perry's smash hits, try Betty Who.
The easy joke here would be to point you in the direction of Sara Bareilles, but for real, if you love Katy Perry, you need to check out Betty Who. The Australian pop singer has a lot in common with Perry, from her taste for huge hooks and shiny dance pop production to her bold, brassy voice. Look for Who's debut EP The Movement, which came out in April.