We're in the last few months of the year, and life isn't slowing down at all. To add to everyone's stress, our bodies have the nerve to experience hunger — ugh! Since nightly takeout isn't practical for all of us, I was stoked to write about burnout-friendly meals from other exhausted adults who are actually able to cook when they're feeling depleted.
Fortunately (or unfortunately), there were so many tired folks who could relate and contributed even more recipes! It's so important to eat something than not eat at all, so I'm looking forward to trying many of these during my next spiral:
1.
"It may sound weird to some, but I like to have toast with peanut butter, drizzled with sriracha — it's like spicy peanut sauce on toast. You get protein, carbs, fat, salt, and a little spice."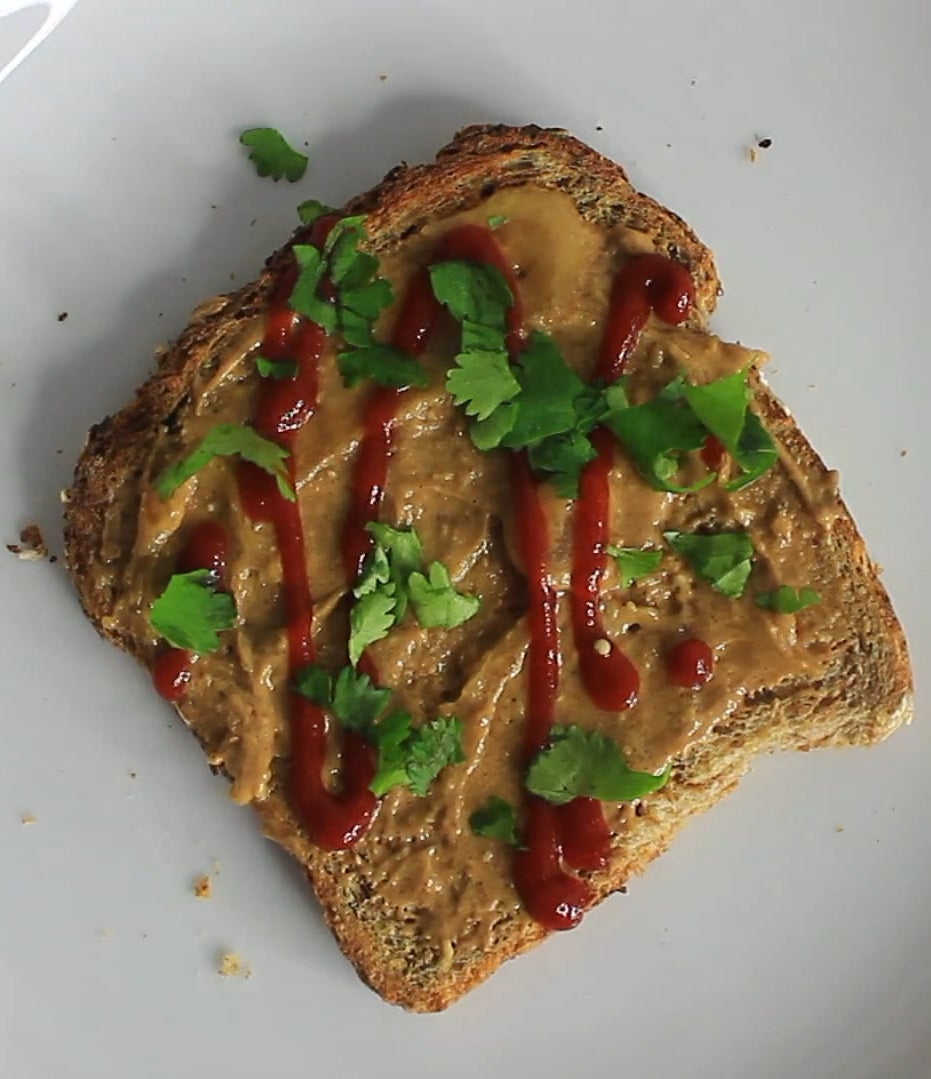 2.
"Leftover white rice topped with scrambled egg has been my go-to lunch for months now. When I'm up for it, I add in diced cucumber, then top with some gochujang sauce and green onion. It's tasty, cheap, and filling!"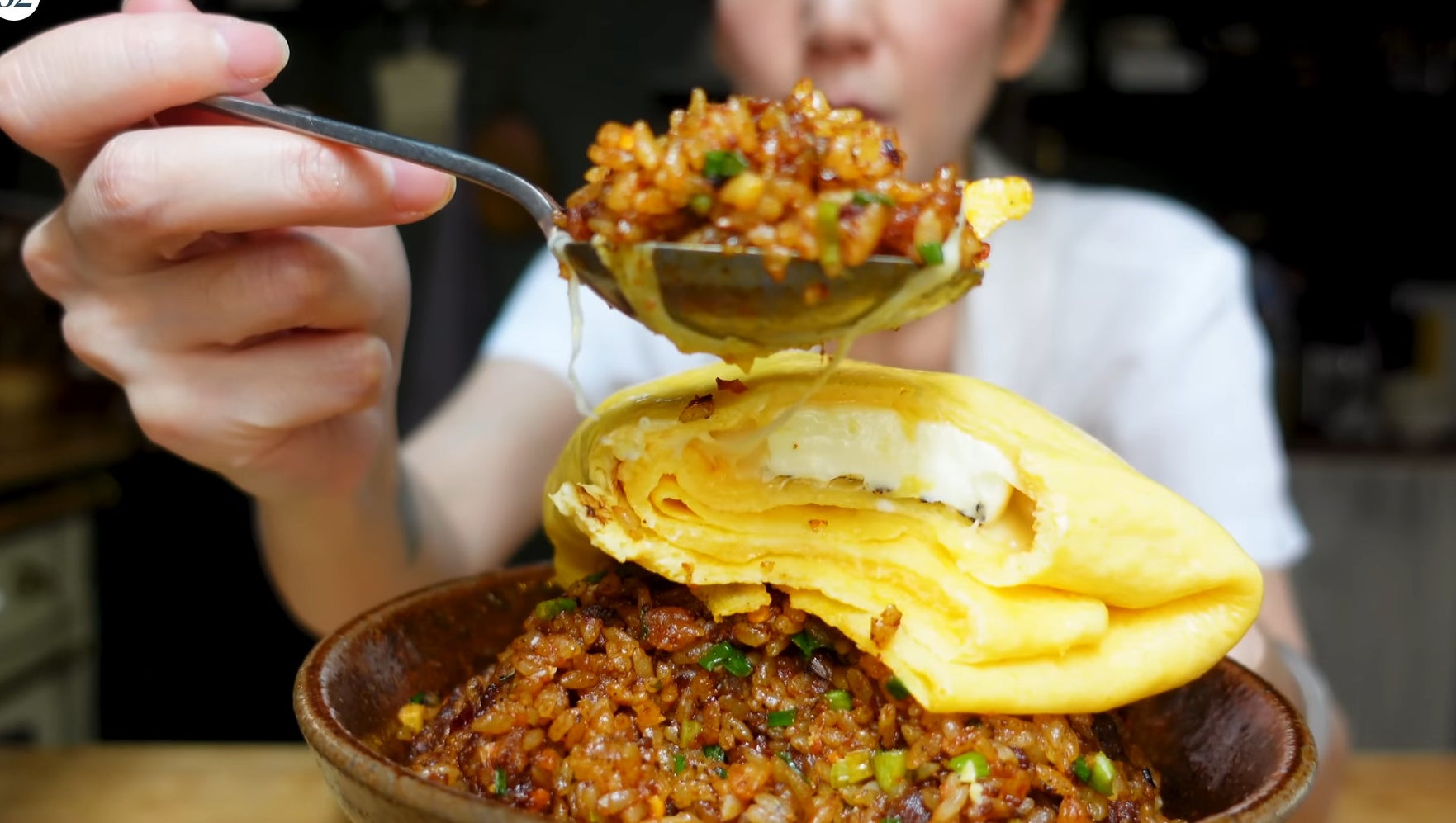 3.
"This is my 'lazy' pasta hack: Put pasta in a microwavable container. Fill the container with water to 1 inch above the pasta. Put it in the microwave for a few minutes longer than called for on the package, then stop the microwave to stir it every five minutes or so. Strain the pasta, and you're done. Microwave requires way less electricity and cleanup than the stove top. I would literally never make pasta if I couldn't microwave it."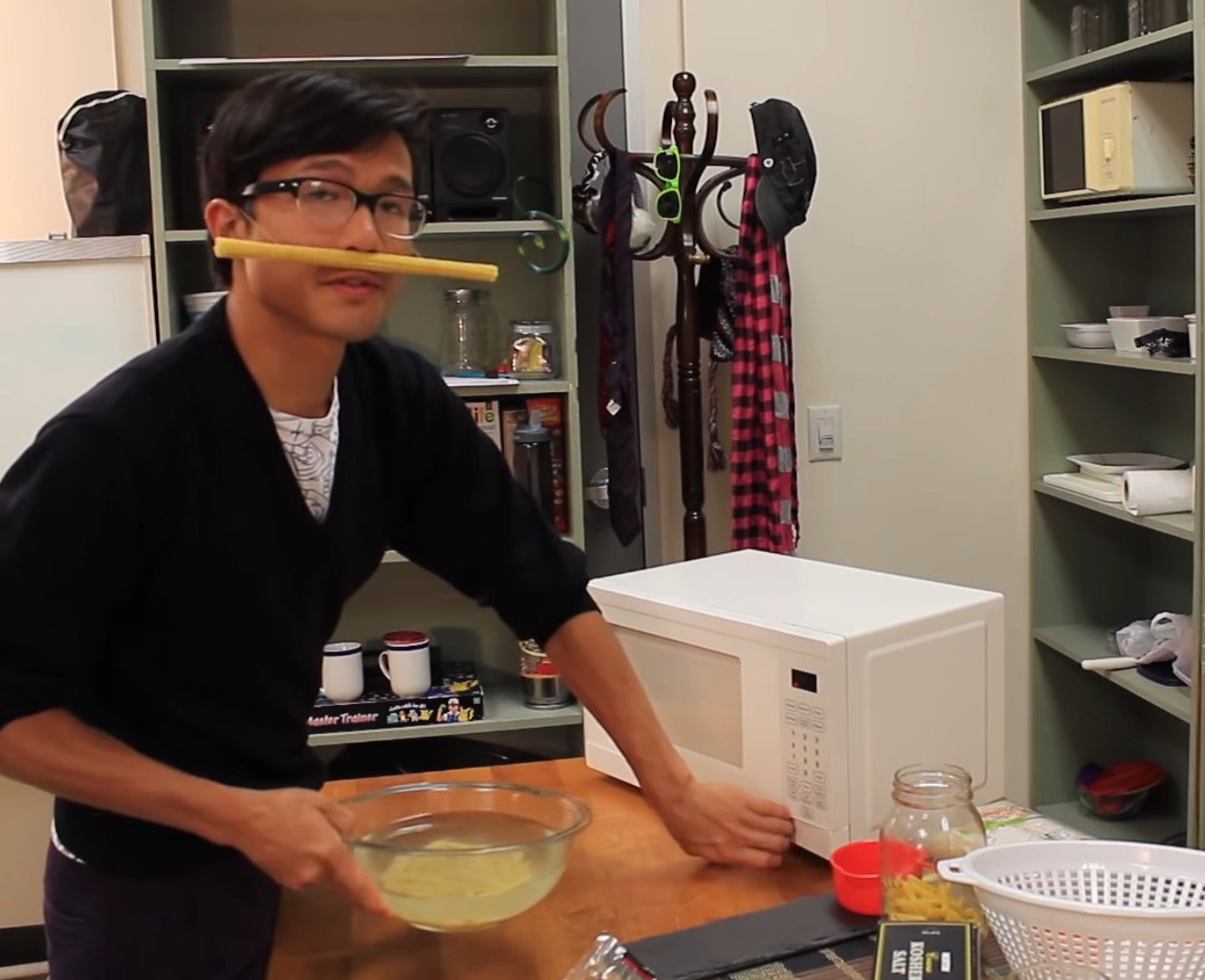 4.
"I do 'depression tacos' a lot. They're just flour tortillas with shredded cheese, whatever hot sauce sounds good, and then ranch for dipping. If I have enough energy, I'll make a bunch of taco meat to last a few days and add that."
5.
"Packaged naan spread with pesto; topped with fresh spinach, cooked chicken, and mozzarella cheese; and sprinkled with olive oil, then broiled, or even just microwaved, is delish."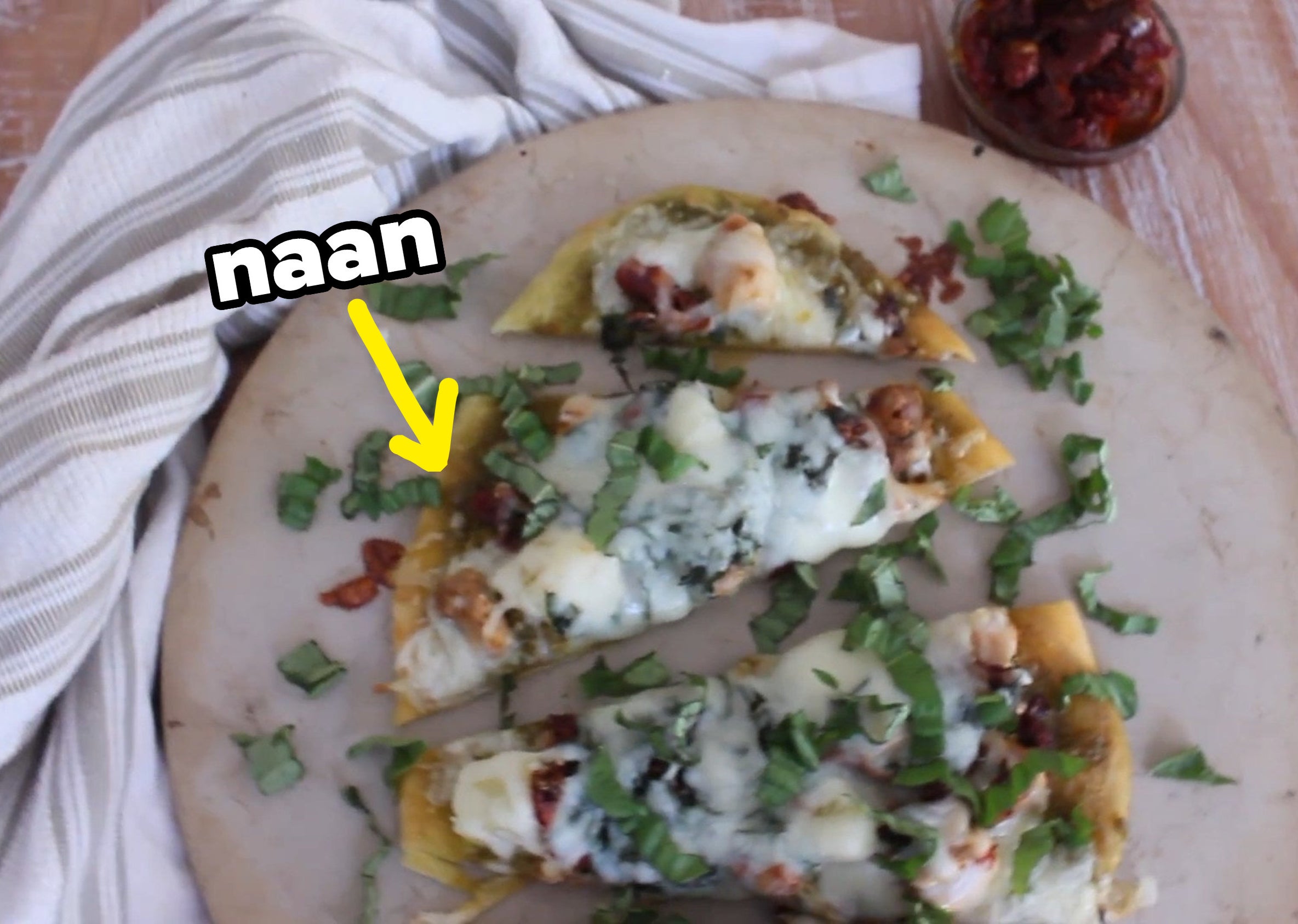 6.
"Grilled cheese, but with mozzarella, tomato, balsamic glaze, and garlic powder. I add in fresh basil if I have it. It's like a caprese grilled cheese! It feels fancy, but somehow so easy."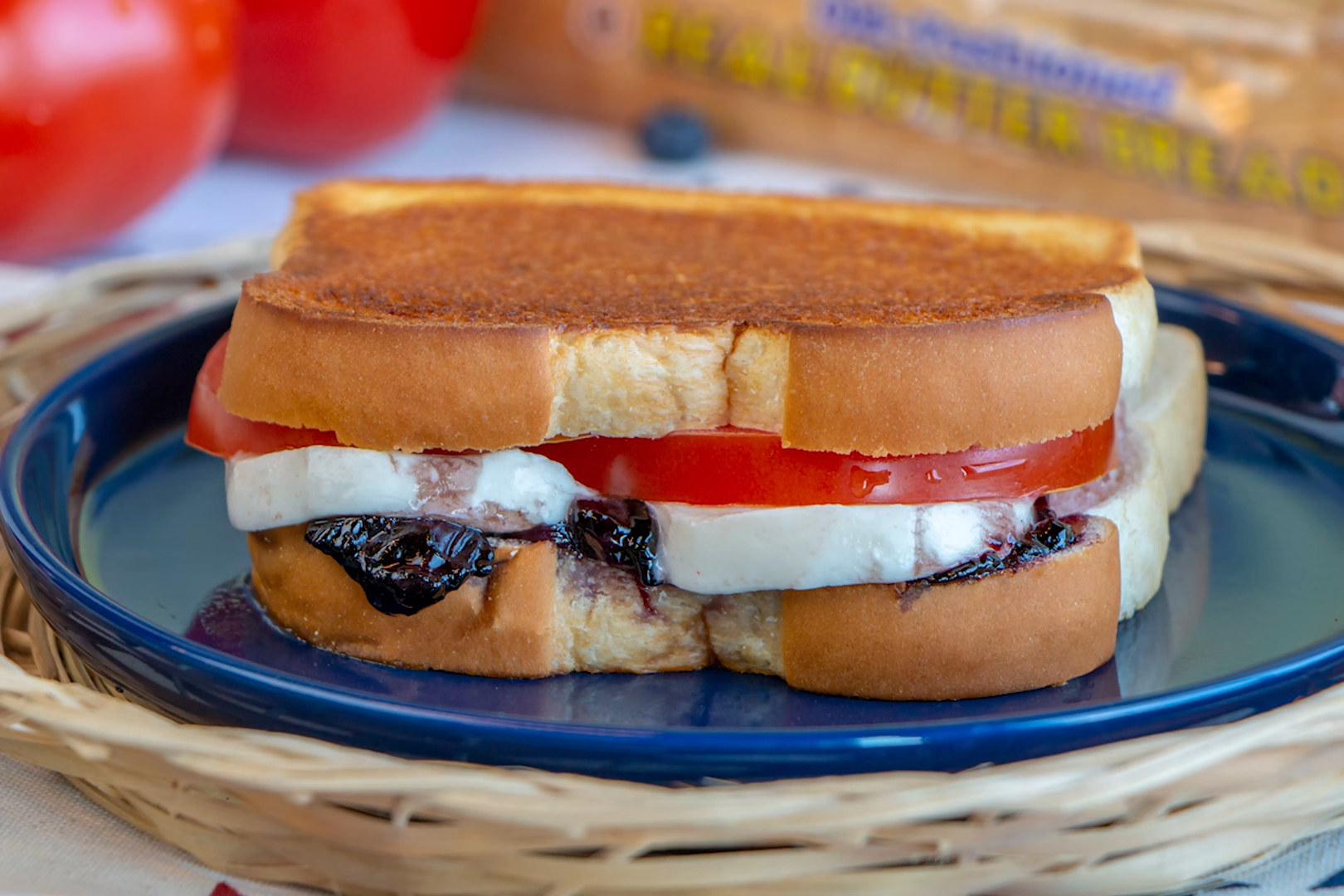 7.
"These are 'cheater samosas.' I cook an onion in butter and packaged curry, stir in precooked mashed potatoes with some frozen peas, then load the mix in the middle of a crescent roll from the tube. Then I seal the edges and bake."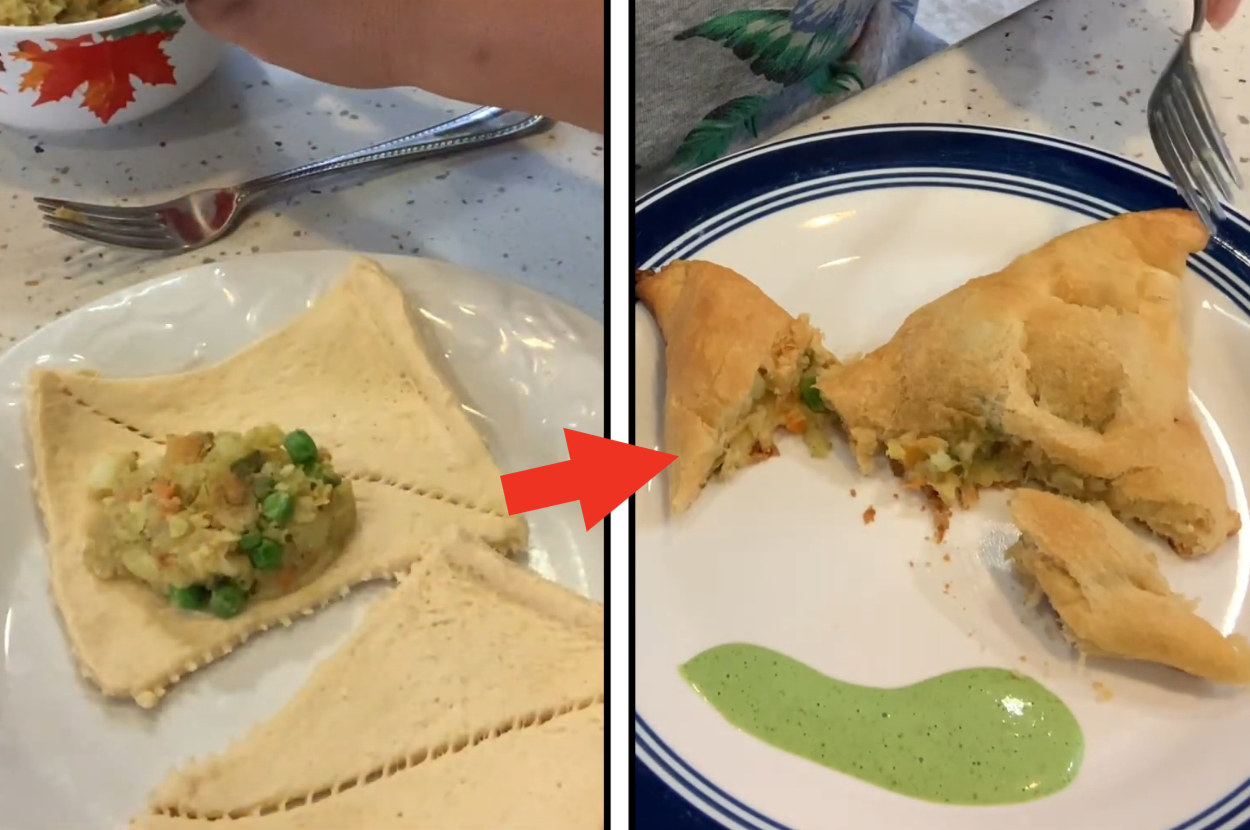 8.
"My burnout meal is cereal and a spoonful of peanut butter, sometimes with milk."
9.
"I have three go-to meals. Microwave popcorn with Everything but the Bagel seasoning is one. Turkey with bread and spicy mustard is another. And 'elevated ramen' is my last — it's ramen plus chopped-up green beans, rotisserie chicken, an egg, and sriracha. I'll pick among these depending on the amount of effort I'm feeling up to in the moment."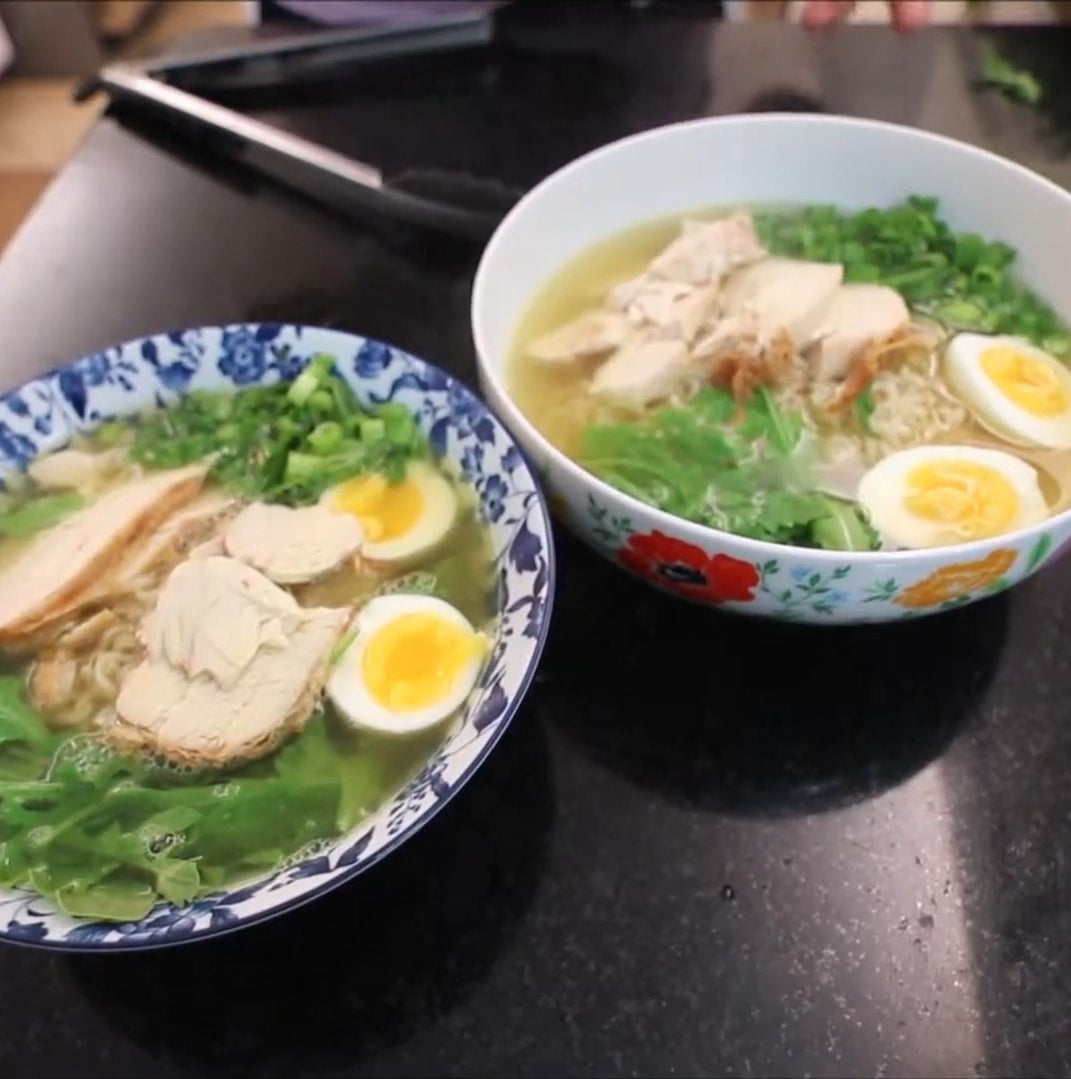 10.
"Everyone I've made this sandwich for likes it, and it's so easy: peanut butter, cream cheese, sliced banana, and cinnamon, then fry the sandwich in butter as if it's a grilled cheese."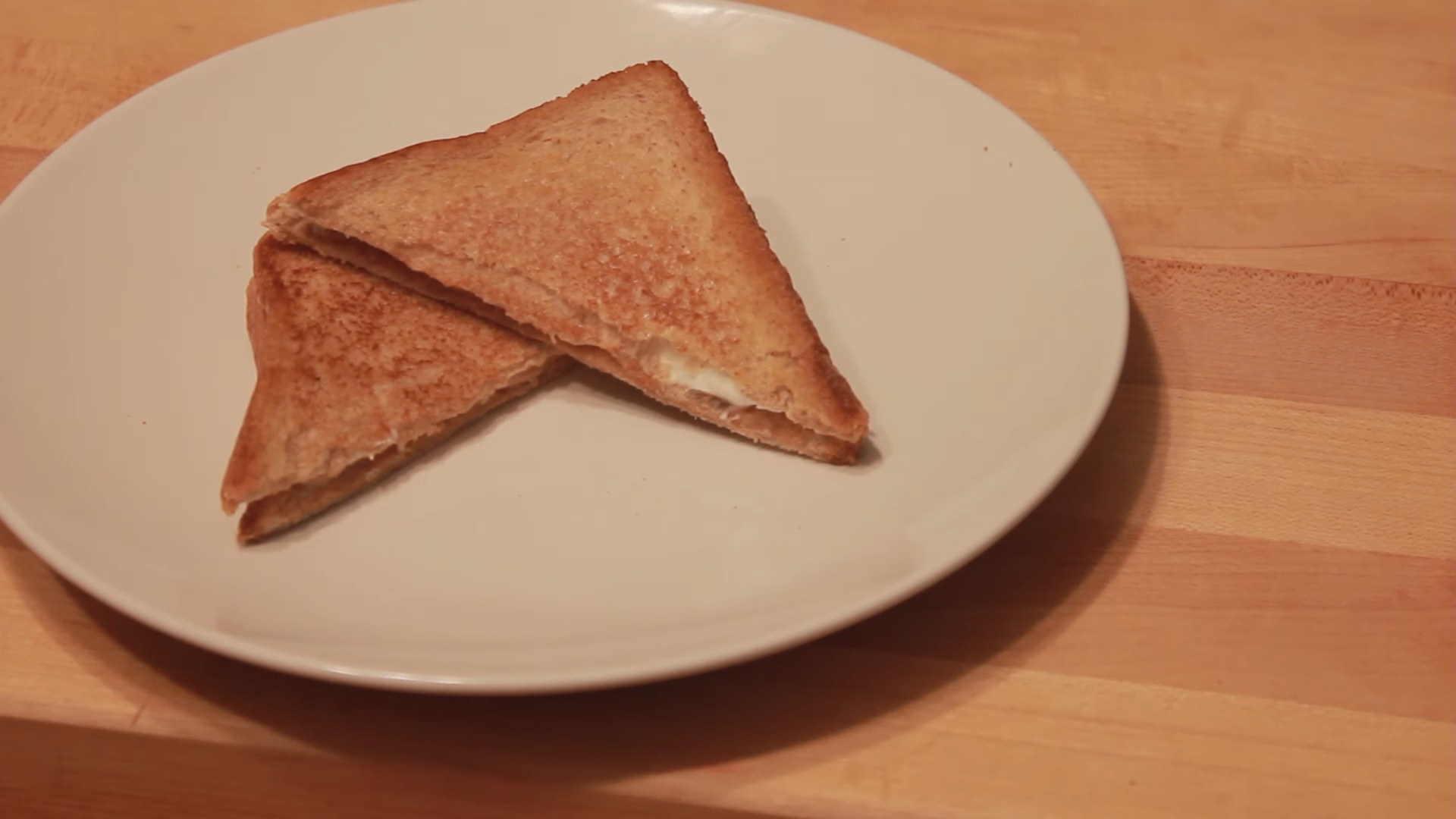 11.
"Couscous with chopped cucumbers, tomatoes, feta, and dressing. And it's the perfect meal when it's too hot to cook."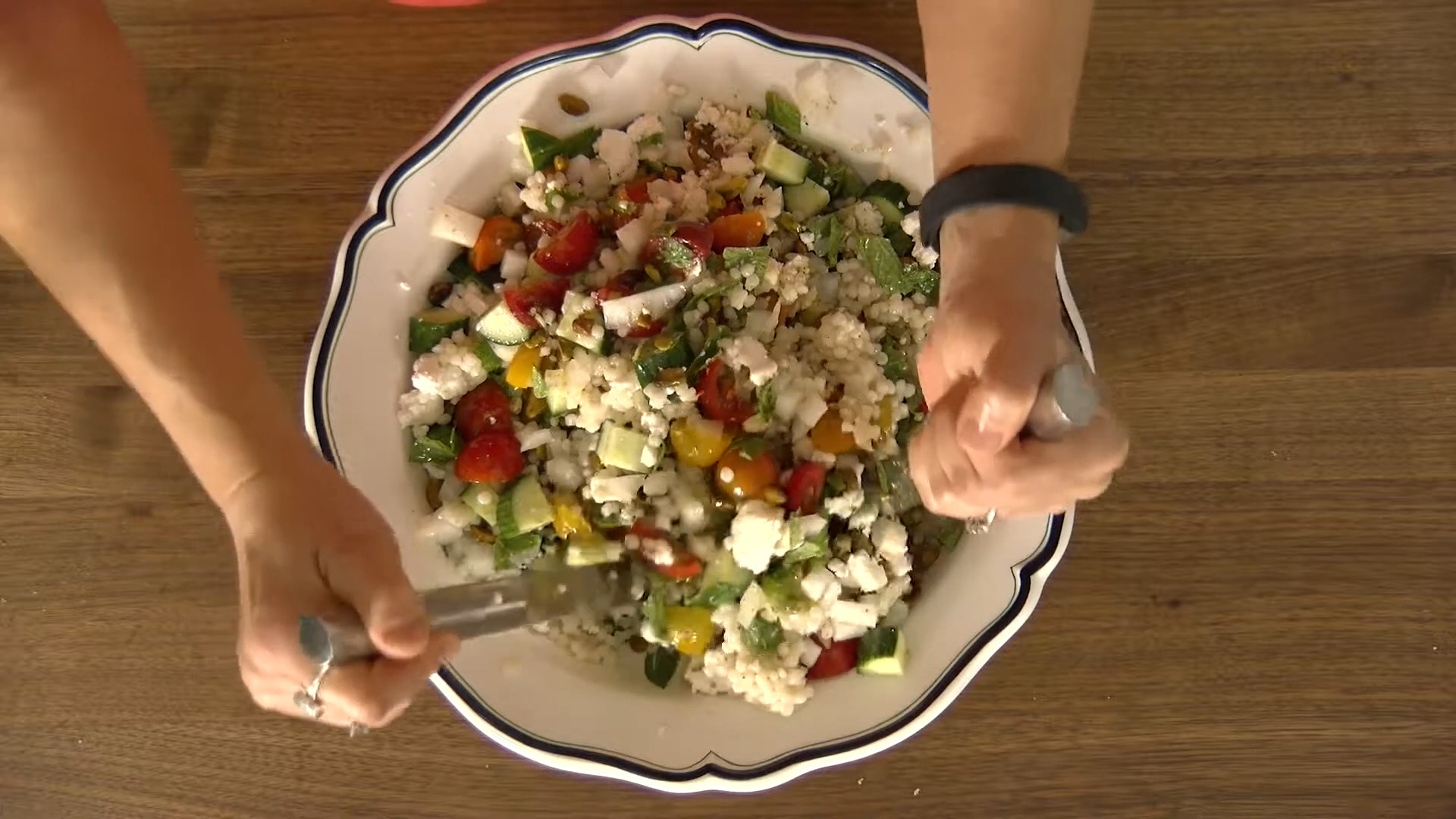 12.
"I learned how to make 'lazy enchiladas' from TikTok. You get some frozen taquitos and bake them for 10 minutes at 400 degrees Fahrenheit to crisp them up. Then add in canned enchilada sauce and top with cheese. Bake for another 10 minutes. Serve it with toppings of your choice, like shredded lettuce, tomatoes, and sour cream. It's super easy."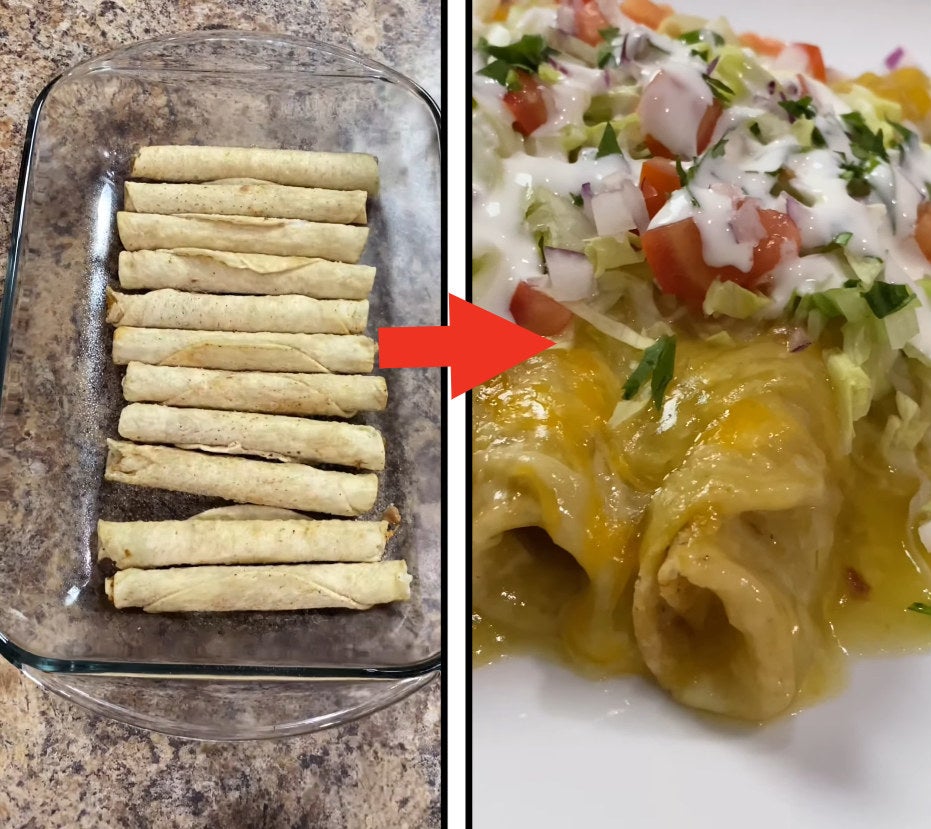 13.
"This tastes just like risotto and requires minimal effort — leftover rice, milk, shredded Parmesan (or any cheese of choice), garlic powder, salt, and pepper. Throw that in a pan and stir it until the cheese is melted. You can mix in things like veggies, and it works with nondairy milk and cheese."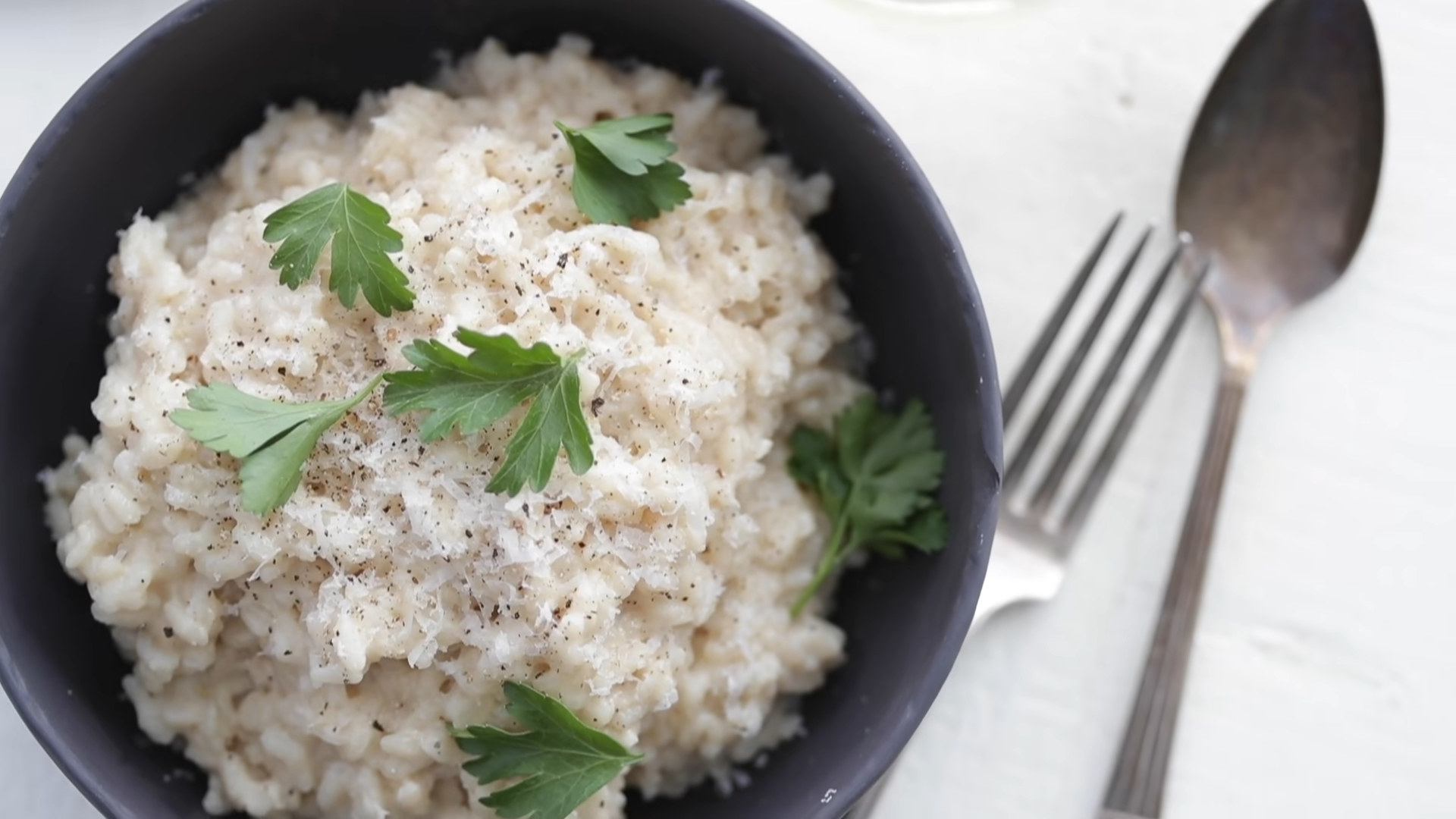 14.
"My go-to depression meal is having any ramen dry on toast (who has time to cook it?) with ham, spam, or chicken and sriracha on top. It's crunchy and delicious."
15.
"I always have a rotisserie chicken. Sometimes I'll just eat it cold and dip it in mayo I've mixed curry powder into, which is essentially how dressing is made for curry chicken salad. Or sometimes I mix Buffalo sauce with creamy blue cheese dressing as another dip. I'll use frozen veggies or a salad kit for a side to make it a full meal."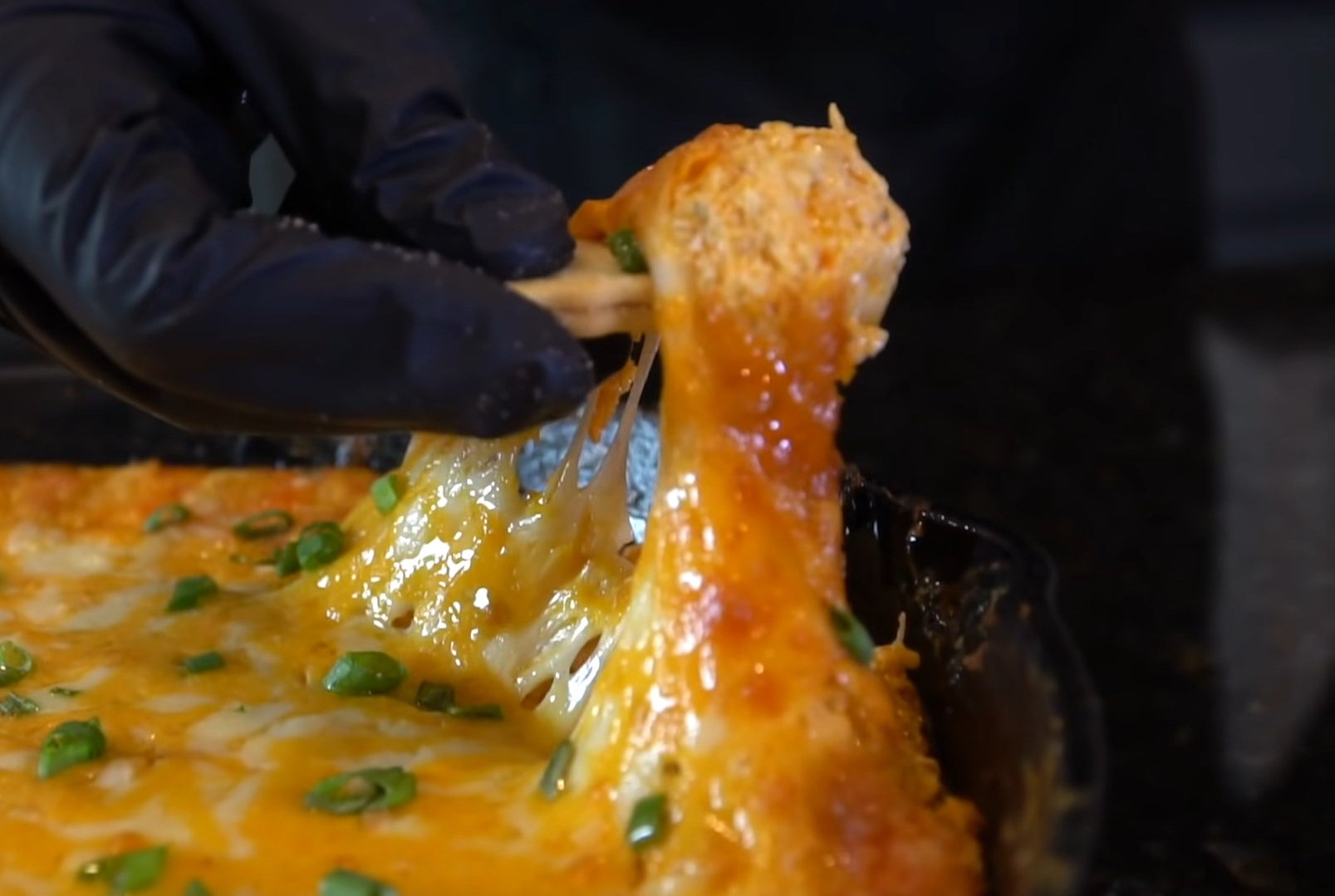 16.
"Here's an easy and nutritious one-pan meal: butter in a pan, add spinach, then eggs (after spinach has cooked), and sprinkle cheese. Scramble it all together and that's it. You can use a lot of spinach, too — it always cooks down to less than what was put in!"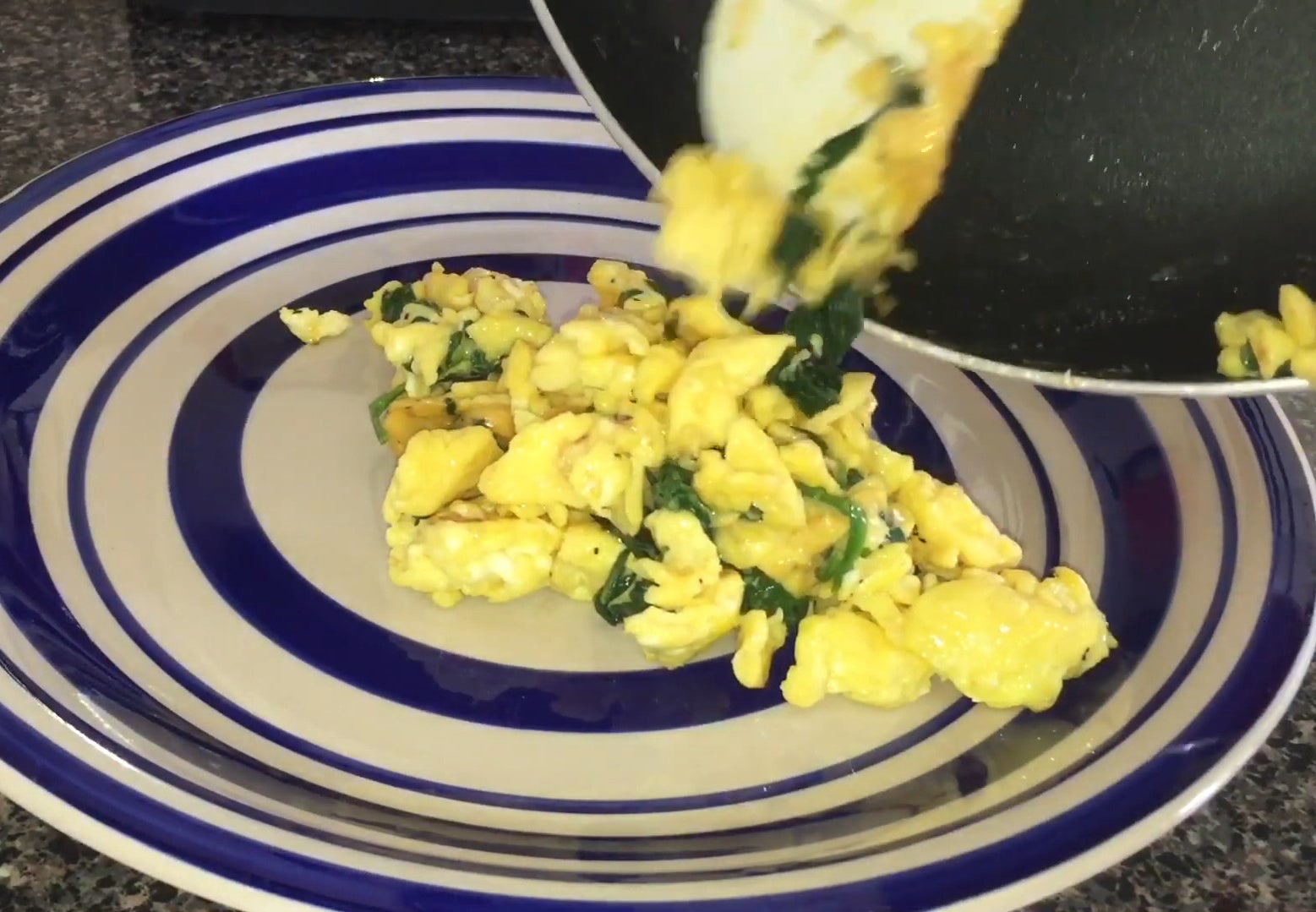 17.
"I'll cook white rice and let it sit for 10 minutes. Then I'll mix rice with as much tamari (gluten-free soy sauce alternative with deep umami flavor) as I'm feeling — it's salty, so be cautious. Then I'll mix in sriracha and mayonnaise and sprinkle furikake rice seasoning on top if I have it."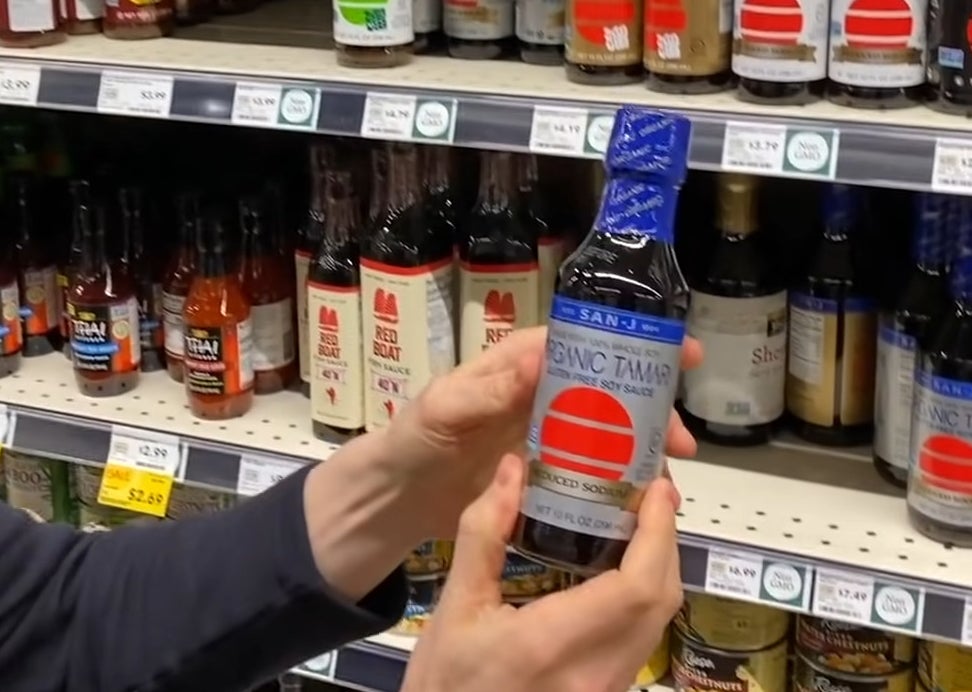 18.
"Butter on toast is the one meal that will always bring me comfort. I could eat it every day. Something about toasting the bread to that perfect level of crunchy yet soft, then spreading butter and watching it melt and disappear onto the bread, brings peace to my mind when I'm in a dark place. Going through the process of working with the bread, toaster, and butter and then having it all come together is truly soothing."
19.
"I'm all about plain oatmeal mixed with a spoonful of peanut butter and jam, preserves, or honey. It's like a PBJ, though no bread required. And it works in a smoothie, too!"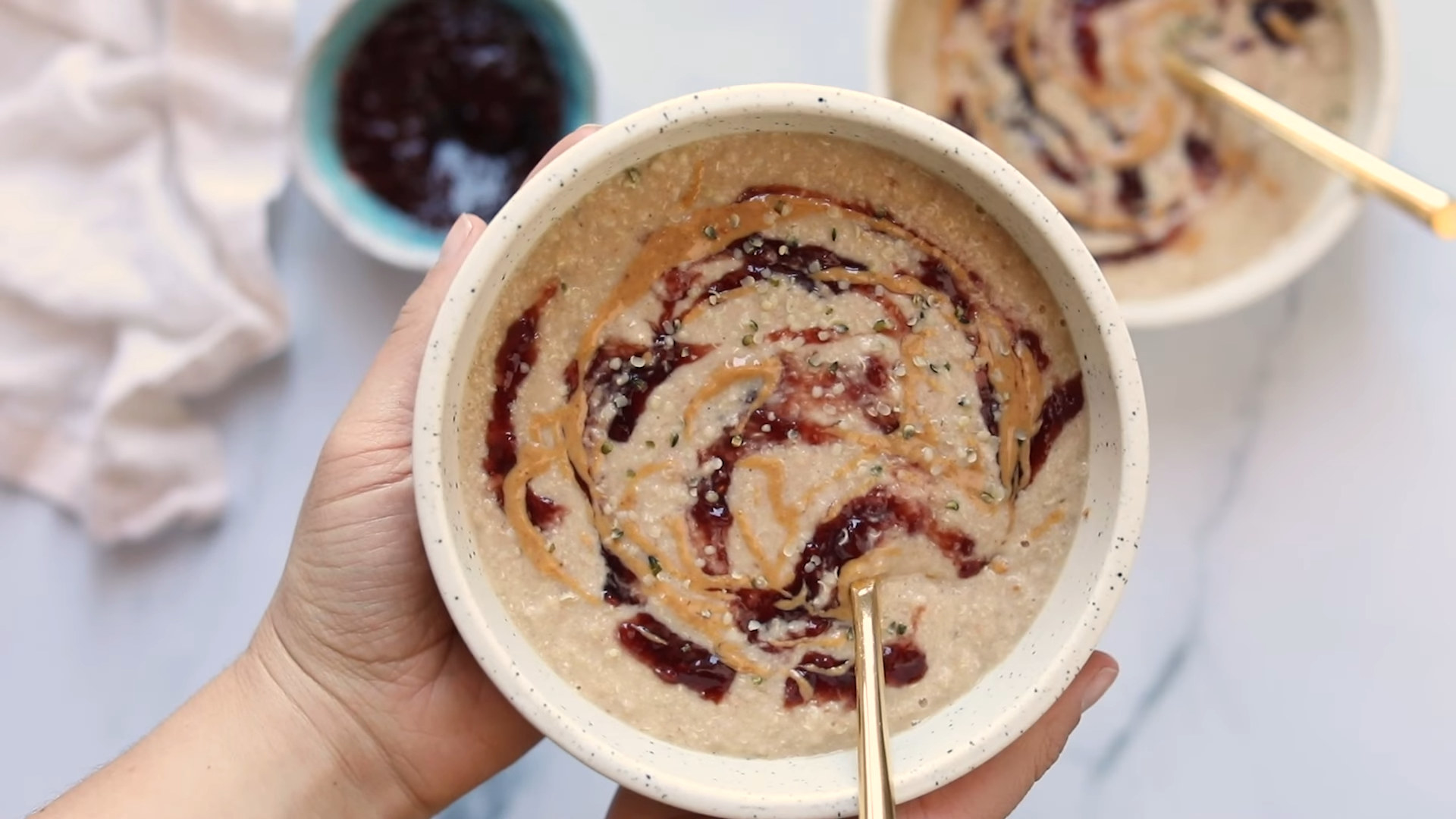 20.
"I like to make a bibimbap-like dish using those one-minute wild rice microwave packets, mixing it with frozen vegetables, and finishing it with a fried egg on top. Plus, you can fry the dish in a pan to get that fried crust if you have the energy."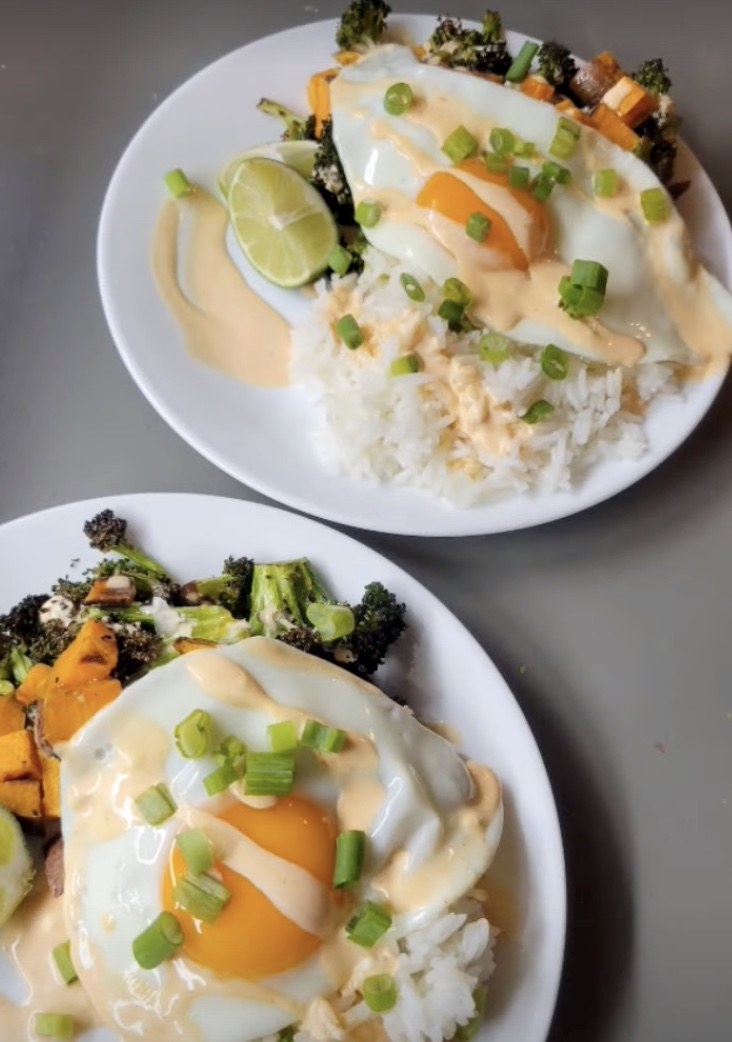 21.
"My favorite go-to is rolled or steel-cut oats, chia seeds, Greek yogurt (any flavor or vanilla), fresh or frozen fruit, walnuts or pecans (depending on the flavor I am making), a splash or two of milk (so that the oats and chia seeds can get soft), and a little brown sugar. Mix together and put in your fridge. It's usually ready in an hour or less, though leaving it for several hours or overnight is best. It's loaded with fiber, protein, and antioxidants, and it's super filling as a meal, breakfast, or snack. It's really comforting to me."
22.
"This is a super-easy version of one of those KFC bowls: Cook chicken nuggets in the air fryer (I use vegan nuggets), put over instant mashed potatoes, add in some canned corn, and top with as much gravy as you wish."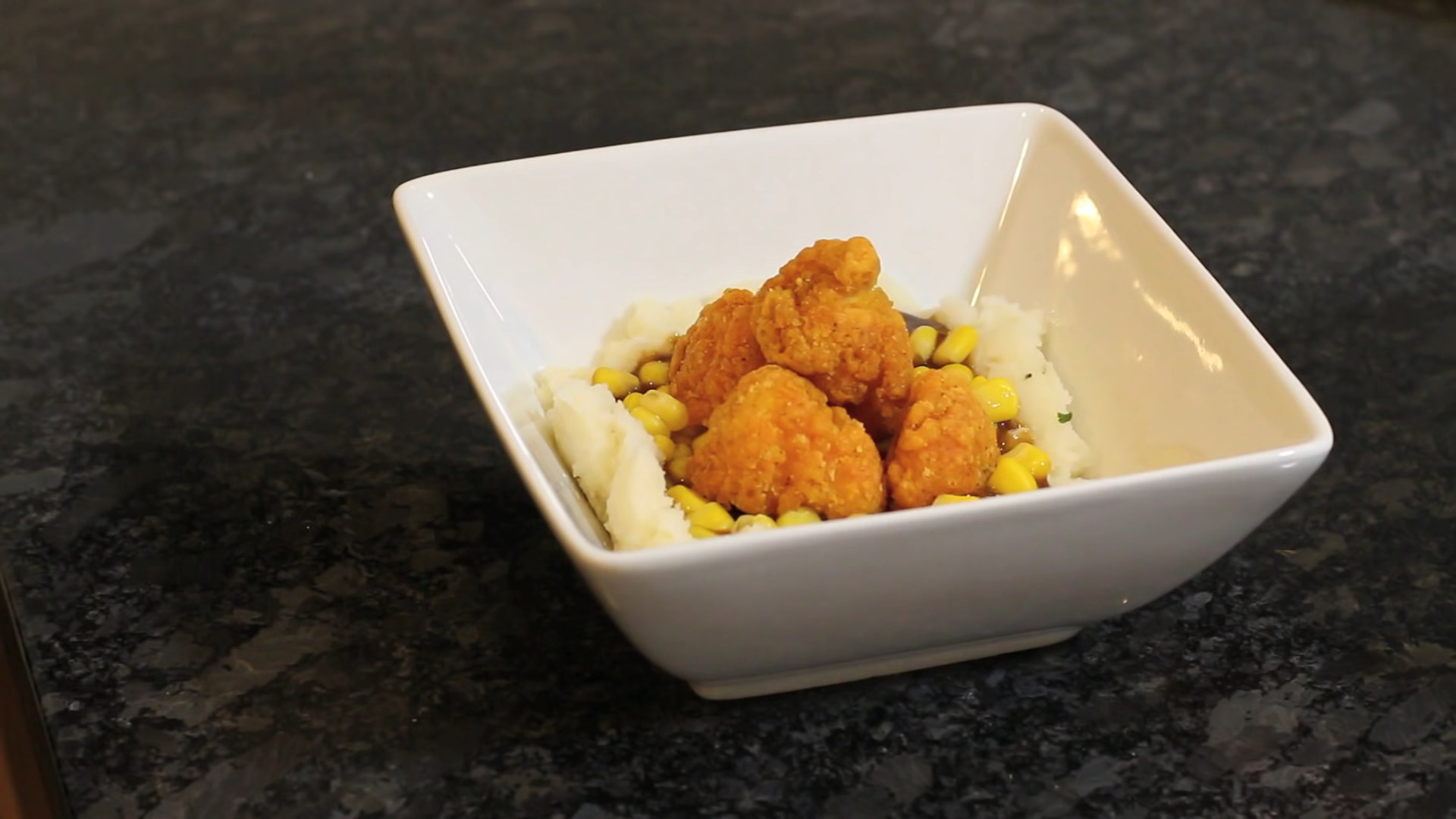 23.
"My roommate in college turned me on to cheese toast, and it's been a literal lifesaver at times. All you need is several pieces of bread (white, wheat, whole grain, it doesn't matter), butter, a slice of your preferred cheese on each piece of bread, and some hot sauce. Butter your bread and place a piece of cheese on each slice of bread. Toast it in the oven or in an air fryer until the cheese is nice and toasty. And then add in a few dashes of hot sauce. It's a quick and easy meal, with very little cleanup."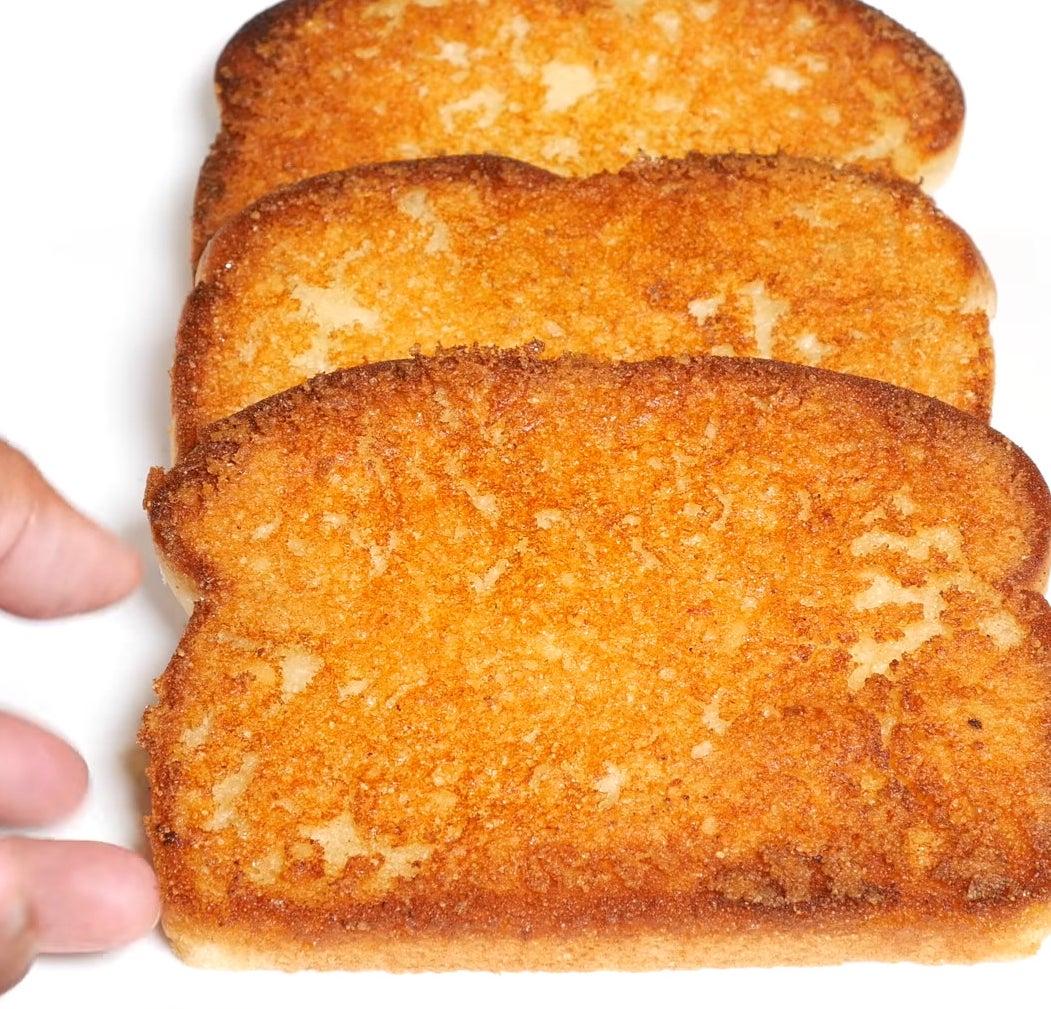 24.
"Basic carbonara. Boil spaghetti or angel-hair pasta, drain, crack an egg in it, then add bacon bits, Parmesan, salt and pepper. It's really easy, and ready in five minutes."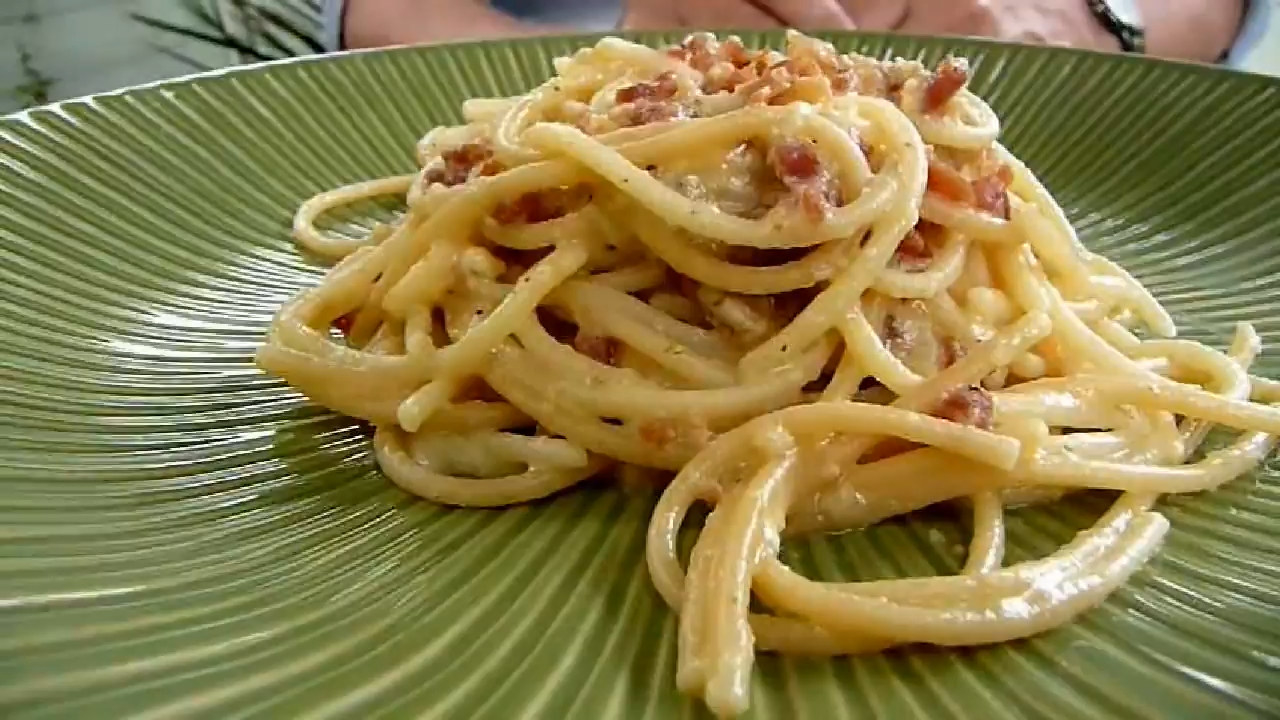 25.
"I tend to make barbecue chicken mac when I don't have a lot left in me — just dice some chicken, cook with barbecue sauce, and throw it into a pot of prepared mac 'n' cheese. Done!"
26.
"My Mediterranean bean salad is my go-to. All that's needed is one can of white beans, one can of tuna, one small can of corn, and a ½ cup of chopped red onion. I'll drain and rinse the beans first, then throw in the other ingredients before mixing it all with olive oil, red wine vinegar, salt, and pepper. I usually stick it in the fridge for 10 to 15 minutes and let the flavors blend."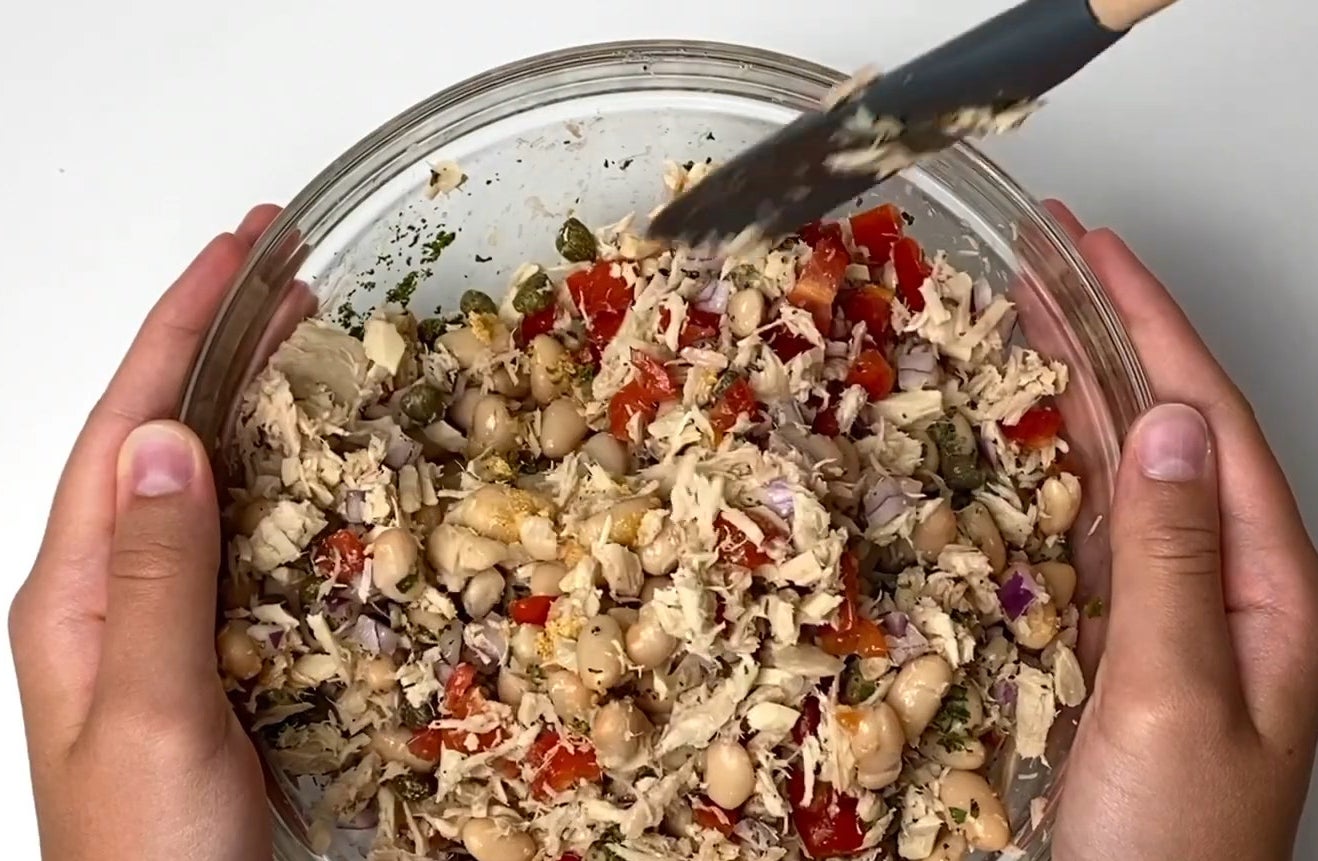 27.
"I'm all about 'fried rice' with cabbage and frozen shrimp. There are a few steps, but they're all easy. First, microwave a bag of white or brown rice and dump in a bowl to cool. In a pan, sauté 1 to 2 cups of shredded cabbage in 1 tablespoon of oil. Toss in the shrimp, and cook until the shrimp are basically done. Add in the equivalent of one to two cloves of minced garlic and cook for 20 more seconds. Then toss what's in the pan into the rice and combine. While stirring, splash in about 1 tablespoon of soy sauce. Finally, I top it off with sriracha or gochujang."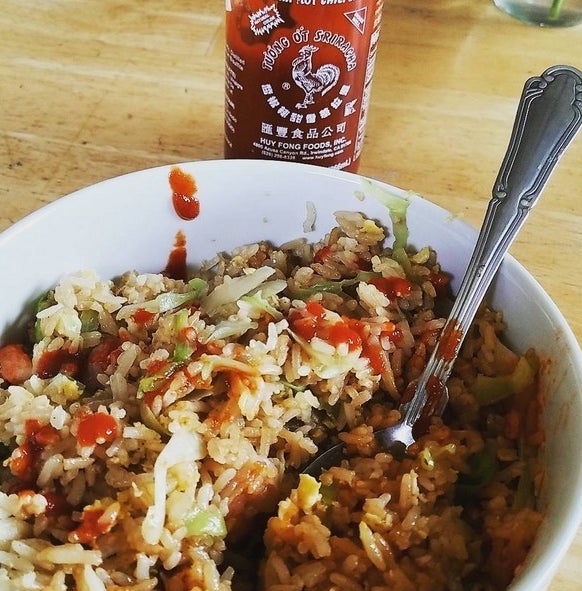 28.
"I'm a fan of a sheet pan meal. I go with a bunch of random vegetables and sausage coins drizzled with oil, salt, and pepper at 425 degrees until done. Lay that out on whatever starch you like."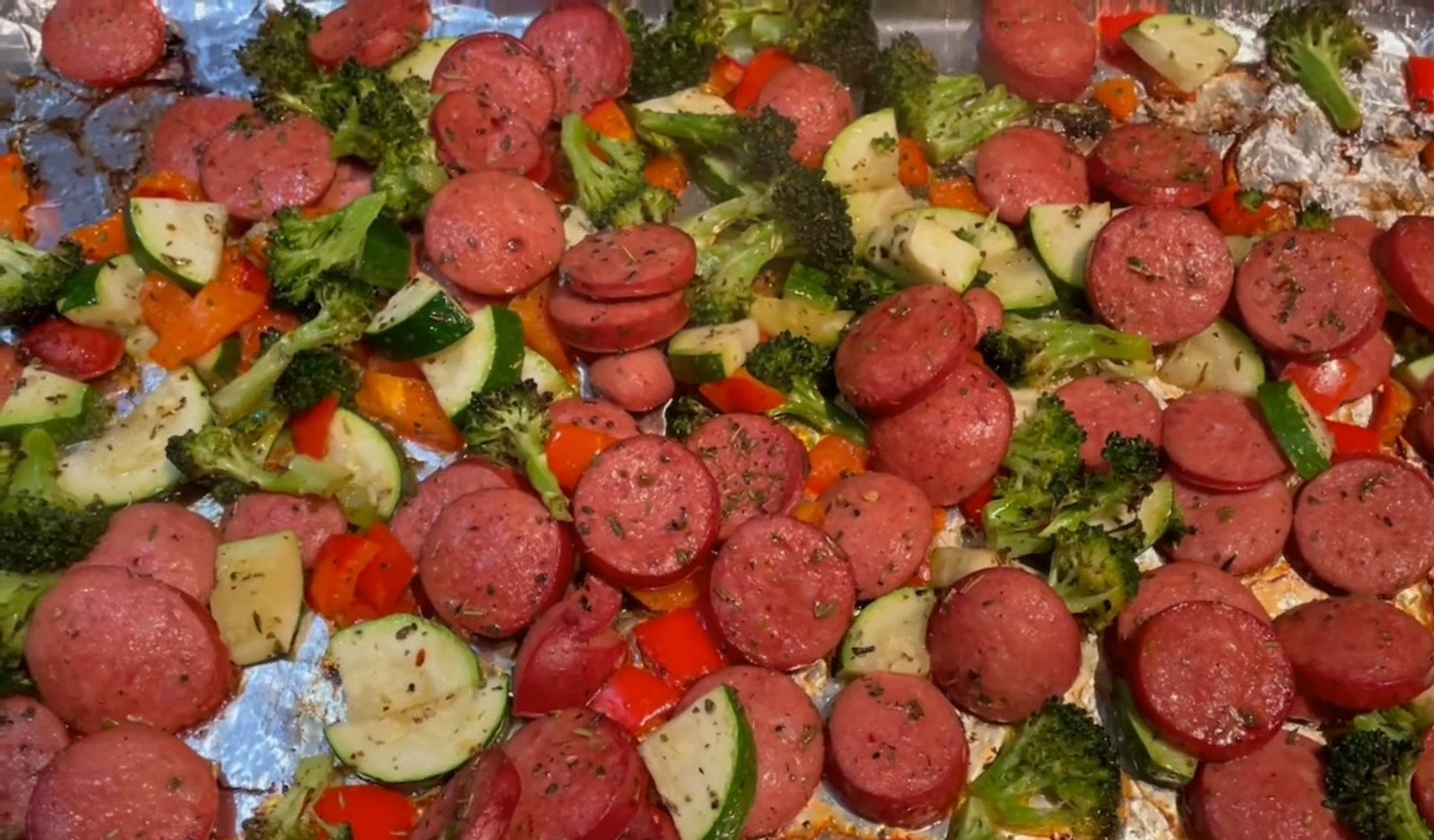 29.
"Try out butter pasta with diced tomatoes. Use any noodles of your choice (I recommend either egg noodles or rotini pasta), a can of diced tomatoes, salt, pepper, and a few tablespoons of butter, and you're good to go in about 10 minutes."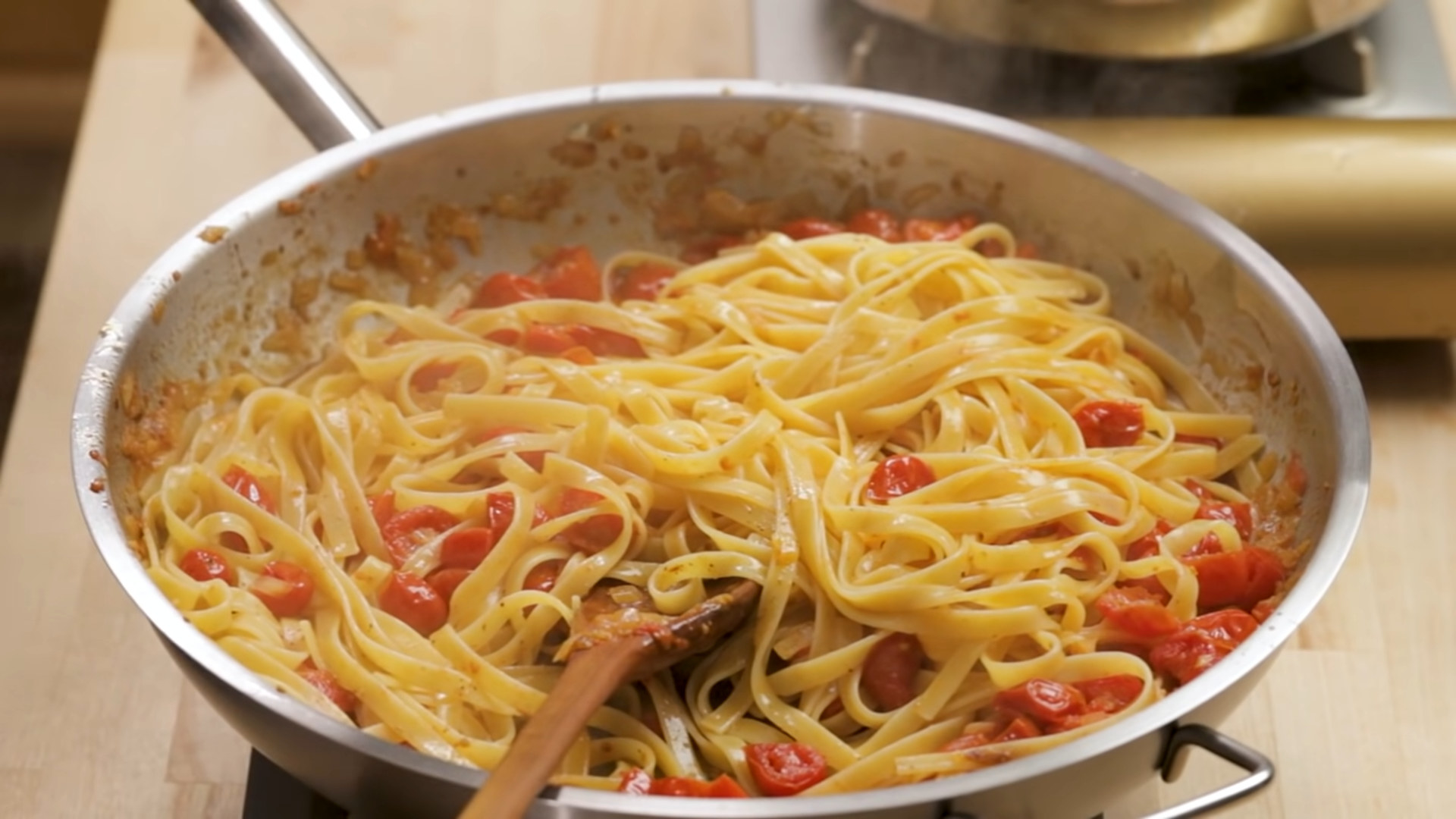 30.
"My current go-to is heating up instant grits in one bowl, then heating up egg whites in the microwave for about one to two minutes, depending on the amount of egg whites. Then I mix together with cheese, salt, and pepper. Quick grits and eggs."
31.
"My 'taco dip' got me through a lot of hard times. It's just refried beans, salsa, corn, shredded cheese, and sour cream in a bowl. I eat it with tortilla chips."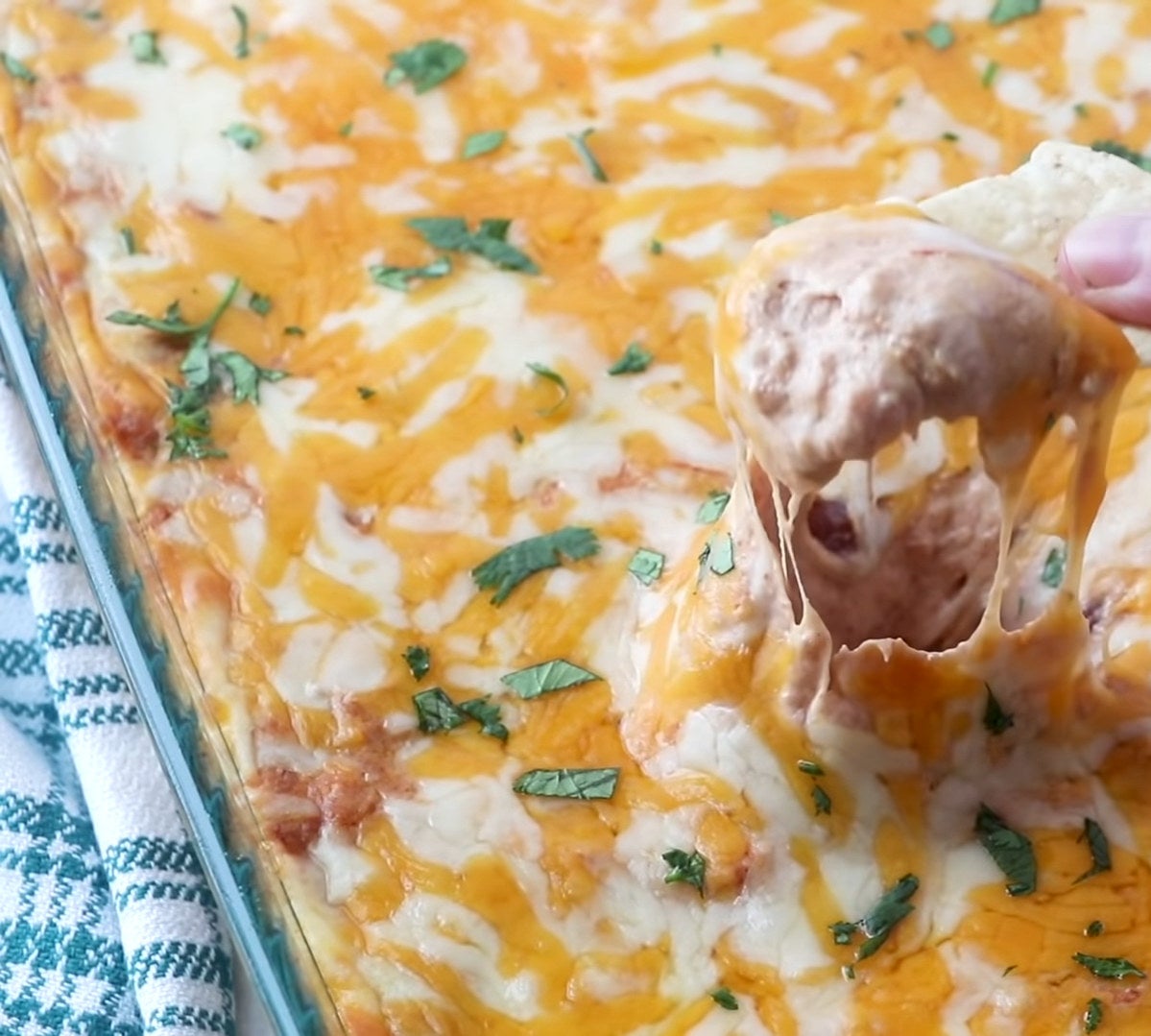 32.
"Here's a meal I swear by: hamburger mixed with rice and cream of mushroom soup. I usually serve it with peas or corn."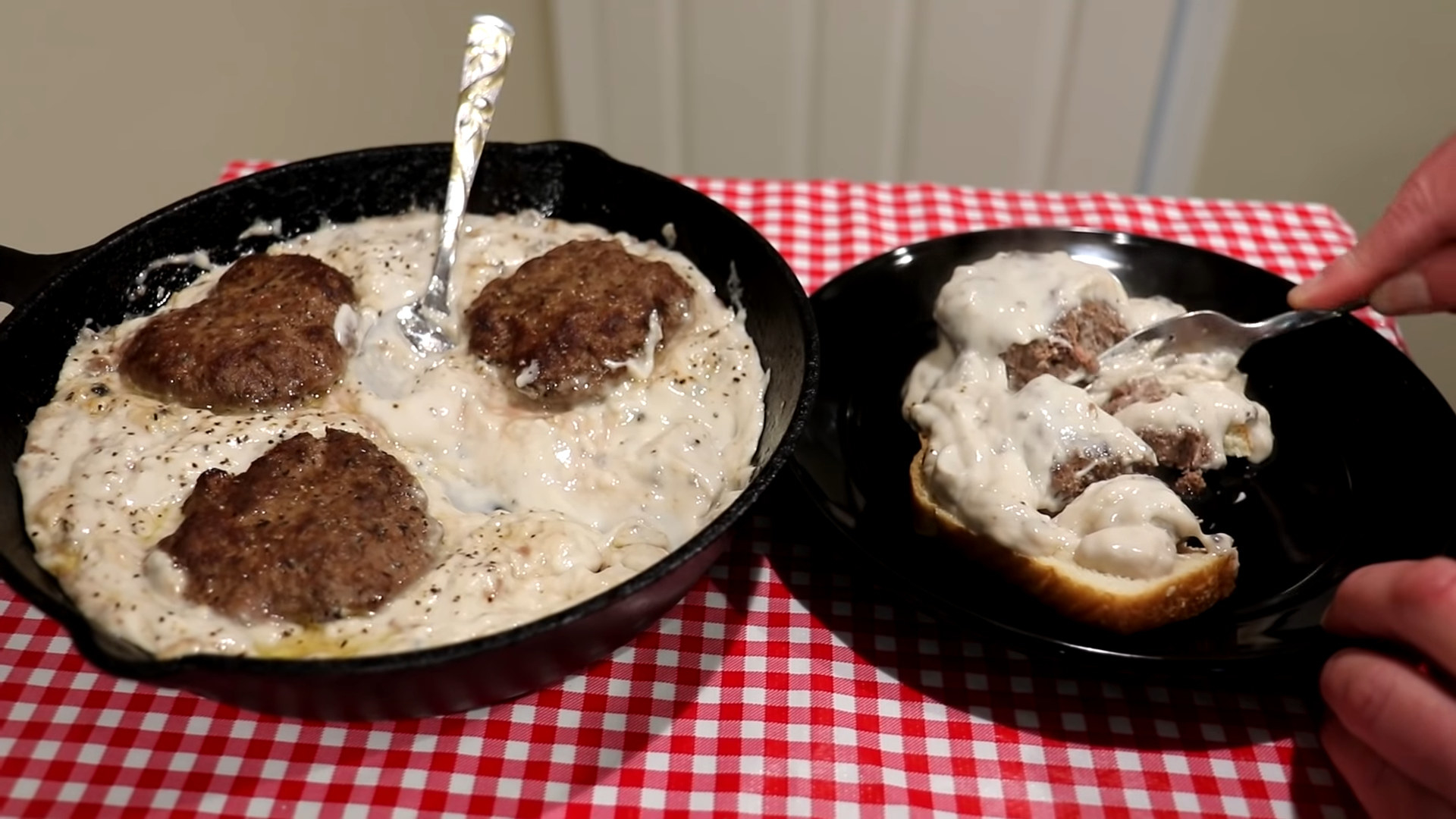 33.
"My five minute go-to meal, if I have no energy, starts with an instant ramen pack. Throw some stuff in a frying pan, like meat, eggs, veggies, or whatever, with oil or butter. I sprinkle some of the ramen seasoning on it and start cooking. In another saucepan, use the rest of the seasoning to boil some ramen noodles. Drain the water, put the noodles on a plate, and top with whatever you made in the frying pan."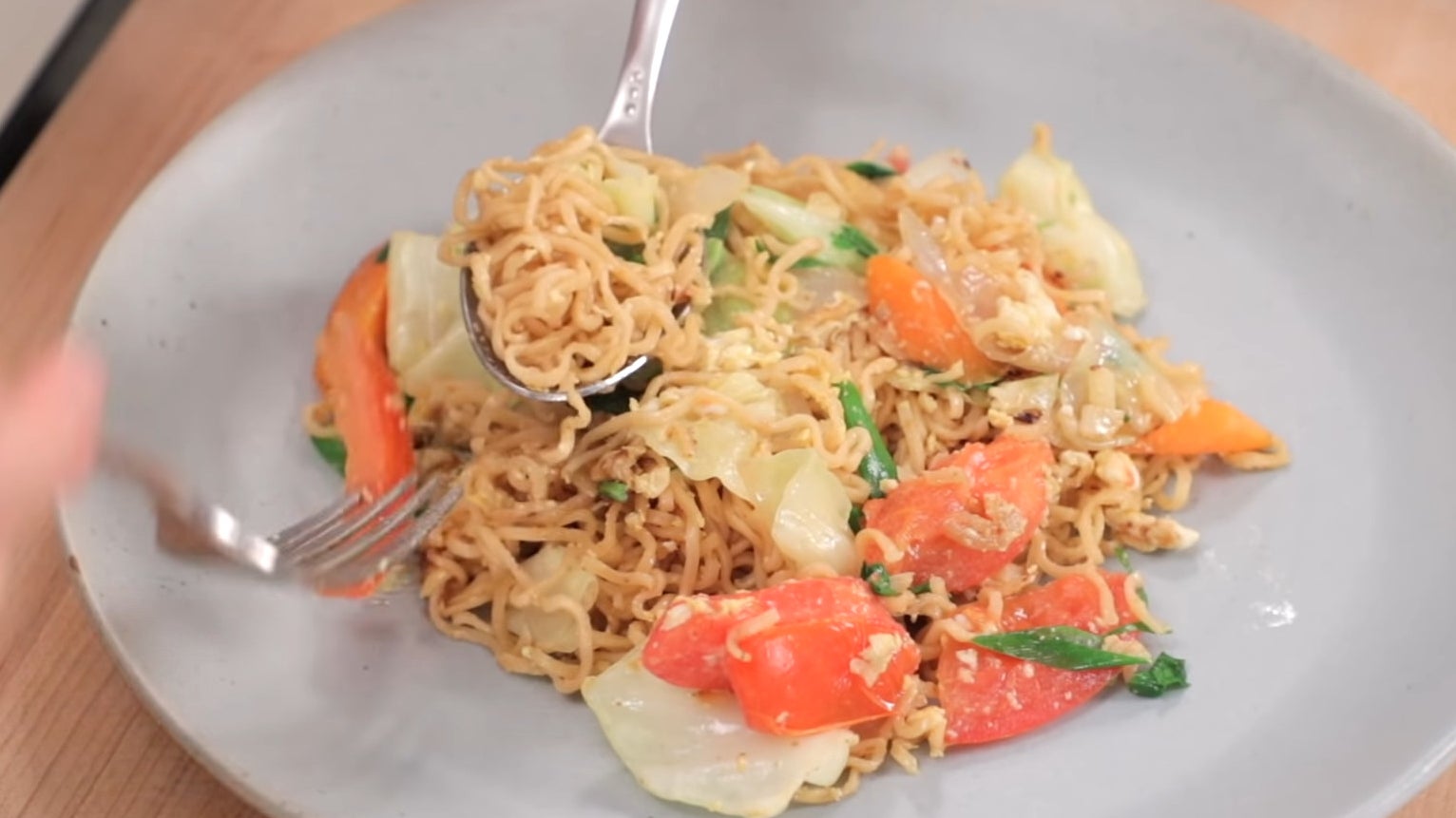 34.
"The stuffed bell peppers I make are so simple and low-carb and pack lots of protein. Cut a bell pepper in half and scoop out all of the seeds and stuff inside. Put them in a baking dish with the cut side up, and bake them for 15 minutes at 425 degrees. While they're baking, mix up your favorite tuna salad — I make mine with plain Greek yogurt for extra protein and calcium. When the peppers are done, fill each half with tuna salad and sprinkle with your preferred cheese. Bake for another five to seven minutes, or until the cheese is nice and bubbly. The best part is that you'll have at least one full serving of vegetables, depending on the size of your pepper."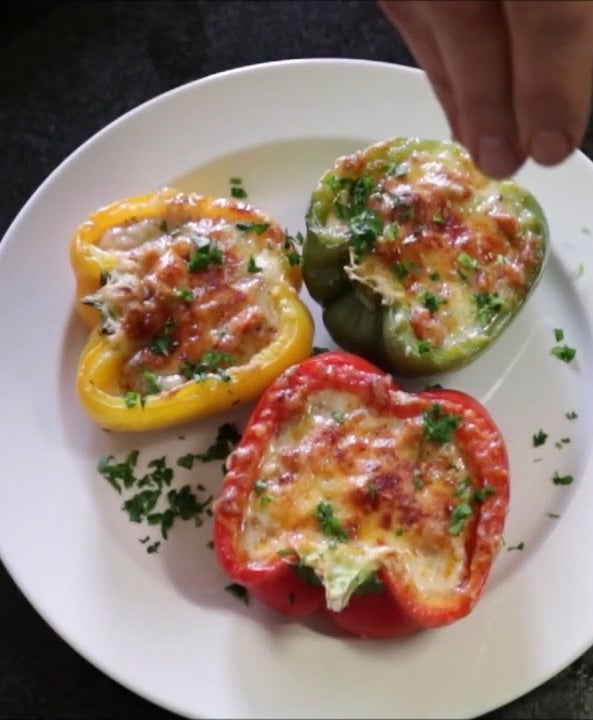 35.
"When I'm feeling low-effort, I like to make what I call my hot dog casserole: Dice an onion, throw it in the pan with oil, slice a hot dog into coins, add in tons of pepper, put a lid on it, and let cook until it's ready."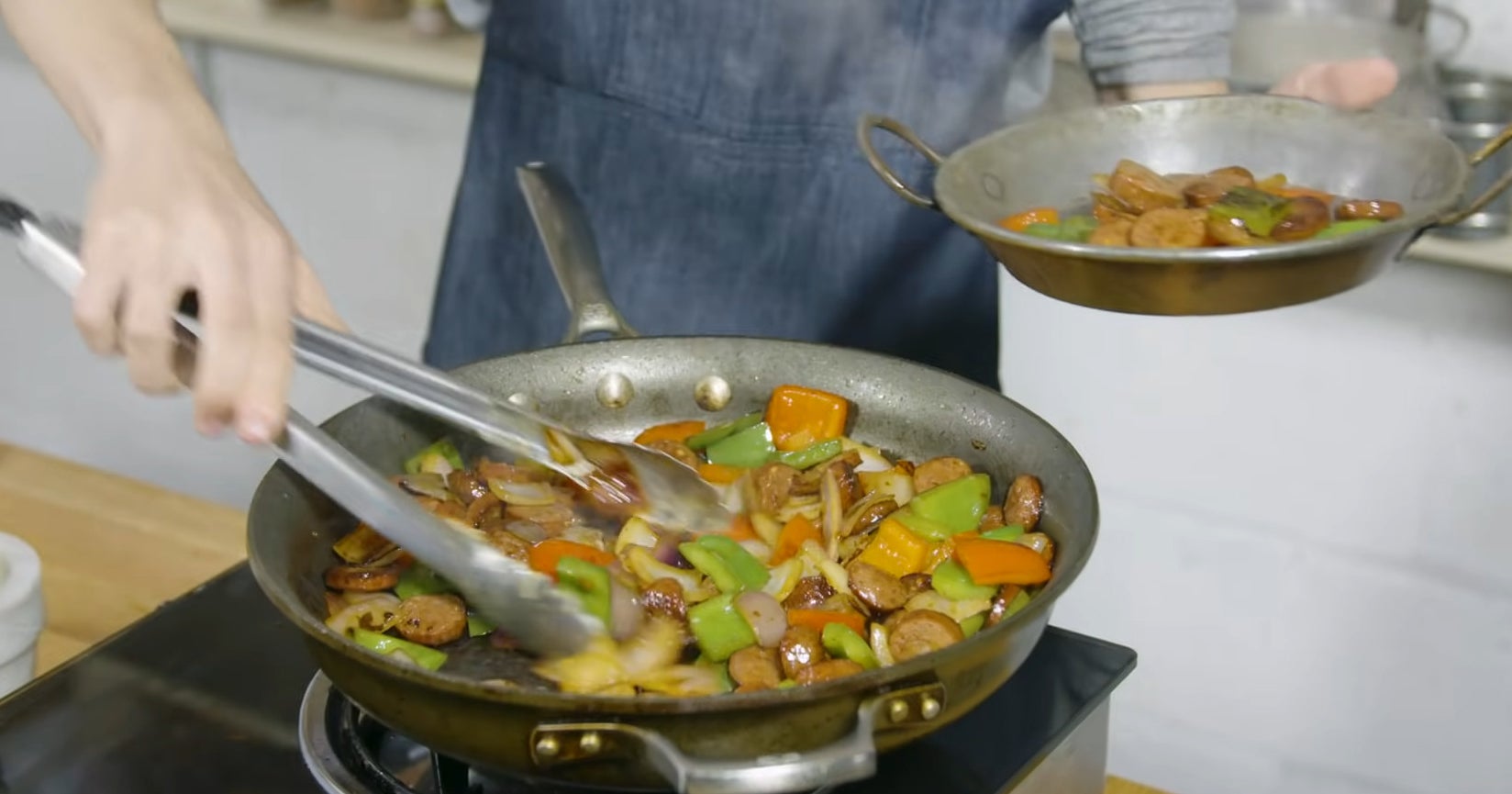 36.
"You're gonna love this one. Cook bacon in a big pot, then remove and dice. Next, throw an onion and a ton of garlic into the bacon grease in a large pot. Add one cabbage, shredded into ½-inch pieces, to the pot. Add cooked, plain macaroni. Wait for the cabbage to wilt. Add the bacon, then hit with hot sauce."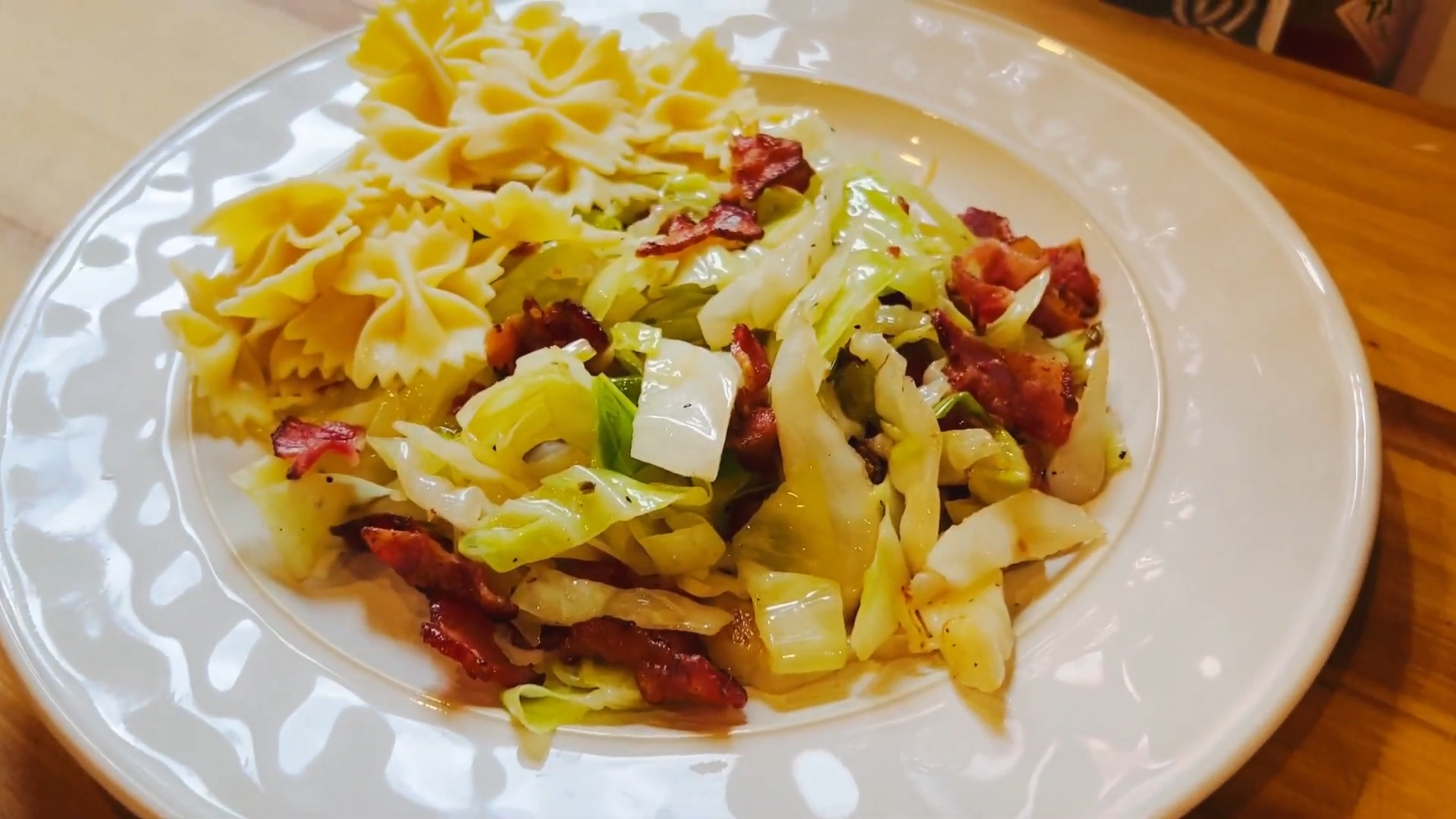 37.
"I like to cook some popcorn chicken in the air fryer, toss it in Buffalo sauce, then add on top of mac 'n' cheese."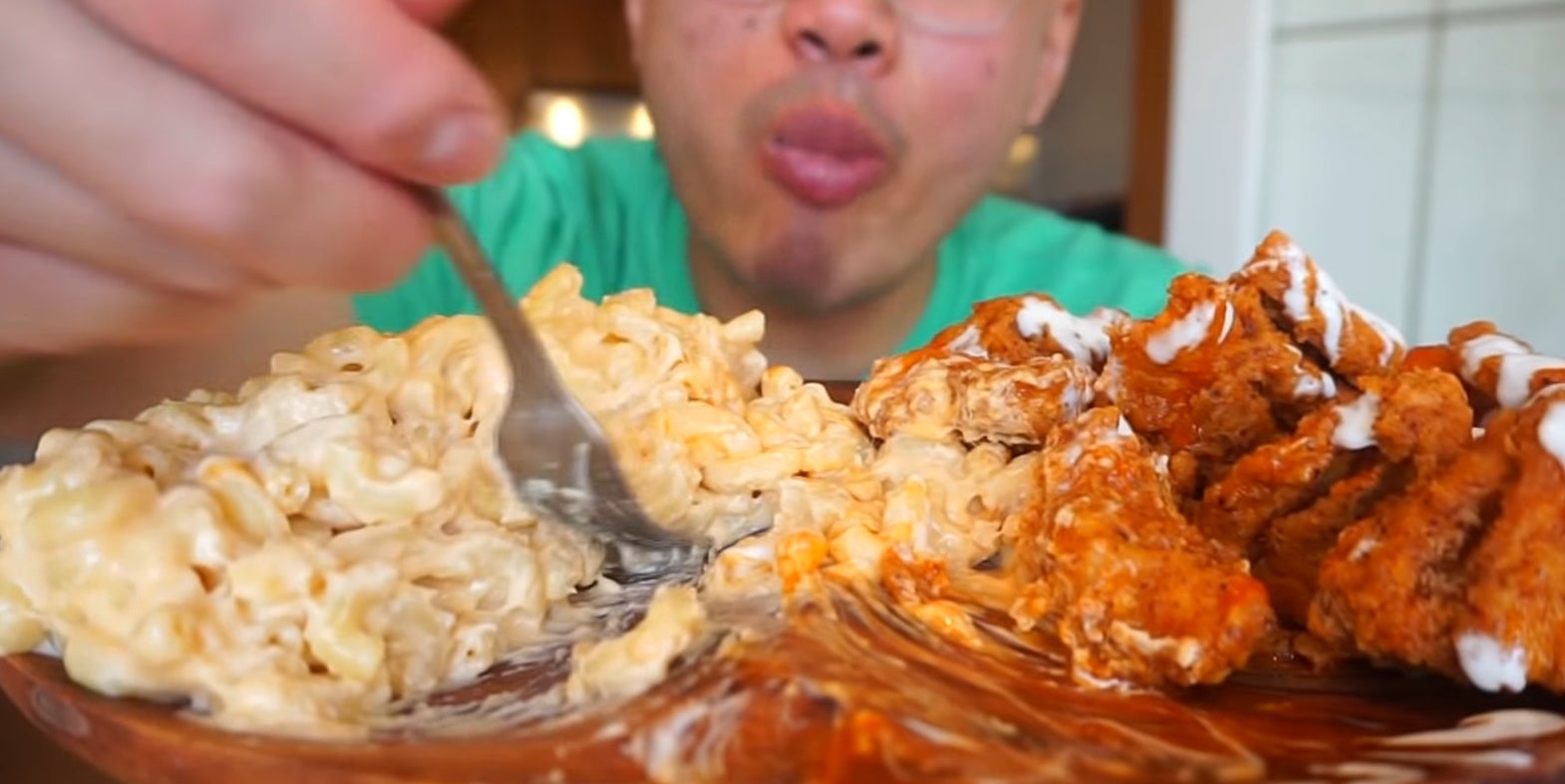 38.
"My 'lazy' breakfast, especially on weekends, is leftover hash! I'll chop up leftover fries from restaurants or use frozen hash/homestyle fries, throw in whatever quick meat or beans I've got on hand (usually ham, turkey, or bacon bits), cook in butter and bacon grease, scramble in two to three eggs, choice of seasoning (salt, pepper, garlic or onion powder, adobo, etc.), and top with cheese. I sometimes serve it on toast, as a sandwich with guac, chopped up with salsa, or with sour cream in a burrito."
Which of these dishes sounds the most feasible to make when you barely have any energy? What are you looking most forward to trying? And what's your own go-to "recipe" to cook when you're too exhausted to put effort in the kitchen? Share it in the comments.
And if you'd prefer to submit your recipe through an anonymous Google form, you can through here!
Note: Some submissions have been edited for length and/or clarity.