17 Couples That Will Restore Your Faith In Love
#SeriousRelationshipGoals
1.
This couple that prove having a healthy sense of humor is key to a healthy relationship.
2.
This husband happily helping his wife in her time of need.
3.
This couple casually enjoying a ~hot~ flick together.
4.
This couple that are the real life Snow White and Prince Charming.
5.
This festive couple who have the cutest public display of affection.
6.
These two that just can't get enough of each other.
7.
This waltzing couple that prove there is no such thing as an inappropriate time to dance.
8.
This snazzy couple enjoying a leisurely walk through the park.
9.
This adorable-ass couple spooning while waiting for the train.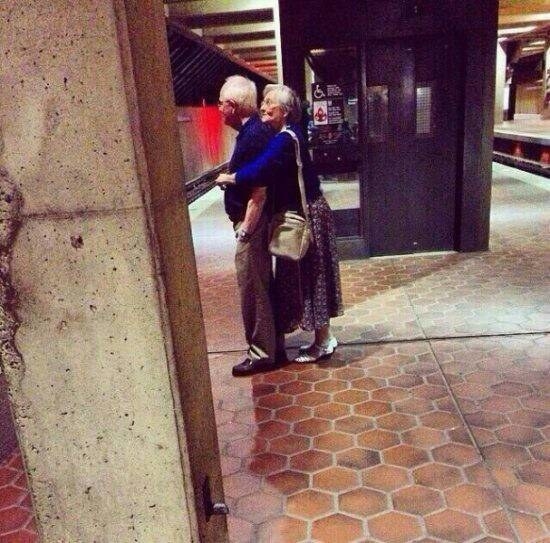 10.
This grandfather who knows there is no excuse to not go all out for your S.O.
11.
This couple that seriously could warm the coldest of hearts.
12.
This couple who would give all these promposal kids a run for their money.
13.
This couple who got their own jerseys made to support the team, and each other.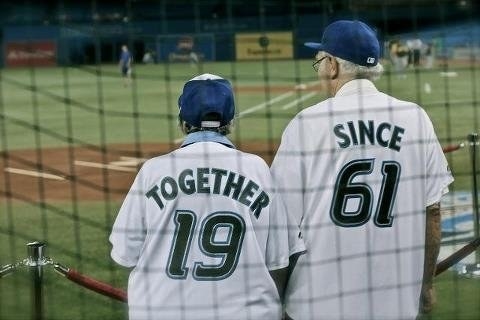 14.
This beautiful couple, all dressed up to celebrate their 80th anniversary.
15.
This adorable couple who really ~nailed~ photoshop for their 60th anniversary.
16.
This couple who need to start their own coloring book.
17.
Finally, this lovable grandfather whose love for his wife grows stronger everyday.