1.
2005 Kanye was a great Kanye.
2.
It was the year he released his sophomore album, Late Registration, where he silenced the doubts as to whether he could make an album outshine his first.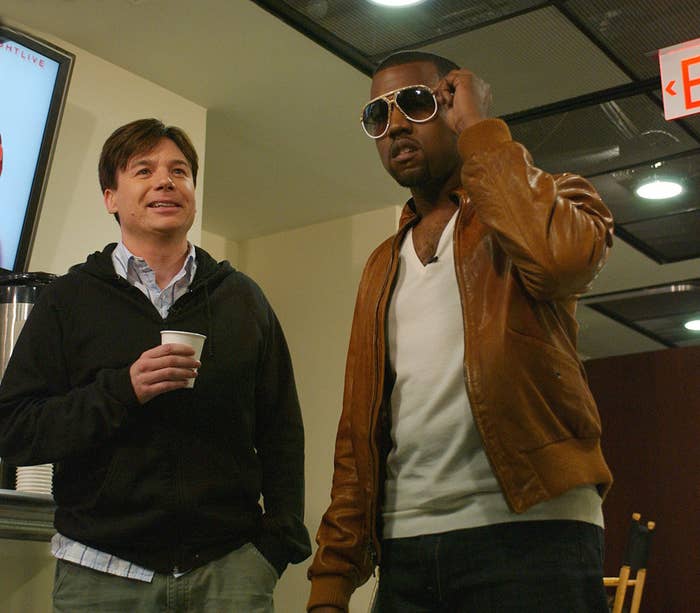 3.
Kanye wasn't above the baggy jeans and oversized outerwear look that his homie Jay Z helped make so popular.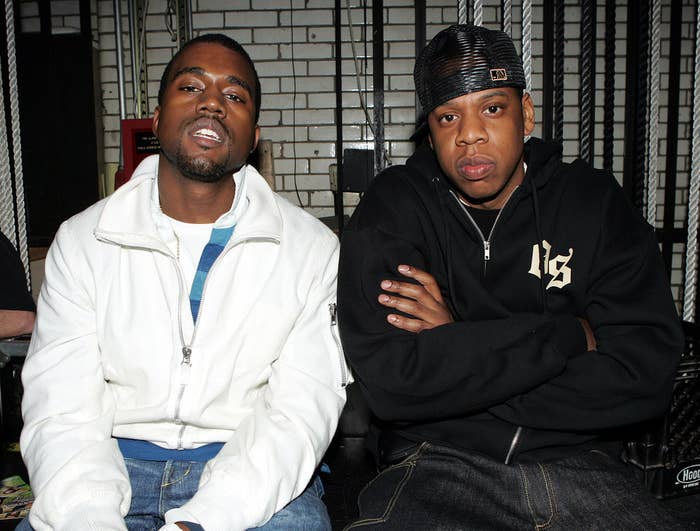 4.
Today we wouldn't find Kanye sporting a duck face for the paparazzi.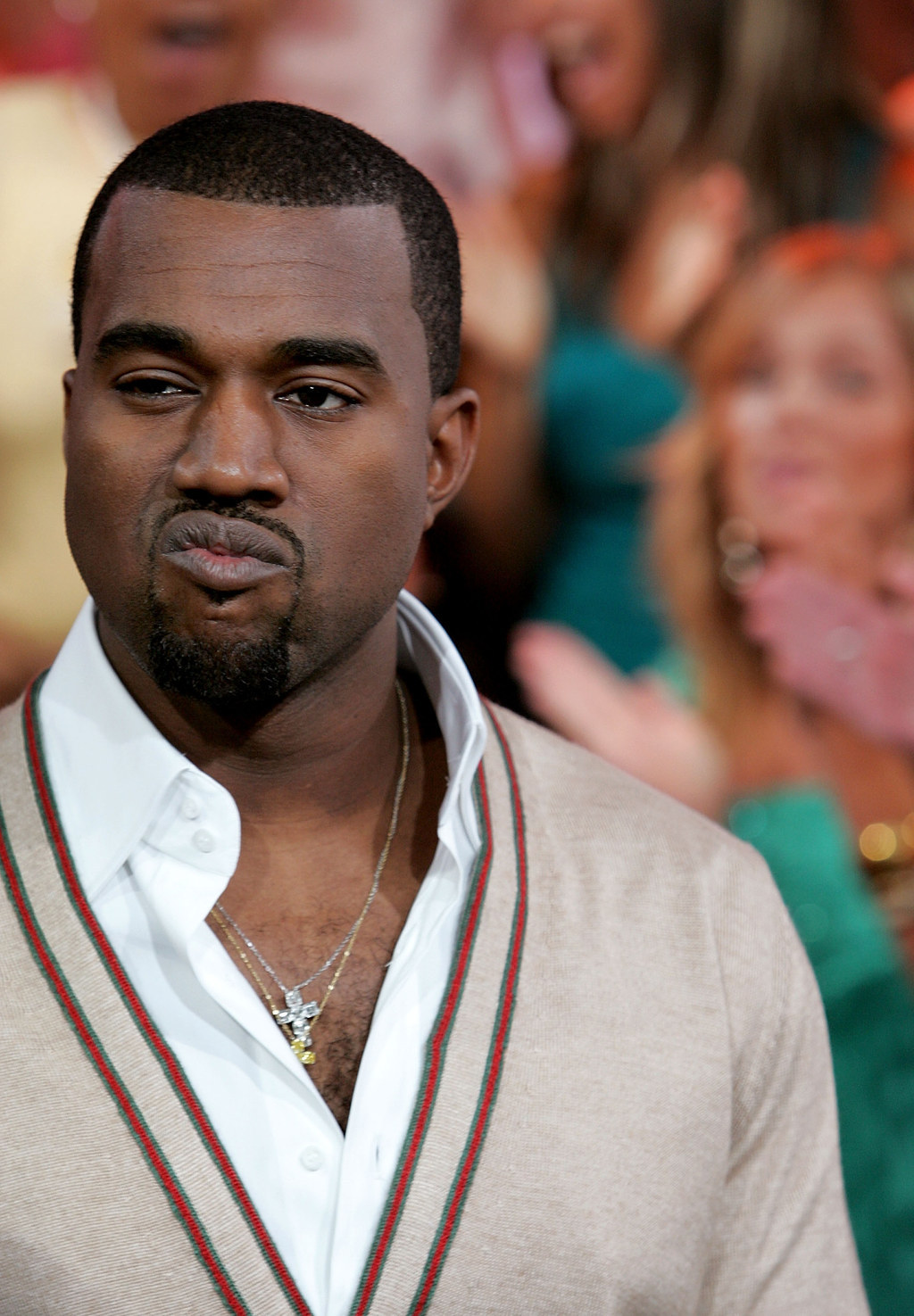 5.
2005 was also the year Kanye would genuinely smile from ear to ear for photos. IN. PUBLIC.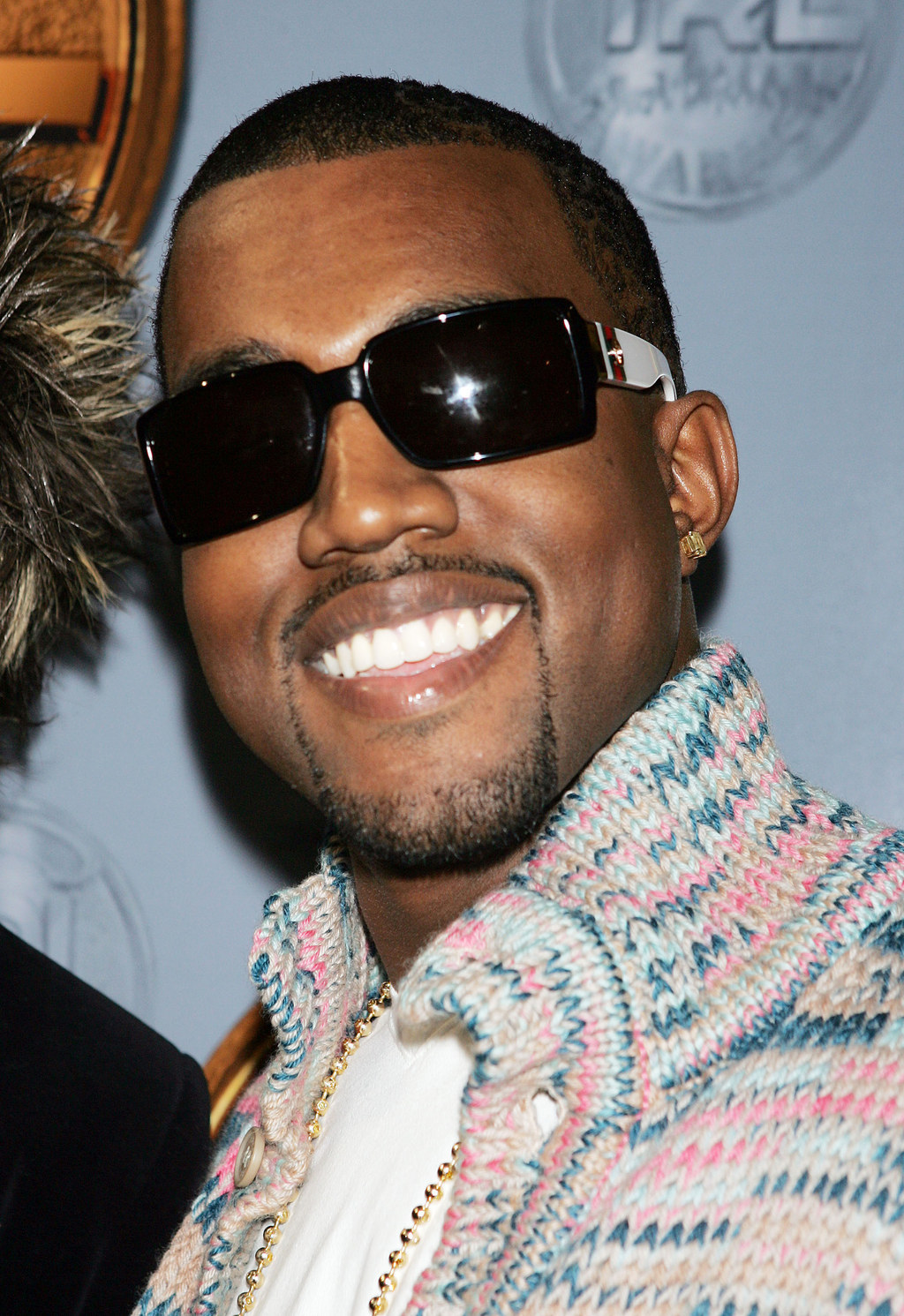 Dear Yeezus, bring back the public smile.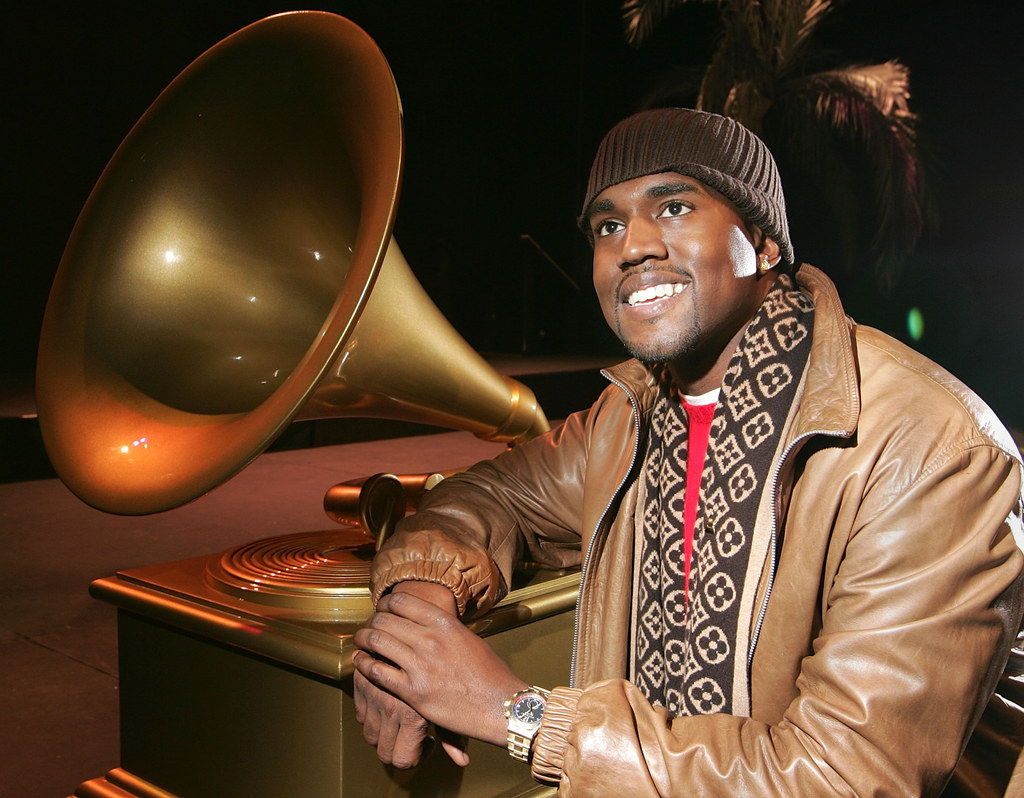 6.
Even a grin from '05 Ye in this epically oversized coat would suffice.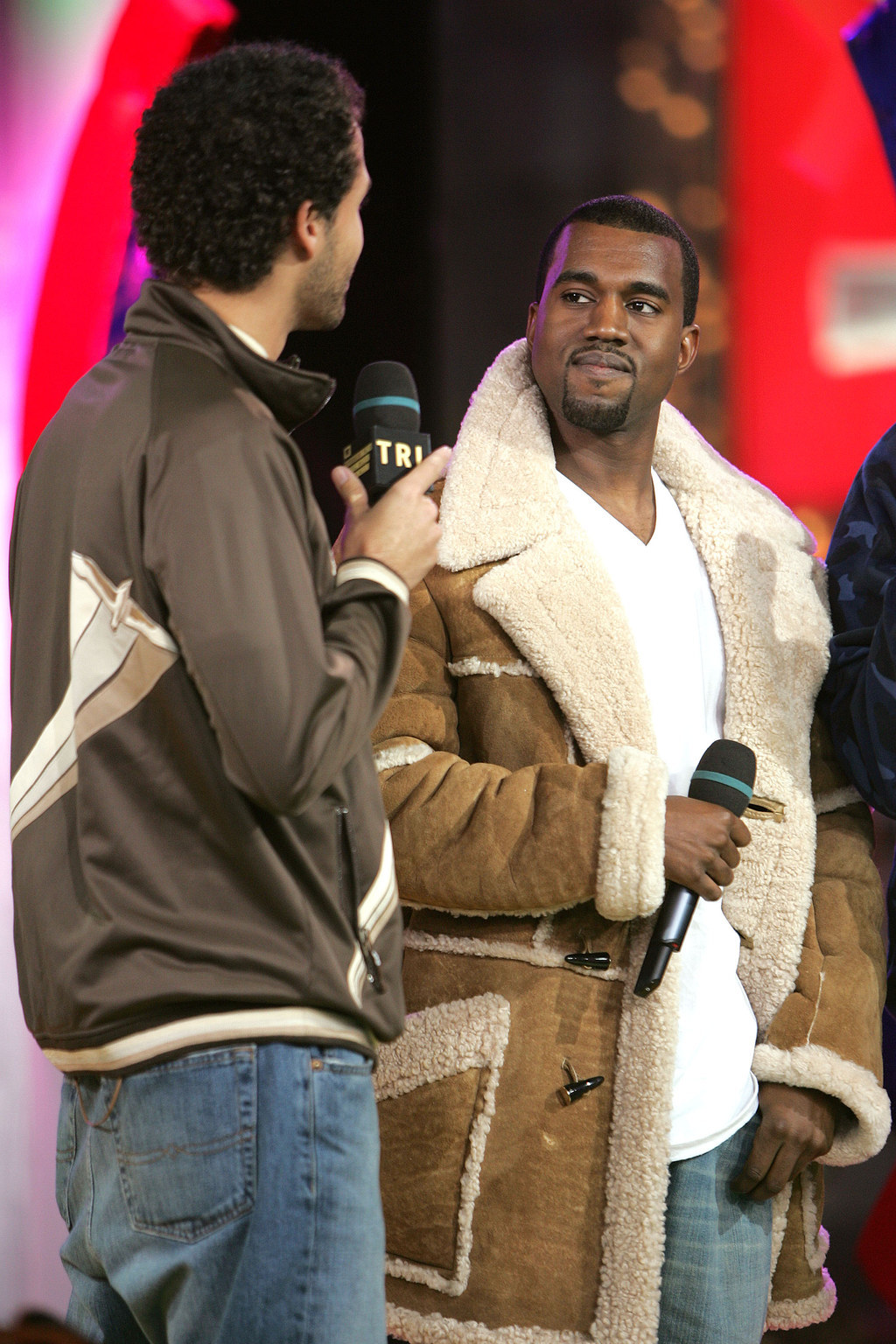 7.
Kanye might've had a completely different wardrobe selection, but his acceptance speeches were no less prepared.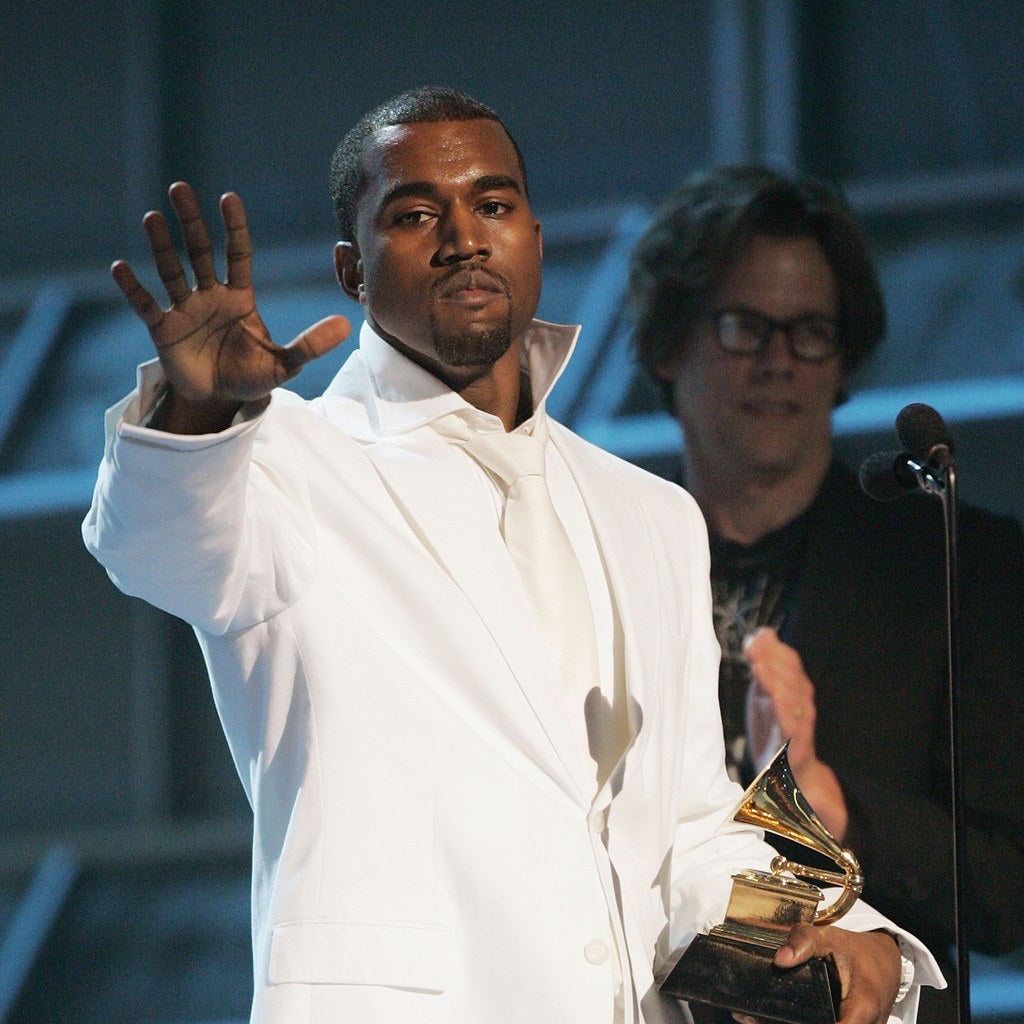 8.
Before he used live television to announce his run for presidency, Kanye used this platform to display his discontent for the current one.
9.
'05 Ye showed off his temporary bottom grill — foreshadowing the permanent platinum teeth he got five years later.
10.
And 2005 Ye had no qualms about wearing aviator goggle-like frames paired with his fresh turtleneck.
11.
You couldn't tell 2005 Kanye nothin' while he rocked those popped collars.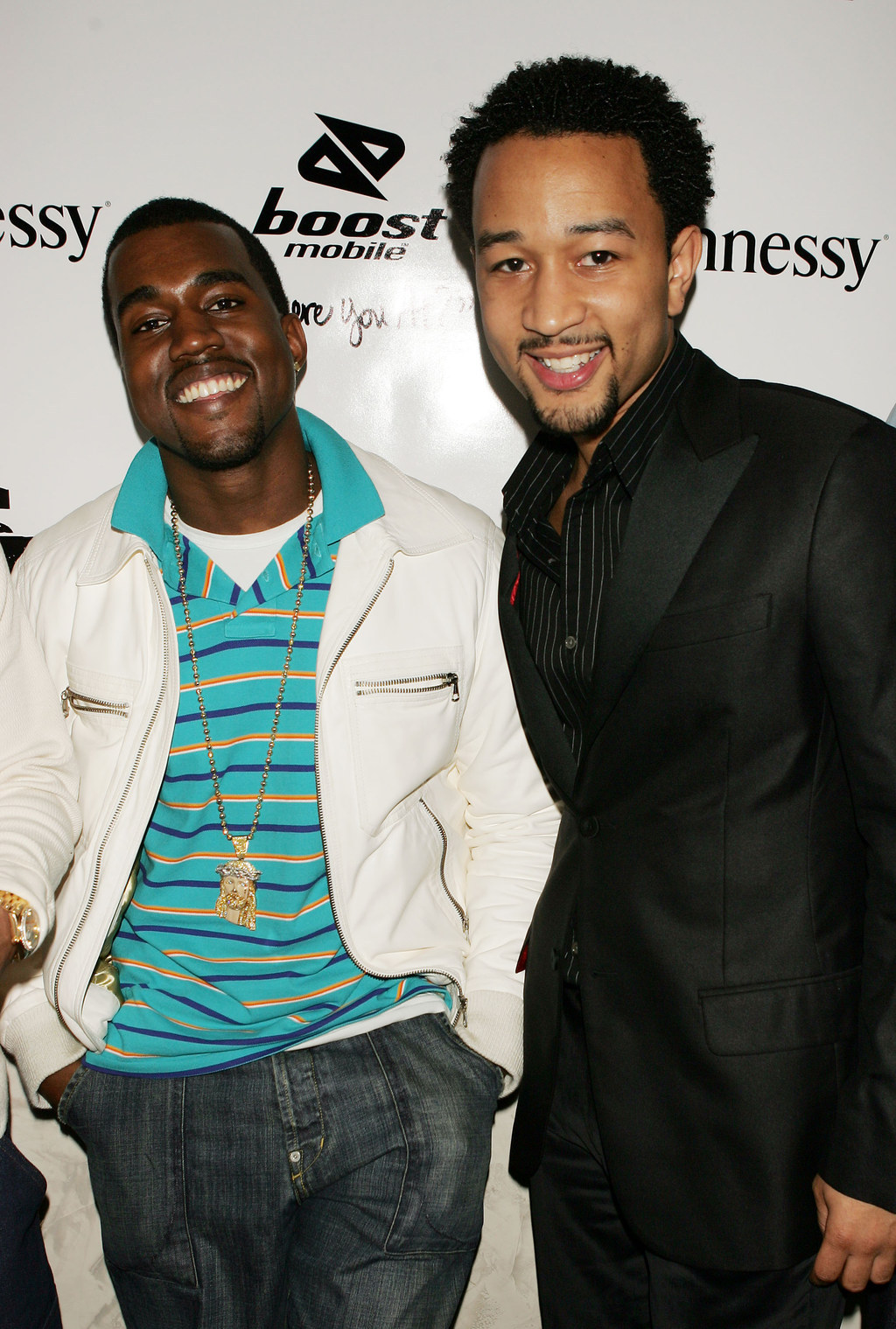 12.
Kanye sure as hell wouldn't be seen wearing THIS.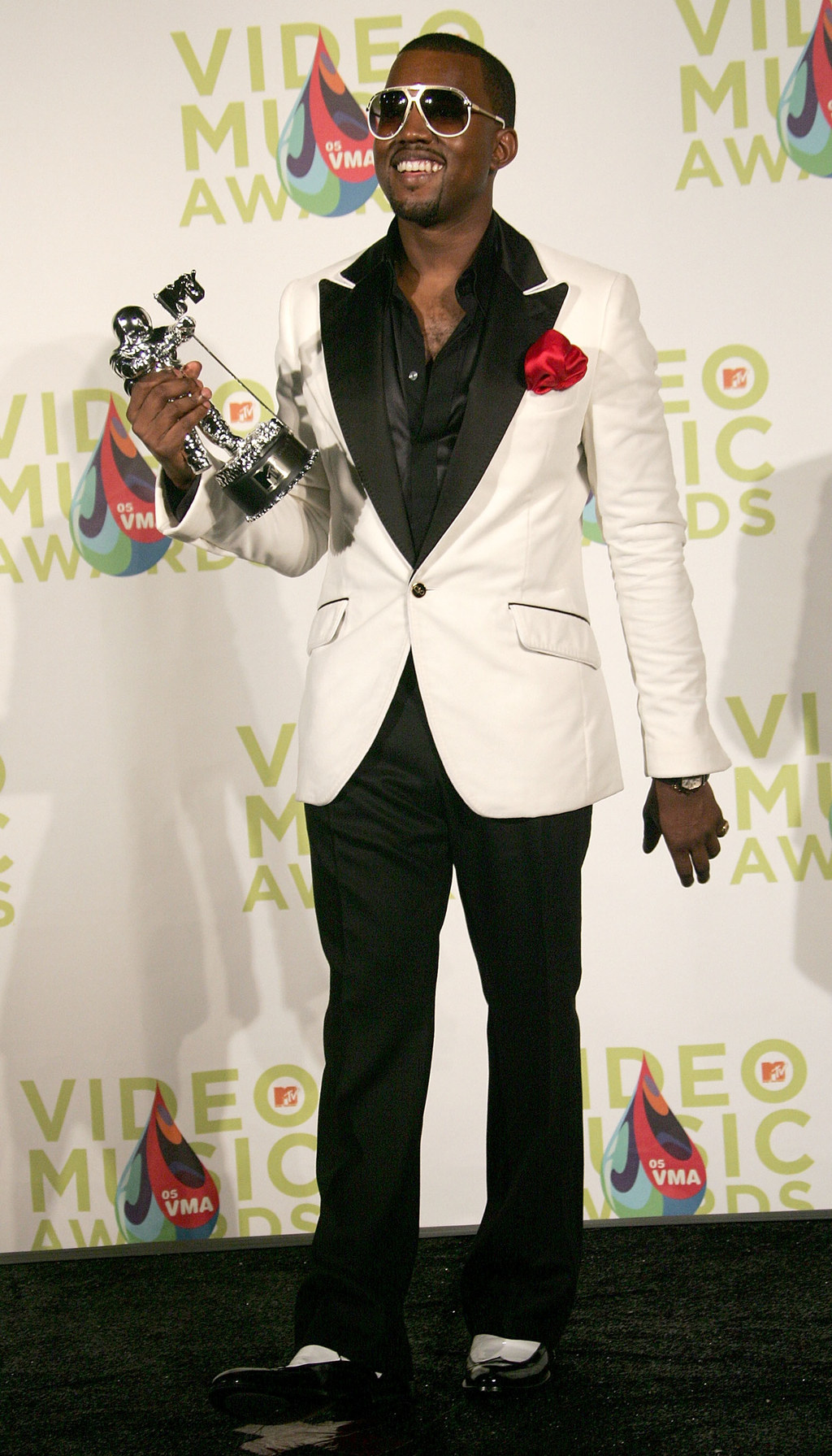 13.
And gone are the days of the awkward hand gestures.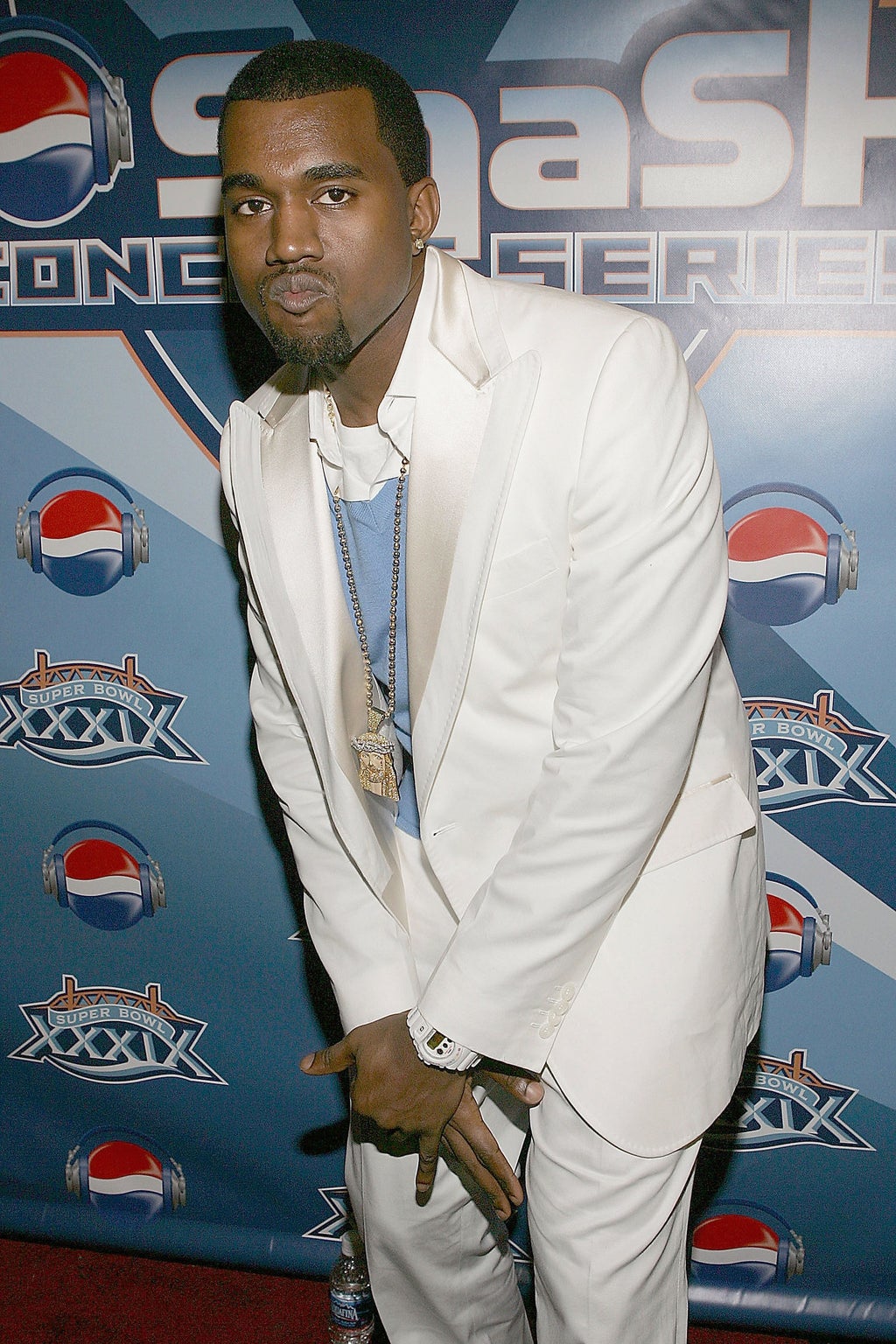 14.
We've said goodbye to the photos of '05 Ye posing with the Dropout Bear in a cream colored suit.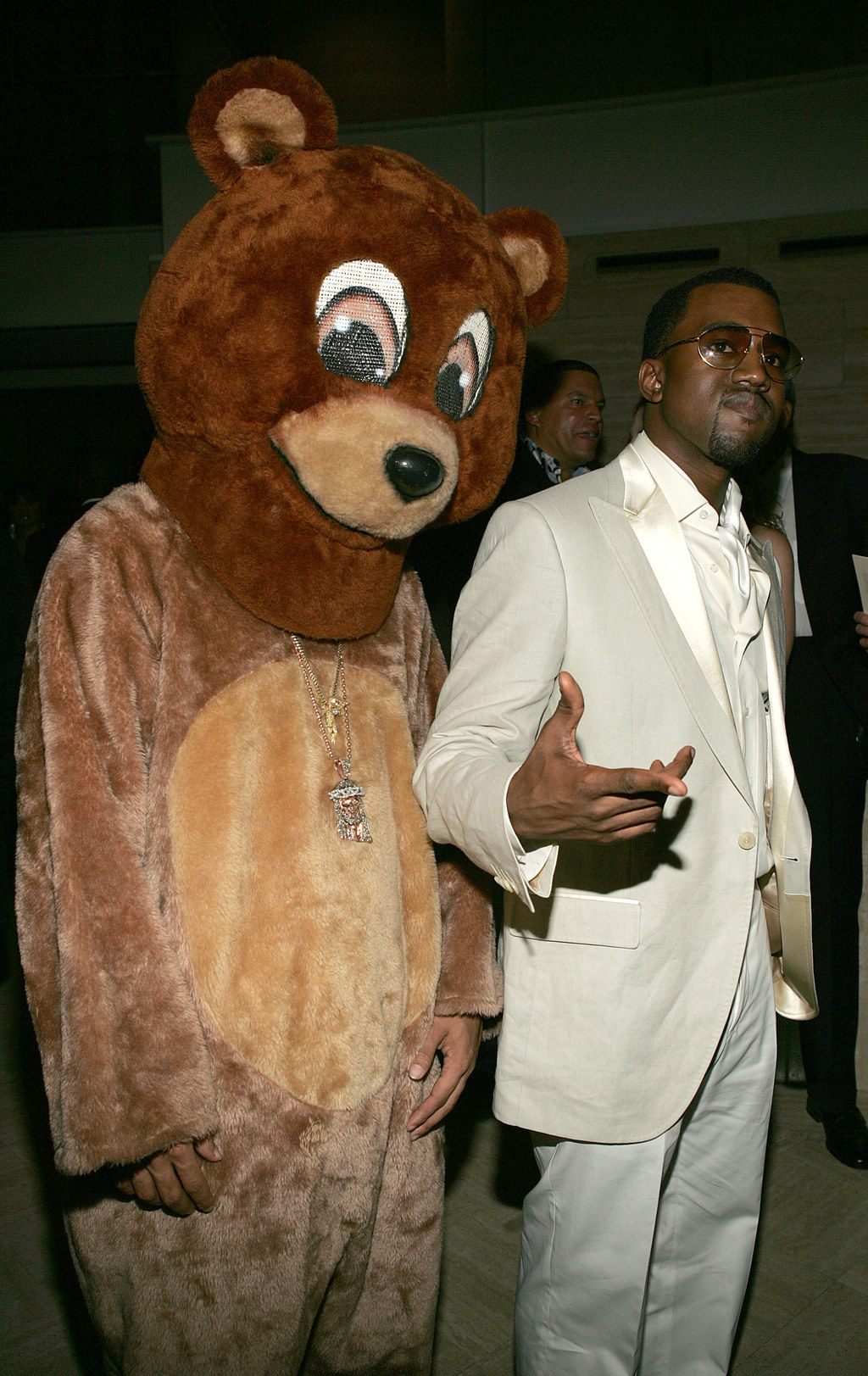 15.
And we've bid farewell to the Kanye that would do THIS at a red carpet event.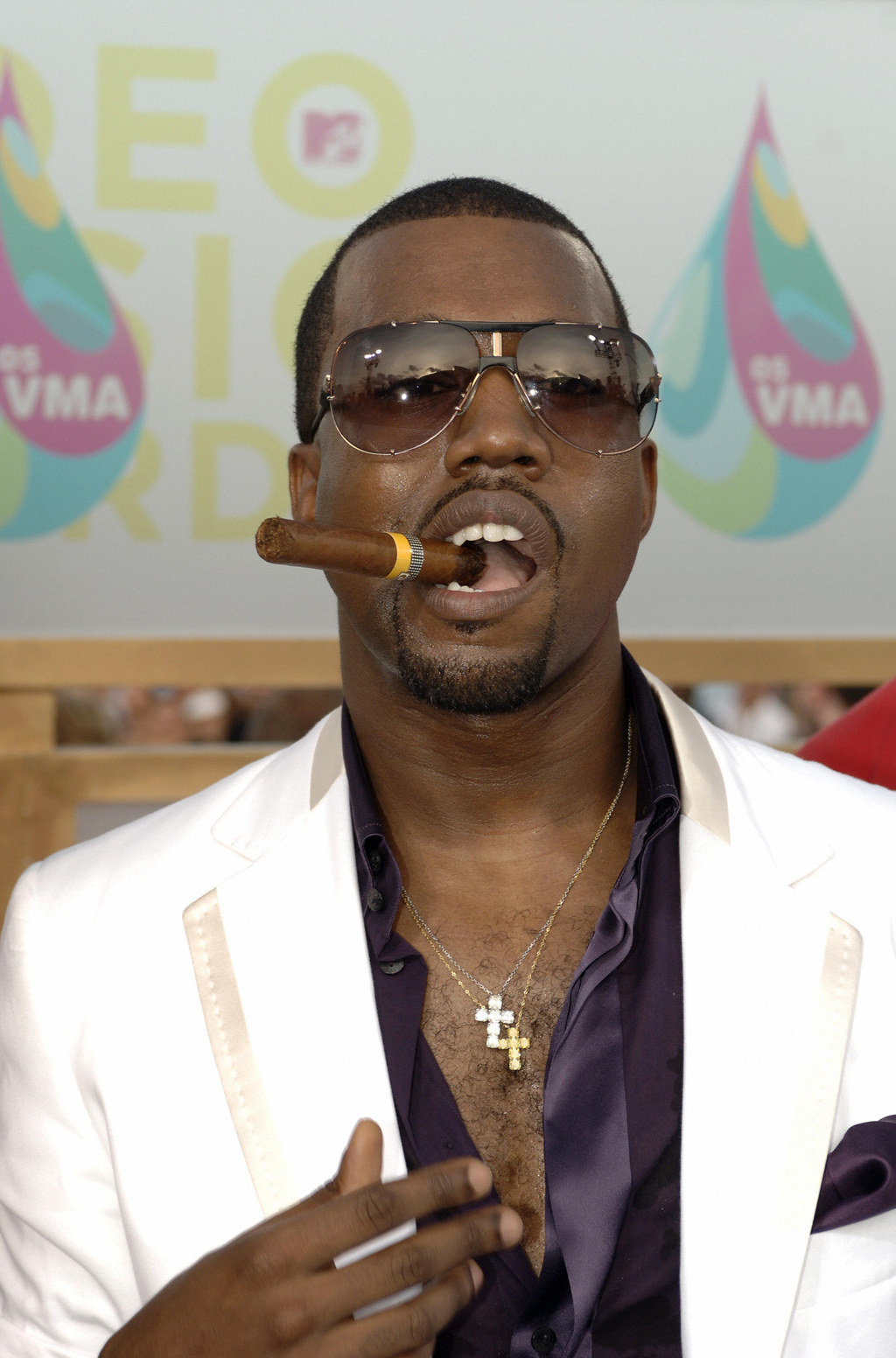 16.
Modern day Yeezus might perform with wings on his back, but not in an all white church deacon suit.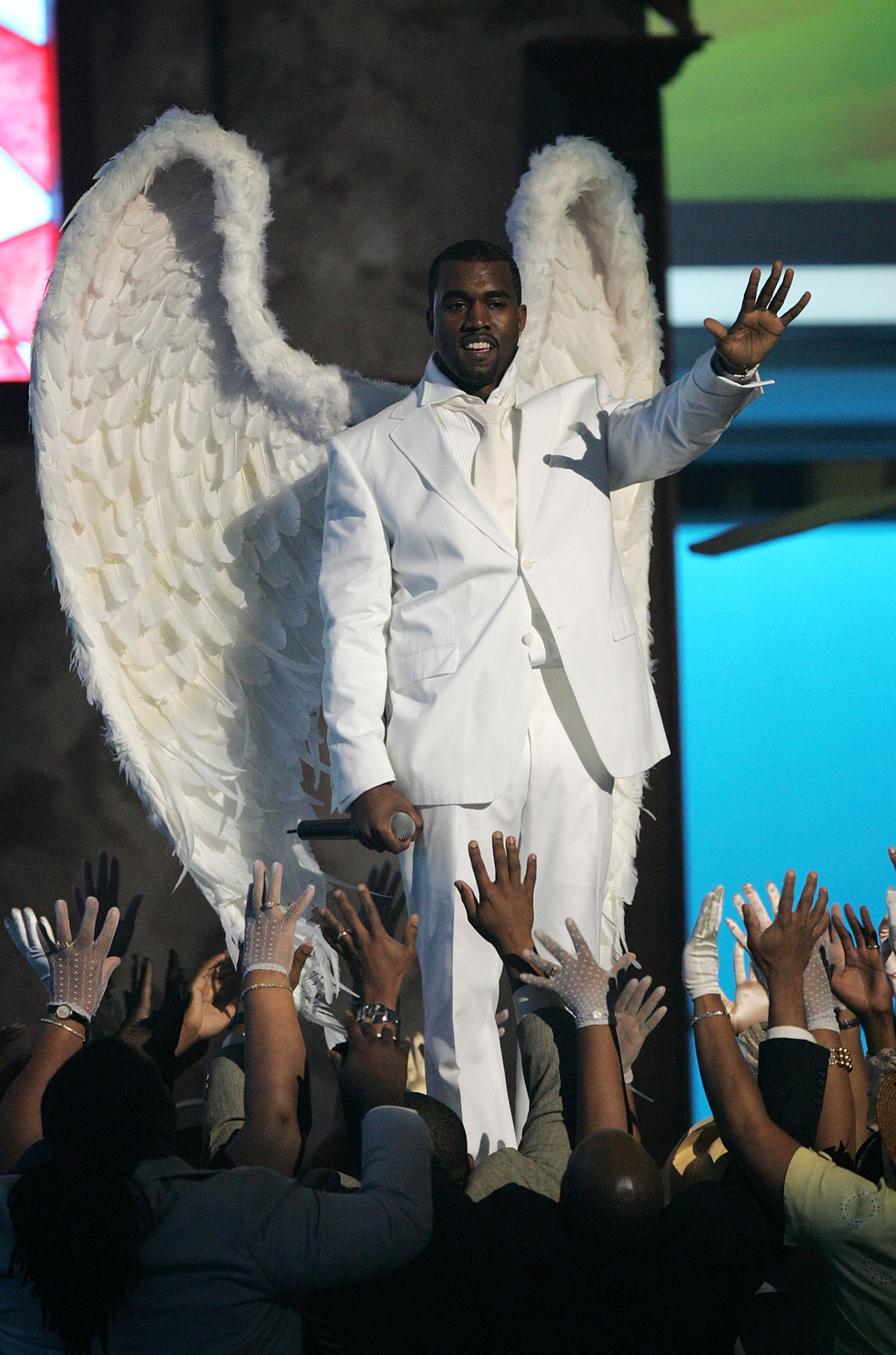 17.
And he certainly wouldn't wear a suit with a G-Shock watch.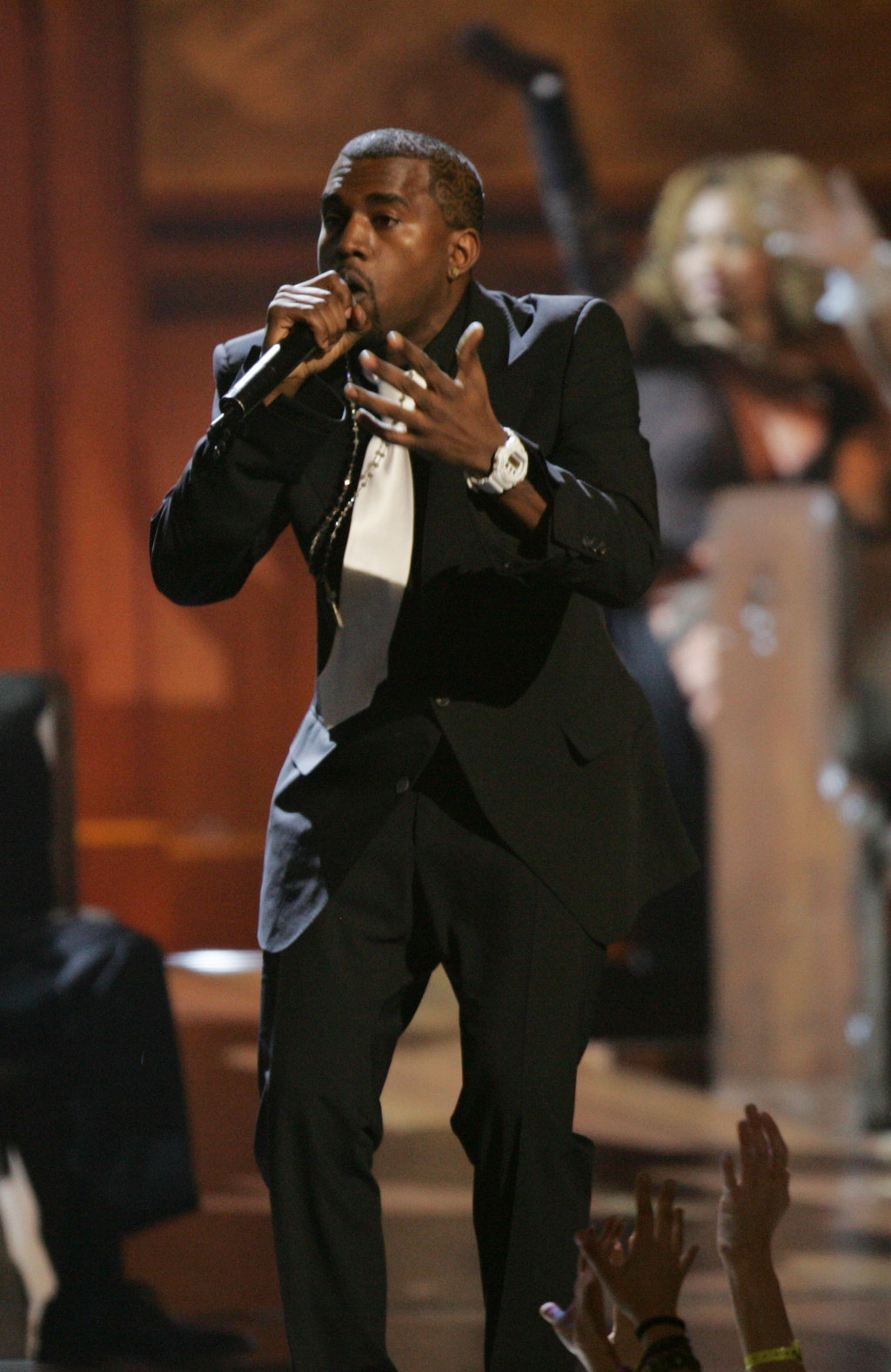 18.
Although he *might* throw up "The Dynasty Sign" from time to time because of his Roc-A-Fella roots.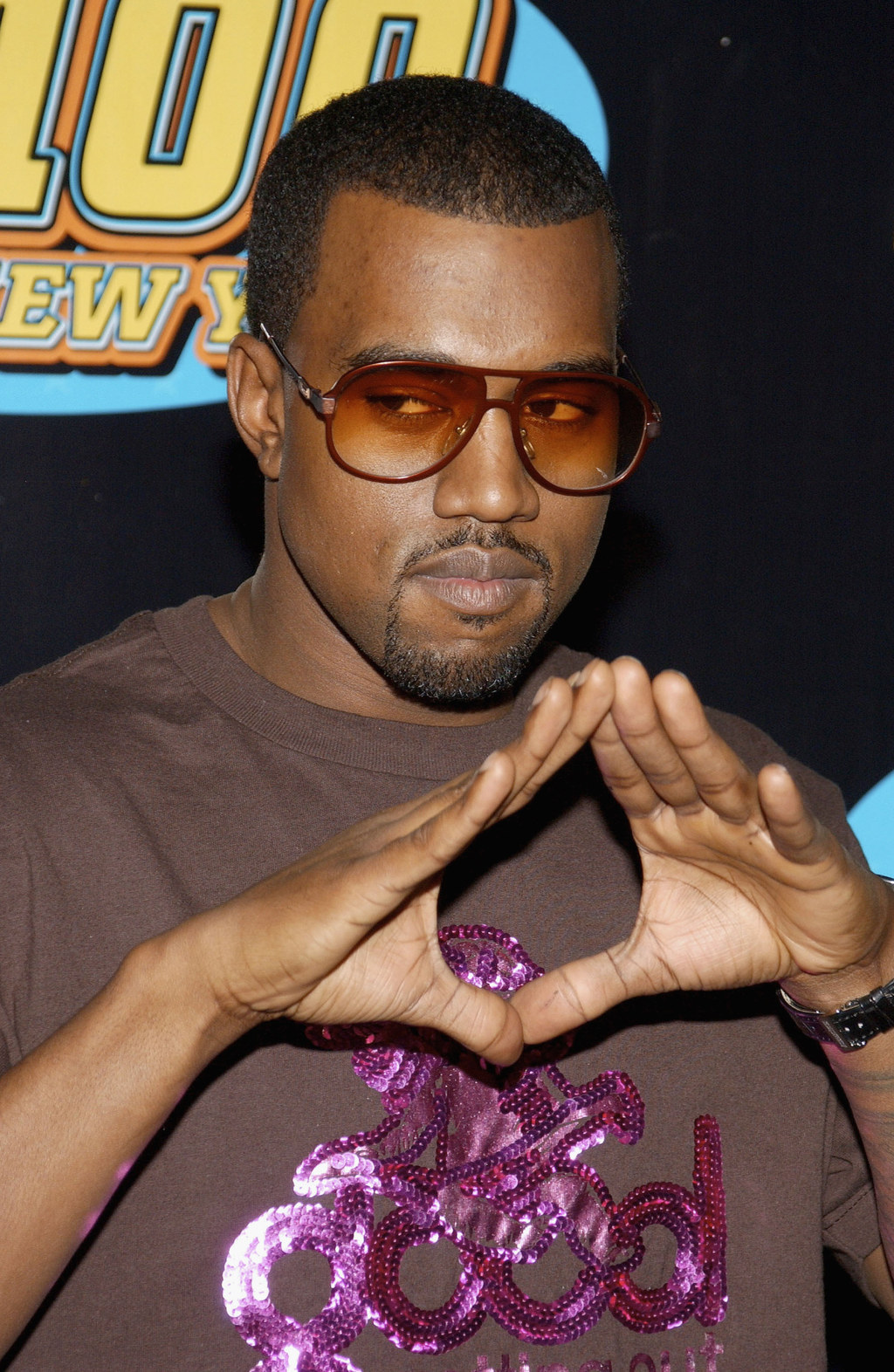 19.
But you can bet your savings he DEFINITELY wouldn't rock a track jacket as bright as a diamond itself.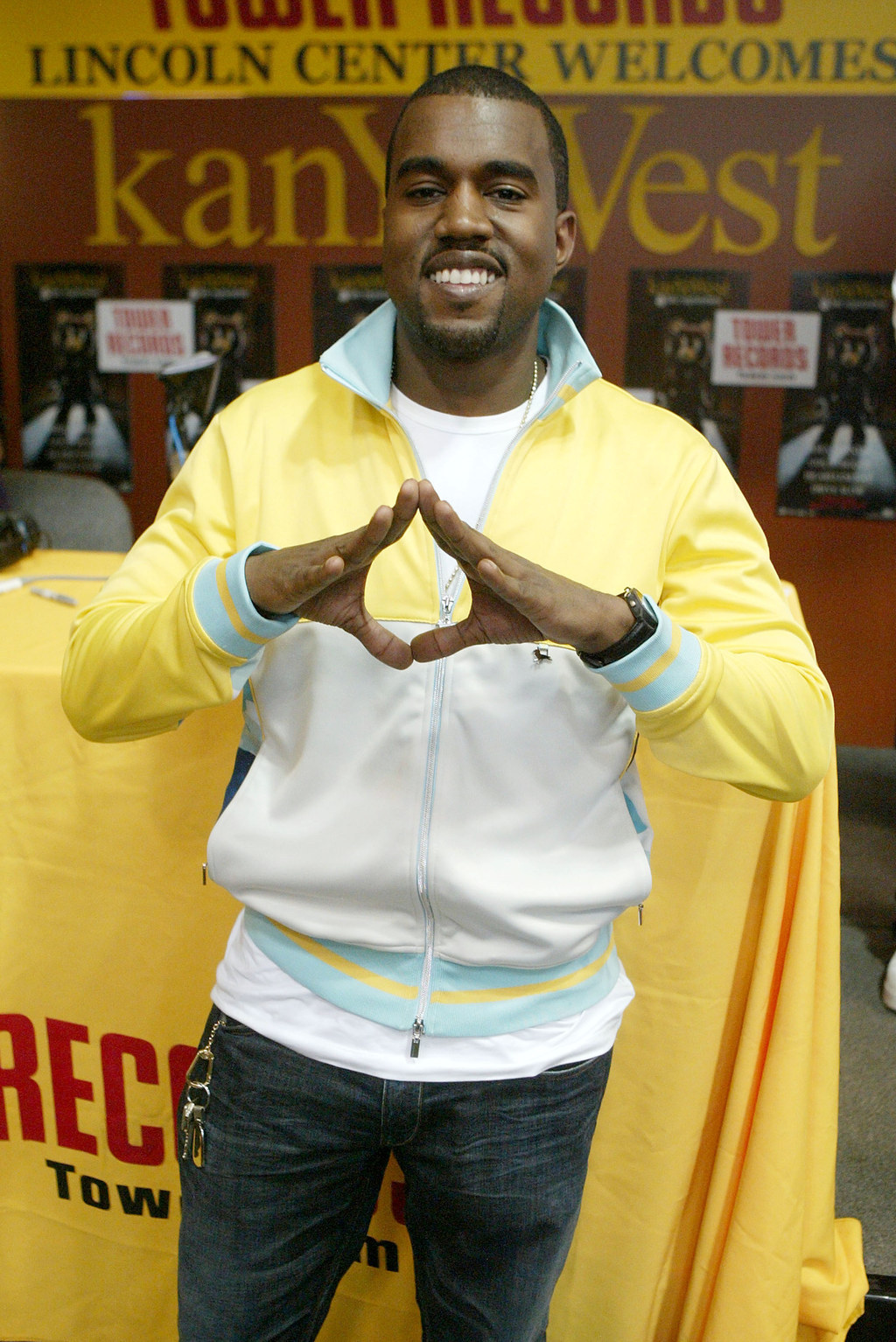 20.
And you wouldn't see him smiling on the red carpet, holding an iPod for no apparent reason.
21.
Good luck trying to catch him in a baggy leather jacket, some oversized jeans, and sneakers with the tongue out.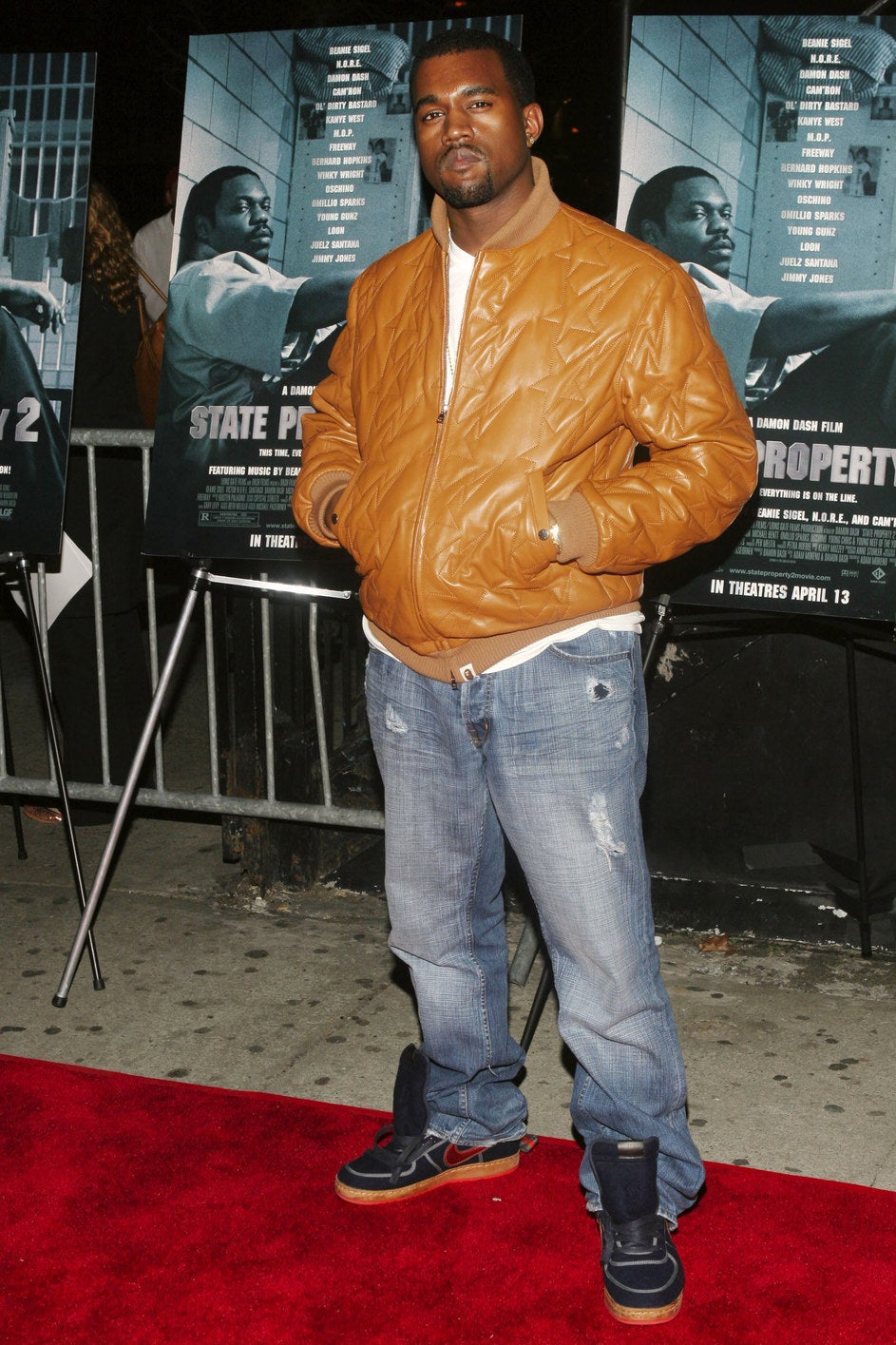 22.
Or ANY oversized pants and sneakers with the tongue out, for that matter.
23.
Back in 2005, Kanye hung out with Ryan Cabrera in a multi-colored pastel cardigan backstage at a taping of Total Request Live.
24.
Ah, how so much has changed since 2005.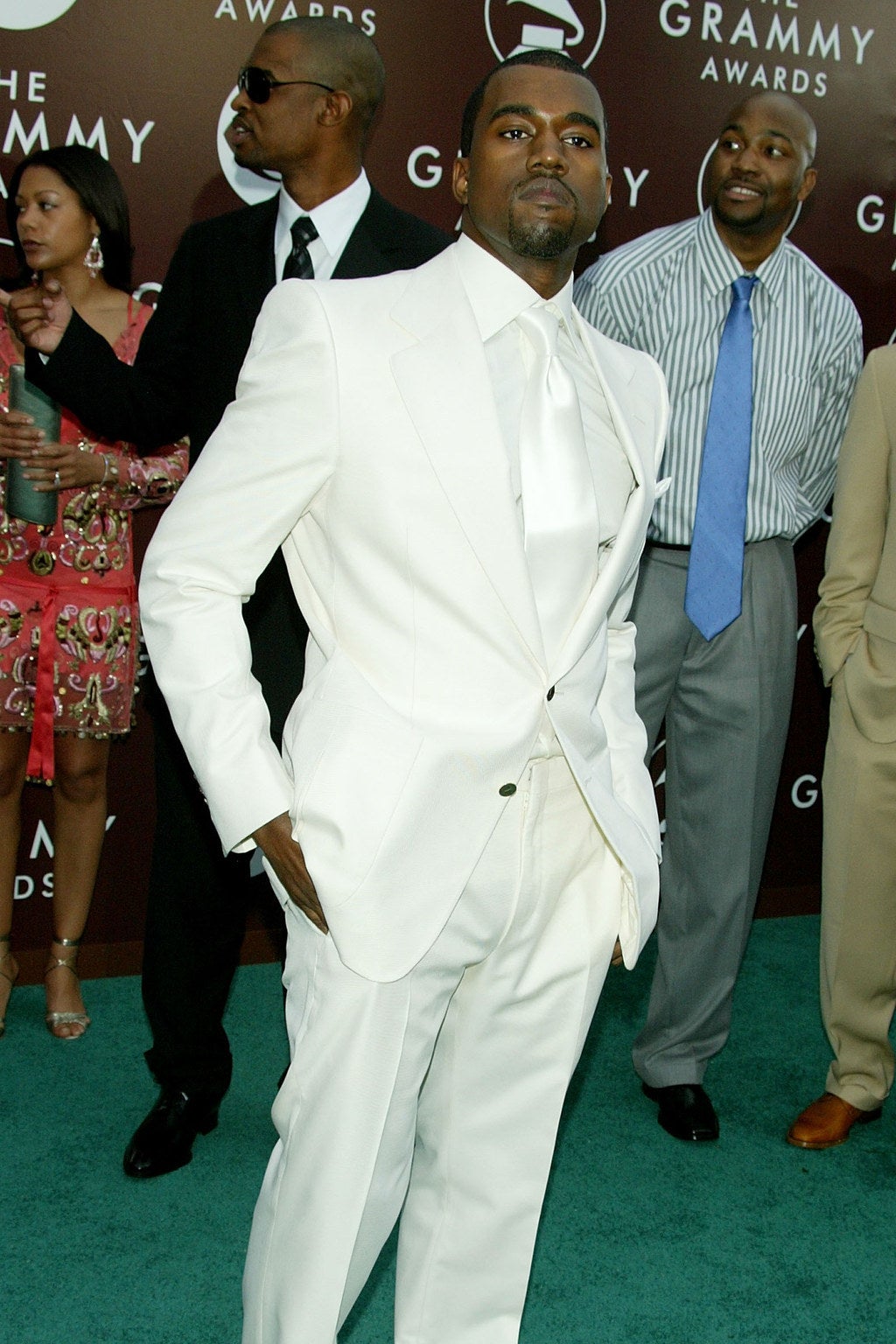 But we still love you, Kanye! ❤